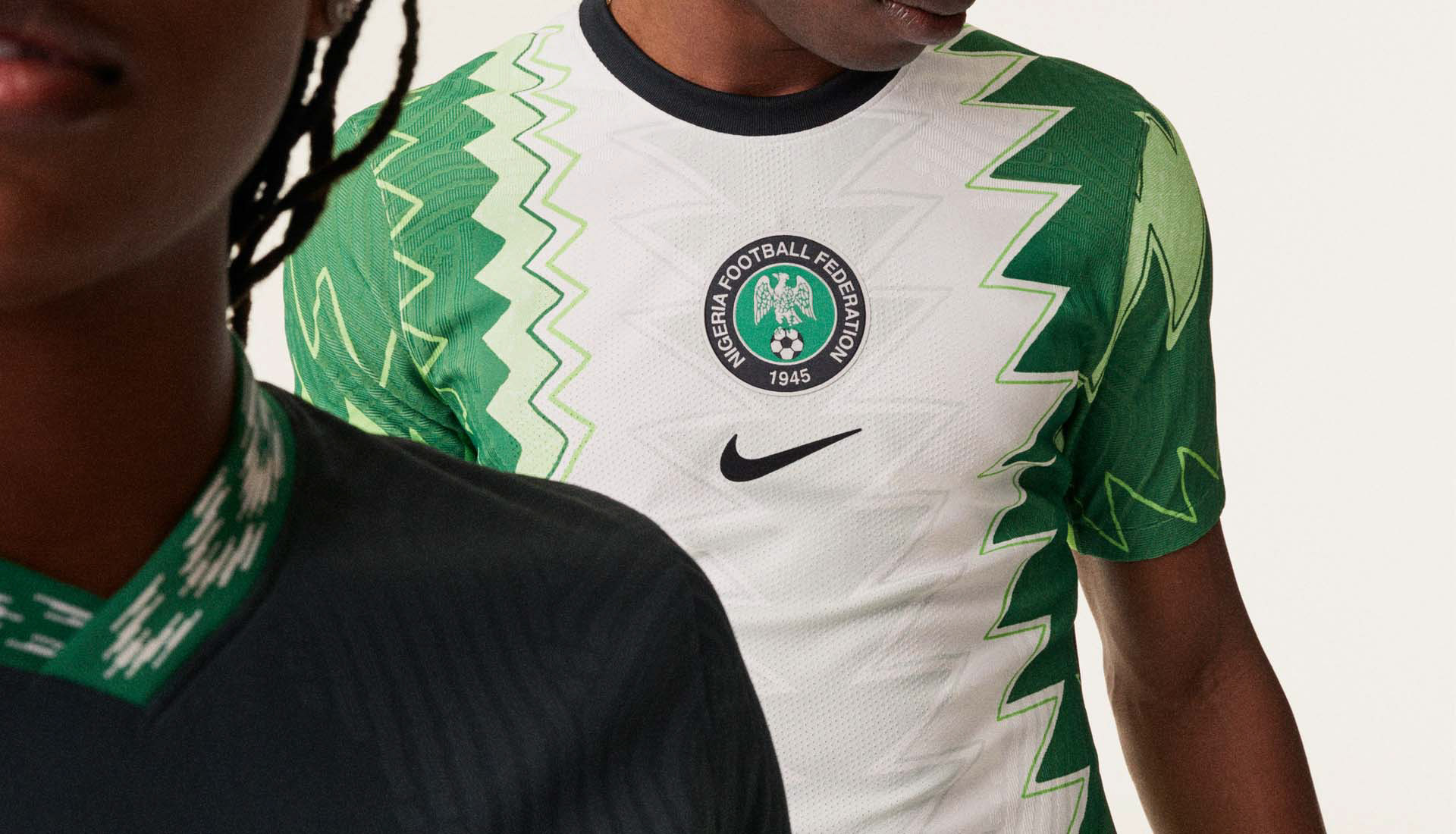 We're now into February of 2020 and we've seen some cool releases from various brands already but Nike have burst onto the kit scene with these new international kits for the USA, Nigeria and South Korea. 
It's a pretty special start for the Swoosh on their 2020 kit game as they drop six absolutely stunning kits for some of their most expressive countries. A crossover of art and football sees these shirts explode with life and inspiration. 
Nike's focus is more in-depth, looking at heritage and history as some inspiration behind their national team kit designs. See the 2018 Nigeria shirt for example. These new kits are not an exception and wee see a very detailed design celebrating all the nations routes. The Swoosh look to incorporate cultural aspects into the shirt and the collaboration with each federation really shines through. Nike will look to provide kits that are each nations own, moving away from them all using a base level shirt.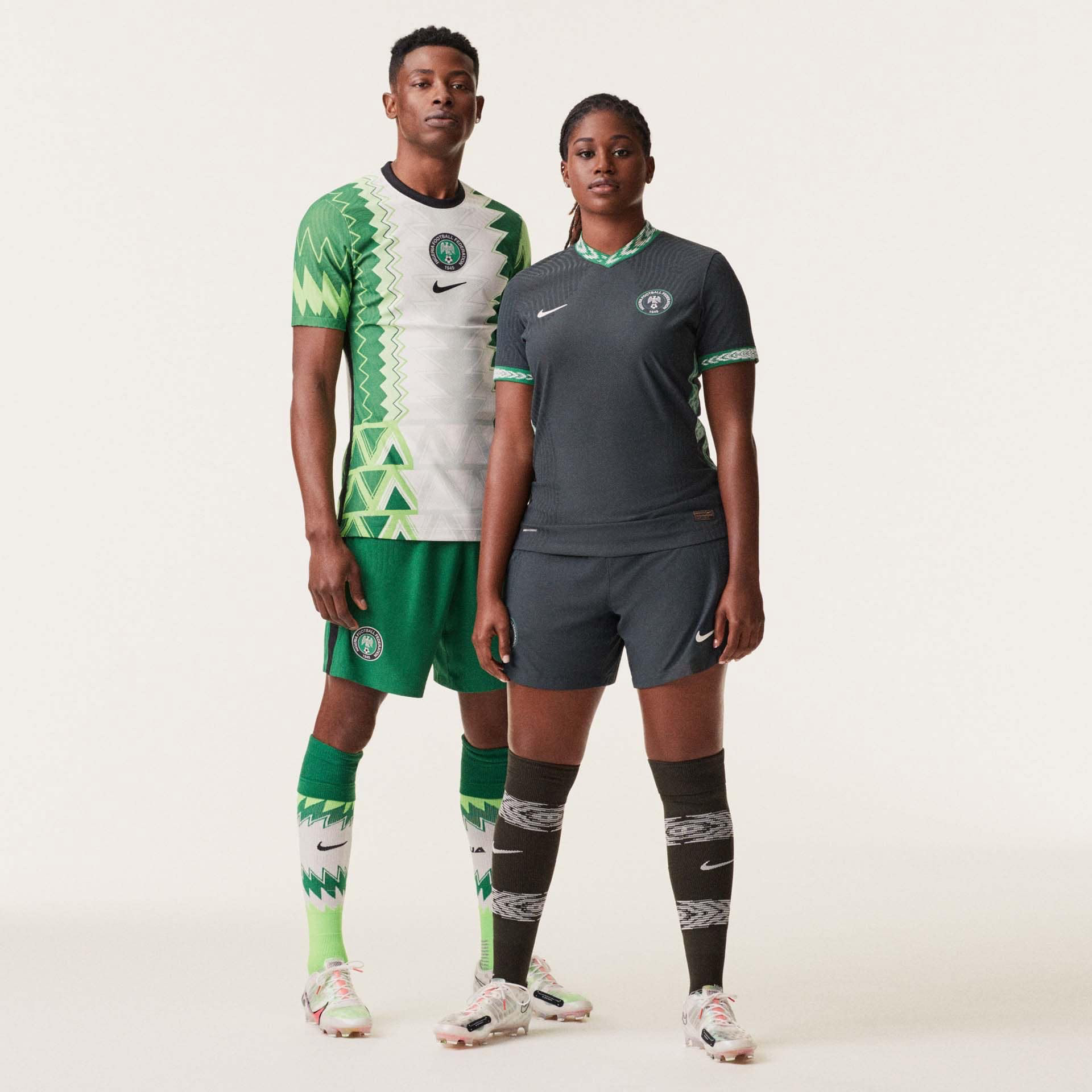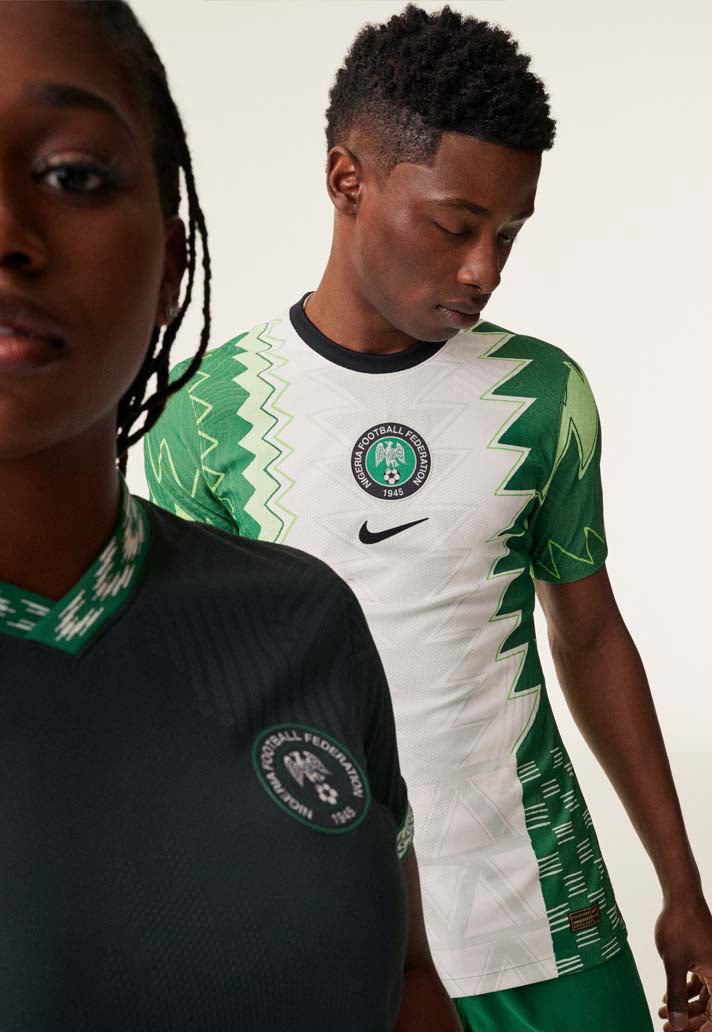 The Nigeria shirt comes after their 2018 endeavour which turned the world absolutely crazy, and rightly so because that kit was wonderful. However, this kit is better. A delightful aesthetic, centred badges and a lot of tradition and heritage. The kit fuses the aesthetic of an agbada robe with modern design. A hand drawn pattern across the shirt odes to Nigerian heritage and honour. The shirt is wonderful, paired with really nice away shirt as well. But peep the socks, don't sleep on them either.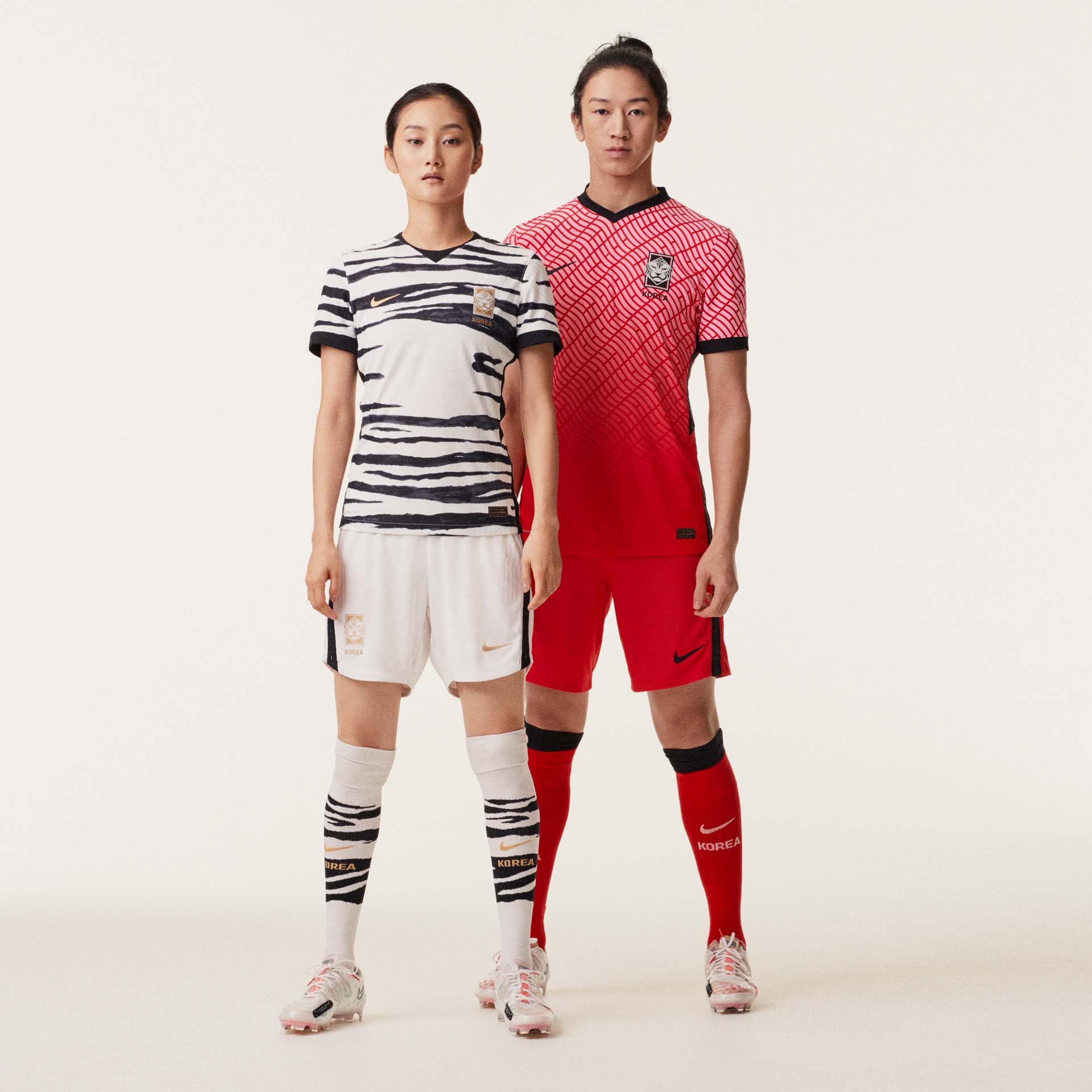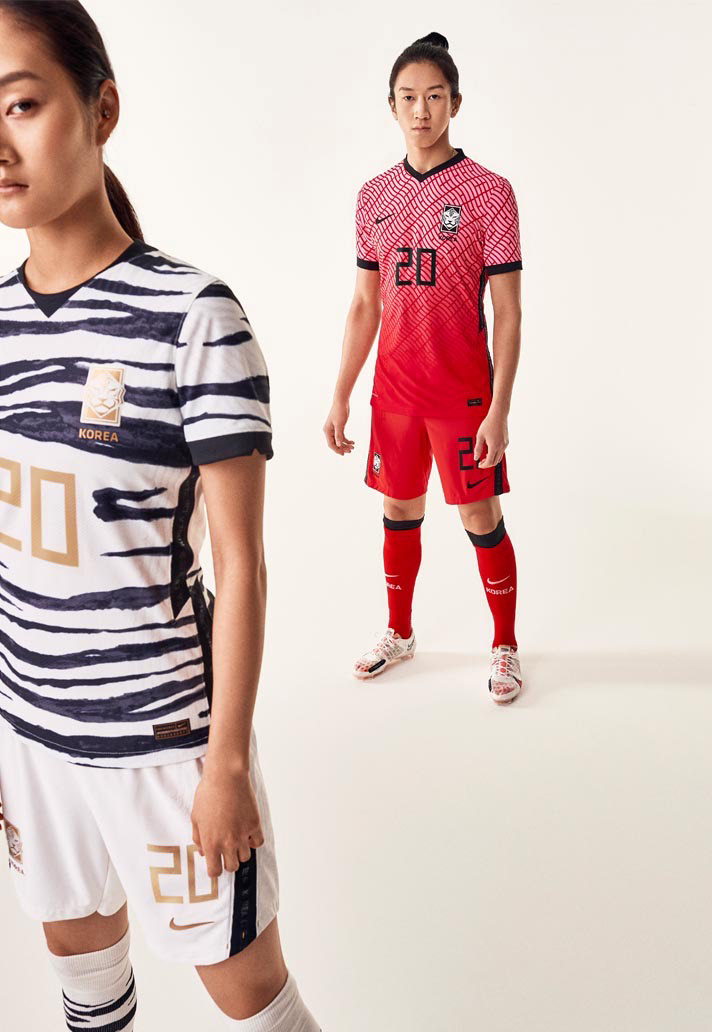 The South Korea shirts follows the Nigeria shirts and are not in their shadows. A lovely design across both kits, with the stand out being the away kit made up of geometric tiger patterns matching the team's crest. The home kit feature an ode to the vibrant culture of South Korea. May I make a bold statement, again? This South Korea away shirt also makes Nigeria's 2018 kit look a bit average. Yes, I did really just say that.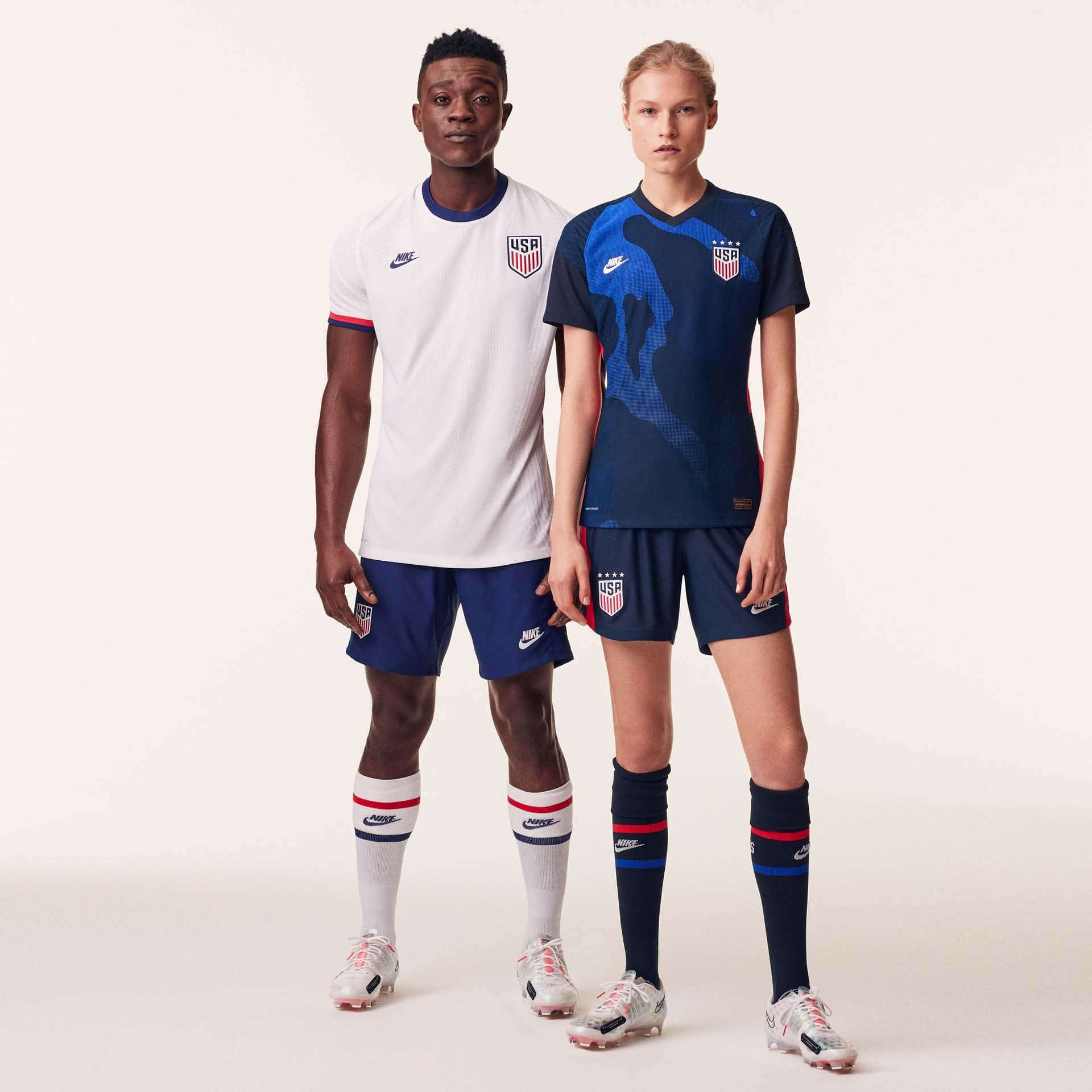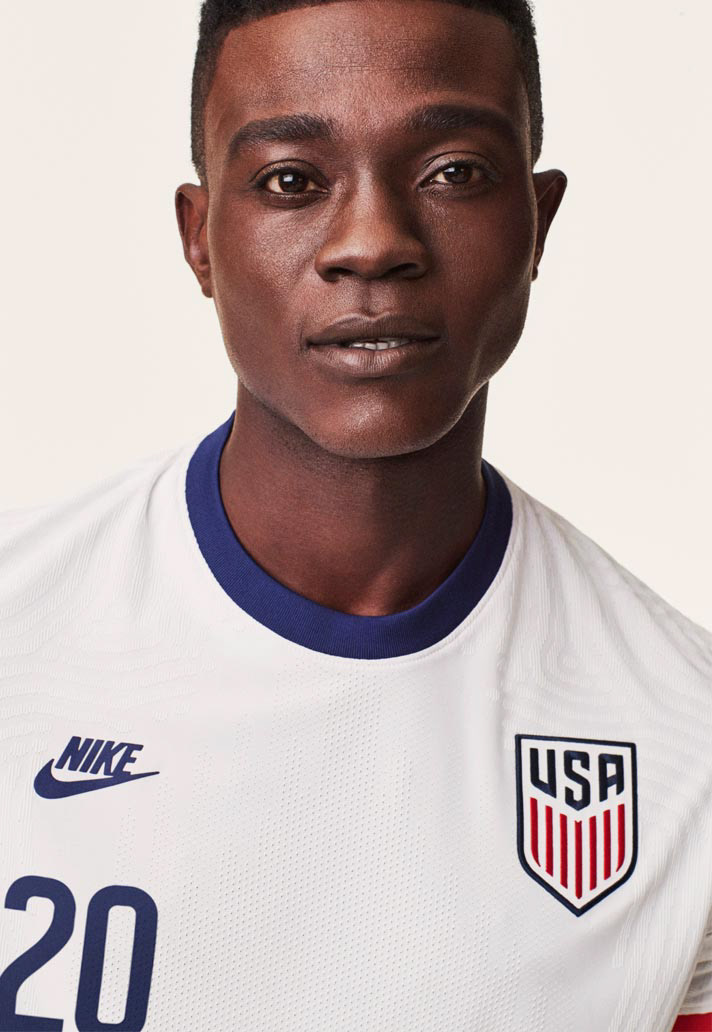 And finally, the USA. Referenced as the 'States' across the kits, they are some superb designs. The white home kit features jagged lines that straighten up in a kicking motion and the colourscheme focuses on the red, white and blue (of course). Another hand drawn pattern is on the away shirt for the US, taking inspiration between the camo and high fashion crossover. The US is the only federation to receive the iconic Futura logo as well, so you Americans can count yourselves very lucky. 
Oh, and I am very glad to see why ranting based on that god awful Nike neckline used during the 2018 World Cup has worked because they've scrapped it. What a day. 
Drop details are yet to be shared with us, but when they are we will get them to you on our socials. Peep the top right of the website to follow.