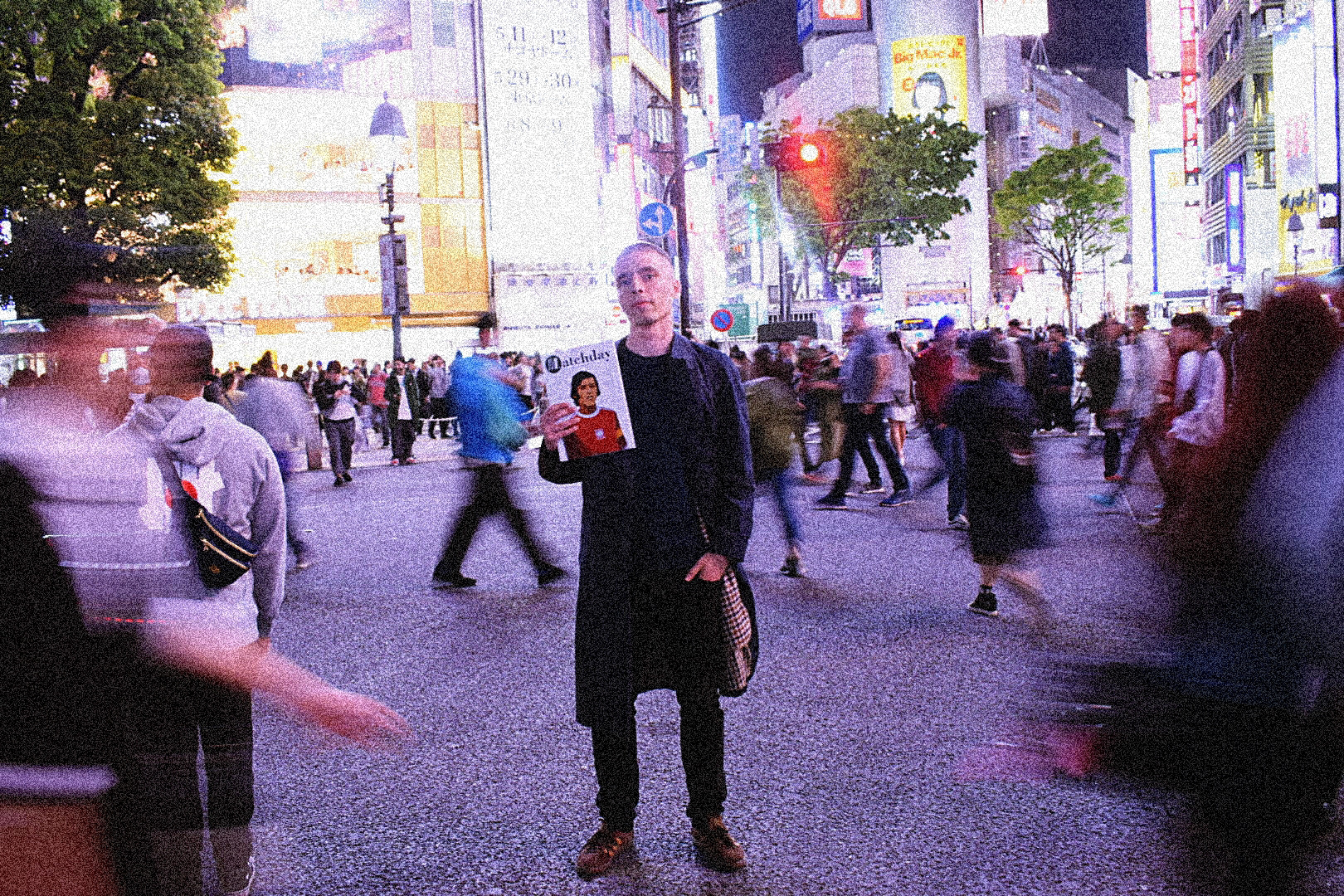 I spent the last month in Tokyo, meeting a lot of new people including artists, musicians and football supporters. It was a wonderful trip and one thing, among many other things, I took from the experience was that football can bring people together, no matter where and who we are. 
I'm from Poland, so travelling to Tokyo alone was already a challenge for me. Thankfully, I got an invitation from my friend to fly over but during the first week there, he had to work and he didn't have much time for me. So a few days before my departure to Japan, I message the TCD group chat. It was in the early stages of us, with the team being put together. I didn't know anyone. However, it turns out one of us lives in Tokyo – and this led to the first time I spoke with Yuto. 
"Would you like to watch the J-League game together?" He asked me first and from this, I immediately knew we'd get on. I was well up for experiencing Japanese football, so we exchanged numbers.
Warsaw to Tokyo is almost a 12 hour trip but with a good book (or two) to read, it's not a problem at all. When I landed, I woke up alone almost 9000 km from my home with huge jet lag. What is it? Day or night? I asked myself that question a hundred times during this trip. Ahead of meeting up with Yuto, I had to change our meeting point at the last moment. Instead of Hachi-ko, a dog-statue, we met at Nippori station in Tokyo. 
At first, it was different for me because he doesn't speak English well, but then it got easier to communicate as time went on (especially with the shared love for the beautiful game). When meeting up with Yuto, I received a very generous gift: Júbilo Iwata scarf and he took me to eat the best ramen in Tokyo. After that it was time to rest.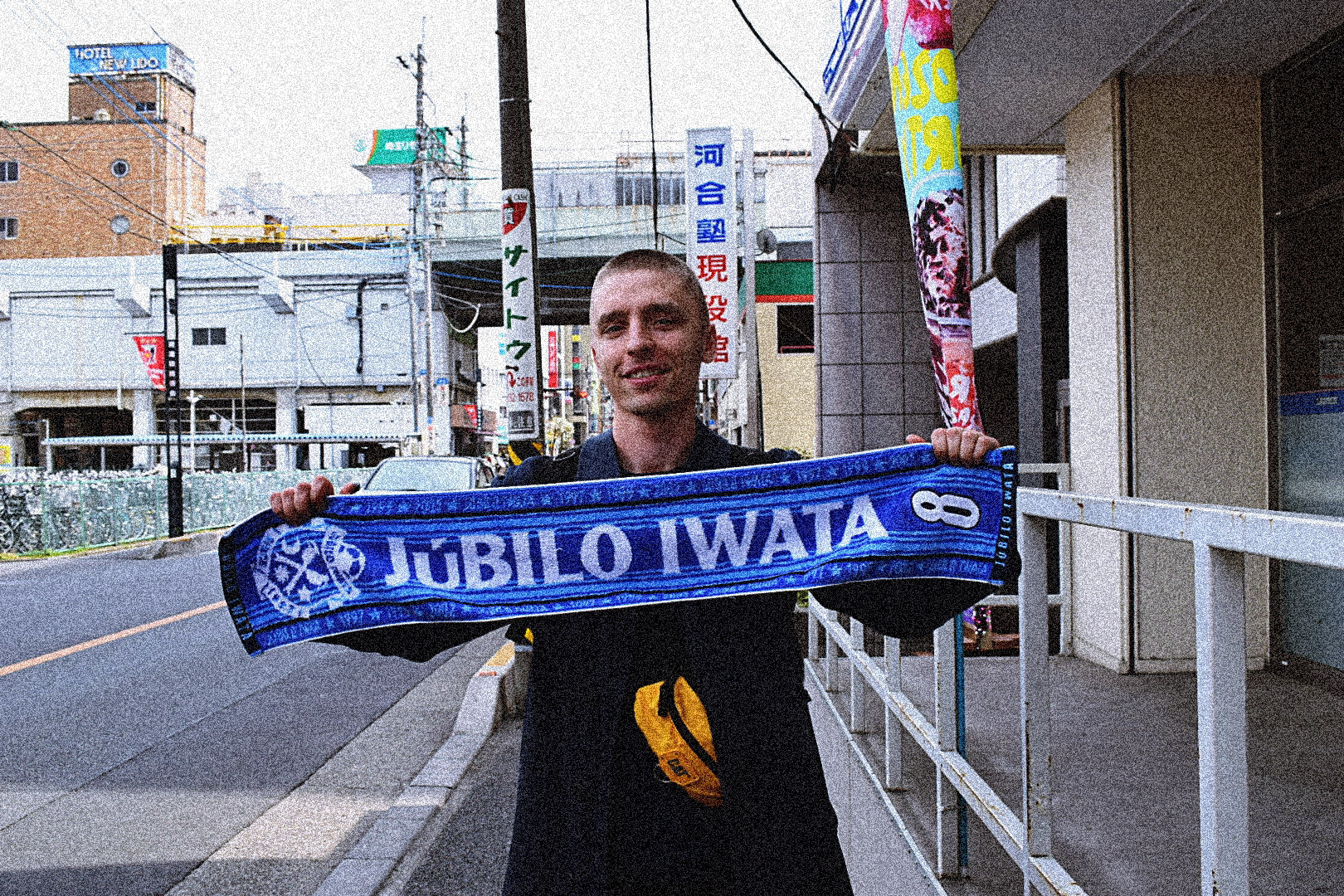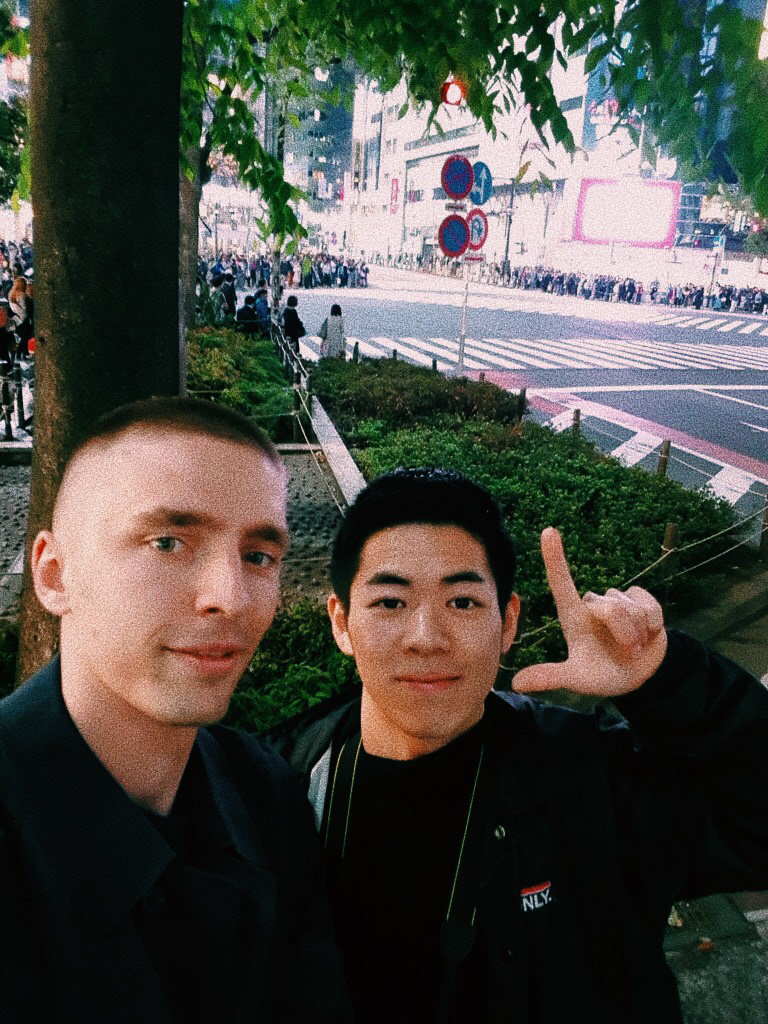 The next day we visited some interesting places like record shops to buy vinyl's, and street food spots to experience more and more of the Japanese culture. However, the day's main event was J2 League game: Yokohama FC vs Kyoto Sanga. Of course, we had some sort of communication problems during my trip but football language is universal so I enjoyed every moment and Yuto always helped me. We headed to the match, excitement filling our bodies as time got closer to the game But I had one big problem, I was wearing my Orlando City jersey that day, a purple one. The same colour of the Kyoto Sanga FC team and we were going to the home stand. Me and Yuto overcame this issue and we eventually got into the stadium. It was a stunning experience.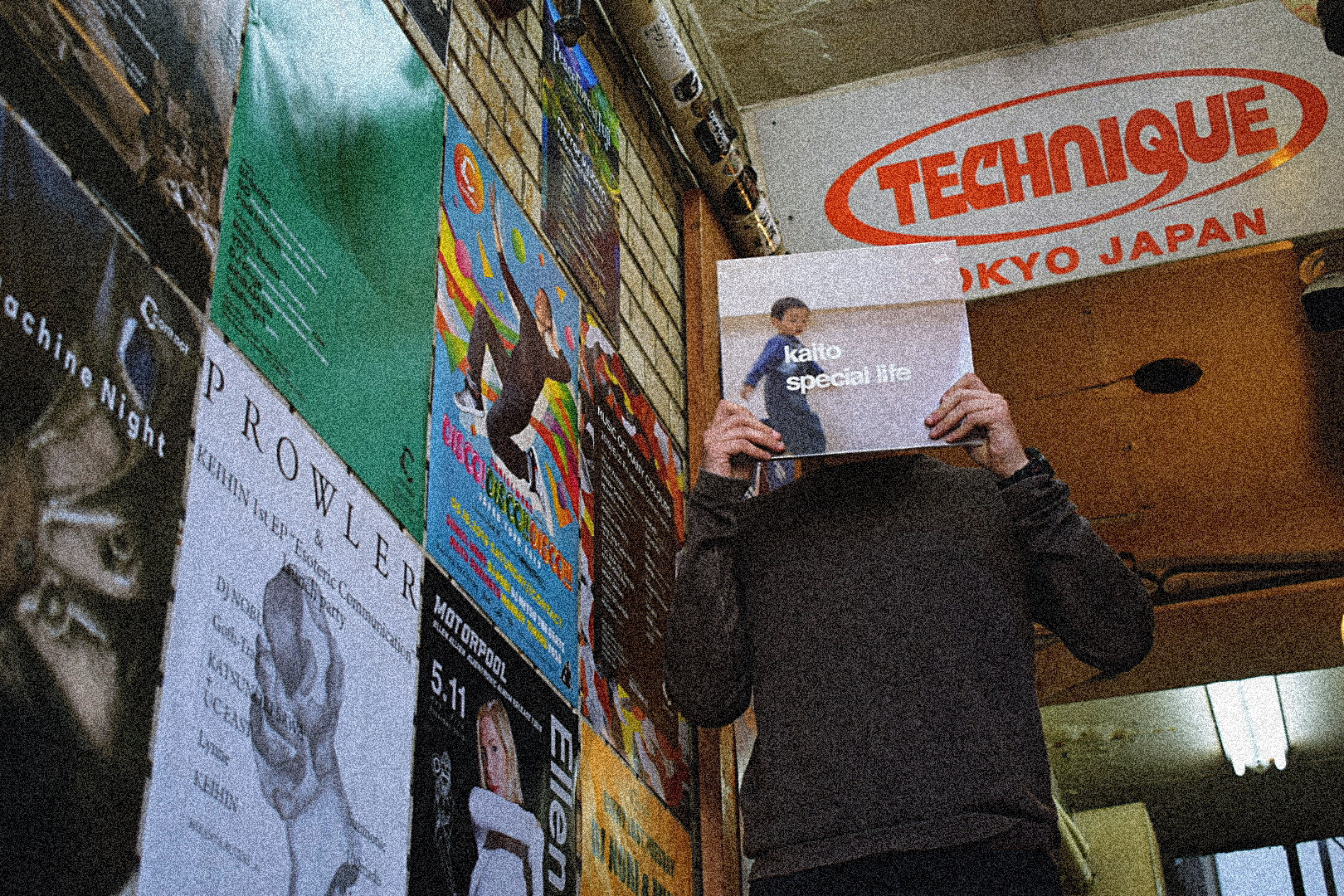 So I had a chance to digest some Japanese football culture and trust me, it's a completely different culture but still surrounding the game we love. It's full of fans, not supporters. It's colourful and full of passion but can sometimes be predictable. One big mention is for Urawa Reds. They were superb. They have true Japanese football supporters, who are able to embarrass several from Europe. But that, my friend, is a story for another place and time.