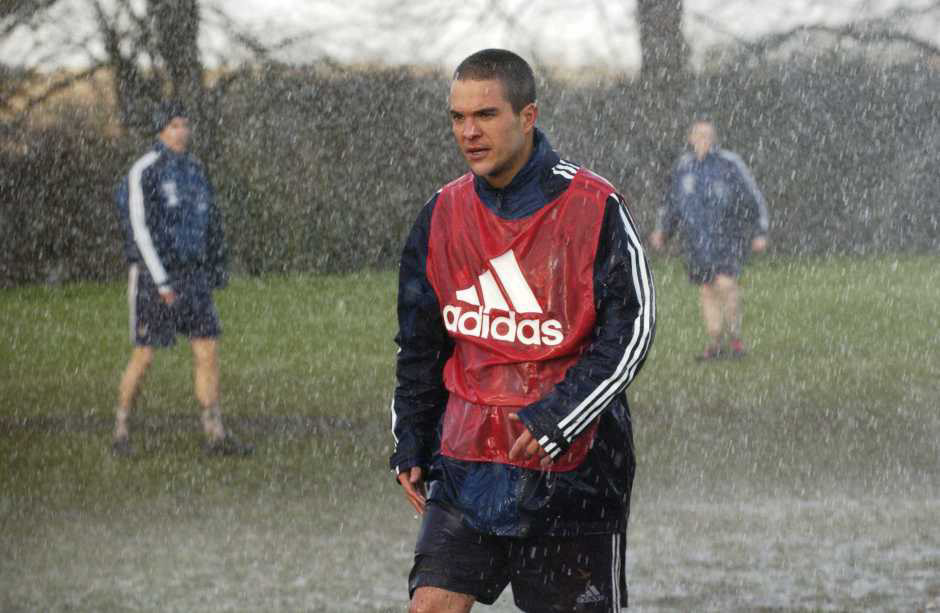 Ask a football fan who Newcastle United's best ever strike partnership is, and more often than not, you'll get a band of similar answers. Alan Shearer and Les Ferdinand, Andy Cole and Peter Beardsley, heck, you might even hear the cult heroes Demba Ba and Papiss Cisse a few times. 
But, without a shadow of a doubt, there can only be one true answer. An Anglo-Mexican duette, rivalled only by Chicharito and Wayne Rooney, who's display of talent on Tyneside earned them both a transfer to Real Madrid. This definitely tops the lot in my opinion. 
Of course, I am talking about Gavin Harris and Santiago Muñez, from the unforgettable Goal! films. 
An essential watch for any football fan, the original movie and its star-studded sequel (I refuse to even acknowledge the third instalment because, simply put, it is absolutely terrible) are the 'crème de la crème' as far as footy-themed cinema goes. They tell the story of plucky Santiago, an illegal Mexican immigrant living in Los Angeles, who fortuitously earns a trial with Newcastle. 
After Santi originally fails to impress, combined with a calamitous series of events involving covert-asthma and an inhaler broken out of jealousy, it looks like all hope is lost for our Hispanic protagonist, who is set to head back to America. But, with the help of his newly-found best mate Gavin, he returns to work his way back up through the Newcastle ranks, before scoring *that* free-kick against Liverpool that sends the Magpies into the Champions League. 

The first film is brilliant. Not only because it tells the story of every football fan's dream, but because of the licensing agreement that Buena Vista Pictures were able to strike with FIFA. With full co-operation from football's governing body, real teams and players were able to be used throughout, which gives a somewhat unrealistic storyline a much-needed sense of authenticity. There was also another £50M deal brokered with Adidas, which at the time, was the largest ever between a corporate brand and a film production.

The sequel then tells the end of Muñez' brief Newcastle career and his transfer to Real Madrid, where, of course, Gavin Harris is already applying his trade. After a decent start to life in white, things go from bad to worse, then to even worse, then to downright appalling for our beloved Santi. Red cards, tabloid affairs followed by a break-ups, firing his agent after a tofu-related incident, Lamborghini-thieving half-brothers, fights with photographers and the small matter that he is to be a father (which obviously, he is unaware of) puts him in a real downward spiral. 
But of course, this is Goal!. There is always a happy ending. 

Amongst all of his troubles and strife, Madrid find themselves in the Champions League final against Arsenal. They go 2-0 down, before fairytale goals from Harris and Muñez set up David Beckham to bang home a free-kick that wins them the game. Beautiful. There's tears, plenty of celebrations and a 'to be continued…'.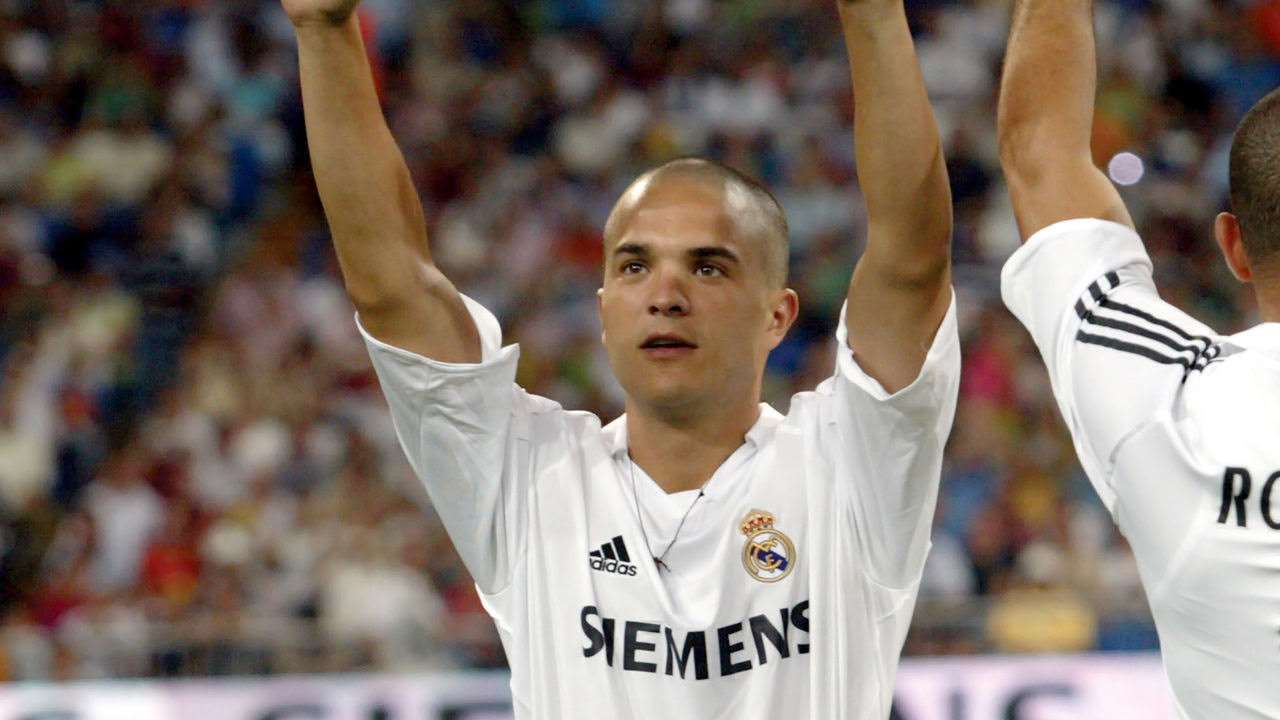 If you haven't seen those two movies, I implore that you stop whatever you are doing and do so right this second. Yes, okay, they are slightly far-fetched, but with a cast that includes Zinedine Zidane, Ronaldo, Lionel Messi, Ronaldinho, Frank Lampard, Steven Gerrard, Sergio Ramos, Iker Casillas, Thierry Henry, Raul, Samuel Eto'o, Carles Puyol, Florentino Perez, Arsene Wenger and then somehow, Roberto Soldado, Titus Bramble and ACDC's Brian Johnson, what is not to love?
Then, you have the soundtrack, which when it comes to football films, is vitally important. Featuring Noel Gallagher's specially re-recorded version of 'Cast No Shadow', an unheard version of 'Morning Glory' and a bunch of other Oasis songs, as well as hits by Kasabian, The Happy Mondays, 3 Doors Down and the ultimate artist for your casual fan, the Sugababes, the two films score very highly as far as music is concerned. 
The original especially, is just thoroughly enjoyable, if nothing else. If you're after a mind-bending plot twist, stunning cinematography and an impeccable level of acting - then look elsewhere - but if you love footy like we do, enjoy a classic tale of rags-to-riches and want your movies to put a smile on your face and a bounce in your step - Goal! is definitely the film for you. 
But despite the evident brilliance of these films, their performance at box office was underwhelming. The combined budget for the trilogy reached $33M, almost $600K more than the films made in sales. Made primarily for release in America, the series failed to attract a core target audience and sort of, well, flopped. 
But we will gloss over that. Because we think they're bloody great.