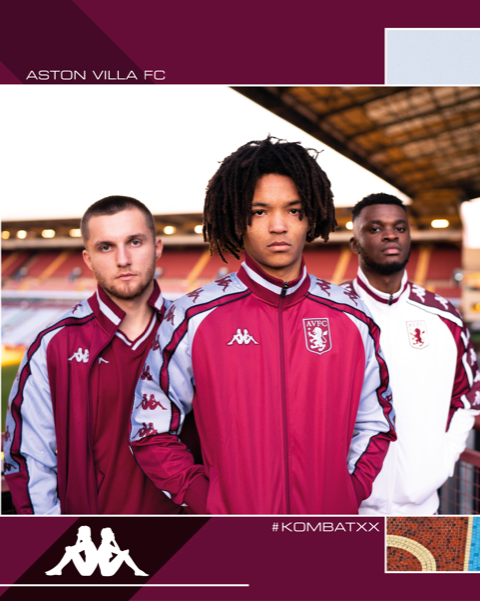 To celebrate the 20th anniversary of the Kombat jersey, the first skin jersey in the world of football developed, Kappa has unveiled a collector's jersey for Aston Villa FC which also comes with a lifestyle collection, consisting of some wonderful tracksuits. 
In 1999 Kappa began its partnership with the Italian national football team and in turn reinvented the jersey of the players. Thanks to a new innovative technology, more elastic than normal, as well as a light and comfortable "second skin" texture for the player, the Kombat 2000 was created.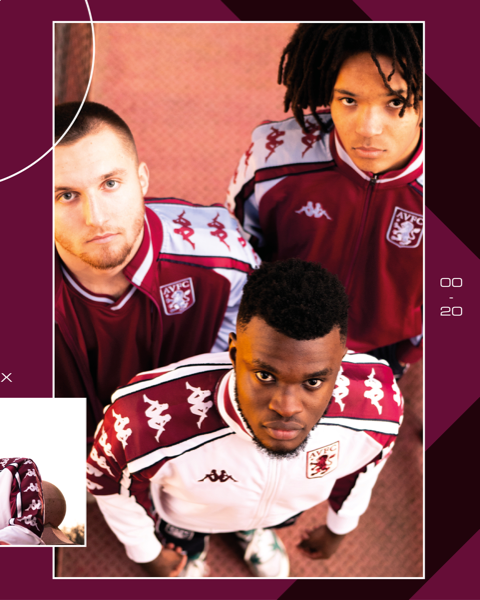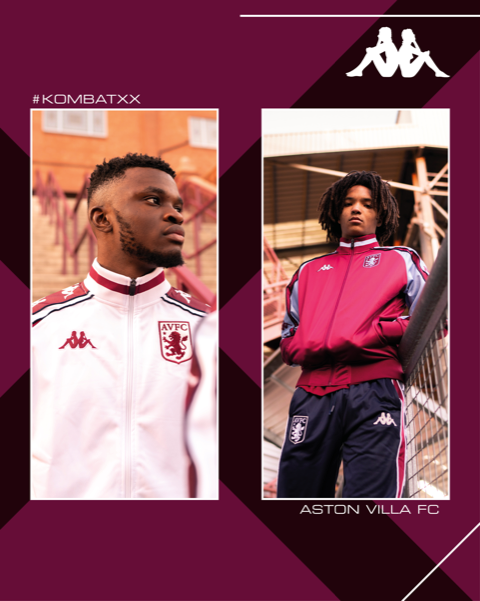 Kappa have followed up their Real Betis and Monaco releases with this one for the English club. A similar vibe about the release, with big Kappa logos down the arms of the jacket but with two versions of the tracksuit instead of one. One being the famous claret and blue and the other being an alternate white release.
The collection is available from Aston Villa's channels.