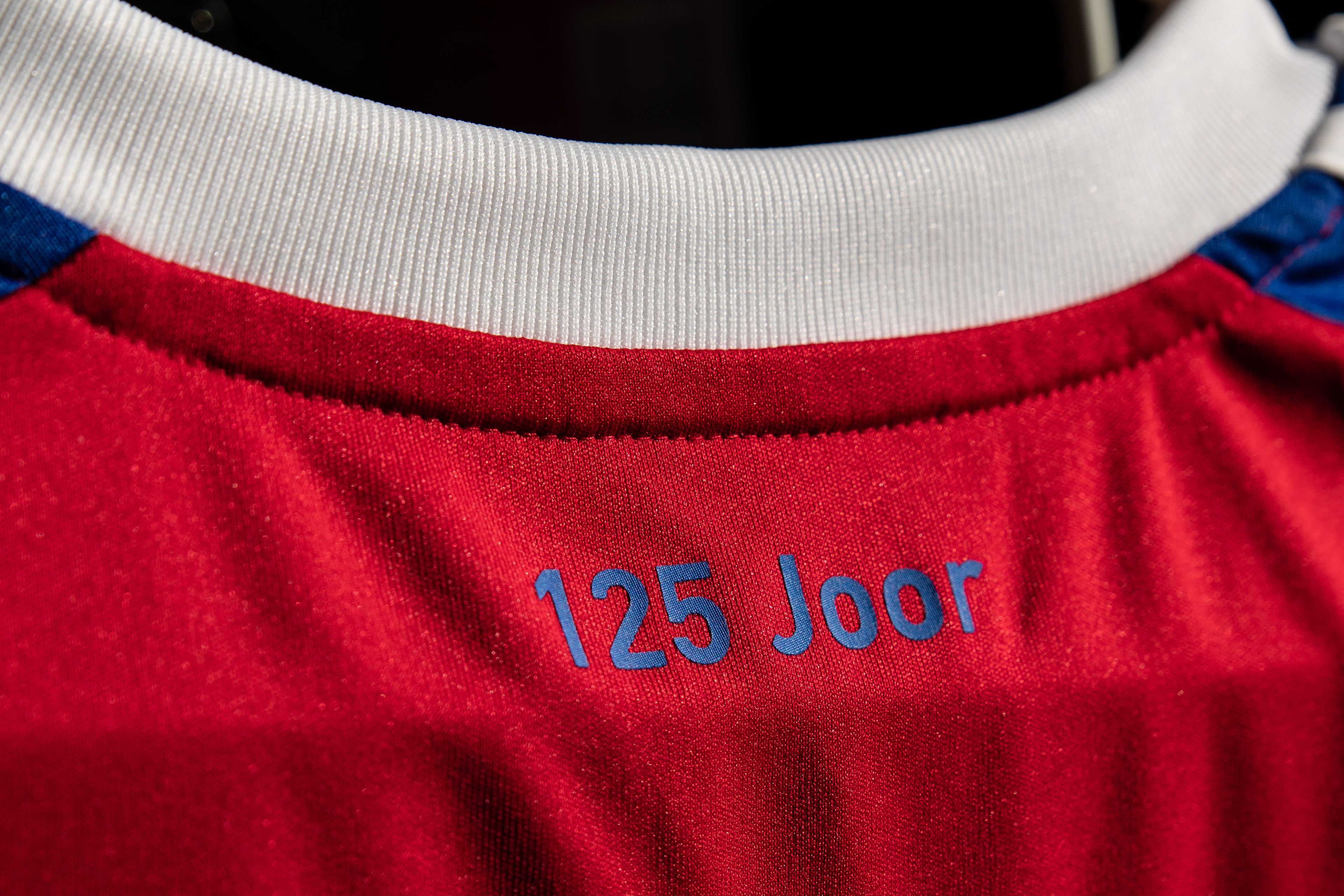 While in quarantine with no football to be had, creatives in the business of the beautiful game have turned to all different types of outlets to keep themselves sharp. Some have streamed FIFA matches on Twitch, while others have dived into Illustrator and Photoshop to visualise a return to the stands. 
I've done something a bit different. I've returned to buying kits.
I've always enjoyed collecting the shirts that adorn football matches across the world. Dive into my closet and you'll find almost every kit worn by the modern New York Cosmos behind some more interesting badges - Hartlepool United, Clapton, FC St. Pauli, and the Portland Thorns, among others. Whether it be my hometown team or Celtic, I've always had an affinity for the varying styles, cuts, and colours that adorn players from Sunday League stars to Messi and Ronaldo.
To reignite my love for collecting these threads, I've turned to Away Days, a small business founded in Boston, Massachusetts. Originally founded as a lifestyle and clothing brand, Away Days aims to delve deeper than the shirts of Liverpool, United, and Madrid. Says Martin, the company's founder, "There is much more to the game than watching the biggest clubs play every weekend.  With the Mystery Kits, I wanted to offer something that might entice someone to start following the team they receive or to even just watch one match of a league they may have not followed before.  With the bigger leagues and clubs overshadowing some of the smaller ones, I felt that some people might like this in order to grow their knowledge about the game they love."
With a mission like that, I can't help but support. I signed up for the three month Mystery Kit subscription, with an extra kit upfront, as a treat. Join me in a three-part series that dives into the history and intricacies behind these shirts.

Shirt One: FC Basel 1839 - Home (2018/2019, 125th Anniversary)
Starting off our adventures into mystery football shirts is this clean and classic effort from Swiss giants FC Basel 1839. The shirt features Basel's iconic RotBlau (red / blue) colour scheme, accented by clean white Adidas and Novartis branding. To celebrate the clubs the 125th anniversary, Basel brings back their old, more square badge on the front of the kit, with 125 Joor emblazoned in blue on the back collar. The badge is adorned by two gold stars, celebrating the club's 20 league titles.
Unfortunately, this shirt did not find much success on the pitch during the 2018/2019 campaign. The summer transfer window saw Basel lose the likes of Michael Lang and Mohammed Elyounoussi to transfers, and manager Raphael Wicky was sacked in July after Basel crashed out of Champions League qualifying against PAOK. Basel would finish 2nd behind BSC Young Boys in the Swiss Super League, drifting further from their run of eight consecutive titles that concluded in 2017.
However, the performance of the kit on the field, Basel's iconic look and feel are strong in their 125th-anniversary shirt. To have a badge worn by the likes of Salah, Rakitic, Sommer, and Akanji in recent years is a strong start to my Away Days project.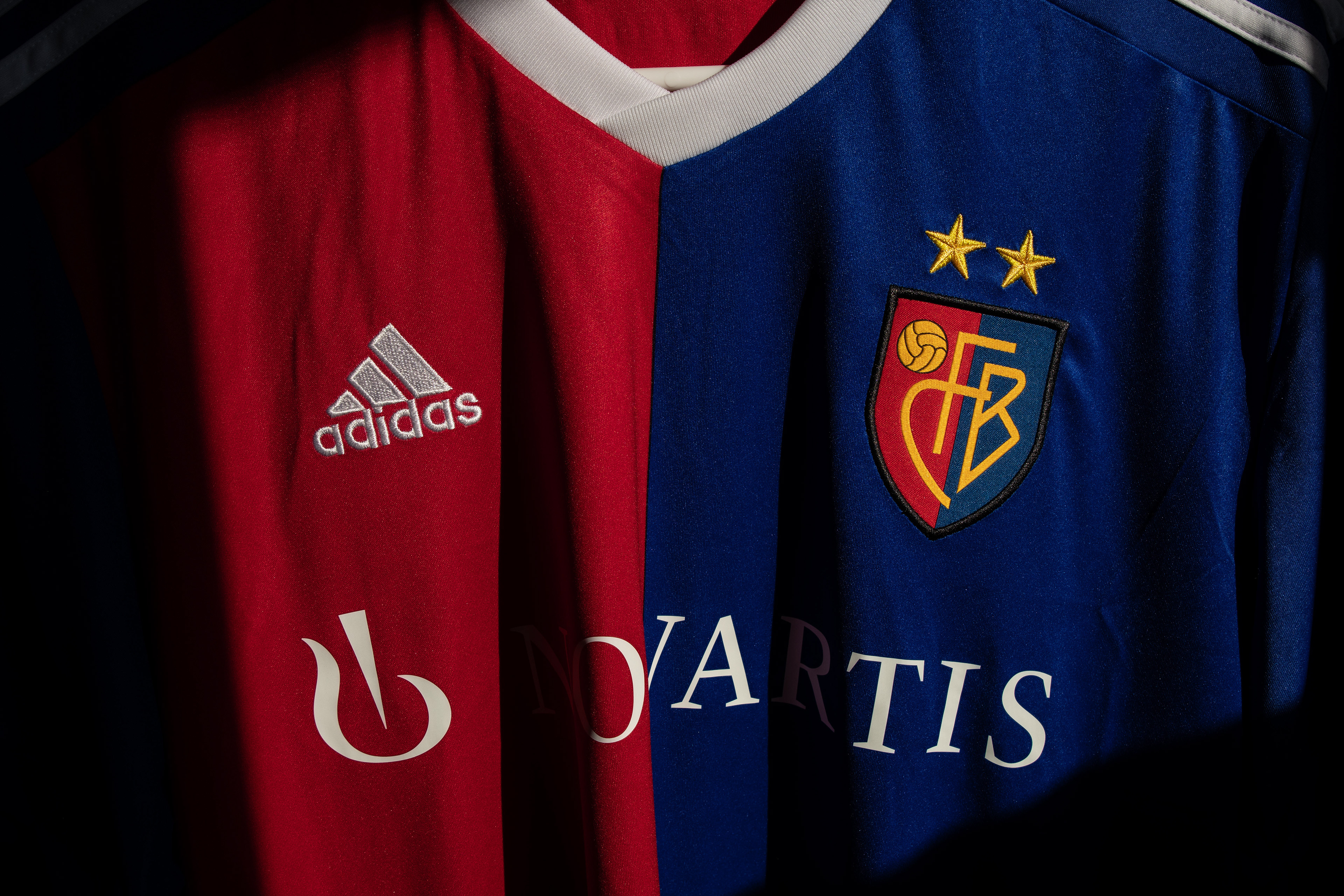 Shirt Two: Delfino Pescara Calcio 1936 - Home (2018/2019)
First, I'm floored by the fact that I finally own a Pescara shirt - a good friend of mine has told me many a story of his time among their ultras on his trips to Italy, and Cosmos defender Emmanuele Sembroni has waxed poetically to me on many an afternoon at the training facility about the absolute maniacal passion of the city's supporters.
I will always die on this hill - Errea, when they put their mind to it, rivals any kit maker in the world. This Delfini home shirt from 2018/19 pulls out all of the stops, putting the famous Biancazurri strip worn by the likes of Verratti, Immobile, and Insigne on display in all it's well-deserved glory.
Above all else, the badge on this shirt is stunningly clean. The plastic, the edges on the name and the iconic 1936 below the dolphin are all crafted incredibly well. The shirt also features a quite sharp hatching design along the bottom and on it's inside collar, harkening to the club's coastal roots. A gaze around the shirt finds a lot of fantastic small details - dolphin and wordmark iconography on the inside collar, the club name on the back collar, and a small dolphin logo at the bottom back of the shirt. Errea's attention to detail with Pescara's iconic branding on their home kit is abundantly clear.
Finally, the quality of the material itself is stunning. I went for a run the day I got this shirt and its ability to wick moisture and stay breathable rivals any athletic gear I've ever owned - all thanks to Errea's patented "Beehive" fabric technology, which not only holds up well but also adds a fantastic visual element to each side of the shirt. Top, top stuff.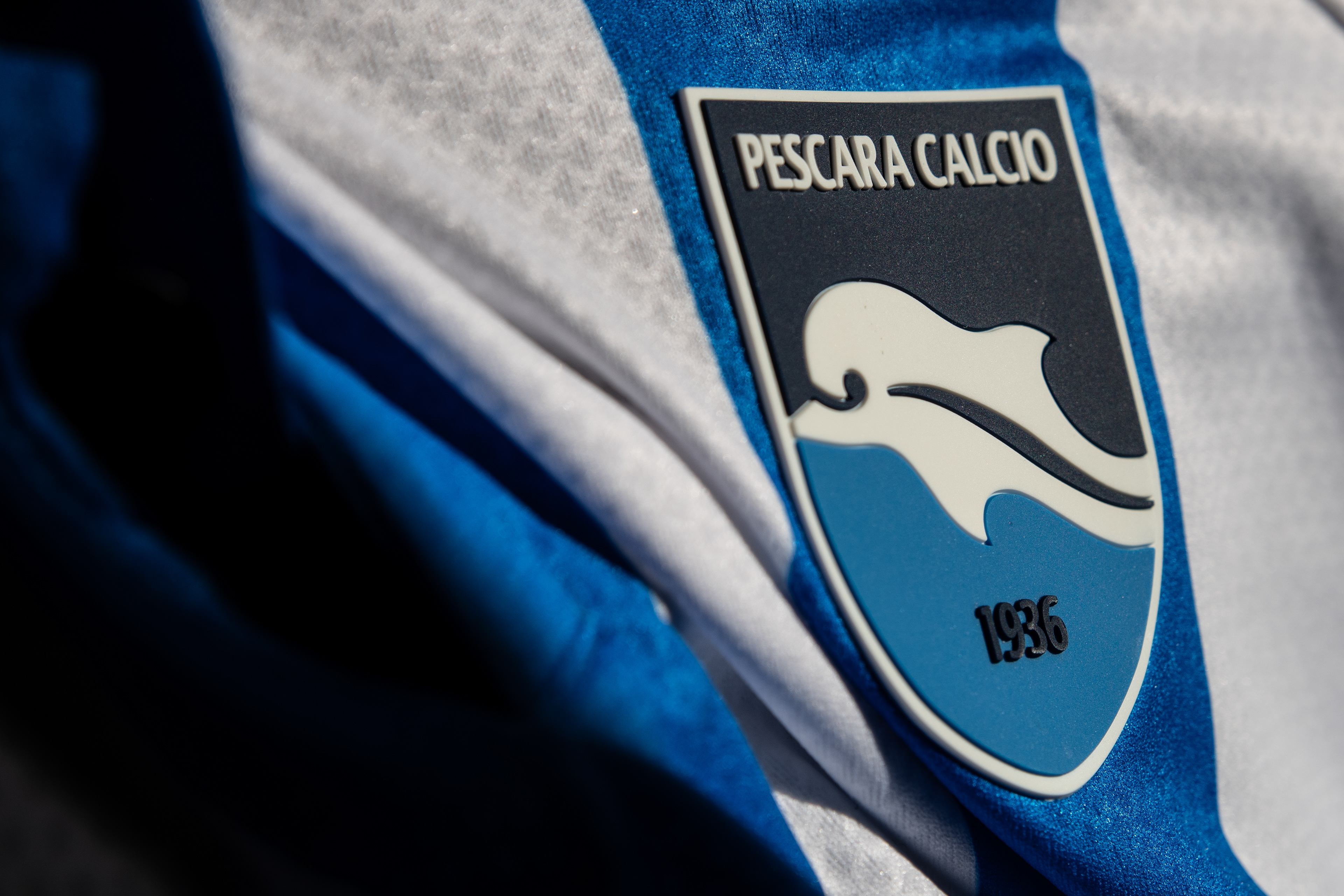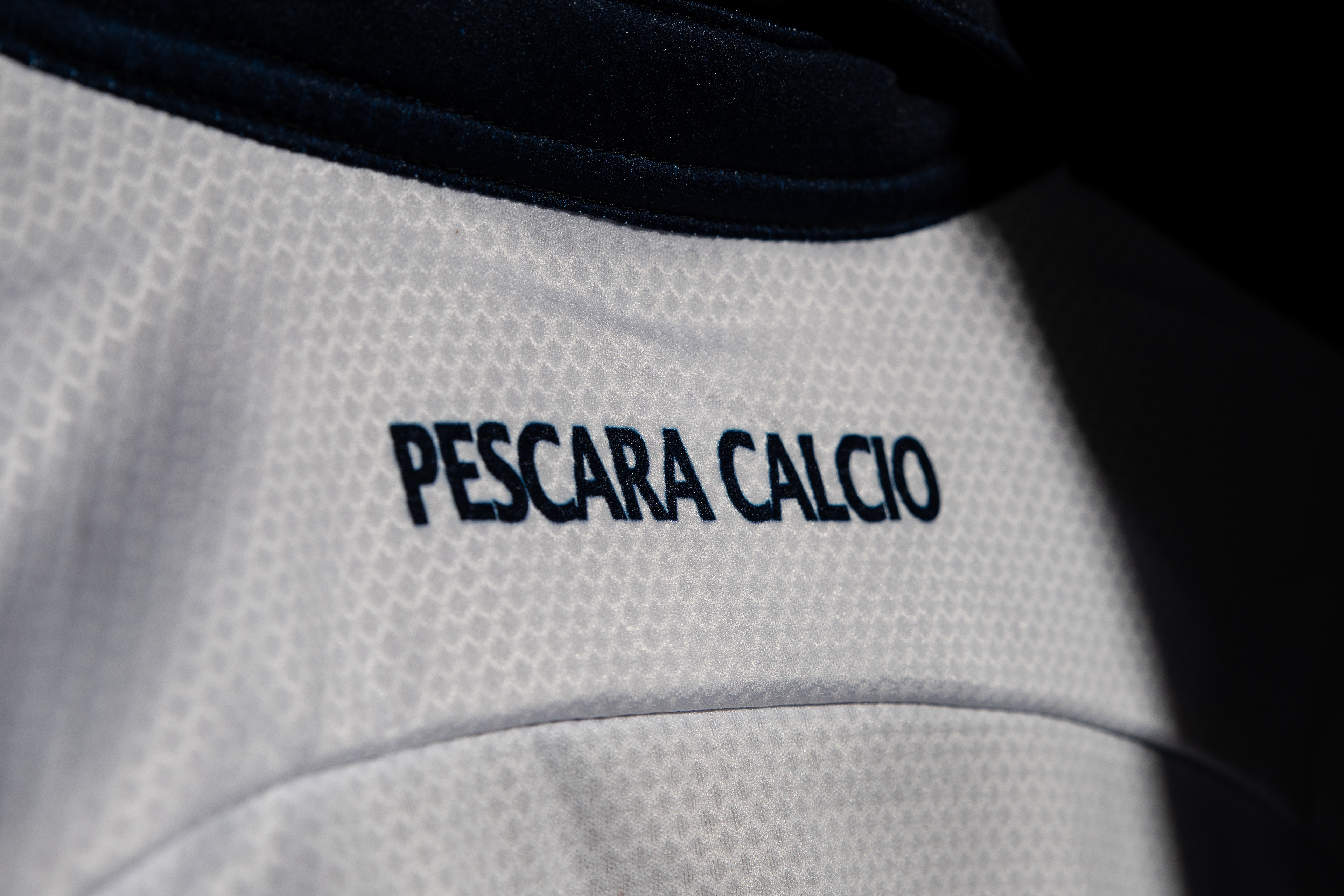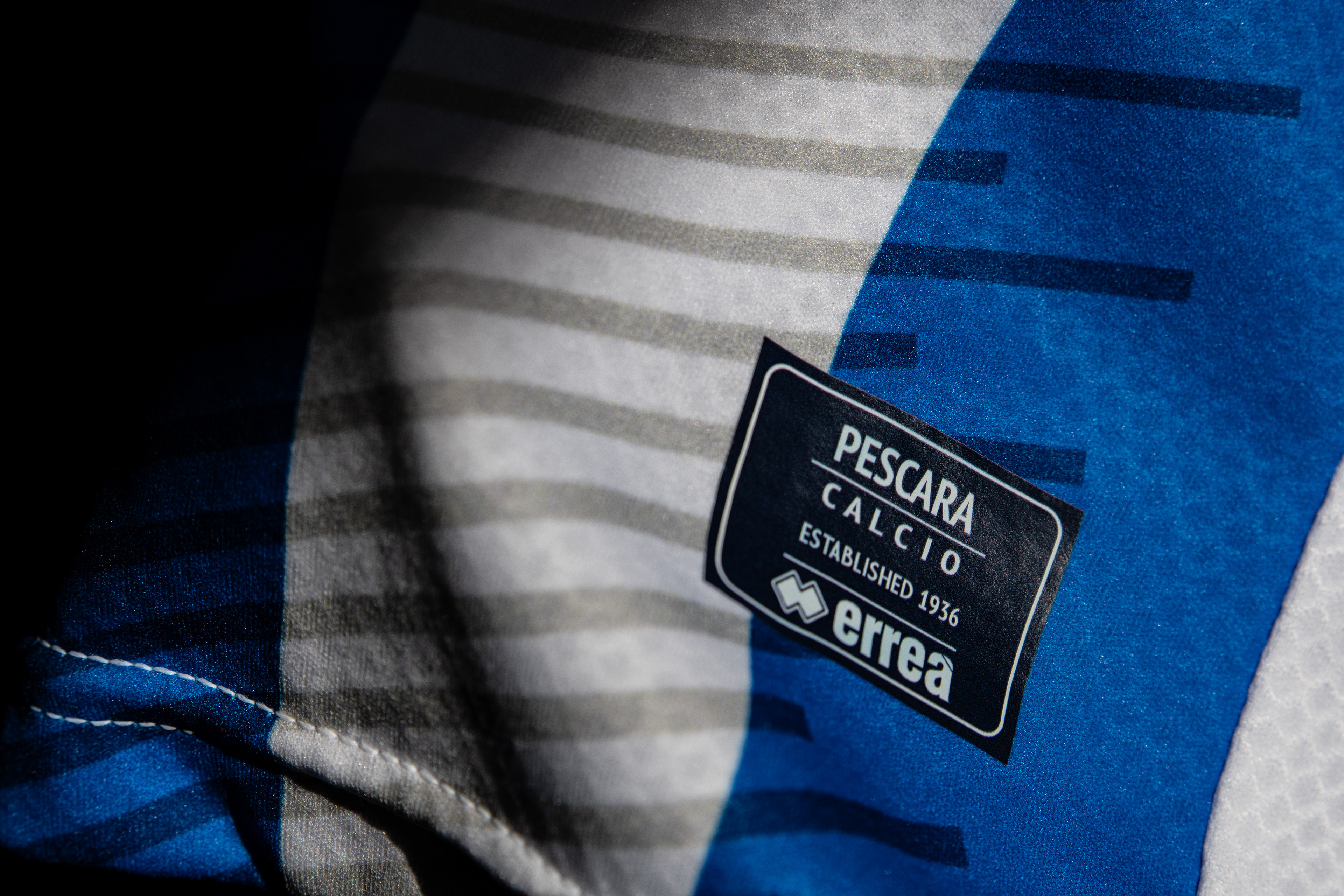 While not promoted to Serie A in 2018/2019, Pescara did enjoy some success in this kit. On the back of Leonardo Mancuso's 19 goals, Pescara finished fourth that season, good for promotion playoff semi-final qualification against Hellas Verona. Pescara was held to a 0-0 draw away at Hellas in the first leg and needed a victory at home to make the final due to finishing behind Verona in the table during the season. However, Samuel Di Carmine of Hellas Verona was taken down in the 74th minute, and a (questionable) penalty was subsequently awarded. Di Carmine converted, and took a bow in front of Hellas' ultras, closing the history books on this kit and on Pescara's hopes of a return to Serie A.