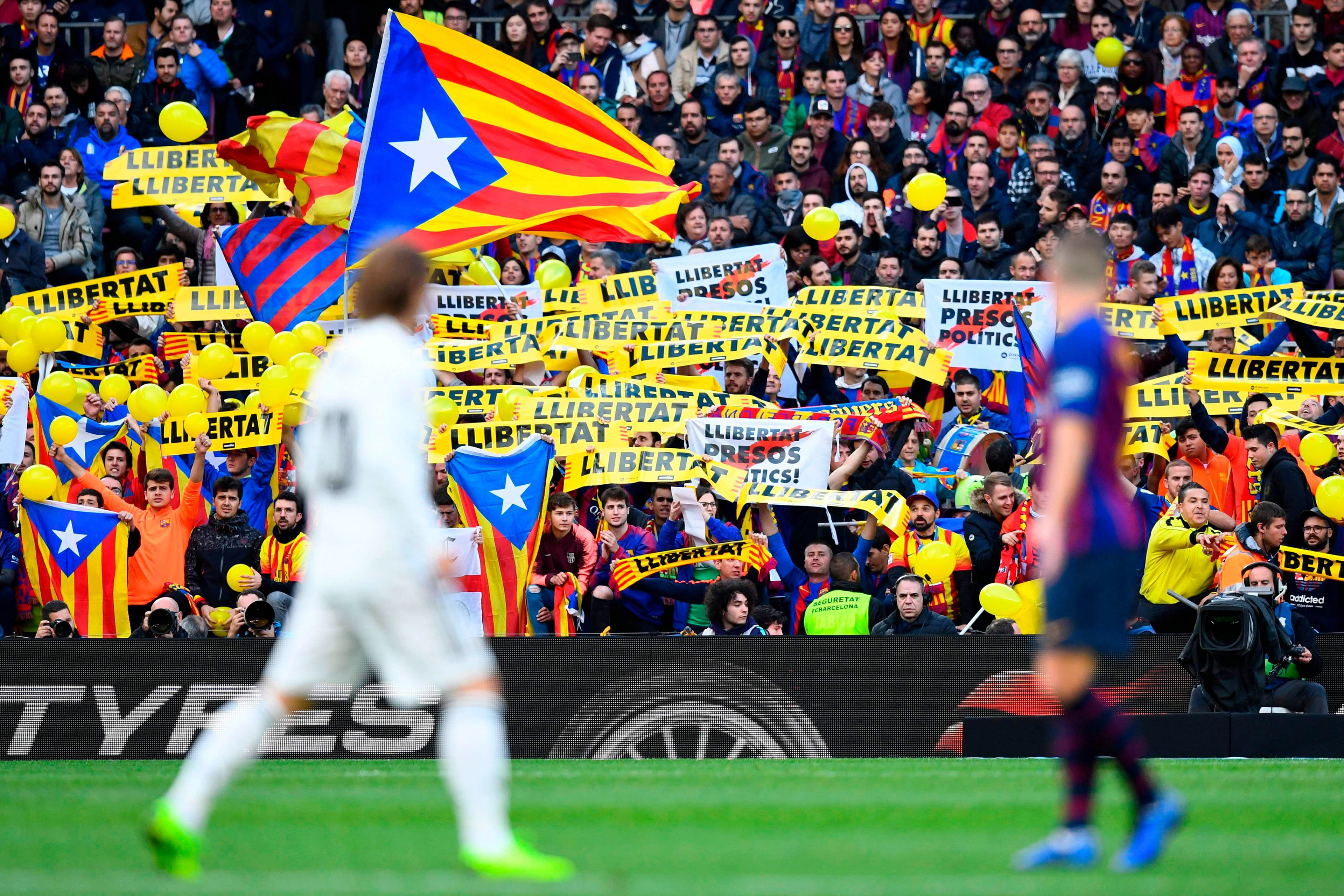 The relationship between Catalunya and Spain is complex and Barcelona, the region's capital and epicentre of all of its political unrest, finds itself perpetually embroiled in a state of angst and division.
Over history, the region has lurched between the brink of civil war and a kind of suppressed cynicism, the wave of dismay ebbing, flowing and occasionally breaking - spectacularly. In recent years, indeed much of the last decade, Catalunya and its people have been thrashing around in the stormy waters, hoping against hope that they will define their generation as the ones who finally slipped loose of Spain's tyrannical clutches. In order to better understand the power struggle that exists between the Spanish central government and the Catalan Generalitat, it requires you to endure a potted history lesson dating back to the 18th century.
On the 11th September 1714, Catalunya lost its independent status in the aftermath of the War of Spanish Succession.  To this day the 11th September is a national holiday in the region, celebrating the memory of its autonomous past. Now this day, known as the diada, has consisted of mass protests involving millions of independentistas who flood the streets of Barcelona in a sea of red and yellow.
Since 1714, the region's powers of governance have been in a state of flux.  It has enjoyed periods of relative freedom and endured episodes of crushing oppression but now, in the eyes of many, is the time to break free once and for all.  To start afresh as an independent nation. They tried this in 2017 when the Generalitat, lead by Carles Puigdemont, declared independence from Spain after a referendum on the question returned a 'yes' vote of over 90% (as a caveat it must be noted that this was not the landslide it appears as many of those who would have voted to remain abstained, viewing the election, as the Spanish government did, as unlawful and, therefore, non-binding). On the day of the referendum, the Spanish government sent thousands of national police to Catalunya in a bid to try to stop people voting.  What ensued was an ugly flurry of batons and tear gas. Having declared independence, then-Spanish president Mariano Rajoy stripped Catalunya of its autonomy and many of the Catalan politicians involved in the plan were arrested. 
Two years on, Puigdemont is still in self-imposed exile in Belgium; if he sets foot back in Spain he will be arrested quicker than you can say 'independence'. In October of this year, those arrested for their role in the trying to break away from Spain were sentenced to between nine and thirteen years in prison. After this news, the mood in the region, particularly in Barcelona, reached new and unprecedented levels of fury.
During these years of unrest, when the Spanish government has tried its hardest to humiliate and undermine the Catalans, the proud people of this region have always had something to lean on, a definitive bastion of their identity.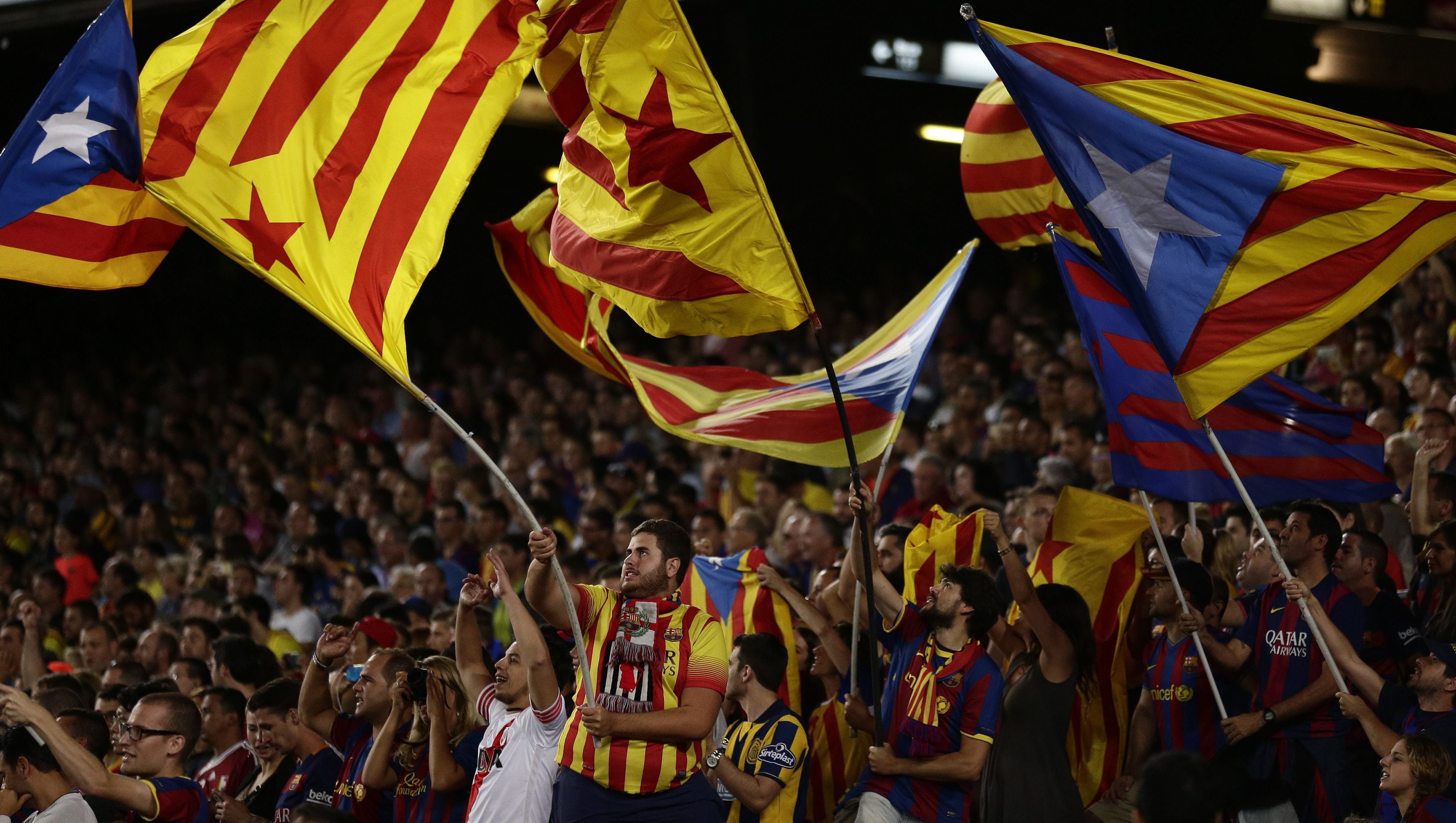 FC Barcelona has afforded its fans, many of whom are strongly in favour of leaving Spain, plenty of moments to be proud of during this turgid battle and have, in turn, become entrenched in the narrative surrounding it. In the final of the 2010 World Cup, eight of the starting eleven were either born in Catalunya, or playing for Barcelona, when Spain beat Holland 1-0, eclipsing the comparatively small Madrid contingent. Of the other three, only two played for El Clasico rivals Real while Xabi Alonso was the only starter with no connection to either the capital or Catalunya. The winning goal came in extra-time after a bruising encounter overseen by a flustered Howard Webb. It was a goal with a decidedly Catalan feel.
Cesc Fabregas, born in Arenys del Mar on the Catalan coast, slid the ball through for Andres Iniesta, a man who went on to make just shy of 700 appearances for Barca and wrote his name into Camp Nou folklore.
And thus, in Catalunya at least, the story was not about Spain lifting the World Cup, but about the Catalans who made it happen. It was a proud moment for a people who, in the same way that West Ham fans claim to have won the World Cup for England back in 1966, could enjoy international glory for their small corner of the Iberian Peninsula.
There are many Catalans whose attitude towards the Spanish national team is one of indifference and others who actively support whoever they are playing.  A number took great satisfaction when La Roja were eliminated by the hosts in the round of 16 at the 2018 World Cup.
The vast majority of Catalans only have eyes for one football team.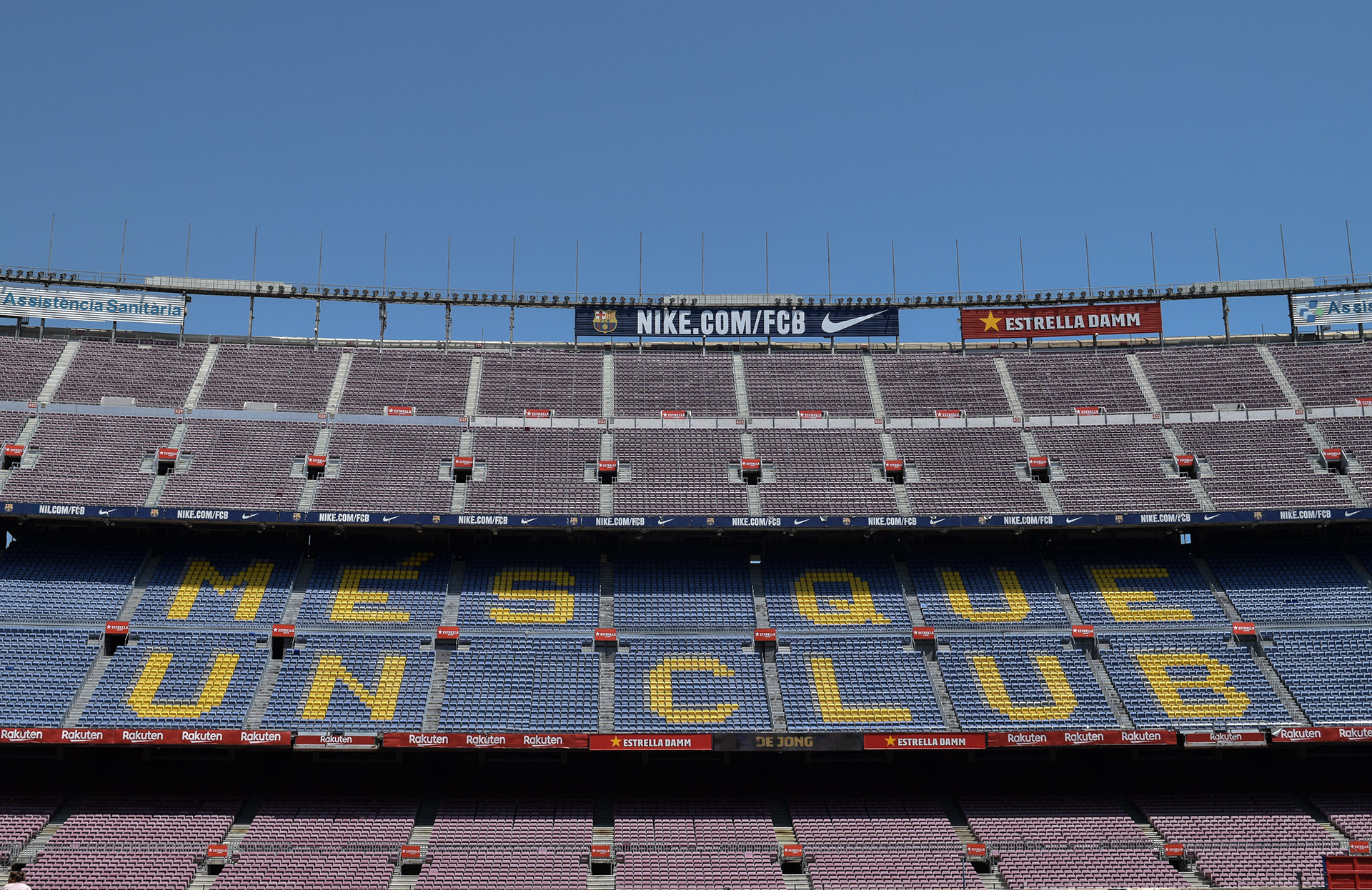 Emblazoned across one stand at the Camp Nou is the club's mantra: Mes Que un Club, more than a club.
It's hard to argue. Barcelona, to their loyal band of supporters, is a symbol of national pride, of virtue and Catalanismo that Spain cannot touch.
They are the antithesis of Real, viewed as 'Spain's team' and the team which fascist dictator Francisco Franco aligned himself with.  If La Liga was Gotham then, in the eyes of cules, Barca is Batman and Real is the Joker.
The political turmoil of recent times seems to have galvanised Barcelona the team, as well as the city.  Since the ill-fated referendum, Real have not beaten Barcelona in six meetings, welcome consolation for the public who rely so heavily on their club for respite from Spanish dominance. But being more than a club has its downsides too, as FC Barcelona is transforming from a pillar of identity to a tourist attraction.
The club's museum is the most visited in the city, and the price of match tickets has been allowed to creep upwards year on year, simply because the marketing department know that tourists are willing to fork out for them. The brand that is FCB  is one of the biggest in football and while that brings in money, it is proving detrimental to the club's sense of self. Camp Nou used to be a sanctuary for fans during the Franco era when Catalans' human rights were viewed as inconsequential and even speaking the language was forbidden.  
During this time Camp Nou was a safe place.  A place to vent and mourn and, for ninety minutes, feel free.
These days it is little more than another landmark to be ticked off, a tourist's to-do list.  The magic has gone and outpourings of emotion have been eclipsed by the harsh glare of smartphones capturing selfies that allow city-breakers to say 'I was there.' But all is not lost for FC Barcelona, and while it may be suffering an identity crisis off the pitch, there are signs of hope on the field that all is not lost.
In one of their latest league matches, against Celta Vigo, only two of the starting eleven, Gerard Pique and Sergi Roberto were born in the region, with Sergio Busquets on coming off the bench to score.
Both Busquets and Pique are nearing the end of their careers and at 27, Sergi Roberto can no longer be classed as an exciting youngster. But coming through are a number of rough-edged Catalans all with the same dream; to pull on that famous shirt and represent, not only the club but the entire region.
In a recent friendly against FC Cartegena, local lads Riqui Puig, Carles Aleñá, Carles Pérez and Dani Morer all started alongside elder statesmen Pique and Roberto in a 2-0 win. Off the bench came more Catalans in the shape of Guillem Jaime, Ferrán Sarsanedas, Òscar Mingueza, Alejandro Orellana and Álex Collado. 
News of these promising hopefuls will be welcome for the fans who feared their status as being more than a club was in danger; FC Barcelona without Catalans would be a definitive nail in the coffin for the region's identity.