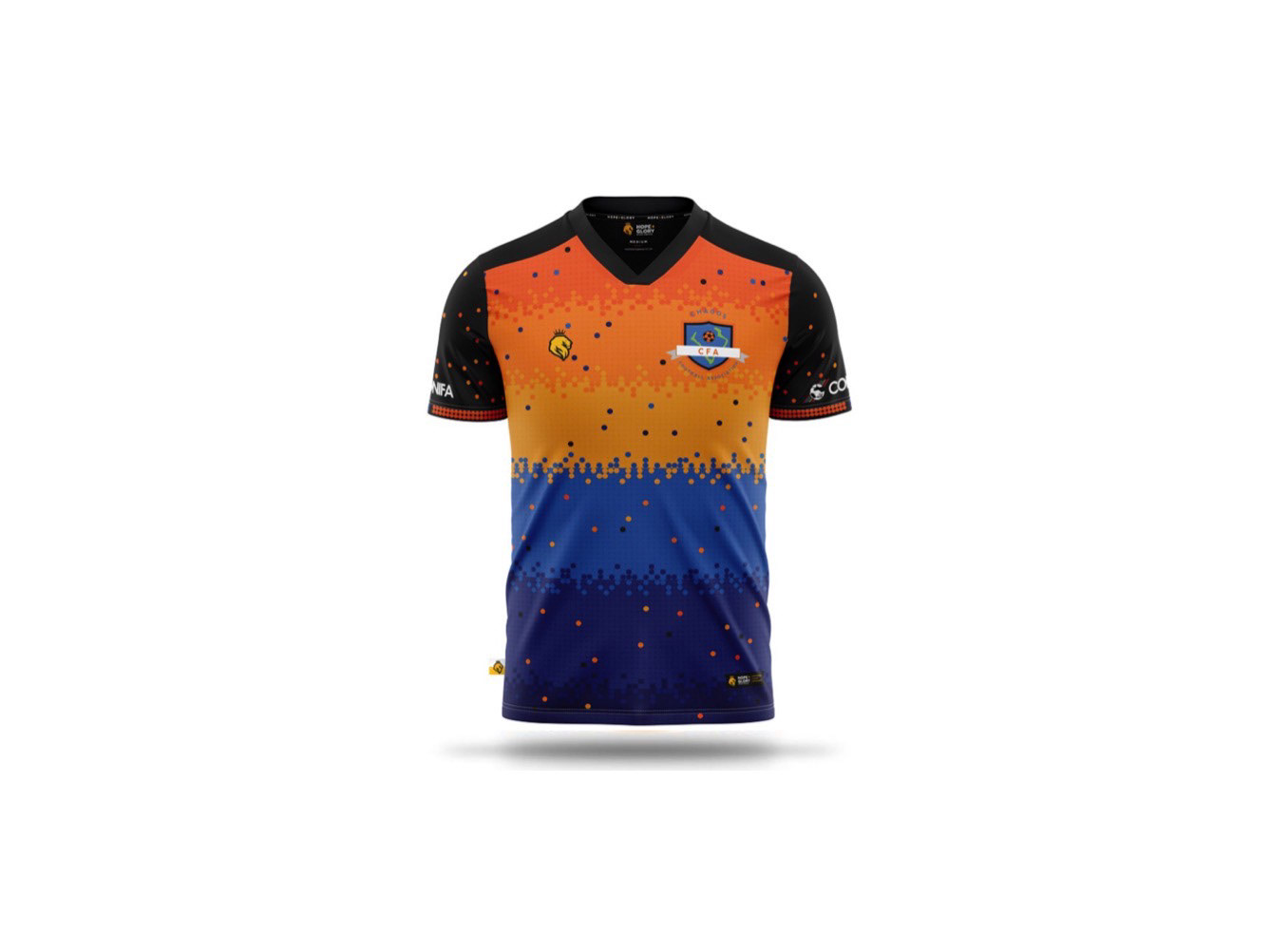 The CONIFA World Cup is approaching and the Chagos Islands are participating in this truly fascinating tournament. And along with a World Cup, like the normal big festival of football we all tune into, come new kits. And oh boy, Chagos Islands have not let us down. 
A wonderful duo of a nice orange and blue kit with pixel like effect partnered by a turquoise shirt with orange and blue hoops around the middle with a really nice striped effect. 
Both kits come from a company called
Hope and Glory Sportswear
, a smaller manufacturer but one that is producing some really nice work. Designer
'The Kit Factor'
is a bespoke freelance designer working with various clients and has done a sterling job on these Chagos Island kits. 
Not only have they dropped these two superb home and away outfield player kits, they released these new home and away goalkeeper kits. An all pink base with a darker pink hoop around the body, a similar style to the away shirt, is pick of the bunch.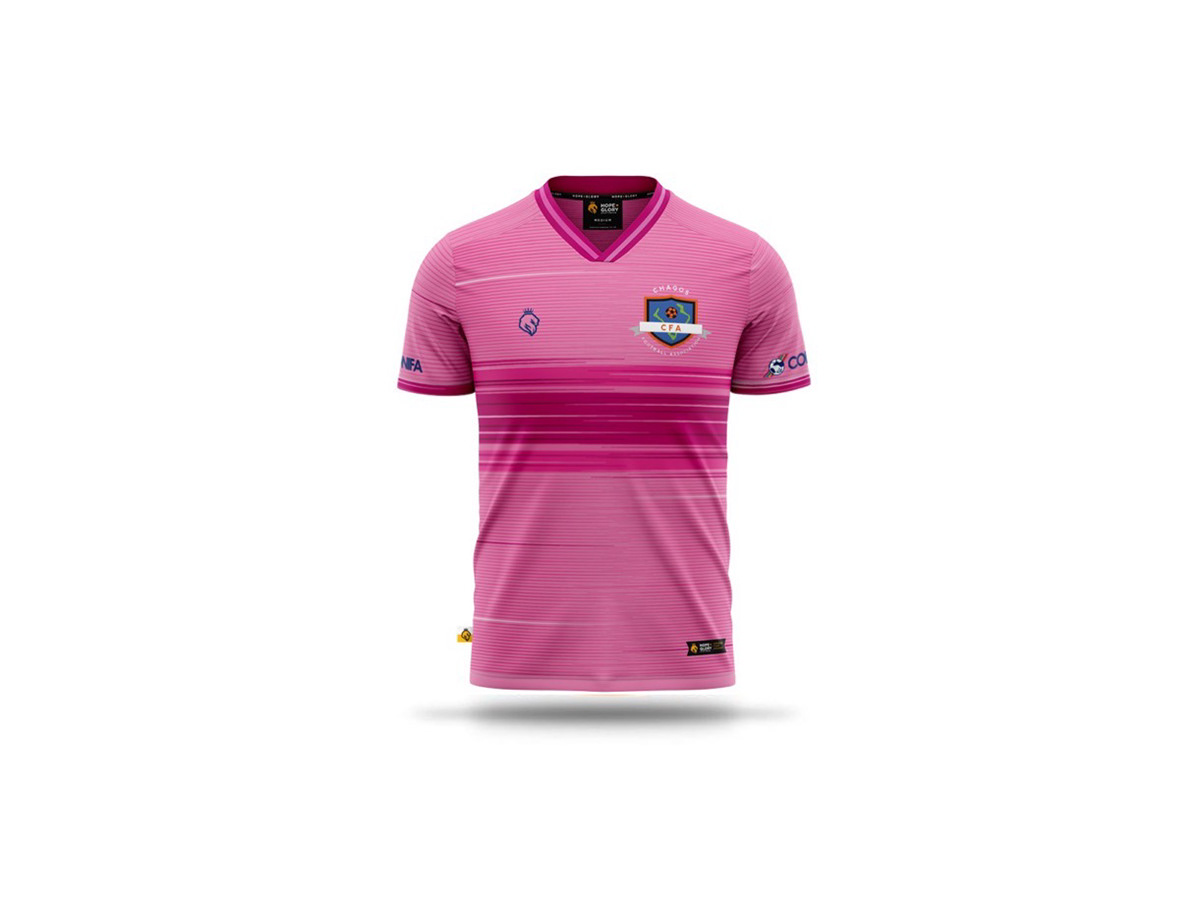 Alongside these shirts, Chagos Islands are crowdfunding to raise funds for their trip to the World Cup and
you can support them here.