Costa Rica. A tropical paradise, located in Central America, known for its friendly citizens, rich coffee and countless tourist excursions throughout the natural landscapes that bless its 51,100 square kilometers of territory. However, as many fellow Costa Ricans and I would agree, what is most characteristic about our country, is the intense passion for football that dominates our culture. Just like the endless traffic jams that clog up our roads on a daily basis, there is no way around football and its passionate supporters in Costa Rica. Individuals are inevitably bombarded by street vendors selling off-brand team wear on every street corner. Their mobile devices are flooded with ads and memes. Heated debates about football are to be heard everywhere - in schools, on public transport, shopping centers, homes, offices, you name it. To understand the relationship between citizens and the beautiful game in the Costa Rican society, football aficionados have to take a look into the different clubs in the local league and the allegiances that influence our everyday lives from the moment that we take our first breath. Then, what better place to begin with than by giving you an overview of the most important football club in the country? I present to you Deportivo Saprissa, or, as the team is known on the streets, 'La S' or 'El Monstruo Morado' ("The Purple Monster").   

It all began back on July 16, 1935 in a humble shoe shop, buried amongst a neighborhood named Los Angeles, in the capital city, San Jose. Fausto Leiva and Roberto Fernández, two local shoemakers, backed by Ricardo Saprissa, founded a local youth football club. Ricardo Saprissa was a distinguished all-terrain athlete from El Salvador with Catalan roots. He had settled in Costa Rica several years before and he agreed to provide uniforms for the team. In his honour, they decided to name the team Deportivo Saprissa, due to the fame of Mr. Saprissa, as a soccer player in the country. Little did the three pioneers know, they were about to change the history of Costa Rican and Central American football. Since then, Deportivo Saprissa has evolved from that local youth team, created at a shoe shop, to an internationally renowned football club with a winning mentality at the heart of the organization. Being the winningest team in the history of the Costa Rican league with 34 titles, the most successful Central American club with 9 international titles and crowned by the IFHHS as the best club of the CONCACAF confederation for the 20th century, it's fair to say that the club's achievements are impressive and that all Saprissa fans, including myself, are blessed to have fallen in love with 'El Monstruo Morado'.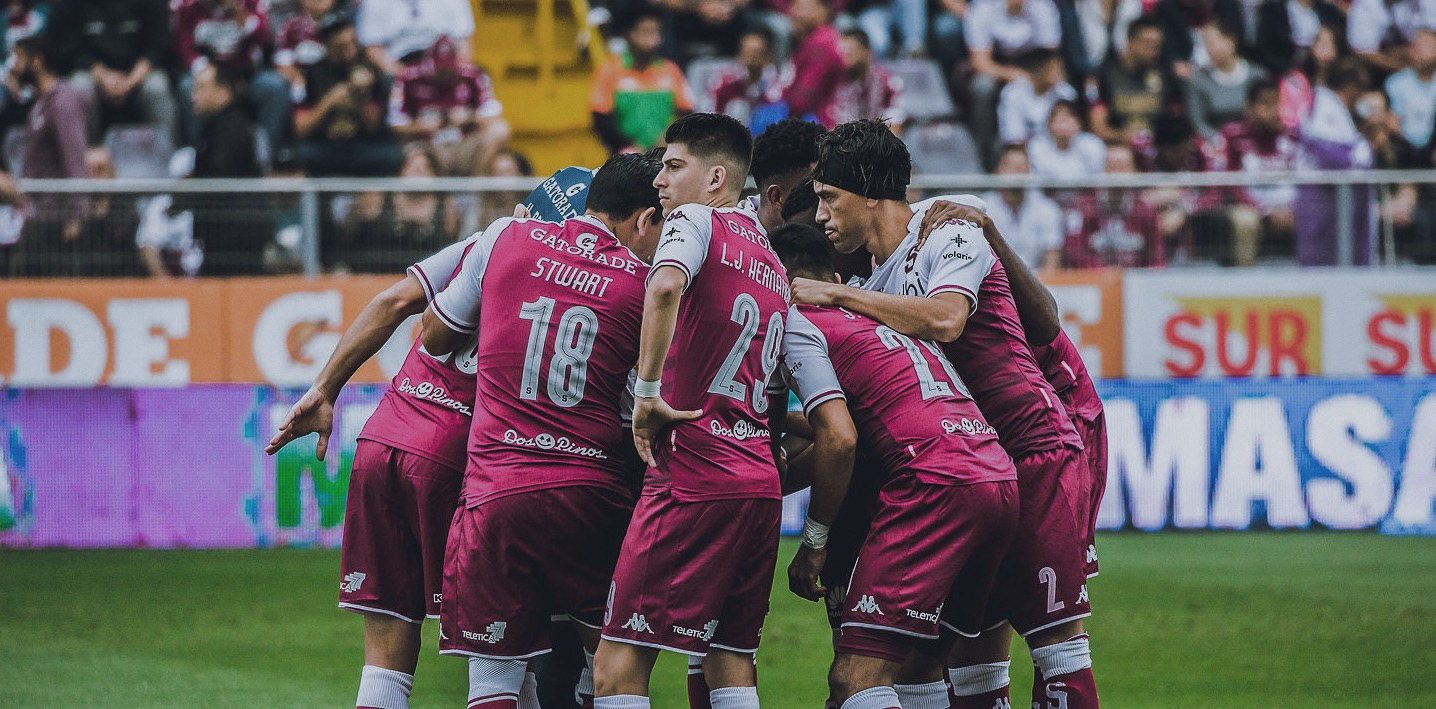 Ricardo Saprissa Stadium and "La Ultra" Fan Group
(Explanation applicable to any Saprissa matchday at home). 

Making my way down the sidewalks of the town of San Juan de Tibás in San Jose, the place the club has called home since the construction of the Ricardo Saprissa Stadium and the eventual relocation to the vicinity back in 1972, I pause for a second to take in everything from my surroundings. I'm on my way to watch the team in action at the mighty 'La Cueva del Monstruo' ('The Monster's Cave'), as the stadium is commonly referred to, and the atmosphere on the streets is a real treat for the senses. Bottles of beer and liquor are being downed at every establishment, flags are being waved, steaks are being grilled, memorabilia and team wear of all sorts decorate every corner, white and purple smoke flares paint the sky, and the beat of the drums at a distance gives fans a preamble of the noise levels that awaits them inside the ground.  It's a couple of hours before the match, but the energy is palpable as fans are eagerly awaiting kickoff time. Nothing new though, as it's a tradition for everything in TIbás to revolve around 'El Monstruo Morado' on matchdays.    
After walking block after block crowded with crazed football fans, I'm finally at the gate awaiting my turn to be 'checked' by one of the security guards, before stepping into the 23,112-seater cement structure that hosts both Saprissa's and, sometimes, Costa Rica's national team home games. It's not the prettiest or most modern of football stadiums, but it feels like home.  It's a place for people of all ages to go and enjoy a spectacle while being able to express themselves freely. Something perfectly exemplified by a sweet elderly woman that I saw, the first time I went to a Saprissa home game at the tender age of nine. I remember thinking how serene and respectful she seemed before the match kicked off, but once the ref blew the whistle and the action started, she opened her mouth and unleashed a repertoire of cuss words and dirty phrases that shocked me. That day I truly learned that you can't judge a book by its cover. 

The stadium produces a very intimidating atmosphere for away fans and players. If you don't believe me, take it from former USA men's national team captain Landon Donovan, who lost each of the 10 games that he played on La Cueva's pitch. 
"The fans would be there like four hours before the game. Every seat taken four hours before the game. They would jump when you're in the locker room changing and everything would shake. So, it felt like an earthquake for a half hour while you're getting ready and when you're there you're scared out of your mind. In retrospect thinking about that, there's nothing in sports that emulates that", Donovan said in reference to the Ricardo Saprissa Stadium when asked about special stadiums on the sports talk radio show The Herd back in 2018. 

As I finish going up the staircase and walk to my seat, excitement builds up and I begin to chant along with the other fans. "Monstruo, monstruo de mi vida, cierrame esta herida, yo quiero ser campeón. Quiero, quiero poder verte levantar la copa, la copa de campeón! …" (Monster, monster of my life, close this wound, I want to be the champion. I want, I want to see you lift the cup, the champions' cup! …). In the sea of noise, for a moment it seems as if chaos reigns, but that's not the case, as the southern end, or 'zona sol sur', is the director of the orchestra that brings the Ricardo Saprissa Stadium to life. It is the section reserved for the hardcore Saprissa fan group, the one which provides the pulsating heartbeat of La Cueva every time Saprissa plays, the one which dictates what song is being chanted in unison by all fans, and which players can count on to feed off of their energy. It is the one and only 'La Ultra Morada' ('The Purple Ultras').
 This loyal fan group was originally created in 1995 by the board of the club after being inspired by the hardcore fan base of Universidad Católica de Chile during a two-game final round of an international tournament played between both clubs. After the game in Chile, the board of Saprissa brought Eduardo González, member of the 'Los de Abajo' ('The Ones from the Bottom') hardcore fans of Universidad de Chile, to Costa Rica to teach chants to Saprissa fans. 25 years later, it's impossible to imagine the southern end of the Ricardo Saprissa Stadium without them. Win or lose, play well or poorly, La Ultra is always present at La Cueva, jumping, singing, lighting up fireworks, showcasing banners and flags and being the soul of the stadium as they back El Monstruo Morado.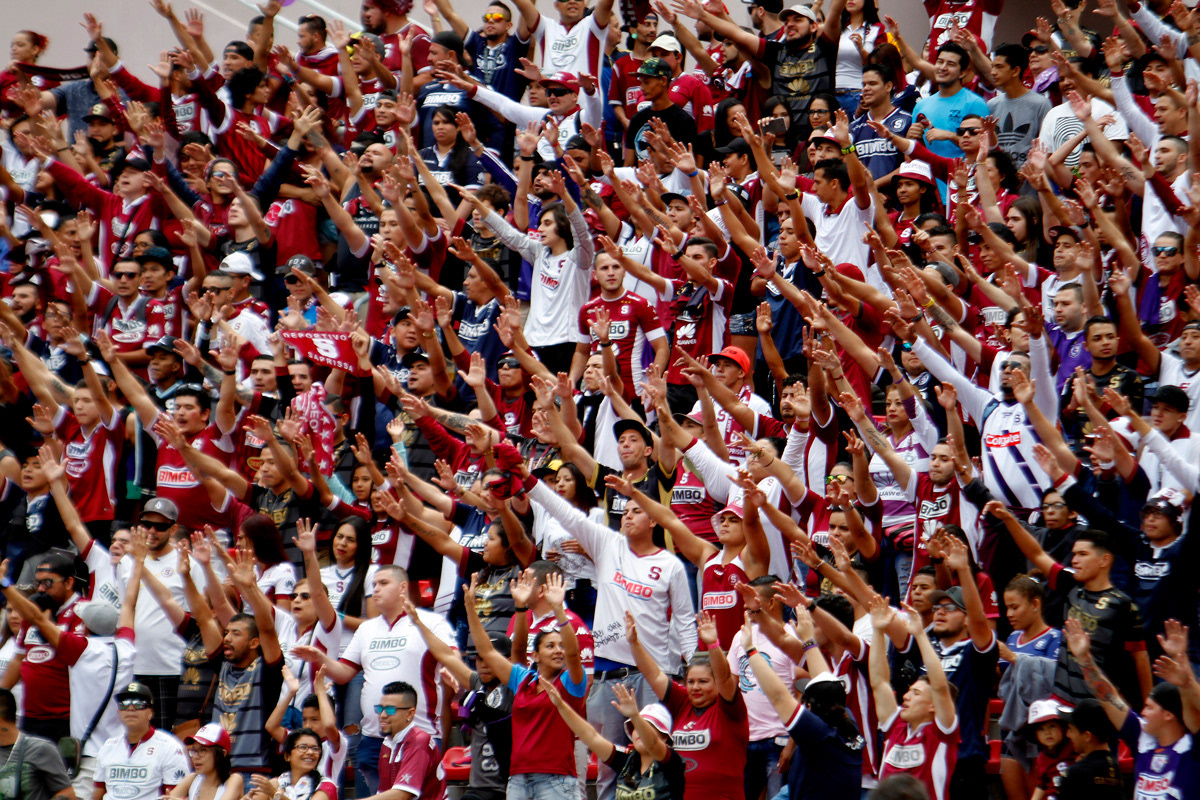 "El Clasico" and rivalry with La Liga Deportiva Alajuelense
As every major football club does around the globe, Saprissa has their very own arch-rival. Enter la Liga Deportiva Alajuelese, or, simply La Liga. It's a rivalry that splits up the country in every sense as they attempt to take control of the footballing scene in the nation. Even households are separated by the purple and white of Saprissa and the red and black of La Liga (even my two older brothers and I are Saprissa fans and my father is a La Liga fan). From never-ending debates over which club is better (an easy argument to settle once you whip out the full list of silverware both nationally and internationally in Saprissa's trophy cabinet), which set of fans are the best and loudest (Saprissa's La Ultra or La Liga's 'La Doce'  ('The Twelfth'), what academy teams develop the most talented players (for example, Keylor Navas came from Saprissa while Bryan Ruiz escalated through the ranks at La Liga), to high intensity football matches which paralyze the entire country; Costa Rica's own 'El Clasico' has all the ingredients that a proper fierce football rivalry requires. 

Overall, taking into consideration both national and international competitions, Costa Rica's 'Clasico' has been played 367 times. Saprissa has won 145 games and La Liga has won 114 times, while the other 108 matchups have ended up in a stalemate. 
Personal reflection and looking forward into the future 
Not to toot my own horn, but my fandom for Saprissa perfectly portrays the significance and reach that the club and, in general, football have in Costa Rica. Having lived outside the country for most of my 23 years of my life, nothing keeps me in contact with my beloved home as much as my passion for football does, something that many other Costa Ricans that live abroad can relate to. No matter how long it's been since I've set foot on Costa Rican soil or how far the distance, Saprissa and my love for El Monstruo Morado will forever keep my heart rooted to those beautiful mountains, beaches, and people of Costa Rica.
What's next for the club? Well, getting to the top of the CONCACAF food chain. Yes, Saprissa is the most successful club in Central America and has three CONCACAF regional championships to its name, but the last one was conquered back in 2005. Since then, Mexican clubs have won every single edition of the CONCACAF regional club competition, currently named the CONCACAF Champions League, and it's about time that someone does something about that. For now, I will continue to love "El Monstruo Morado" and boast about our trophy collection. After all, we were crowned as the best club of the CONCACAF confederation for the 20th century, so why not make history repeat itself for the 21st century?