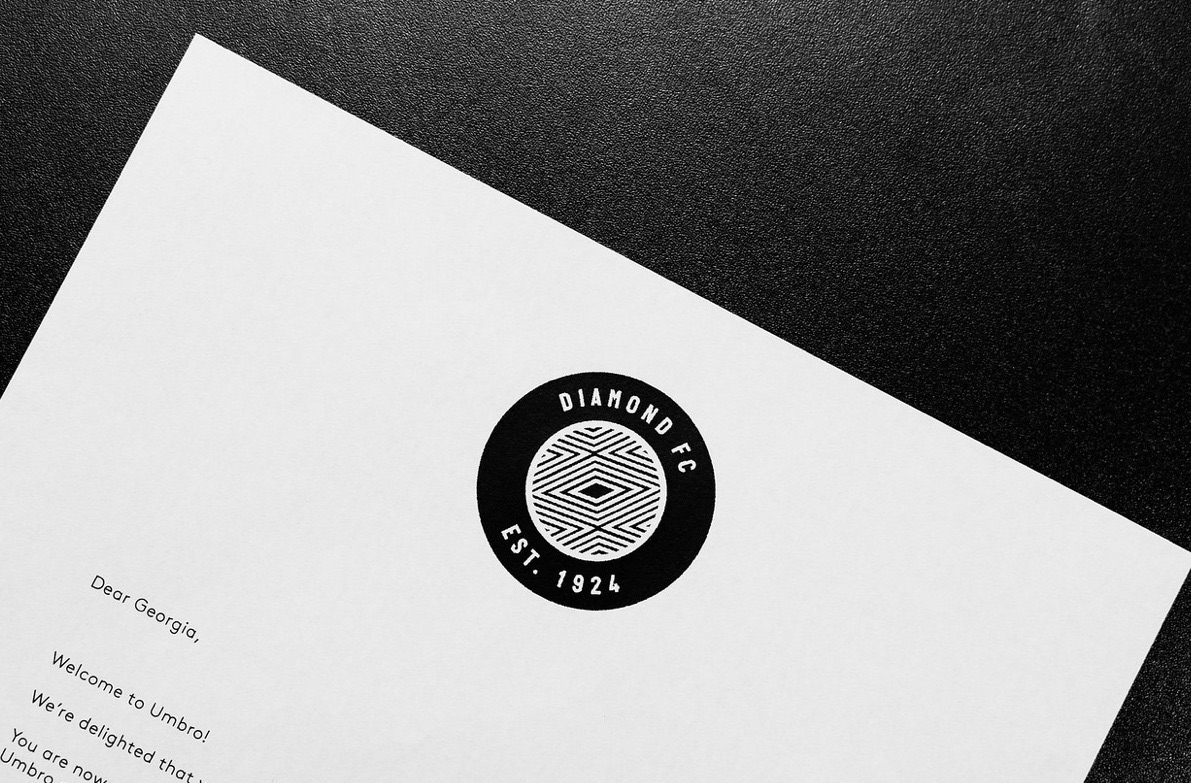 I was scrolling through Instagram, as I do most days, when I saw USA keeper Ashlyn Harris posted about a competition for semi-professional footballers under the name "Diamond FC". I scanned it, then read it a little more thoroughly and thought I'd apply. Umbro were the brand and the criteria seemed simple enough: aged 18-24? Semi-professional footballer? Fancy a 1-year professional boot deal? Check. Check. Check. I filled out the application as thoroughly as I could, double-checked my social media profiles, clicked submit and just waited.
A little bit of background about me. 
I'm a 19 year-old footballer playing for Huddersfield Town Women in the third tier of Women's football, the National league. I've represented my country on both a European and International stage at youth level. 
But, with the way Women's football is and without going on too much of a rant, anybody below the top two leagues are classified as semi-professional - if that. For once, this seemed to be a blessing in disguise.
Boot deals are something that are second nature for many male footballers, usually the team kit supplier also provides boots or sponsors the players. In my experience, they're rare. I've spent countless hours reaching out to different brands for any form of sponsorship deal, only to be kicked back for one reason or another. I sort of expected the same reply from Umbro, until the email notification came down on my screen. 
I read the email and then read it again, and then gave it to my Mum to read it - just to be sure. I'd passed the first stage of the process and was being asked to attend the Diamond FC trials at Derby County's training ground. No matter the outcome, I'd be experiencing a day at very high standard academy, that was enough for me.
Soon enough the day came. I got the train from Lime Street up to Derby, in full Umbro gear provided. I hopped on the mini-bus and quickly became acquainted with the lads who were trialing who had travelled from London. We arrived at County's training facility and got a tour of the complex before being told to get changed into Umbro kit and then select our boots. 
We got to speak with a boot specialist who explained the finer details of each model and why it would suit different positions better than others. I chose the Velocita model, it was lightweight with a soleplate that was designed for rapid changes of direction while providing stability - perfect for the Striker. The boots fitted perfectly.
Now, side note, I'm usually fussy about boots - in my mind, they're the closest things to tools a footballer can get. Having played the game since I was around six years old, I've bounced around between brands.
My very first pair (that I've still got in a wardrobe somewhere) were a tiny pair of gold Puma Kings, my Mum even took them to our local sports shop (shoutout to Barney's sports) who embroidered "GS" very largely on the tongue. I then briefly flirted with Adidas predators, but could never find a pair that felt like they fitted me fully. Especially after my dog chewed the back of them and they had to be sewn back up. 
Nike were next on the list, and probably who I was most loyal too. Again, I personalised a pair of the very first "sock boots", the Magista Obra, in gold once again - I honestly don't know where the younger me got this gold-booted confidence from.
Nike served me well, until I was given a pair of boots from my then coach, Fara Williams. They were a pair of Puma's and I was convinced they made me a better player. So I stuck with Puma, my last pair before switching to Umbro being the mismatched pink and yellow EvoSpeed. 
Back to the trial. As you can probably tell from that sidebar, loud boots speak to me. So a pair of all white Velocita's that fitted perfectly were very much my cup of tea. I'm also convinced that the box they came in weighed more than the boot itself, they are very very light and it's brilliant.
We all got ready and finalised our boot choices before heading out to the pitches (read: the carpets).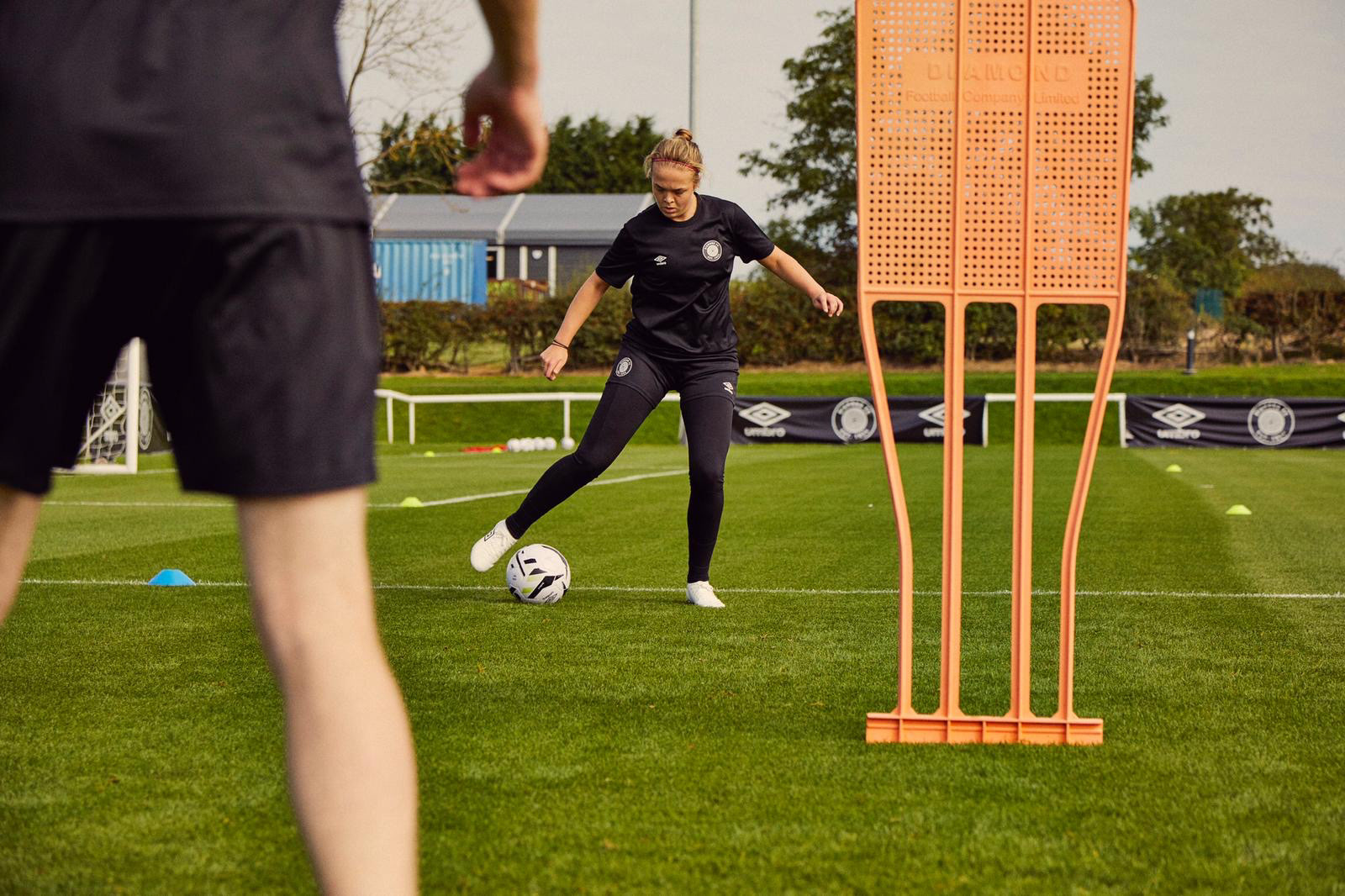 Our session was going to be taken by two academy coaches, with the guys from Umbro watching and judging from the sidelines. Warm-up drills completed, we then went into a finishing drill - pressure was on.
I'm pretty sure that I still post about one of the strikes I hit that was caught on camera to this very day - it was great, top bins, I don't think I could have hit it any sweeter if I had tried. After the finishing drills we went into a match. It was fast-paced and a real competitive game. You could tell there was something at stake, tackles were flying in and players were trying to showcase the very best they had to offer. 
After speaking to some of the guys during half-time, I fully grasped the reality of the trial. For many, this wasn't just a chance to get some free boots and trainers, it was a second chance to get back onto a football stage. Many had been at academies as youngsters and for a variety of reasons, it just hadn't worked out. This was an opportunity to work their way back onto a platform, showcasing everything they had to offer to the Umbro scouts, but also, you never know who was watching on the sidelines at a Championship club's training ground.
The same rang true for myself. My football journey has been anything but steady or simple, it has been full of promises and rejection - ups and downs. I didn't realise the impact that the trial would have on my own confidence until it was over and I got some positive feedback from the Derby coaches. It was amazing to get praise from some of the top coaches in the men's game. It reignited my love and passion for the game, I'll always be thankful to those coaches for giving just that small amount of time.
Once the game was over, we were then given time to get changed back into our Umbro tracksuits and were told that we'd actually get to keep the boots we'd trained in. We were given food and snacks in the canteen and trialists exchanged information and social media handles - promising to stay in touch. 
I was sad that the experience was over, getting to meet such a wider variety of footballers and personalities was something that I didn't expect when the opportunity came up, but it was one of the many added bonuses that ended up coming as part of it. 
We were told that Umbro would be in touch over the coming weeks with updates around the results and the winner. We all believed there would be one winner and that quashed a lot of hopes. There was no way in my mind that I would be the sole winner, for many reasons. Despite having a quality trial in my opinion, I didn't think that Umbro would take the risk on a female footballer for one. As I then began checking out other trialists' profiles, some with over fifty thousand followers, I thought mine paled in comparison. 
In my mind, that was it then. I was going to just chalk up the Umbro experience as just that, a brilliant experience that gave me an extra confidence boost, new friends and a free pair of boots - not a bad deal.
I'm not going to lie and say that I never checked my emails constantly though, because I did. I had notifications on for any Umbro alert, just in case. I continued to post about my experience on my socials, getting excited whenever Umbro would like or repost them. 
We then got an email. Detailing how the winner would be announced. They were going to be announced on social media. We were going to find out the same time as the rest of the world. 
I remember the exact moment I found out I'd won: I was playing FIFA online, the half-time whistle had just been blown and the countdown was ticking for players to make their changes. I decided to check my phone, scrolling through Instagram when I got the notification. I checked it and then ran into the next room, shoving the phone into my parents' faces with no explanation. The online game was abandoned and long forgotten.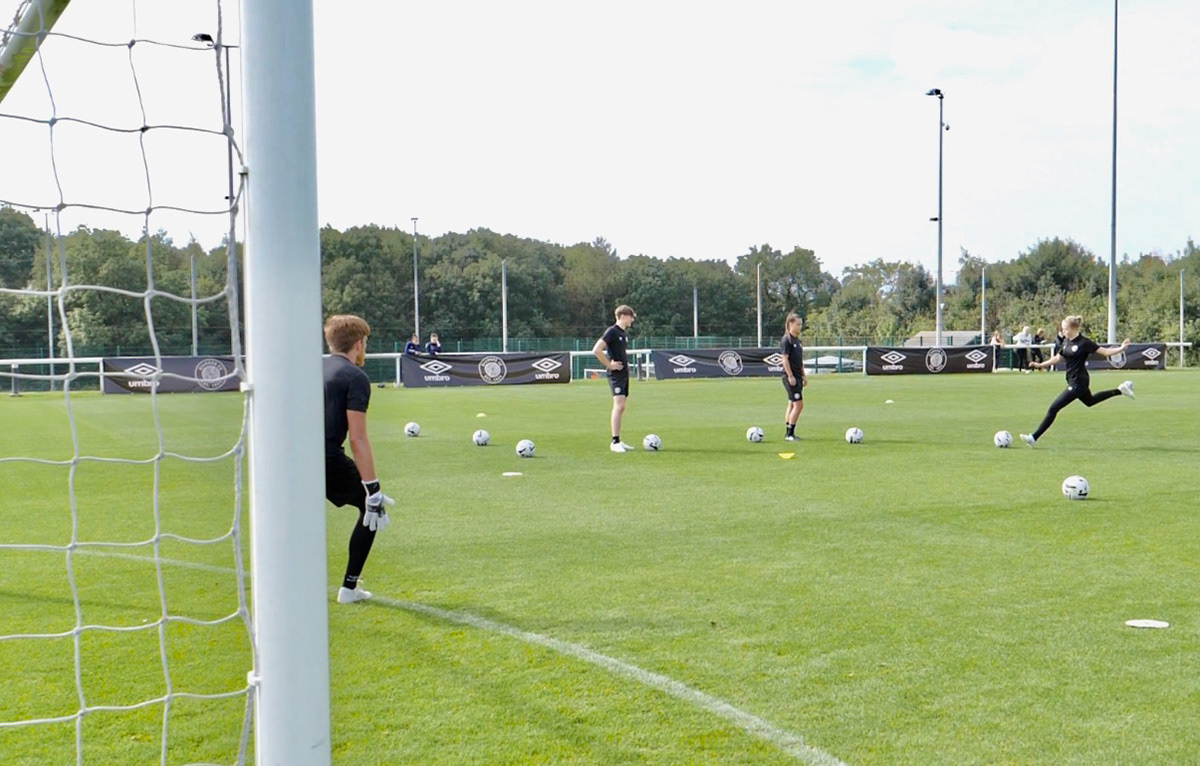 What followed was a lot of email exchanges about what it entailed to be a Diamond FC winner as well as dates and times of our signing day which was to be held at Derby County's training ground. We were to be sent our first Umbro pack soon after with the newest trainer's and gear to wear for our signing.
The signing day was a whirlwind experience. All the winners met up at the training ground and were gifted with Umbro clothes and our first pair of personalised boots, each in our own style. The day was filled with posing for photographs and meeting Phillip Cocu - no big deal, just over 100 caps for the Netherlands. It's about four or five months since that day but it is still fresh in my memory, it truly was an experience of what many pros experience when signing for a brand. 
The relationship with Umbro is unique, it really feels like a brand that is trying to do something different to the others out there and look after their athletes. For example, the model I wear is the Velocita, the new model the Velocita 5 was launched in February and I got to try the pair before they were released to the public. To have a pair of boots that aren't for sale is a surreal experience and lives up to the Diamond FC promise of being treated like a pro. 
Every time I put on my boots to train or play I am reminded of the opportunity that Umbro have given me and its something that gives you that little bit extra on days when you need it, and that's important in this game, because at the end of the day - the fastest wins.