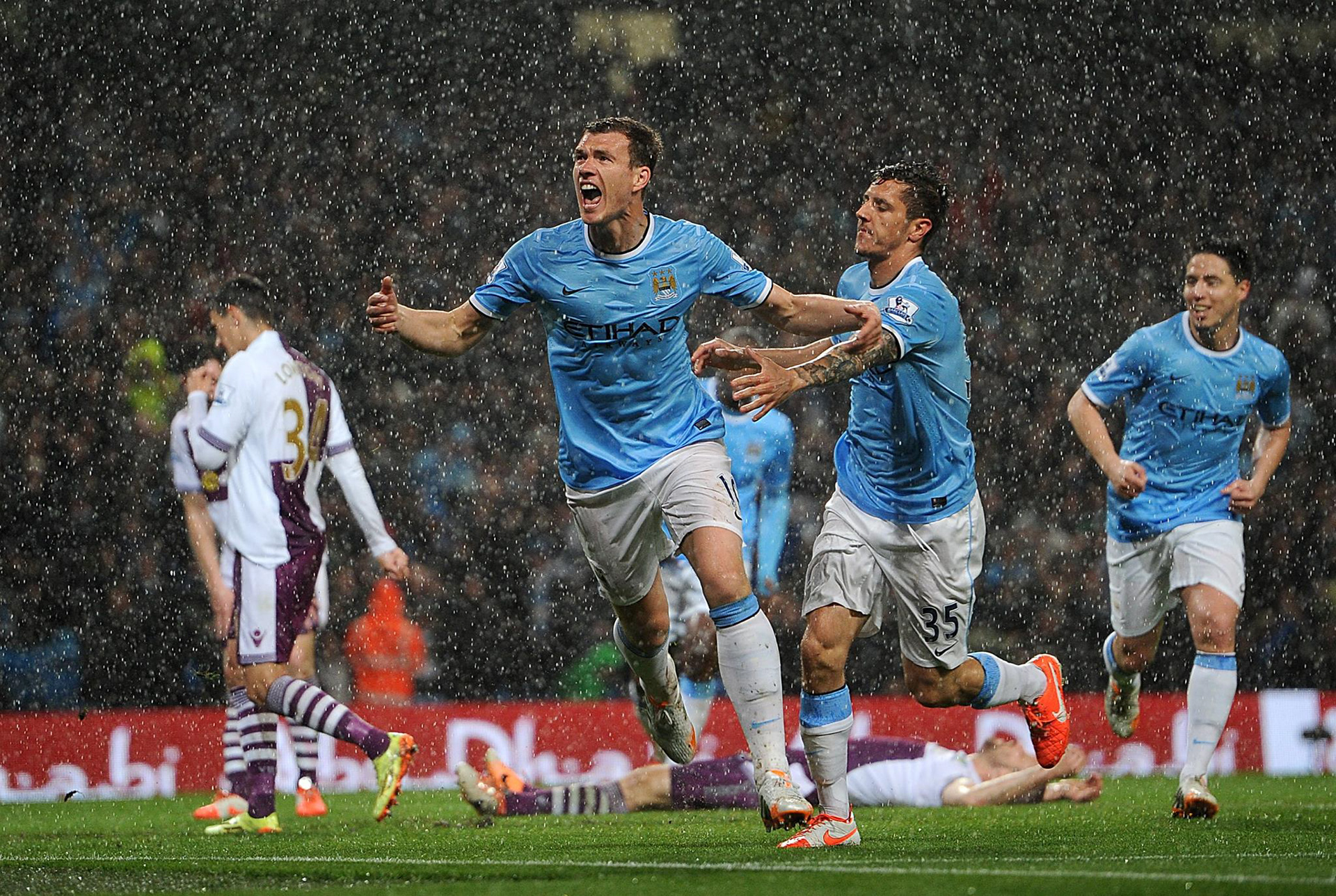 Edin Dzeko knows where the net is, there is simply no denying that fact. He is currently the only man to have scored fifty goals in three of Europe's top five leagues, and is his country's all time leading goalscorer. So why has he never been rated as one of the best?
Dzeko signed for Manchester City in January 2011 and, despite reaching the 30 man shortlist for the 2009 Ballon d'Or, was still relatively unknown in England - thanks probably in part to the fact Twitter's 2012 boom hadn't occurred yet. He had been haunting goalkeepers in Germany for years at this stage but it took a little time for some City fans to come around to him, and some never did at all. By the time he arrived we had already been treated to 2 years of the technical brilliance of Tevez, and 6 months later we welcomed the demigod that was Aguero, meaning Dzeko was always going to be compared directly against two of the very best. A measly two goals in his first fifteen league appearances didn't help his cause, with those first five months becoming the image by which some supporters would always see him; slow off the mark, awkward and technically quite poor, he was everything that Balotelli, Tevez, and eventually Aguero, weren't.
His first goal came in a rather fitting welcome to English football, a gritty 1-1 draw away at Notts County in the FA Cup, at which my allocated seat was merely an empty space with yellow tape where the seat itself should have been. It is often argued that every footballer must prove he can perform at a place such as this.if they ever want to be considered as one of the greatest.
Seven months later, his finest hour in a City shirt would come at White Hart Lane, as he scored four goals in a 5-1 demolition of Spurs, including a perfect hat trick and one of the greatest headed goals you are likely to see - this day is often referred back to by his critics, with the question being 'If he is clearly capable of such brilliance, why do we never see it?'. Later on in that season he would score probably the most important goal in his career when he nodded a David Silva corner past Paddy Kenny to equalise in City's famous 3-2 victory over QPR. At the time there wasn't a fan in the stadium who believed that the goal was anything more than a mere consolation, and as such its importance is often underestimated. Many of us however, are eternally grateful.
Dzeko went on to score 72 goals in all competitions for Manchester City before finally departing for Rome, but unfortunately for various reasons is not looked back on with the same fondness as some of his teammates from the same era.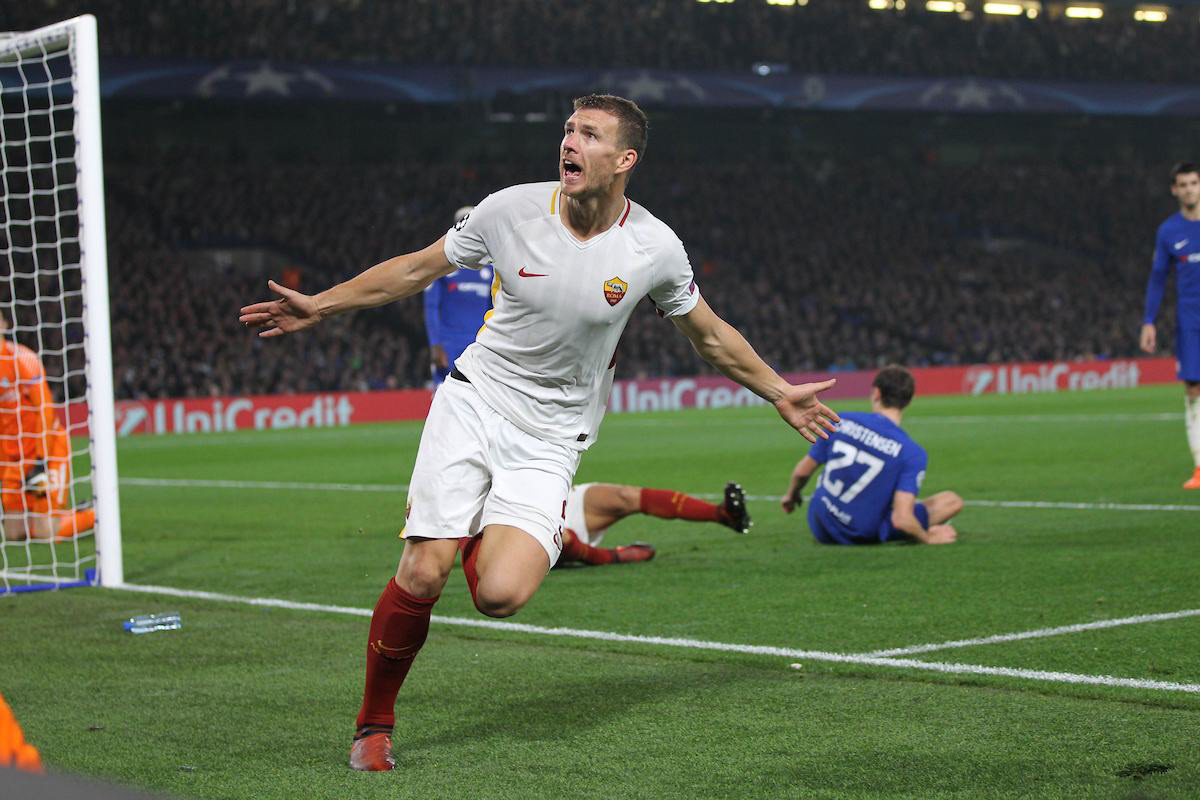 Even when I posed the question to a Roma forum, they told me the same thing, 'We appreciate his goals but he will never be seen as a legend' 'His skill is undeniable but his general attitude and demeanour makes him unlikeable'. It is unusual for an opinion of a player to be so universal, especially in countries where the overall style of play is so vastly different.
You could probably write a thesis on why a person's body language can influence our opinion of them, with Dzeko as case study number 1.
From a sheer spectatorial perspective, it is unquestionable that he is phenomenal with either foot, is a demon in the air and has a strike like a laser beam so in that regard we can only appreciate him.

Edin Dzeko was born in Sarajevo when it was still a part of Yugoslavia, and spent his childhood hiding from the war that had gripped his city, playing football whenever the bombs and bullets ceased. After plying his trade in Bosnia and later The Czech Republic, he would go on to win a Bundesliga, a League Cup, an FA Cup and two Premier Leagues, scoring - as of writing - 328 goals for club and country.
Are you not entertained?