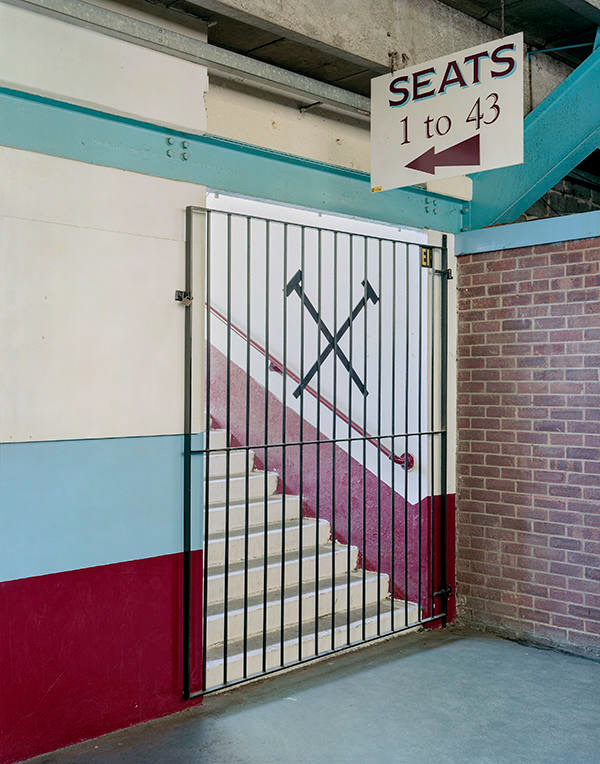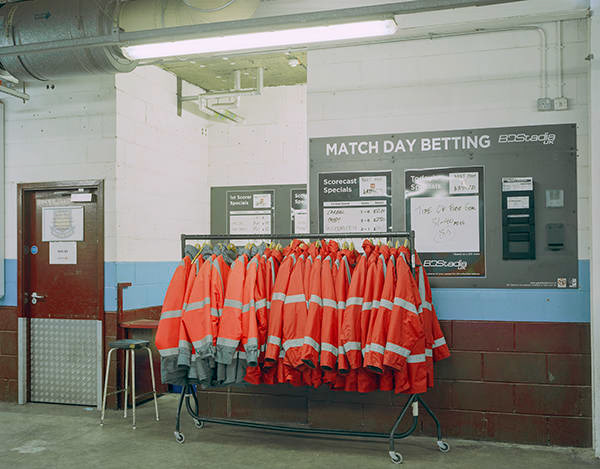 In 1937, a staggering 149,415 people stuffed themselves into Hampden Park to watch Scotland beat England, 3-1. It remains, to this day, the largest recorded attendance for any European football match, and is very unlikely to ever be topped. 
That is because, back then, a stadium served one simple purpose - to hold as many people (safely, or otherwise) as was humanly possible. The experience of the supporters once they had entered the ground, was widely disregarded - demonstrated perfectly by the fact that, of course, most grounds didn't even have a roof. It wasn't until 1958 that the first 'cantilevered' roof was implemented at an English football stadium, namely the Old Showground of Scunthorpe United, and clubs began to realise that their die-hard, paying supporters probably maintained a right to watch their team's games with at least a partial defence from the bitter British elements. 
Fast-forward to the modern day, the dawn of this exciting new decade, and what a fan expects from a stadium is almost other-worldly, by comparison. The new Tottenham Hotspur Stadium is the go-to, often-referenced example for what a football ground can now provide. It has revolutionised sporting arenas as a complete entity, as not only does it look absolutely breathtaking both inside and out, it is equipped with a plethora of mind-blowing features, all designed to ensure that every single person that passes through the turnstiles on a matchday has access to the ultimate spectator experience. Boasting the longest bar in the UK and the biggest in-house club shop in Europe, its own microbrewery and separate bakery, a cheese room (yep, you read that one correctly), two 'sky lounges', a Manchester City-esque tunnel club, fan access wi-fi, 471 toilets, a retractable pitch and some 62,062 seats - a proportion of which are heated and contain USB ports - the £1B project has made existing stadia around the world look, well, old-fashioned, I suppose. 
But is that what a fan truly wants from their matchday experience? 
Just ask fans of West Ham United. Their move from the Boleyn Ground to the Olympic Stadium perfectly demonstrates the shift in modern-day stadium idealism. Leaving behind their Green Street home since 1904, a four-cornered, historic fortress, revered around the nation for its tradition, legacy and cacophonous atmosphere, to this day, must be hard to stomach for fans of The Hammers.
Upton Park, as it was also known, was as quintessential to East London as the tower blocks, terraced houses and fish and chip shops that surrounded each stand, that had embedded it into the local community for so many years. The Olympic Stadium was to the change in stadium requirements, in many ways, what the 2012 Olympics was to the United Kingdom. Offering a brief, but rose-tinted look into a united, brighter, better future, with West Ham United fans being promised a new home ground that would attract the biggest names and a charge towards the Premier League's top six. 
Almost four years on from that decision, and it is quite telling that The Irons are yet to recruit a better player than Dimitri Payet, who's weekly demonstrations of demonic talent at Upton Park in their final season there, gave hope to the West Ham faithful that the transition into the contactless, executive box and cheese-room-featuring 21st century world of touch-screen stadia would see Payet feature around players of similar class. But at the time of writing, they sit 17th in the Premier League, with David Moyes having just been appointed by a loathed ownership, in a relegation dog-fight to ensure their 60,000 seater, soulless bowl doesn't become an idyllic away day for fans of plucky Championship sides. I imagine that if you offered the fans a chance to go back to blowing their bubbles at the Boleyn, they'd snap your arm off. 
Be careful what you wish for, Mr Sullivan & Gold. 
This is what concerns me most, given the news in recent years that we are to lose several iconic cathedrals of the global game, true arena behemoths that we know and love, such as the San Siro, Camp Nou and Santiago Bernebeu. The development of the latter is to being almost imminently, starting with the removal of the roof at the end of the season.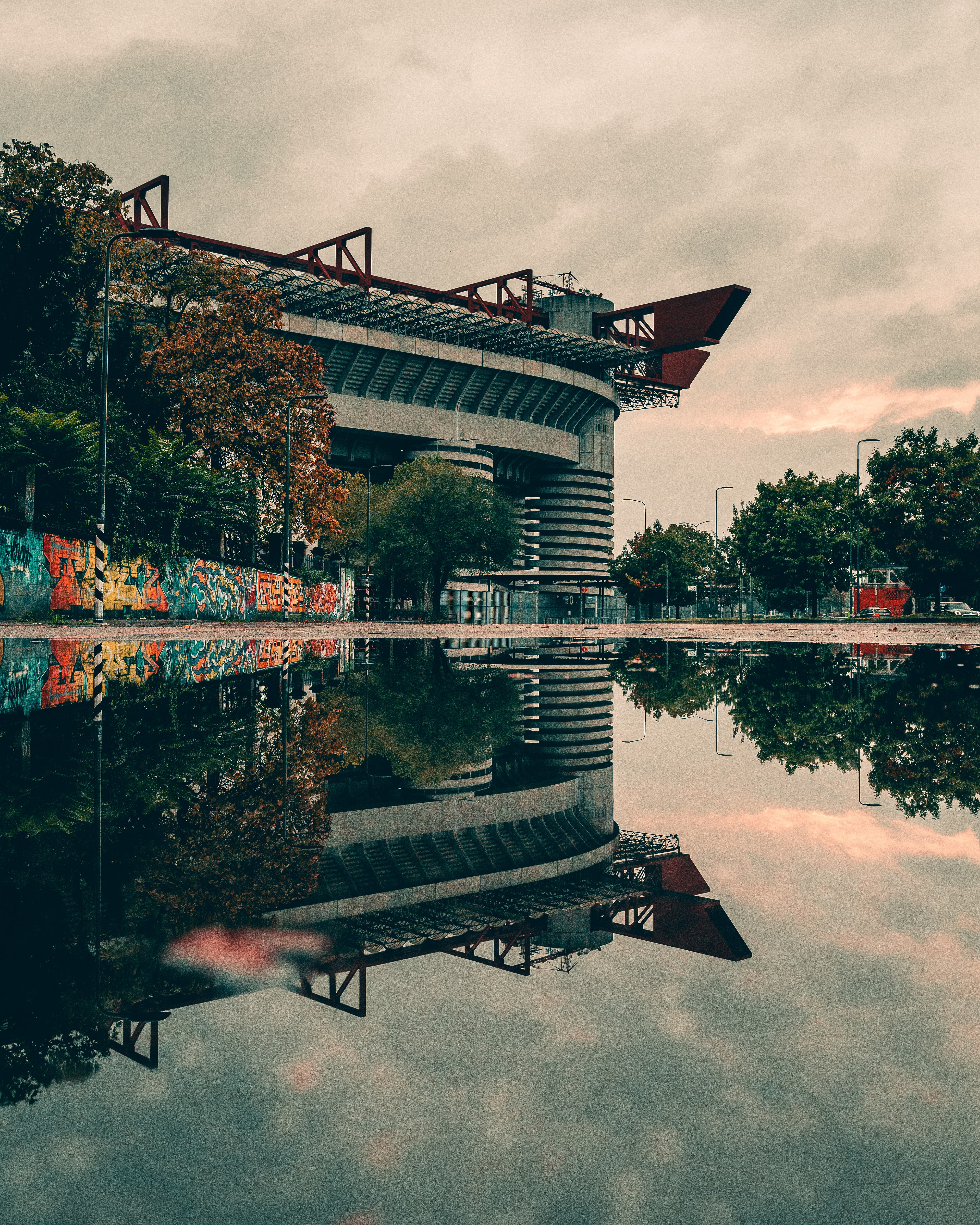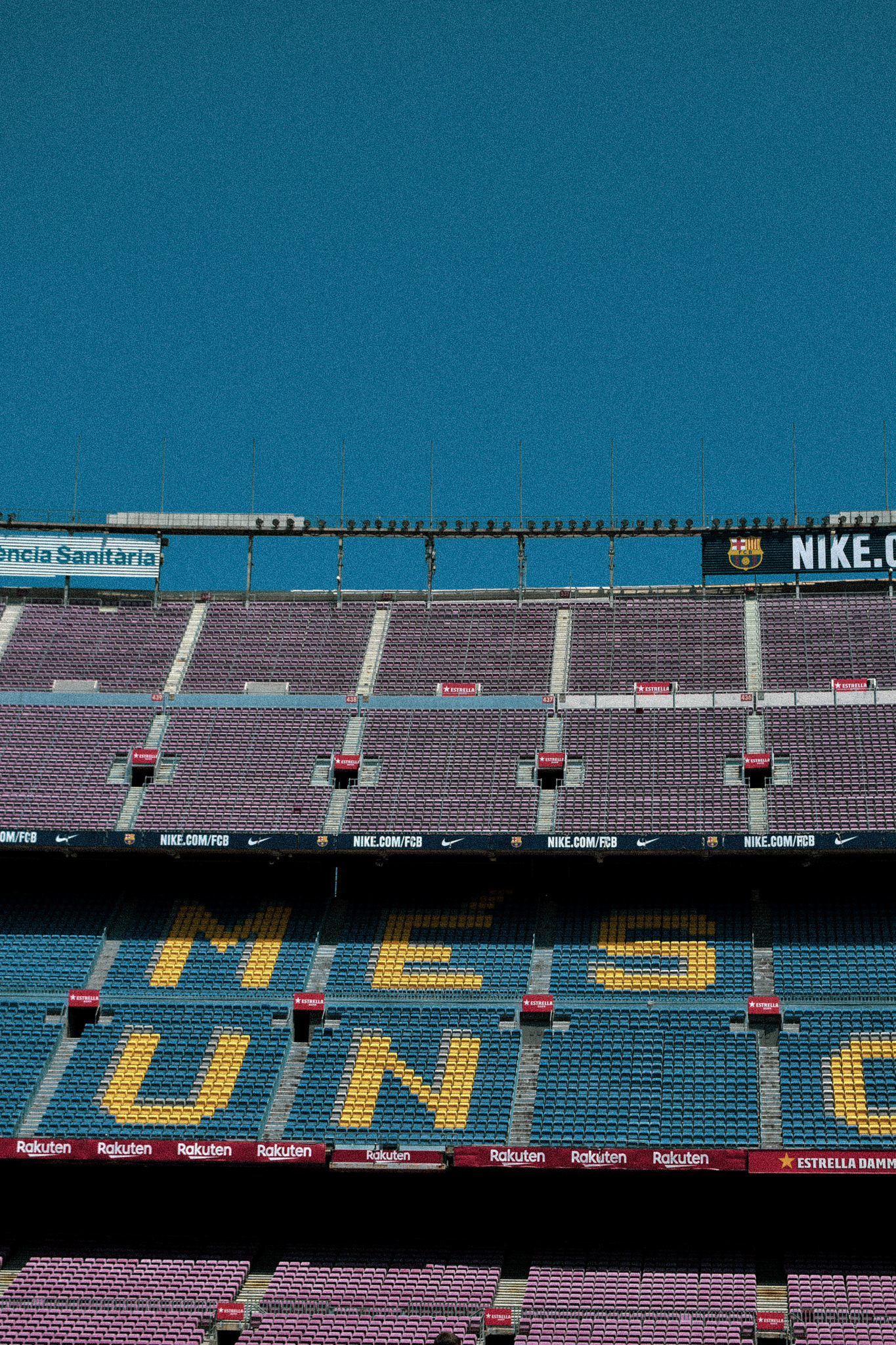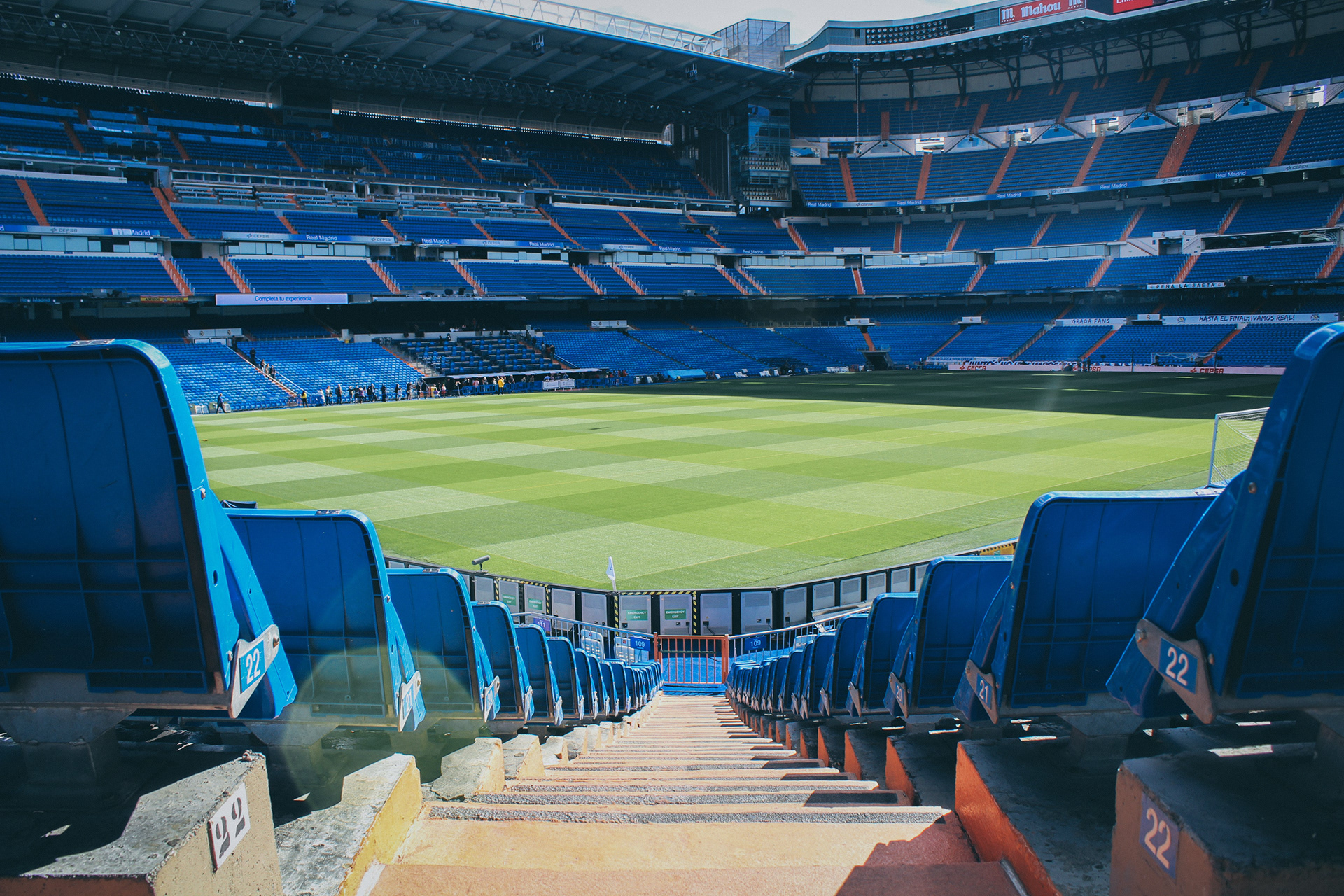 The new Santiago Bernebeu, which is a slightly more tolerable redevelopment as opposed to a relocation, will feature a shopping centre, restaurants, ambiguously named 'entertainment areas', a cinema, a dedicated e-sports section, retractable and permanent roofing and a sleek, steel facade which will double as a video screen, stretching all the way around the ground. Amazing, for sure. But also somewhat terrifying. 
The images of two potential designs for the tentatively titled 'Nuevo Stadio Milano' (no prizes for translating that one, folks), are equally as discomforting. Just the thought of going to watch AC Milan or Inter, without being greeted by those truly iconic, spiralled pillars that have stood since the 1950's, paints a picture of a somewhat tainted experience. 
And I'm not naive; I know that these buildings, some with histories dating back centuries, cannot stand forever. It is an unfortunate fact that at some point in my lifetime, most stadiums will be redeveloped, demolished, or in the case of the Boleyn, partially blown up for a tacky, terribly produced action film starring Pierce Brosnan. It is a part of life, that all good things must come to an end. But there must be some way, surely, of maintaining the history of these arenas as we build for the future. In the same way that the famous towers of the old Wembley gave way to the imperious arch that rises high above its replacement, and indeed the city of London, is it too much of a fantasy to believe that the new developments can, in some way, pay homage to their adored predecessors?
That is one aspect of the new Tottenham Hotspur Stadium, that I do admire and respect. The concourses are awash with tributes to White Hart Lane, such as a plaque on the floor of the South Stand to mark where the old centre circle would have been, and the glorious golden cockerel that still resides upon the roof. Classy touches, it must be said, that help make a 'house', a 'home' - or so to speak. 
Because what makes a great football stadium, for me, is not measured by how quickly I can refresh my Twitter feed on the wi-fi, or how good the coq-au-vin is in the executive boxes, it is the traditions that surround the ground, the go-to bars and restaurants, or the feeling you get when you walk out of the concourse and see the hallowed turf for the very first time. It is a when game is being played out below, but you can't help but divert your attention to staring up at the tiers above you and simply absorbing every emotion, every chant, every historic artefact that makes a football stadium into a territory that we dedicate our lives to protecting. The older the ground, the more character, the more emotion, the more culture it possesses. To see a city grow, mutate and evolve around a stadium that boasts the same eccentric, welcoming appearance as it did ten, twenty, or thirty years ago, is what makes the experience so familiar, so addictive. 
So as we enter this new era of in-stadium beers that fill from the bottom, pre-game trips to catch the latest blockbuster on the way to your seat and a retractable this and that, for those amongst us that still relish the privilege of sitting in the same seat that you've had warming your clenched buttocks for years, appreciate each and every history-laden ground that you can. 
Because one day, there might just be none left.