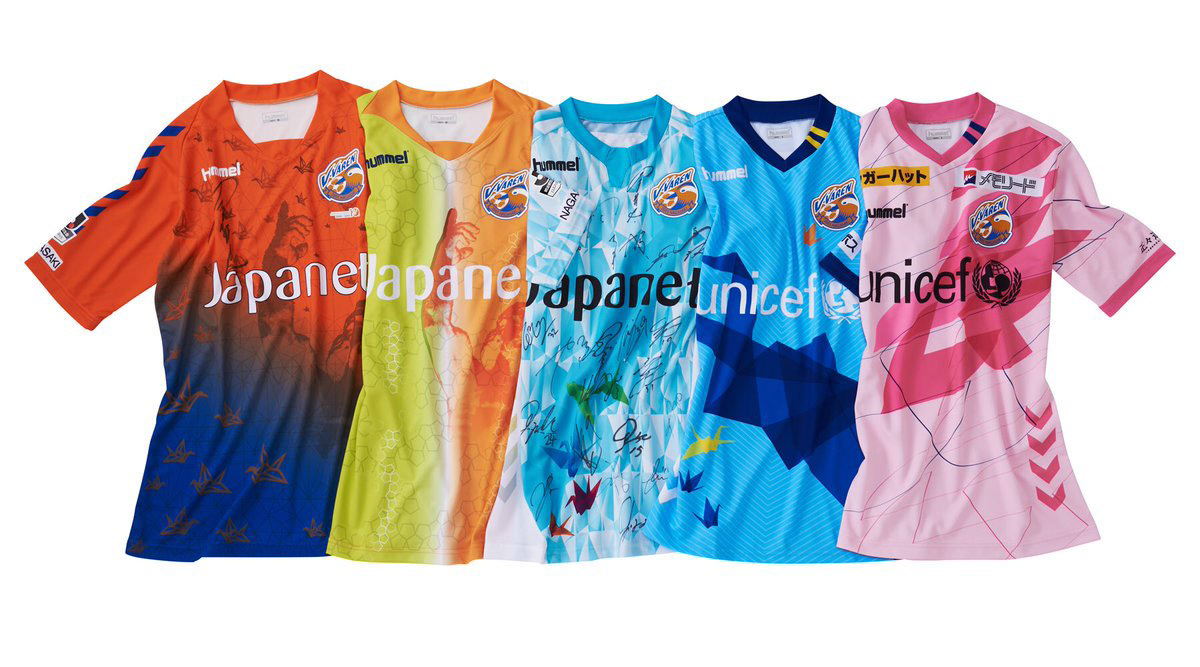 On August 9th, 1945, the Japanese city of Nagasaki witnessed one of the greatest horrors in modern warfare history. Just days after the city of Hiroshima had suffered a similar fate, Nagasaki was decimated by an atomic bomb, effectively ending WWII, and killing tens of thousands of civilians. The event changed the face of the world forever.  
While football may seem irrelevant in the grand scheme of such tragedies, it is a useful tool in bringing about social change and peace. Danish sportwear brand Hummel know this better than most. They are the archetype of a company that uses football, and sport in general, as a vehicle for sustainable change and to champion good causes, not just to turn profits on a billion-dollar scale. Living by its company karma, "change the world through sport", Hummel supports several projects and initiatives while also running its "Fights that matter" scheme. Through this it donates 1% of its online turnover to teams and organisations fighting social injustices, such as Girl Power, an Afghanistan based initiative fighting for Muslim women's rights to play football. 
Hummel has worked with inclusive football clubs doing good in their respective communities, such as FC St Pauli and Christiania SC, but one kit partnership stands out from the others in terms of its cause, message and unique design. Every season since 2015, Hummel has produced 'Pray For Peace Jerseys' for J2 League side V-Varen Nagasaki, worn during August to commemorate that dark day in 1945. It's a noble project, and one that V-Varen Nagasaki owner, Mr. Akira Takata, advocates passionately. 
"In Nagasaki, we have a unique opportunity and obligation to advocate for peace because of our past. 
Sport has the potential to inspire people and it connects people. It's about more than just winning or losing. We are on a mission: it's about our community."
The shirts' aesthetics are based on gentle pastel colours such as light blue, pink and mint, and draw on the history and culture of Nagasaki and Japan as a whole. They always feature the imagery of origami paper cranes, a symbol of peace, hope and healing in Japan. Traditionally, it is believed that one who folds 1000 paper cranes has their wishes come true.  The cranes are usually accompanied by a rendering of sculptor Seibo Kitamura's iconic 1955 Peace Statue, located in Nagasaki's Peace Park. 
As with all Hummel shirts, the famous chevrons make an appearance, but with Nagasaki kits they take on an extra meaning. The V in the club's name has four meanings, all closely connected to Nagasaki's past as a trading post with strong ties to Portugal and the Dutch. V stands for Vitoria (Victory in Portuguese), Vrede (Peace in Dutch), Varen (Voyage in Dutch) and Variedade (Diversity). Sitting prominently on the side of the shirt, the v-shaped chevrons remind Nagasaki fans of the virtues their city represents.​​​​​​​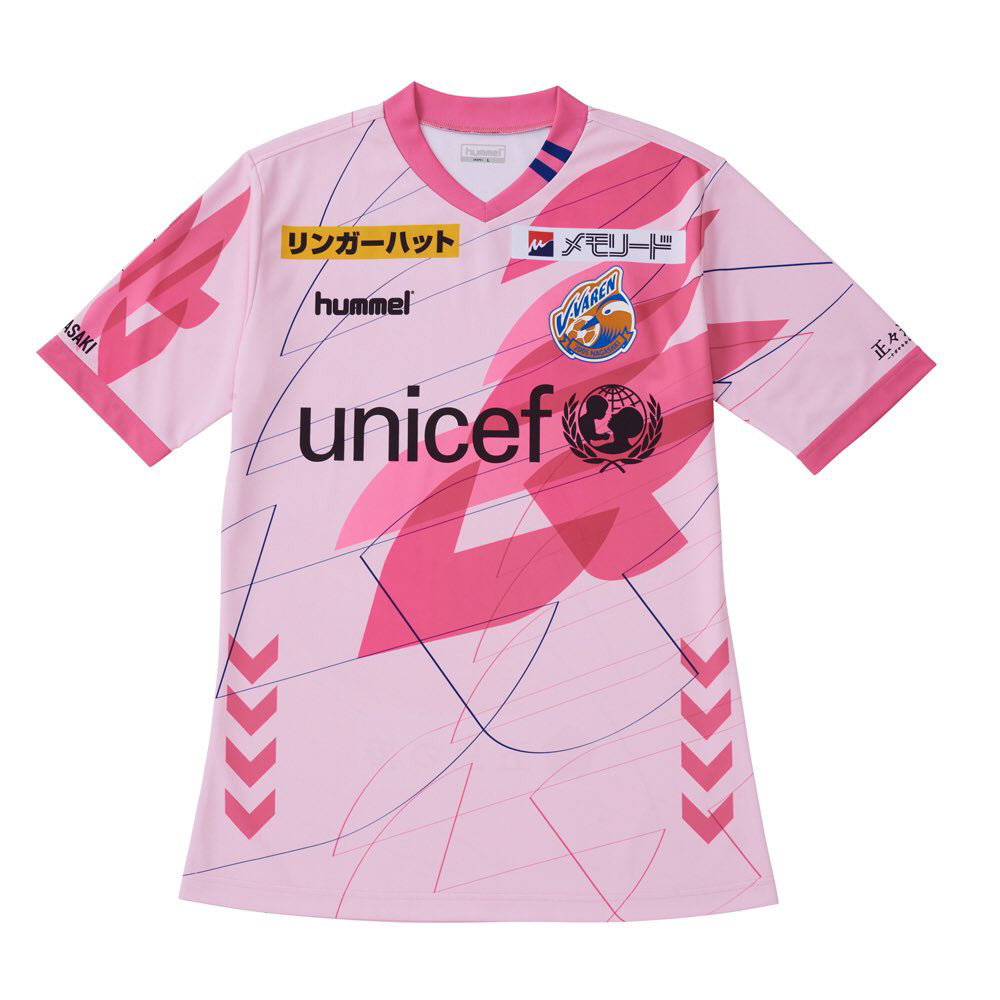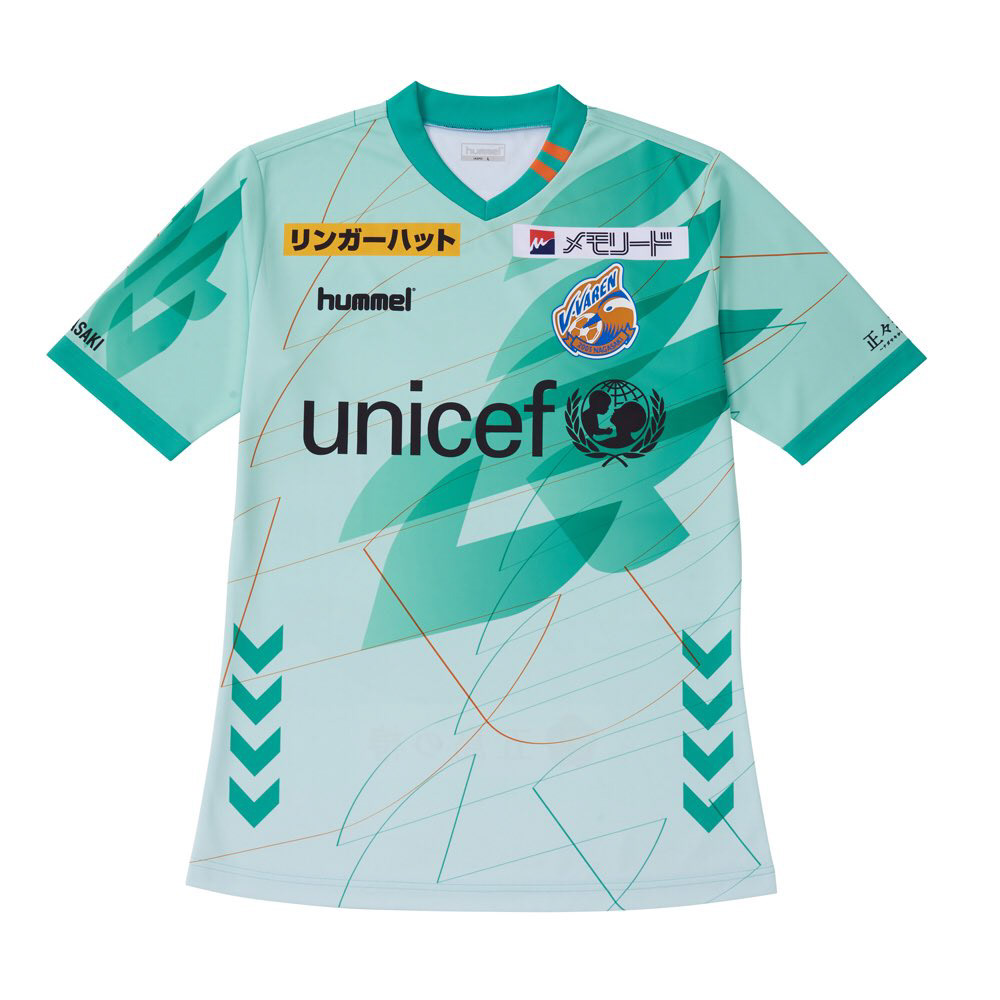 Hummel have just dropped the 2019 instalment of the peace collection, and they're just as beautiful as ever. The home has dark pink abstract cranes sitting on a baby pink background, while the goalkeeper jersey features the same two-tone design but instead using teal and light turquoise. Both feature abstract blue and red lines on the main body, while the UNICEF logo sits prominently in the centre. Both efforts are worthy of their place in a truly unique collection of shirts from Hummel. From the aesthetic to (more importantly) the message of peace that these jerseys carry, everything about the project is beautiful. 
Bravo, Hummel.