I joined the Victoria Park Vixens standing in my bathroom brushing my teeth as I was getting ready for work. I was scrolling through Instagram when a story posted by a girl I had only known vaguely for a few years caught my attention. "Looking for people to join an all-girls football team," it said. I didn't hesitate a second to reply saying I was keen. 
The same morning a WhatsApp group was formed, and we exchanged introductions of ourselves, declared a mutual love for the cult film Bend It Like Beckham and pitched team names. Since we realised we were all based around Victoria Park in East London, we finally settled on calling ourselves the Victoria Park Vixens (now we're just Vixens for short). Within a few days we all met up in the park we had named our team after, and within a week we were registered in a five-side all women's league in Hackney and played our first game. 
I played football throughout my childhood. I wasn't the fastest runner or the best shooter, but I enjoyed being part of a team and playing together. I liked the rituals of it; coming home from school, getting changed into the kit and the sweaty shin pads and cycling off to practice. As I got older, there was an added pressure to the game. The coaches started shouting louder and more angrily at us when we played, and it was clear that we weren't kids playing for fun anymore. We had to care about the leaderboards and some girls on the team were even scouted for better teams. We had hit that point where you either levelled up or quit. And as I wasn't good enough to catch any scout's attention, I had to go for the latter. That was ten years ago, so when the opportunity to play again came up, I was not gonna let it pass me by.
Joining the Vixens is one of the best decisions I've ever made (alongside following my gut and moving to London from Stockholm and swearing on never to cut a fringe again). The people I've met, the friends I've made and the amazing opportunities we as a team have been given are all beyond what I could ever have imagined when sliding into my friend's DM's that morning before work. Shortly after we started, our captain reached out to Nike enquiring about sponsorship. With them being a prominent sponsor of women's football (especially within the grassroots scene) took us in with open arms and have since provided us with kits, coached training sessions and tickets to see England play their first match in this summer's World Cup in France (I'm still in shock over this). 
Thanks to the World Cup, there has been a noticeable shift in the view of women's football this year. The record-breaking numbers showed once and for all that (shocker!) there is an interest in women's football. The match between Brazil and France drew close to 59 million people watching worldwide, making it the most-watched women's football match in history. With brands like Nike showing their support for both professional teams as well as those on the grassroots level, us as players can feel like we are being taken more seriously. It's no coincidence that the increased media coverage and brand sponsorships of women's football has influenced a rise in the grassroots scene. When you see yourself being represented and respected, it's inspiring and motivating to be involved.
The increased media coverage has also created an awareness that there is a grassroots community for women to join. Many of the girls in the team had been playing with boys as they didn't know there were women's team they could join. I had no idea that this community existed before joining the Vixens. But what a community it is! It is a community full of passionate people running Instagram accounts celebrating the best of women's football, organising friendly 11-side matches and having each others' backs when angry men try to shut us out of the football scene.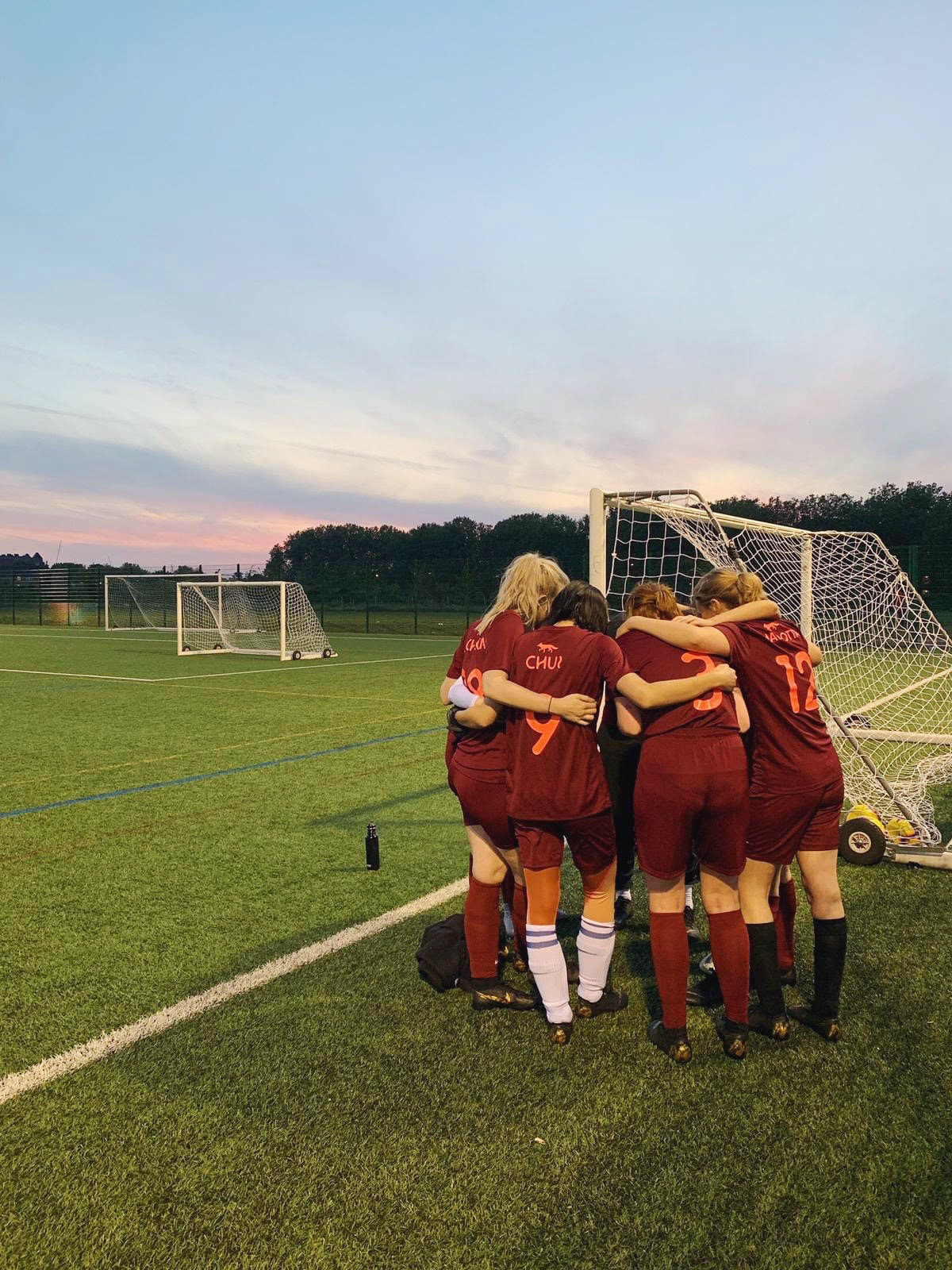 All it took was an Instagram story, and a whole new team was formed. A team consisting of likeminded young women where we care about football just as much we care about supporting each other. And it's a team I now can't imagine my life without.