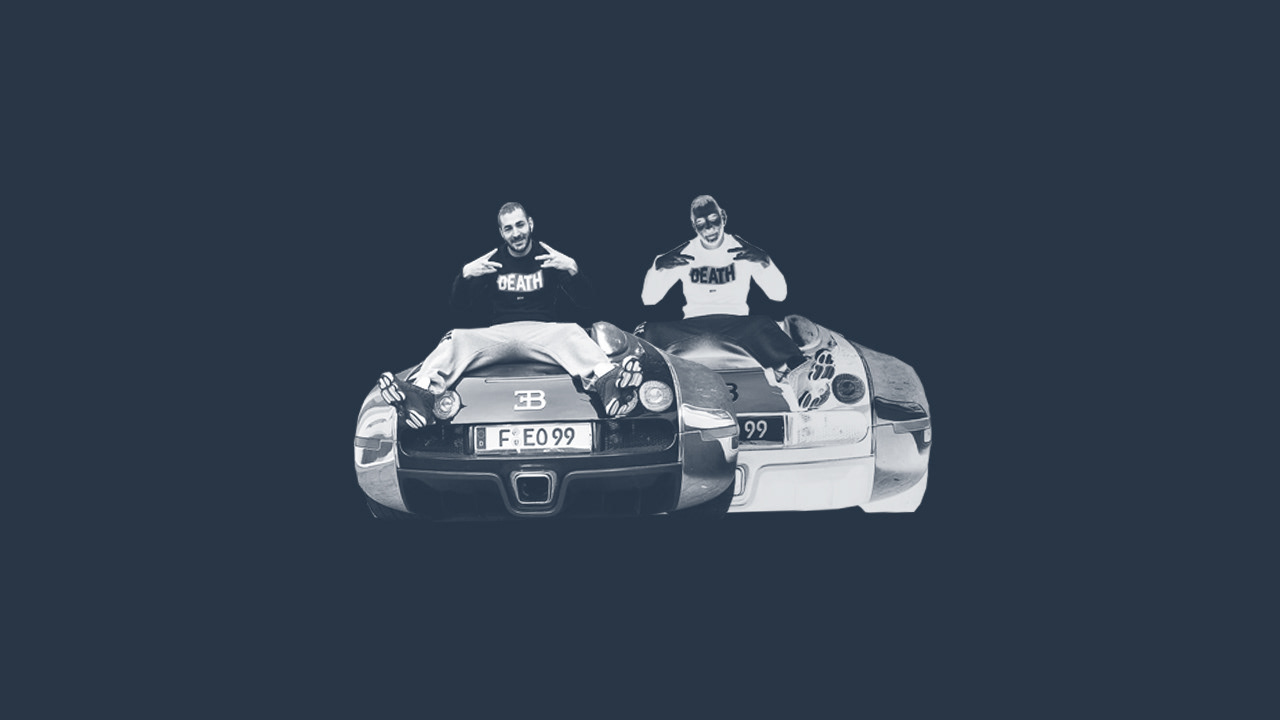 You've seen them, I've seen them. We all have. You know the videos I'm on about. The ones of Karim Benzema, on his holidays-come rap videos, hopping from Bugatti to Lamborghini, Mercedes to Ferrari, flashing his Rolex right at you as he does it. They are outrageous. 40 seconds of pure, unadulterated, stone-cold flexing. And I, for one, absolutely love it.
I'm a big fan of Benzema. I like what he does on the pitch, a lot. Thanks to the all-engrossing shadow of a certain Cristiano Ronaldo (and and scandal involving international teammate Franc Ribery), Benz has ended up somewhat unappreciated by the footballing world. That makes me sad. So in order to make up for what those don't see on the pitch, he makes sure he rubs himself, and all the cash he's gratefully received from the limitless pockets of Florentino Perez, all in your face on social media instead. 
But it's not 'J-Lingz'-esque, tacky, or cringeworthy. The content is masterfully produced, no doubt by a dedicated team that must follow Karim absolutely everywhere. They do, genuinely, look like they could be straight out of Drake's next music video. Louis Vuitton bags, Burberry tees, Gucci jackets, Richard Mille watches, draped over an iced-out Benzema, who is usually filmed walking - with an unrivalled swagger, obviously - around the streets of some faraway city, lay on a beach, or sat in the garden of one of his many, many houses. 
He is, in my eyes, the undisputed heavyweight of footballers on social media. Because, everything aside, it gives you an insight into the second best thing about being a footballer of that esteem - the money. What is the point in footballers pretending as if they don't have enough cash to flaunt like that? What is the taboo? When you can deliver like Karim can, on that stage, on such a regular basis, then you deserve a lavish life, and the right to be flashy with it, too. 
Benzema is a big fan of rap music - especially Tupac. 'Pac's work is often the soundtrack to Karim's Instagram posts. He's always giving shoutouts to up and coming French artists, too. I would actually argue that if Benz hadn't made it as a footballer, he'd probably be one of those very artists, but perhaps that is where the lines are blurred nowadays. Such is the impact of music on football, especially rap, that footballers - like Benzema - are actually wanting to live the life of a rapper (minus the drugs and parties you'd hope). Take the majority of content from Karim's Instagram, and you'd be forgiven for forgetting that he does also play football for Real Madrid in his spare time.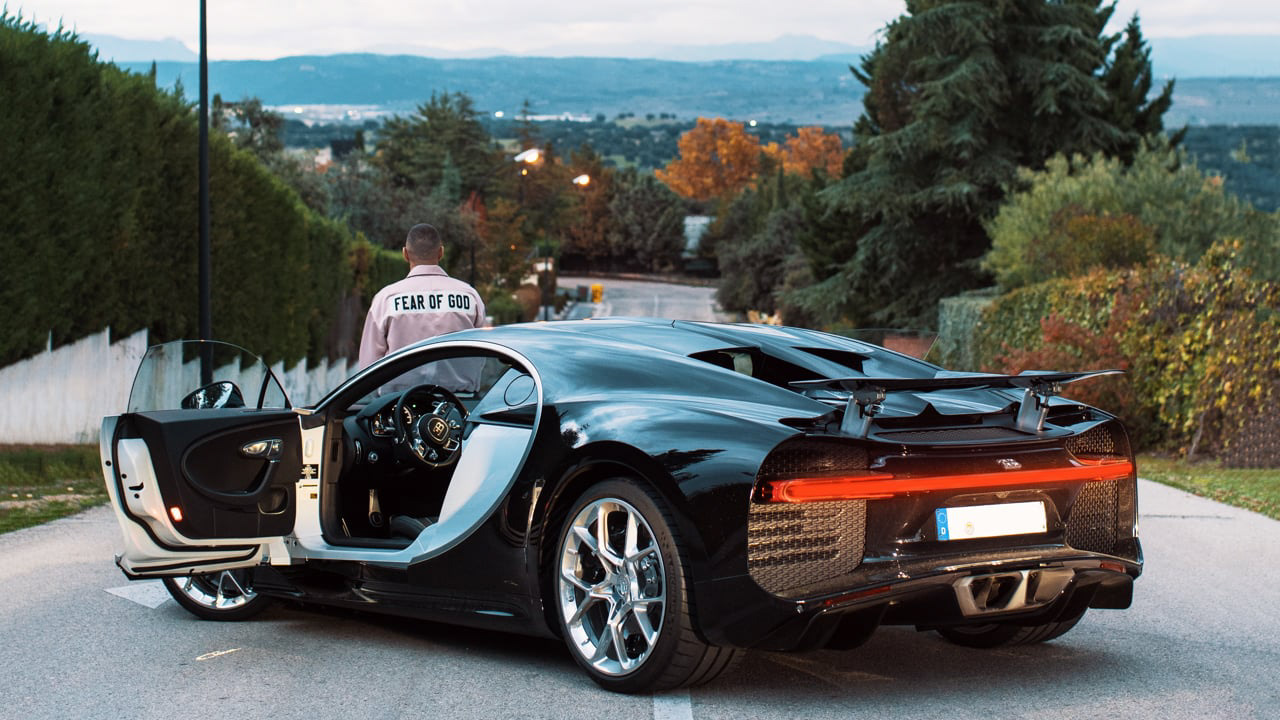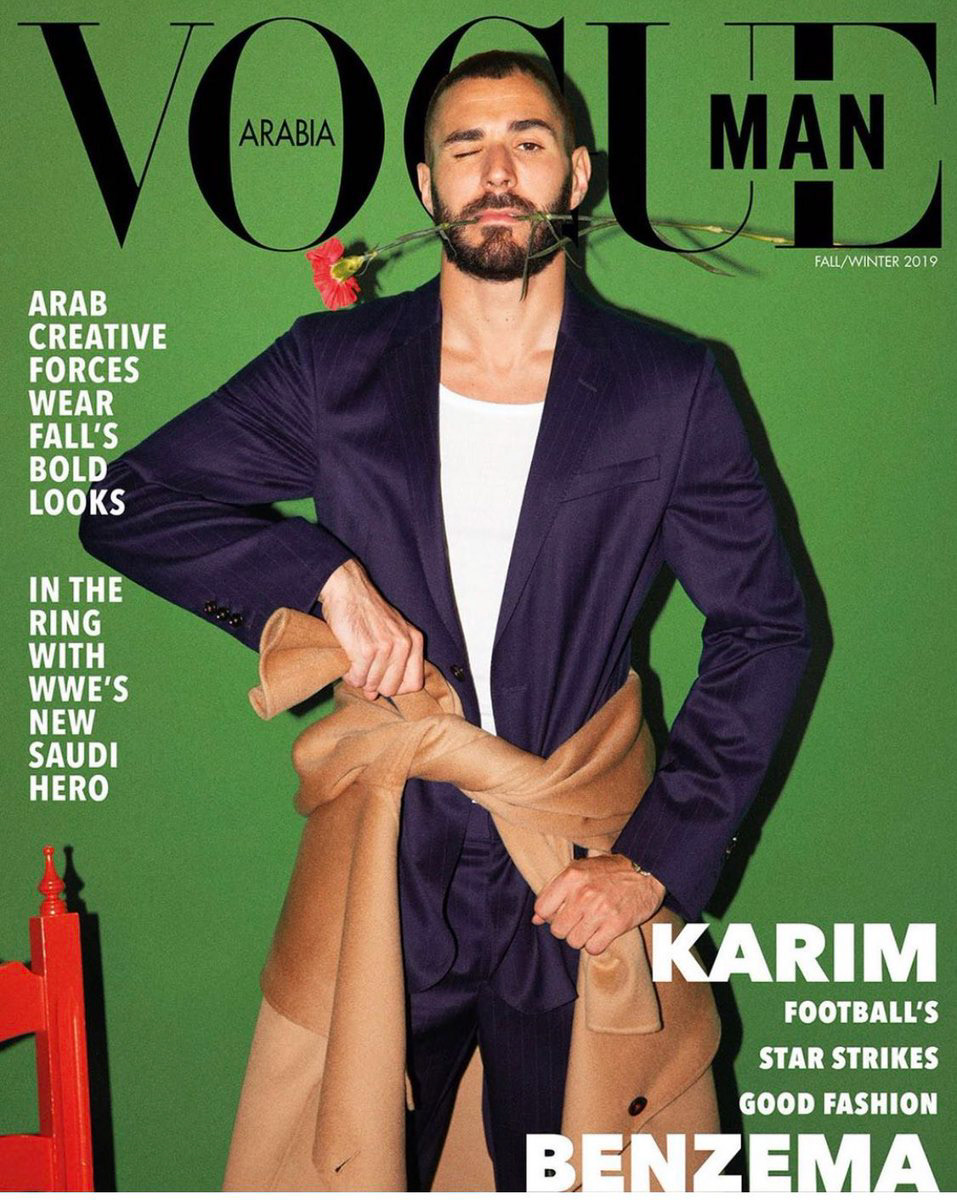 From covers of Vogue, to coolin' with Neymar, Kevin Durant, Drake or 2 Chainz, Karim Benzema's Instagram is a true insight into the crazy, crazy world of an elite footballer. In a life that is in many ways restricted, I think it is important that footballers maintain an identity, that they can be themselves, without fear of being criticised. I suppose that in this world, perhaps it takes that amount of money to express yourself truly too, to be who you want to be in your mind's eye, and that is exactly where Benz is at right now. He's living out not just one, but two of his dreams. 
He's a top-level footballer and a rapper behind the scenes. And I'm all here for it. You do you, Benz, and keep doing it good, too.