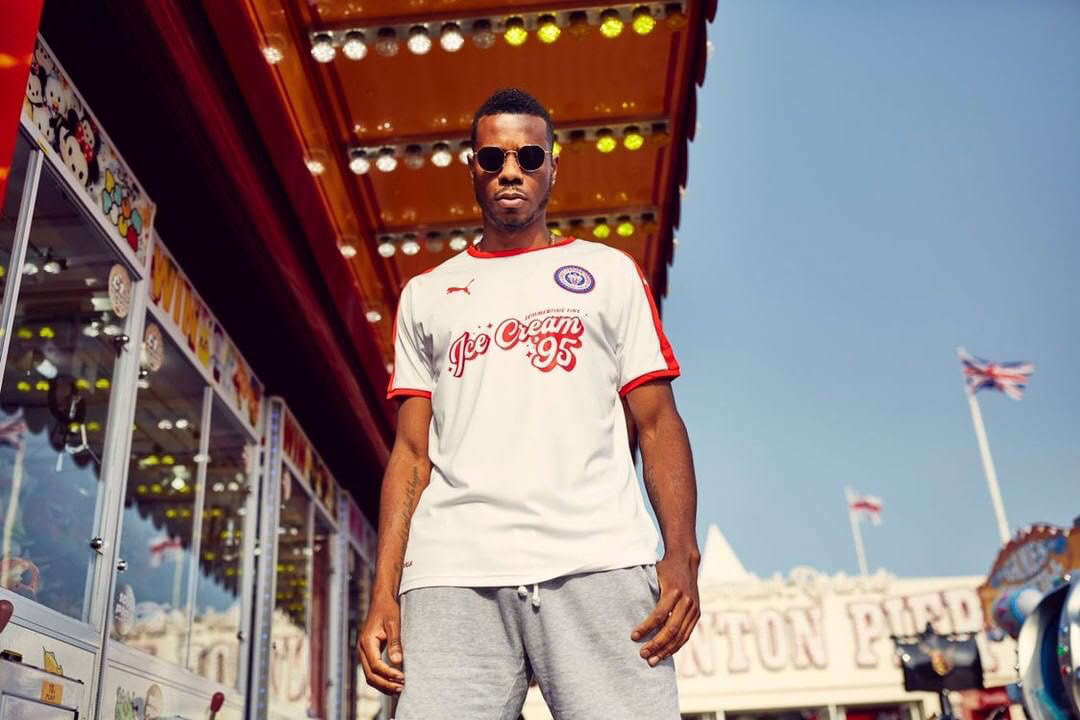 Killa Villa have dropped some more heat for us all to feast on and the irony is that the collection is absolutely fire yet it's the 'Ice Cream' collection. 
The collection consists of 3 main shirts, with a custom crest and Ice Cream '95 sponsor on each. One in white/red, one in white/purple and one in blue/white. All of them have been made on PUMA shirts as well. 
Alongside this, they have dropped a selection of t-shirts. hats and even a Chef's apron. They're certainly cooking up some heat with this one. 
The whole release is great. Some sick shirts with brilliant visuals to go with it that really add to the whole vibe of the release.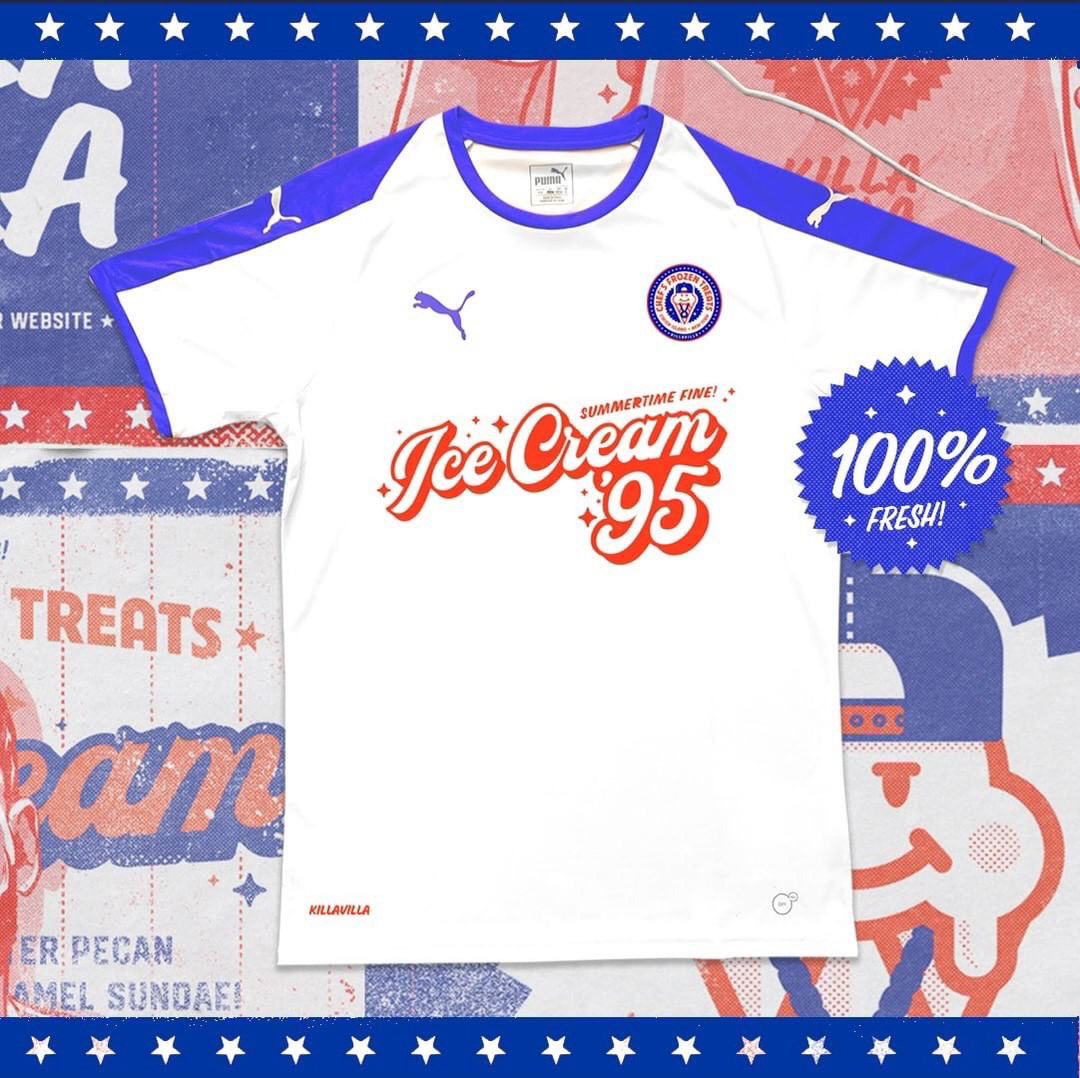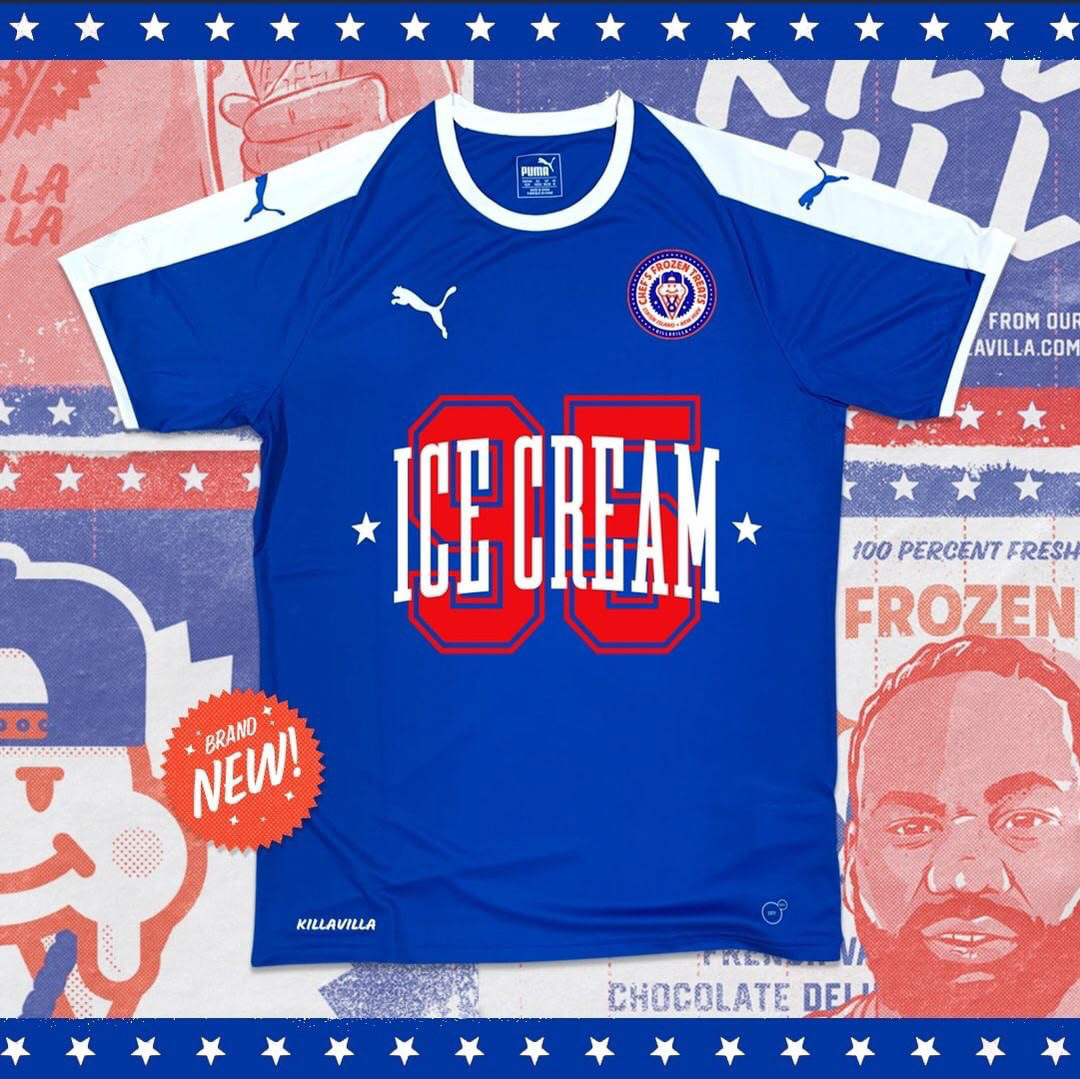 This release is really good. As normal from Killa Villa, it's a release they've got spot on. Check out the brand, show them some love and cop the new gear. 
https://www.fckillavilla.com/shop