With every major real-life football league suspended indefinitely, an imaginary league has grabbed the spotlight. Brought to us jointly by quarantine-induced restlessness and the ceaselessly inventive mind of founder Robby Smukler, Icarus FC's fictional Mesopotamian Premier League is as real as any other right now, and its kits are nearly as exciting as actual football.
You may remember Icarus from such classics as the Ottoman Empire kit or the Chernobyl jersey, or perhaps the growing list of real-life teams they've outfitted with some of the freshest looks around. Smukler built his company's reputation on bold, whimsical designs, starting with made-up teams for real-life locales and eventually maturing into an actual producer of uniforms. It's only natural that, as the pandemic spread and business slowed, he would dream up a small leagues worth of new designs, steeped in ancient imagery and historical references both obvious and oblique.
"As I've come more into my own, design-wise, I've started to see what my design style is," Smukler said. "And I think it fits really well with that Mesopotamia, ancient Egypt style. I like making logos that are somewhat simple, but also have a retro-futuristic look."
The Cradle of Civilization is, of course, the jumping-off point, but Smukler pulls from an impressive array of source materials. The logos for Assur AFC, Lions of Babylon, and Hanging Gardens FC, feel distinctly Art Deco, as does the fan-shape pattern which, blown up, looks like fish scales on the Nineveh SC kit. The jumping fish on Nineveh's crest comes from a German town's coat of arms – "If you just go through coats of arms in Germany and Poland, you're gonna find some really wild stuff." – while Gilgamesh FC's stripes and the intricate collar on Babylon Akkadi's shirt reference European kits from the early 90s, a frequent touchstone for Icarus. Hanging Gardens' color scheme is basically that of the original Charlotte Hornets.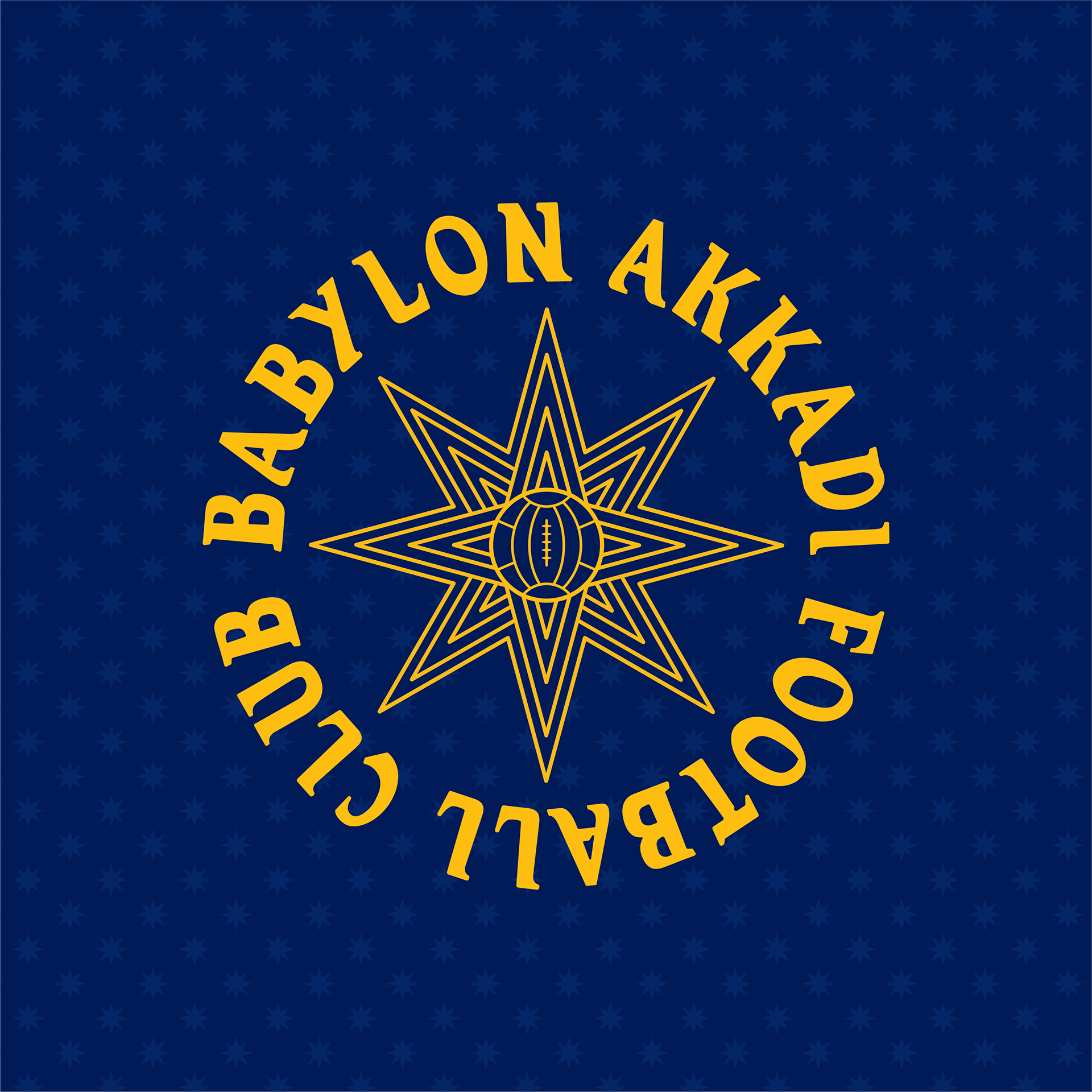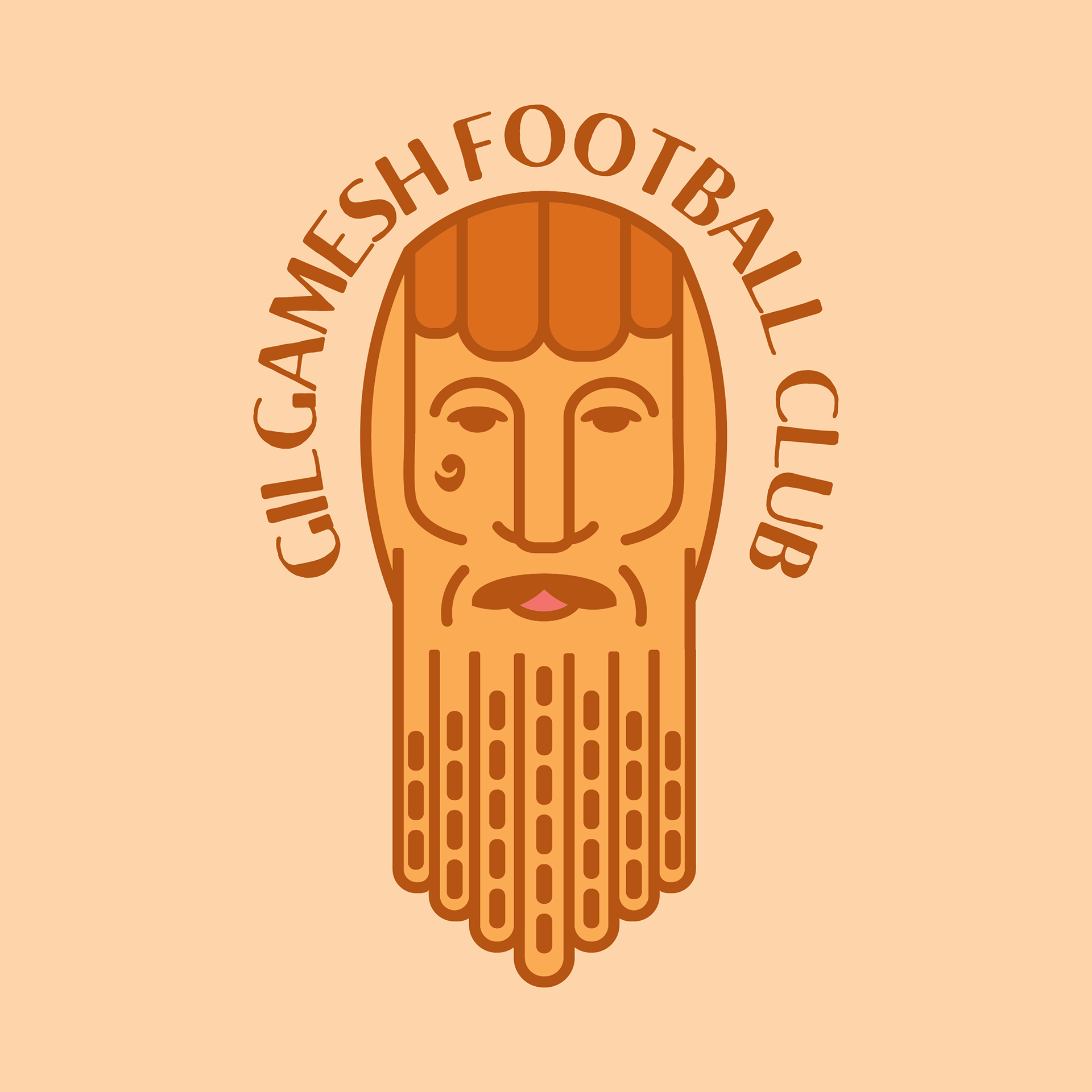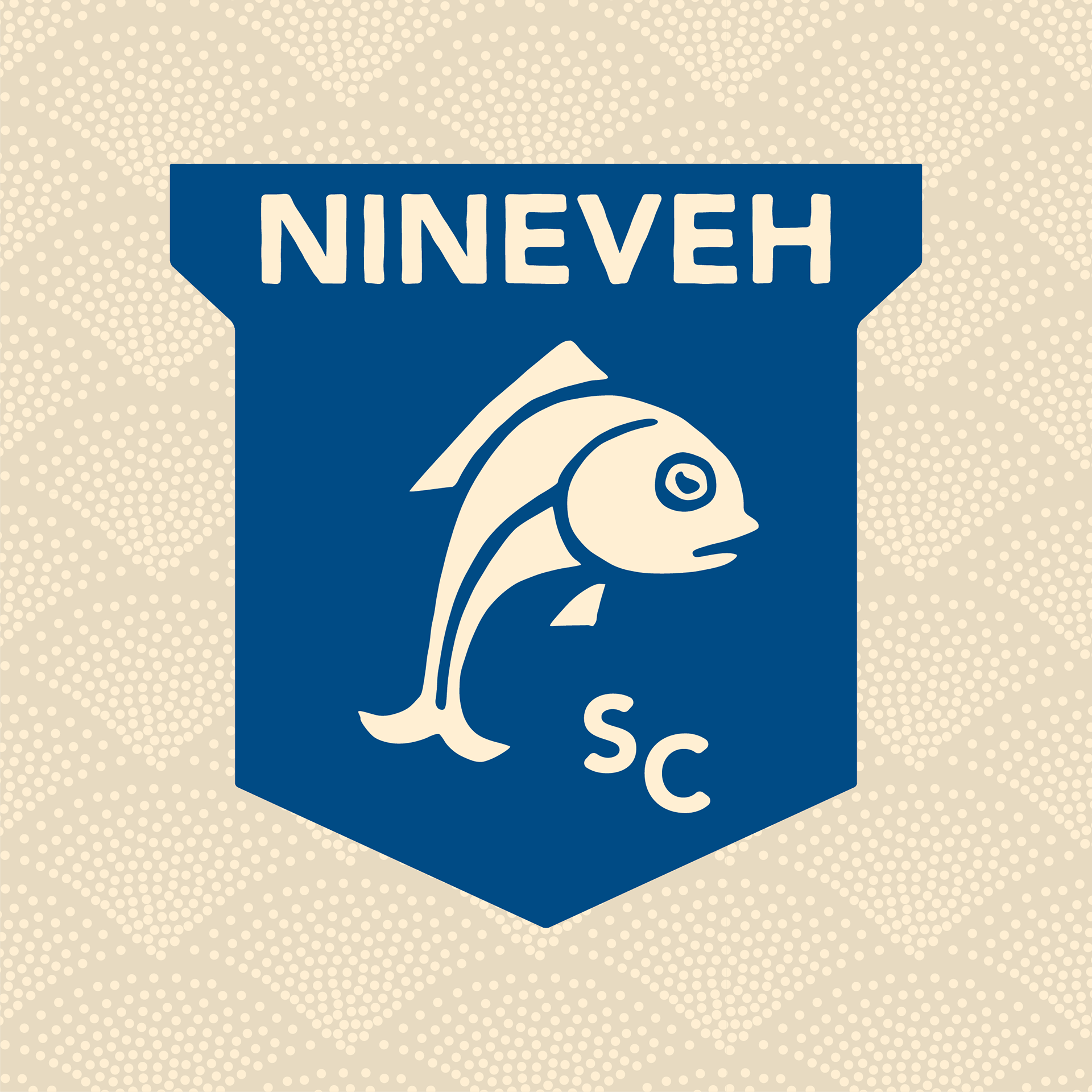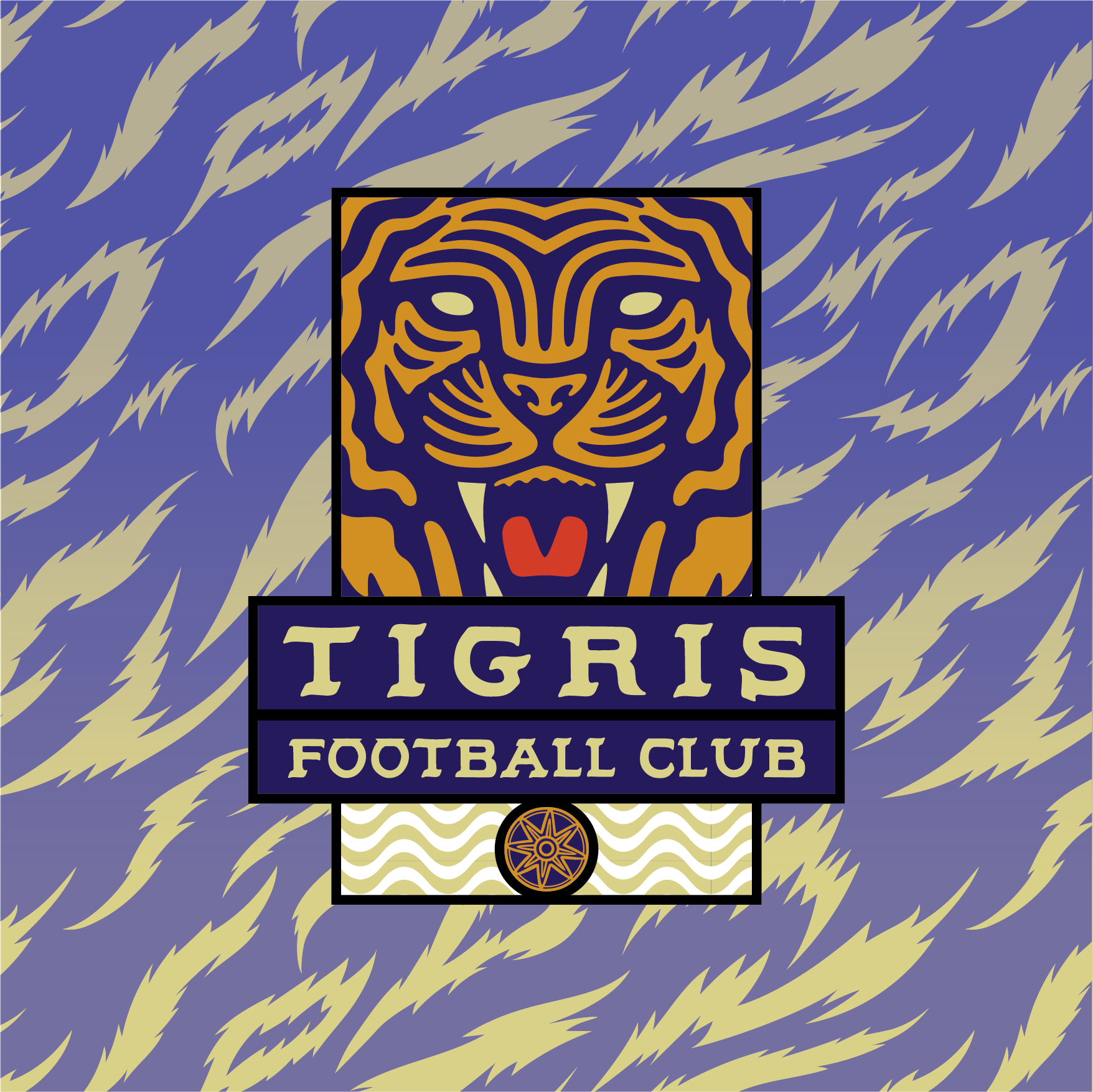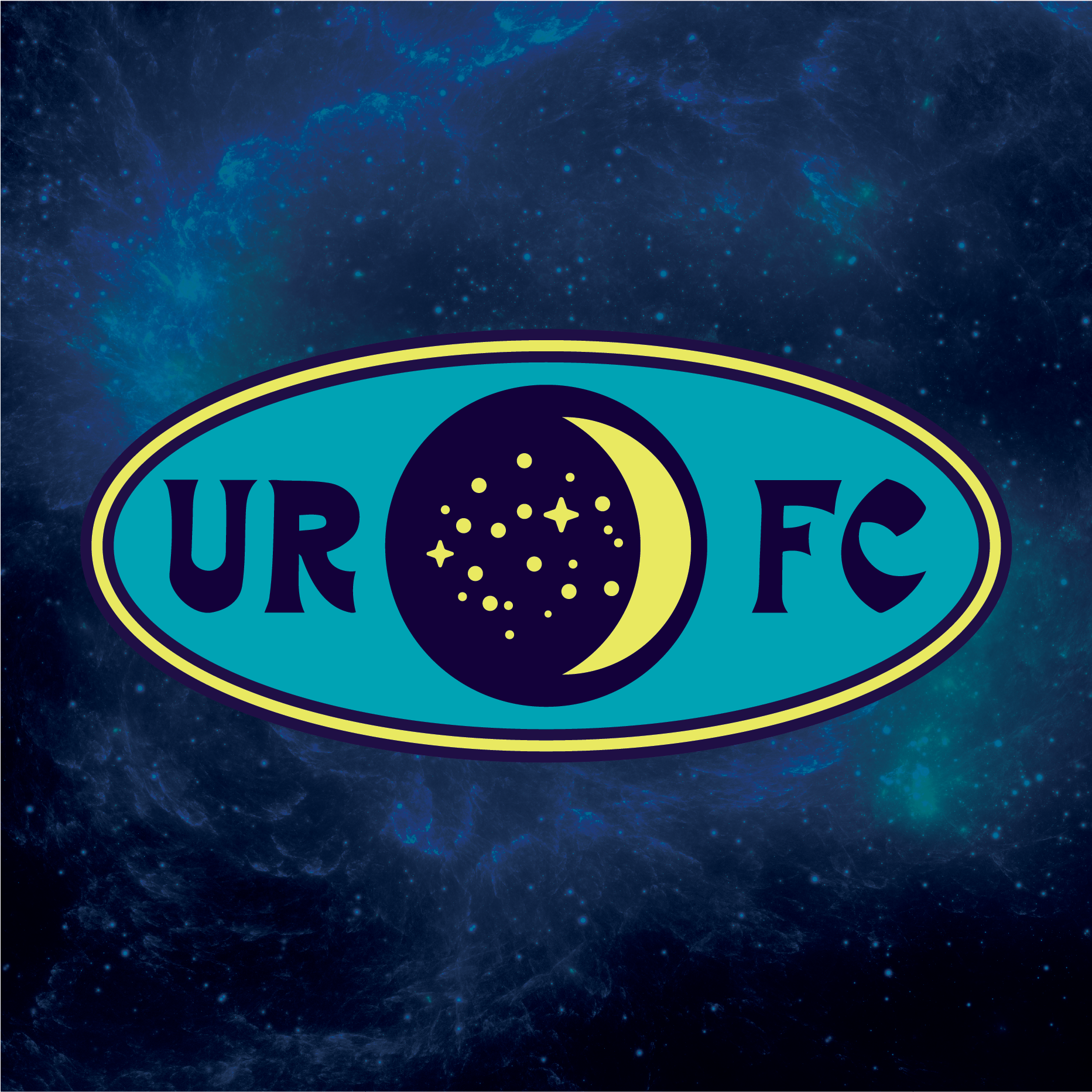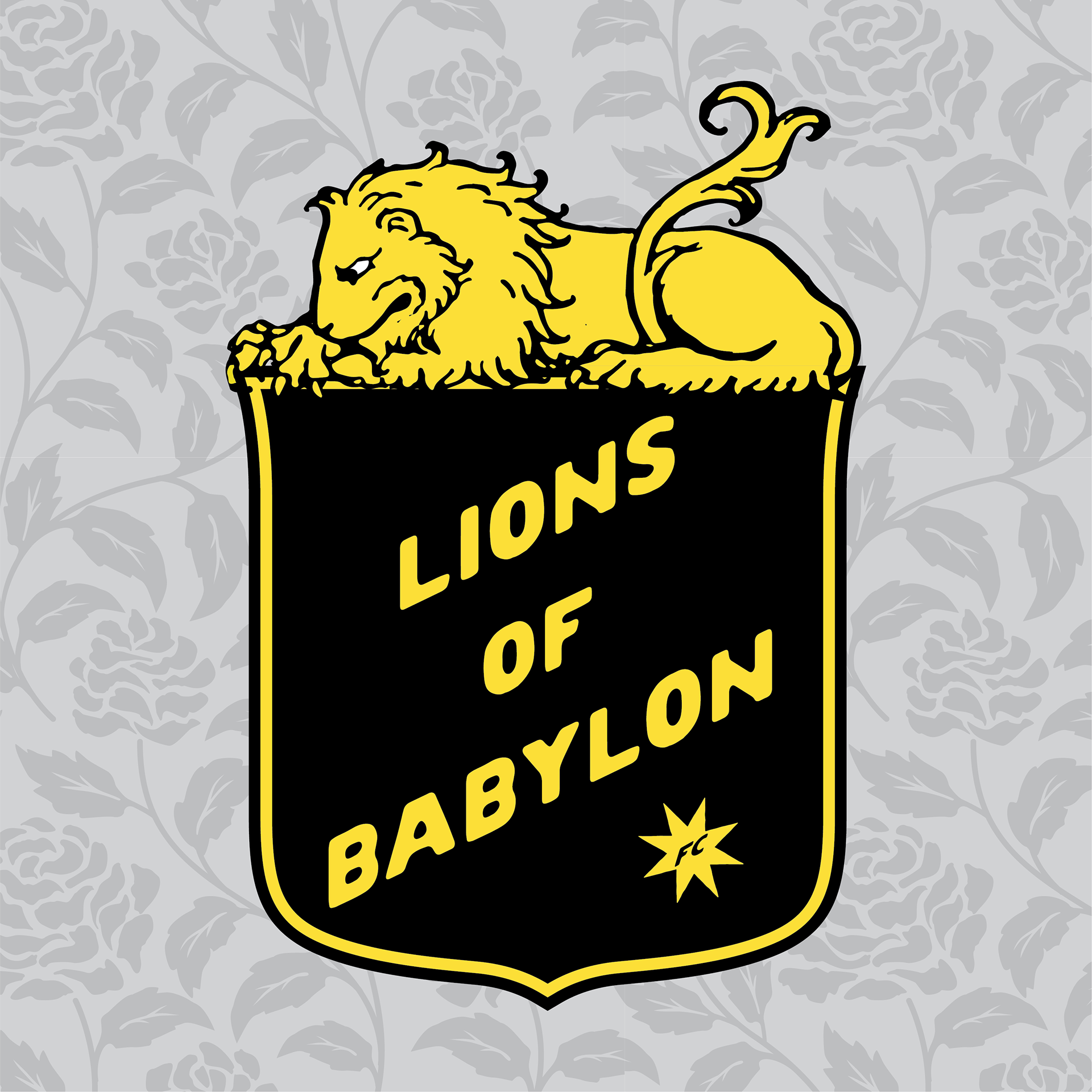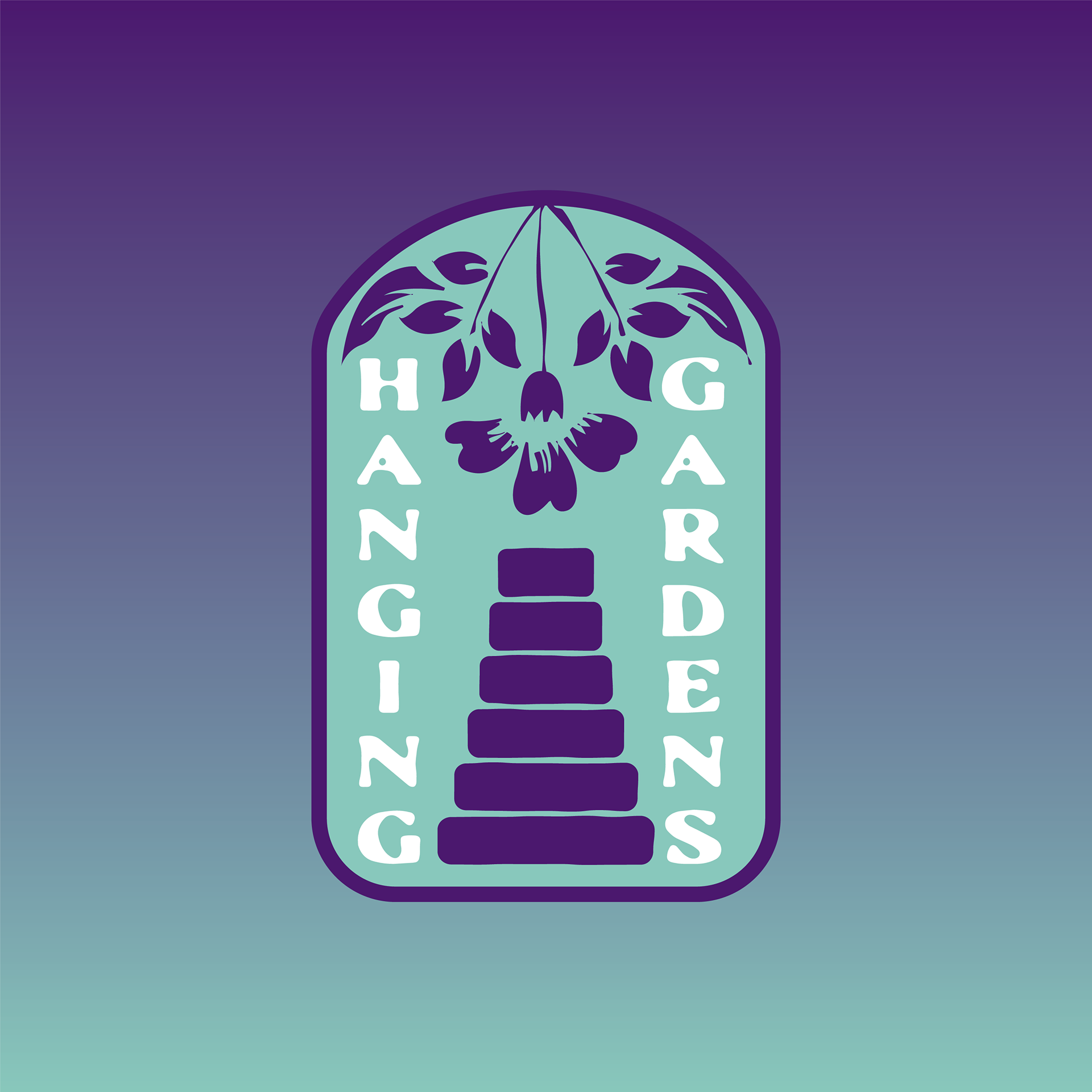 Some references are even more obscure. Assur AFC's winglike sleeves and the lunar-cycle pattern on Ur FC's are nods to those city's patron deities. The Akkadi kit takes cues from the Ishtar Gate. I got the joke about the law firm of "Hamurabi & Associates" being a kit sponsor, but the one on the Nineveh shirt went miles over my head.
"The sponsor is Ninkasi, which would've been the goddess of brewing. So, a beer sponsor," Smukler informs me. "I'm not sure if anyone's going to get that."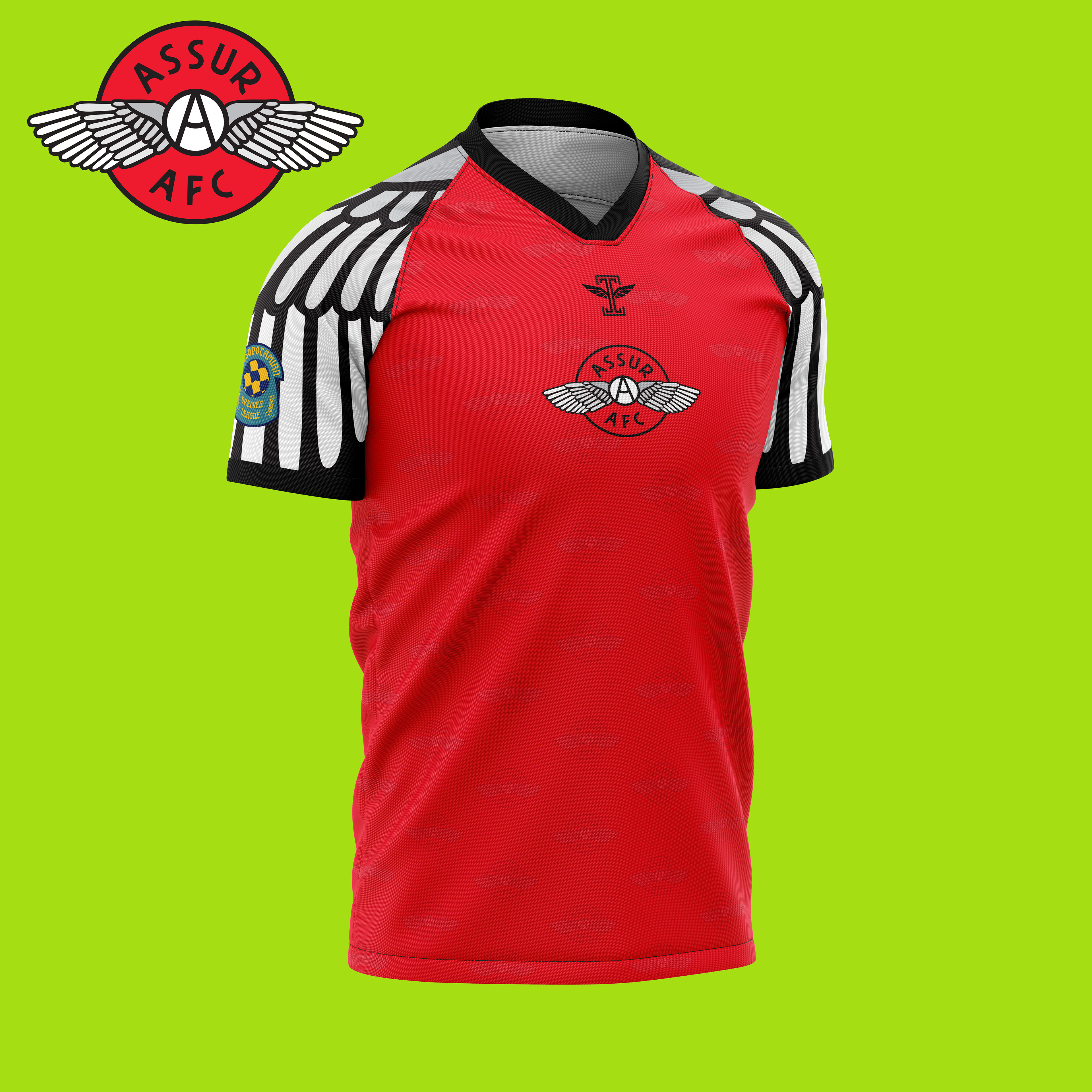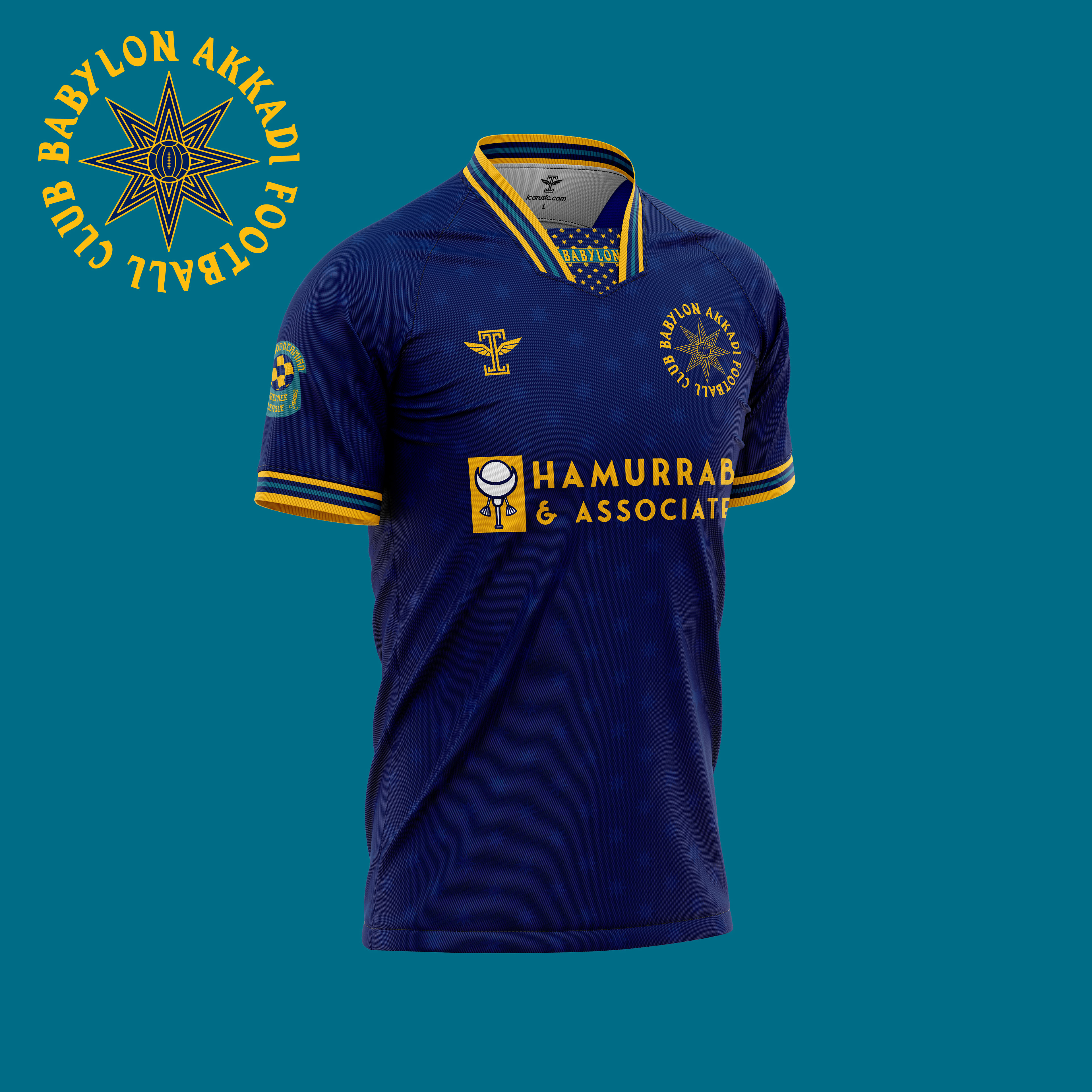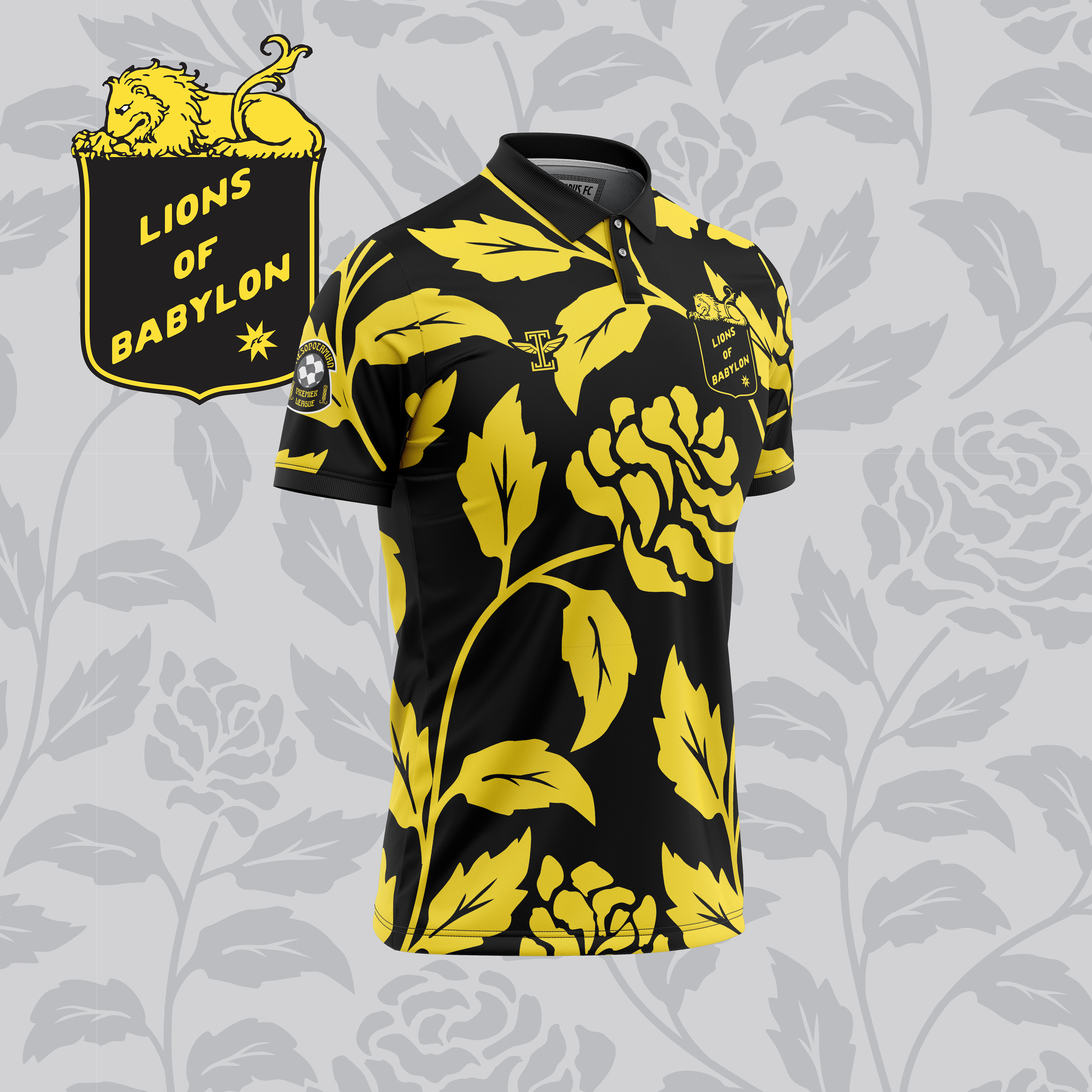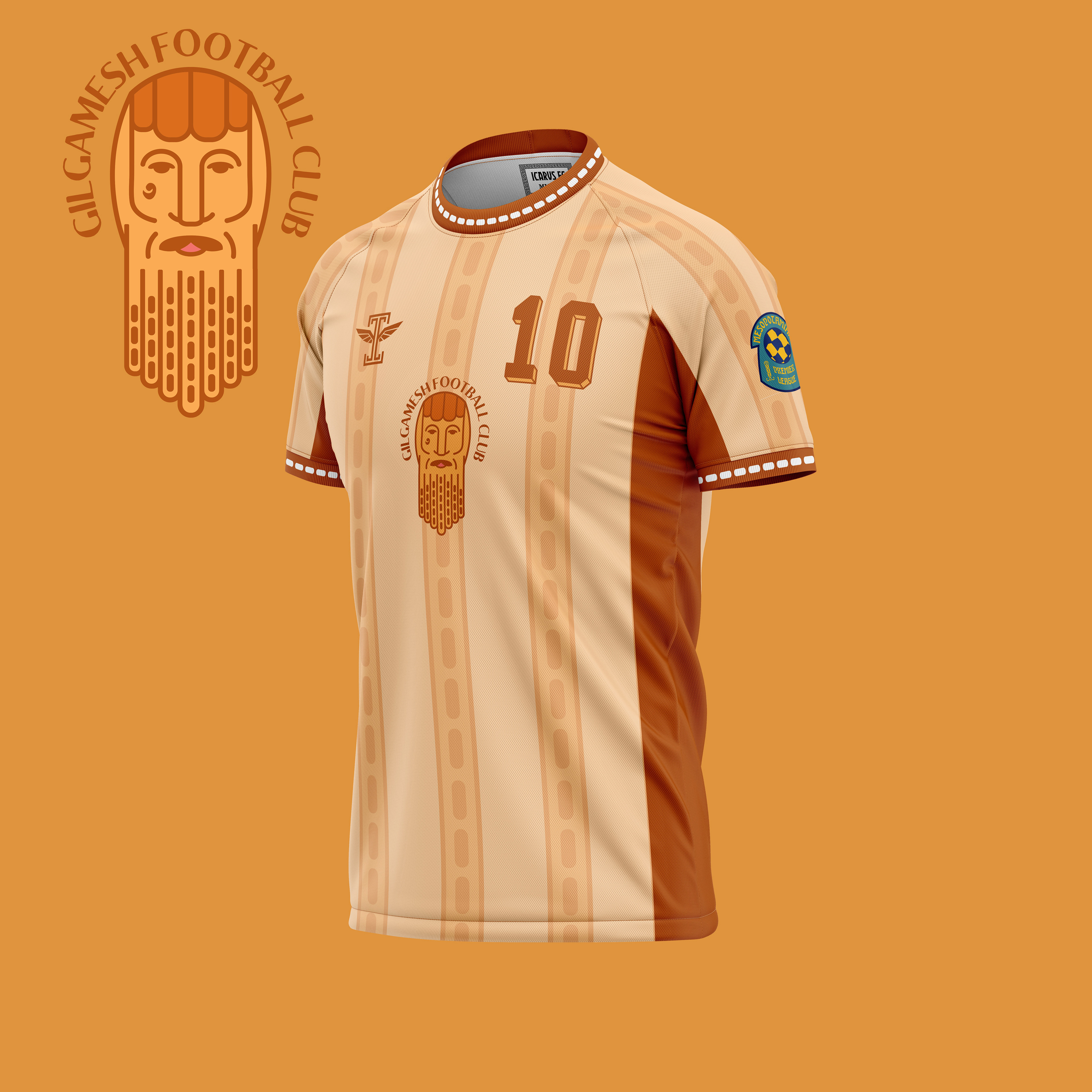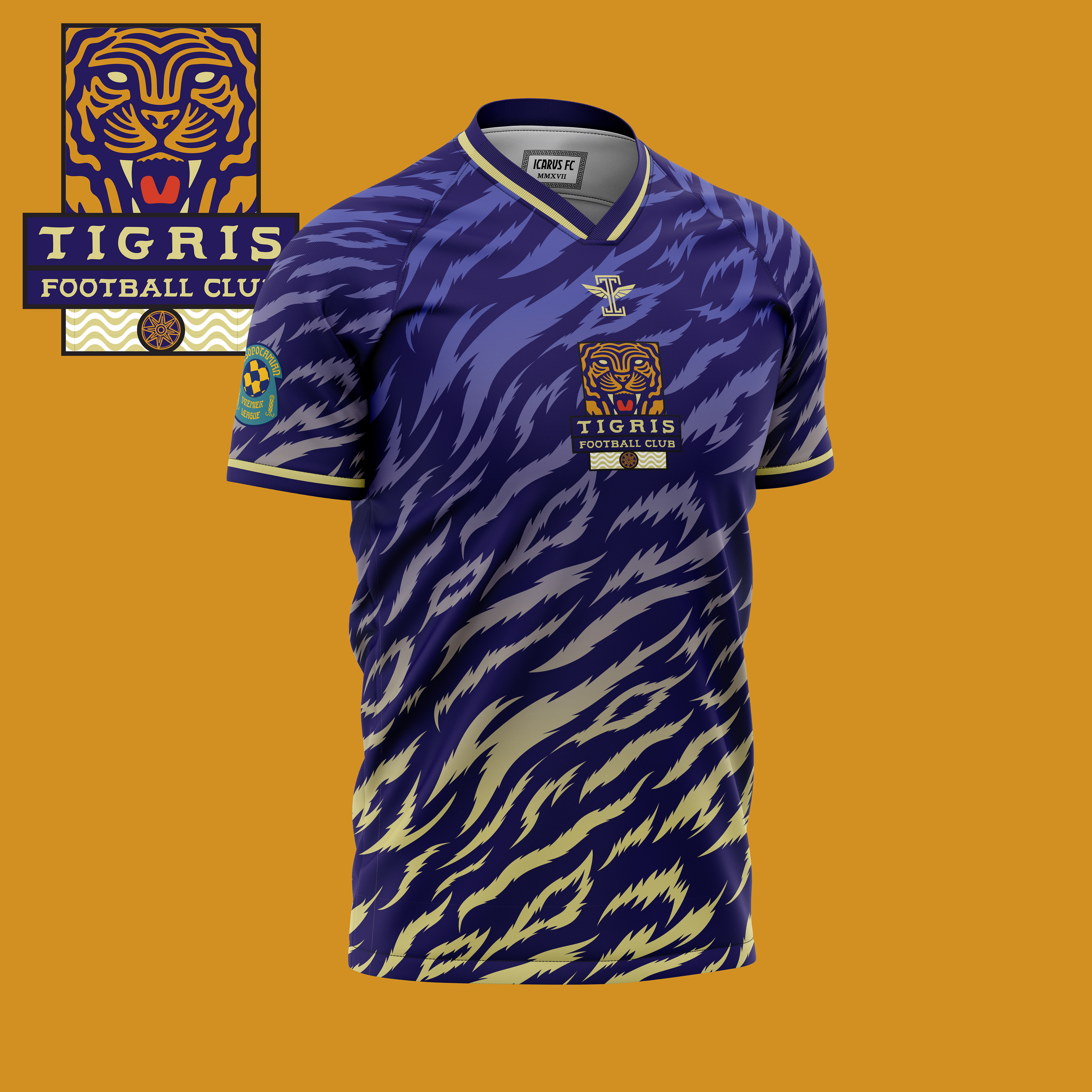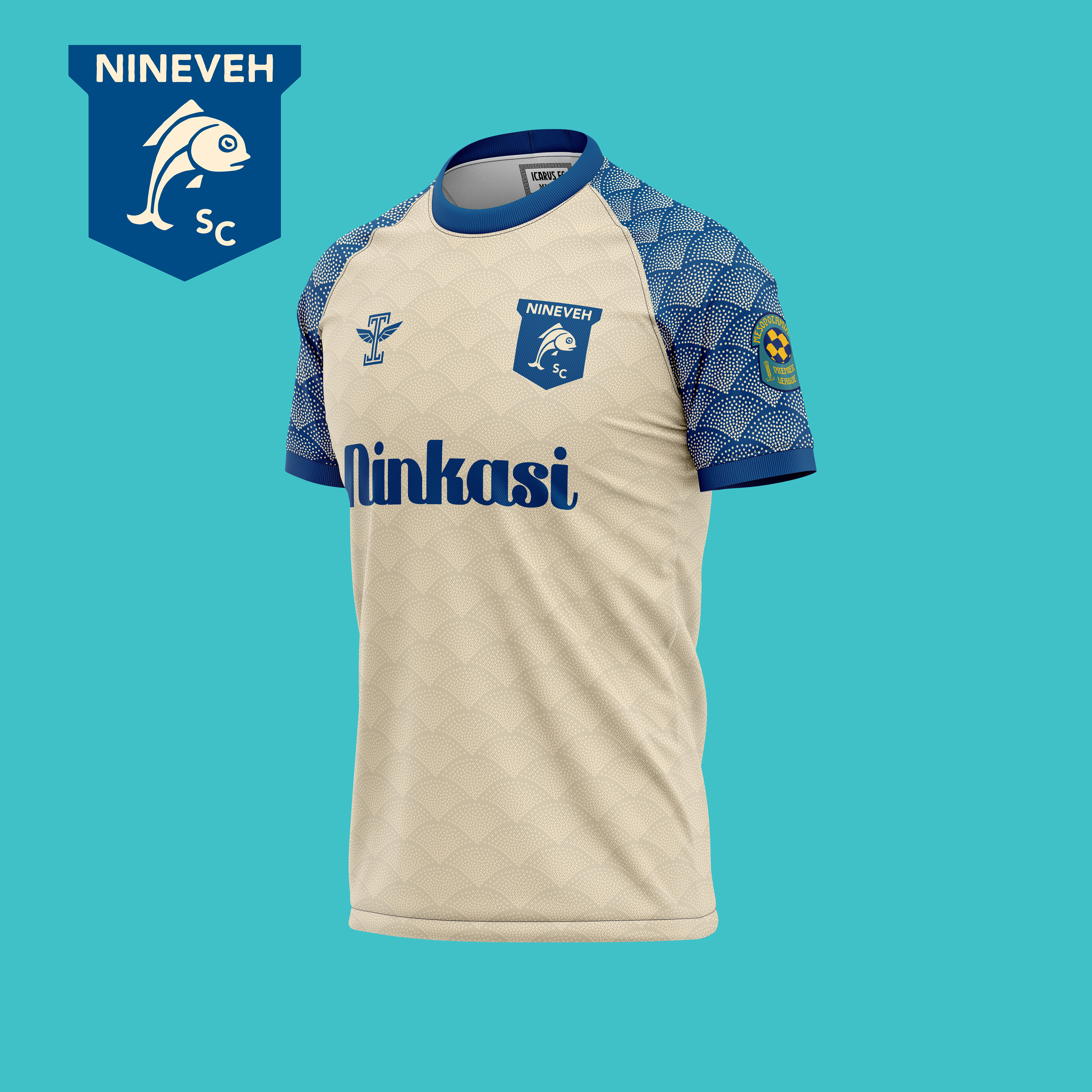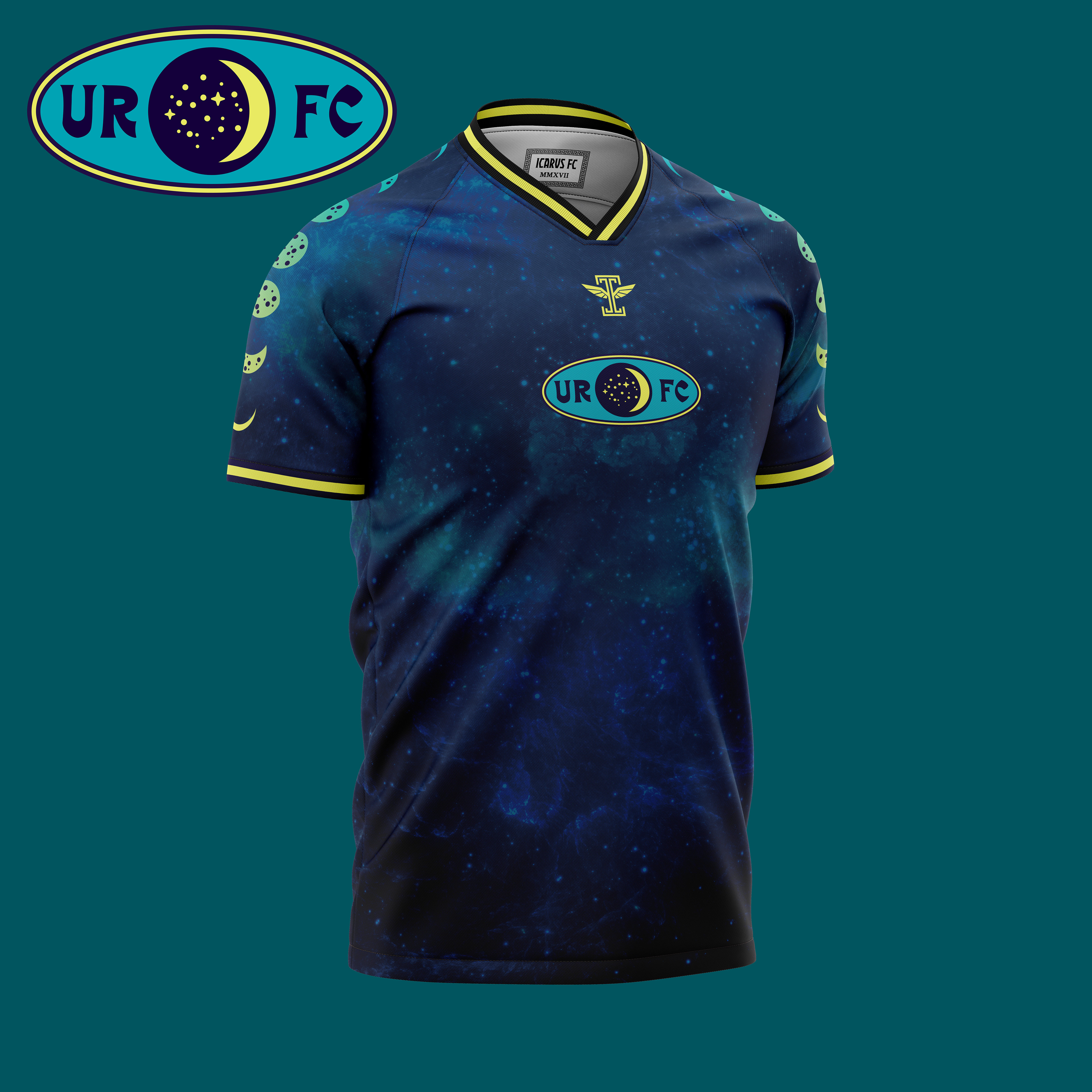 While you might need a degree in Near Eastern history to appreciate every detail, a much broader audience has already responded with enthusiasm to the Mesopotamian Premier League. Twitter has been abuzz with praise for the MPL's kits, and Smukler says both individual customers and teams have taken great interest. Two designs in particular appear to have turned heads: floral Lions of Babylon shirt and Tigris FC's purple-and-yellow tiger print.
"I wanted to make it super 1920s, 1930s Art Deco vibes," Smukler says of the Lions kit. "That's really the only place where you see floral-esque patterns in a gold and black scheme. I know it doesn't really relate too much to the logo, but I just really like the idea of having a huge floral print … From an artistic standpoint, this just looked right to me."
I asked Smukler if he agreed with me that floral-print kits were due for a breakthrough, and he answered correctly: "I think that's going to be a thing. And it should be a thing. Floral print's awesome." 
He's also bullish on tiger-print. "I've had this design for a tiger-based team, I just changed up the colors," he said. "I've been wanting to make a tiger-themed jersey for a while. It's sort of coming back, as you see with Nike in South Korea."​​​​​​​

Icarus is one of the drivers of a revolution in lower-league kit design, and the MPL collection continues to push the envelope. In addition to the boldest patterns in the collection, Smukler says, clients have shown great interest in the Babylon Akkadi collar, signalling that teams will still turn to him for innovative gear when matches finally resume. This collection alone won't make up for the lost profits of an abbreviated summer season, but it has already helped boost Icarus' profile in the industry.
"From a marketing perspective and a branding perspective, this fits with our ideology, and what a finished product, in our eyes, would look like," he says. "The truth is, this is what I would be doing anyways. It's a helpful design exercise, and also just what I love to do. Going back to when I was a kid, this is the kind of stuff I was doing, now I just have Adobe Illustrator and Photoshop. And an audience."