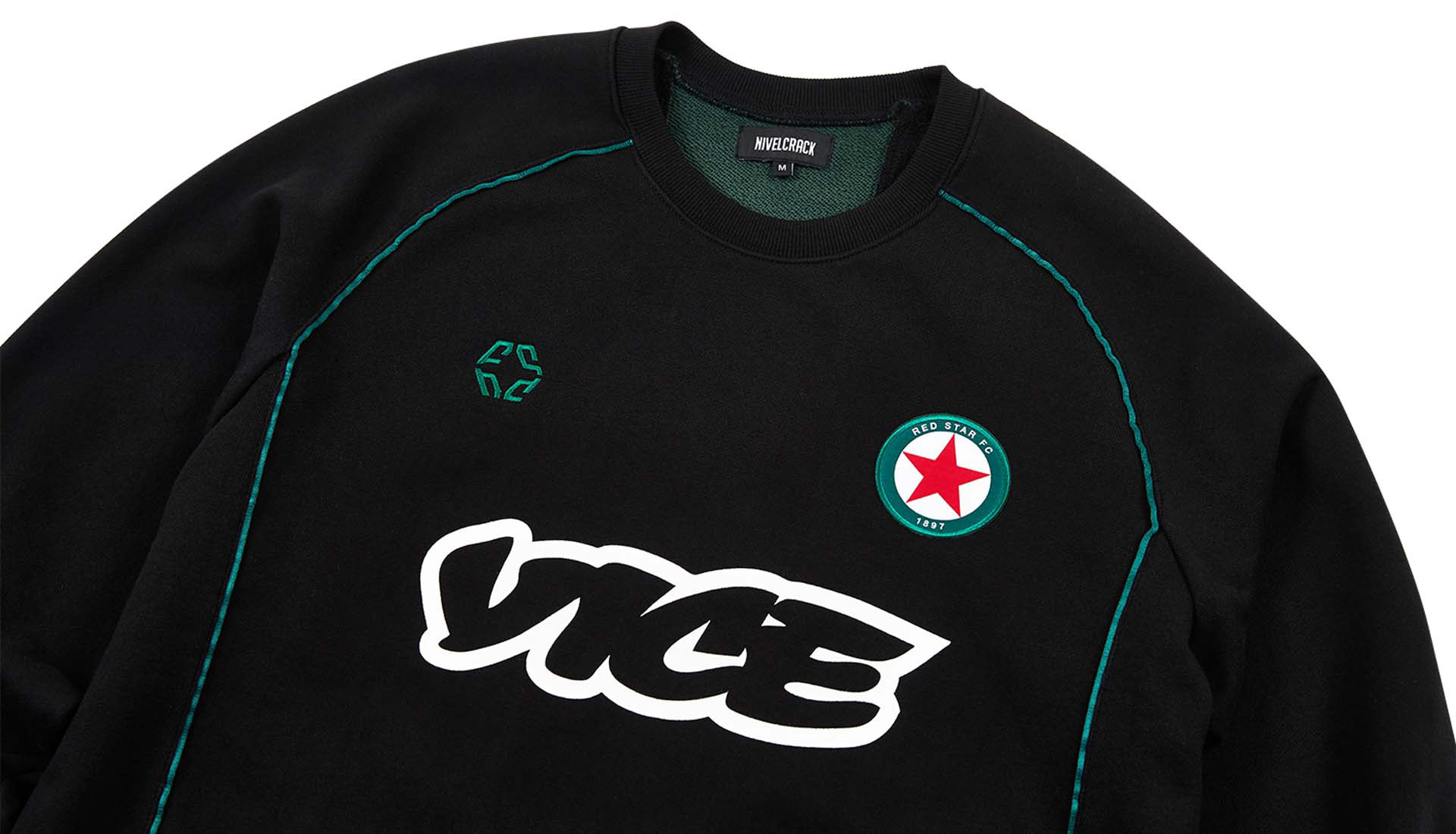 Global football culture crosses wire as a fashion brand from Seoul collaborate with a club from Paris. This is streetwear kings Nivelcrack and Red Star FC. 
Most of everyone's focus on football in Paris is on PSG and you can see why. On the surface of the game, they're the attractive bunch. The showstoppers. But if you delve deeper into the roots and the culture of the Parisian game? There sits Red Star FC. And there isn't many other brands that would go hand in hand with this club like Nivelcrack do. 
Red Star consistently carve creativity and their own path boasting a culture surrounding the club that not many others have. And Nivelcrack are constantly excelling in the streetwear scene, combining the fashion world with football to produce some obscenely good shit. 
And due to this, you can see why these two have come together. Nivelcrack have put their own spin on the Red Star FC aesthetic with a sick jumper boasting both logos and Red Star's really cool sponsor: Vice. 

Alongside this really cool jumper, Nivelcrack drop some classic logo garments. A long sleeve t-shirt, shorts, blackout jumper and more Red Star merch. The overall release is beautiful and Nivelcrack kill it yet again, as usual.