The terrace-wear brand that's fighting everything from stereotypes and homelessness. Introducing - Stilettos and Shinpads.
Founded by Mother Daughter duo Michelle and Aasia D'Vaz-Sterling, Stilettos and Shinpads is the terrace-wear brand that's making bold statements, all whilst doing so very stylishly.
In a traditionally male-dominated world, the pair are playing on the sexist cliches that plague our beautiful game. With simple tees emblazoned with "Yes. I do know the offside rule" on one sleeve and "No. I'm not here to look at their legs" on the other.
"We get those things all of the time, so we really just wanted to turn it on its head" explains football fan Michelle.
The brand was something that was born out of necessity, with a lack of flattering female merchandise available, Michelle partnered with her fashion designer daughter, Aasia, to take matters into their own hands.
"For me, I got so fed up of it. When clubs did start releasing ladies merchandise in megastores, it was all diamonds and pink. That's not how I dress normally and that's not something I wanted to wear to a match."
It's something that many female fans will probably relate to. The dilemma of having to decide whether you want a deeply v cut neck (I'm looking at you, Adidas 2018 World Cup shirts…) or you accept that you're going to have to size down a men's shirt and deal with it clinging in all the wrong places.
It is improving, though. 
With Nike leading the way last year, with their 2019 Women's World Cup range, and seemingly smashing it out of the park yet again, with their latest Olympic drop. But there is still this gap in the market, something that hasn't yet been filled.
"You want to look good and going the match is no different. There's so much opportunity in other sports and in my opinion, football wasn't taking advantage of that. You just have to look at skater fashion - it's so mainstream now."
And Aasia's right. Thrasher, Vans, Palace were all donned by skaters before they surpassed their sport and became fashionable, now people who've never stepped foot on a board will have one of these brands in their wardrobe. Football is slowly edging this way, with Nike bringing a retro feel to their third kits this year and more and more focus being put onto how the shirts look off the pitch. 
And you can argue that in a way, it's always been like this. Terrace culture has always existed and fashion has always been so deeply ingrained into it. But has it been this way for everyone?
"Certain brands demonstrate immediately who that person follows."

"But the female fan in my mind has been put so far behind the curve. I'm sure in fifty years time there will be the same sort of options for women to wear." says Michelle.
And Michelle hopes that her brand can not only offer that, but offer it for everyone too.
"We've had really good feedback from guys who want to wear the brand, especially our most recent illustrative one. We don't want to alienate men from wearing it." 

"It's definitely more of a mindset. It's more about dressing for yourself and making sure that you're comfortable" agrees Aasia.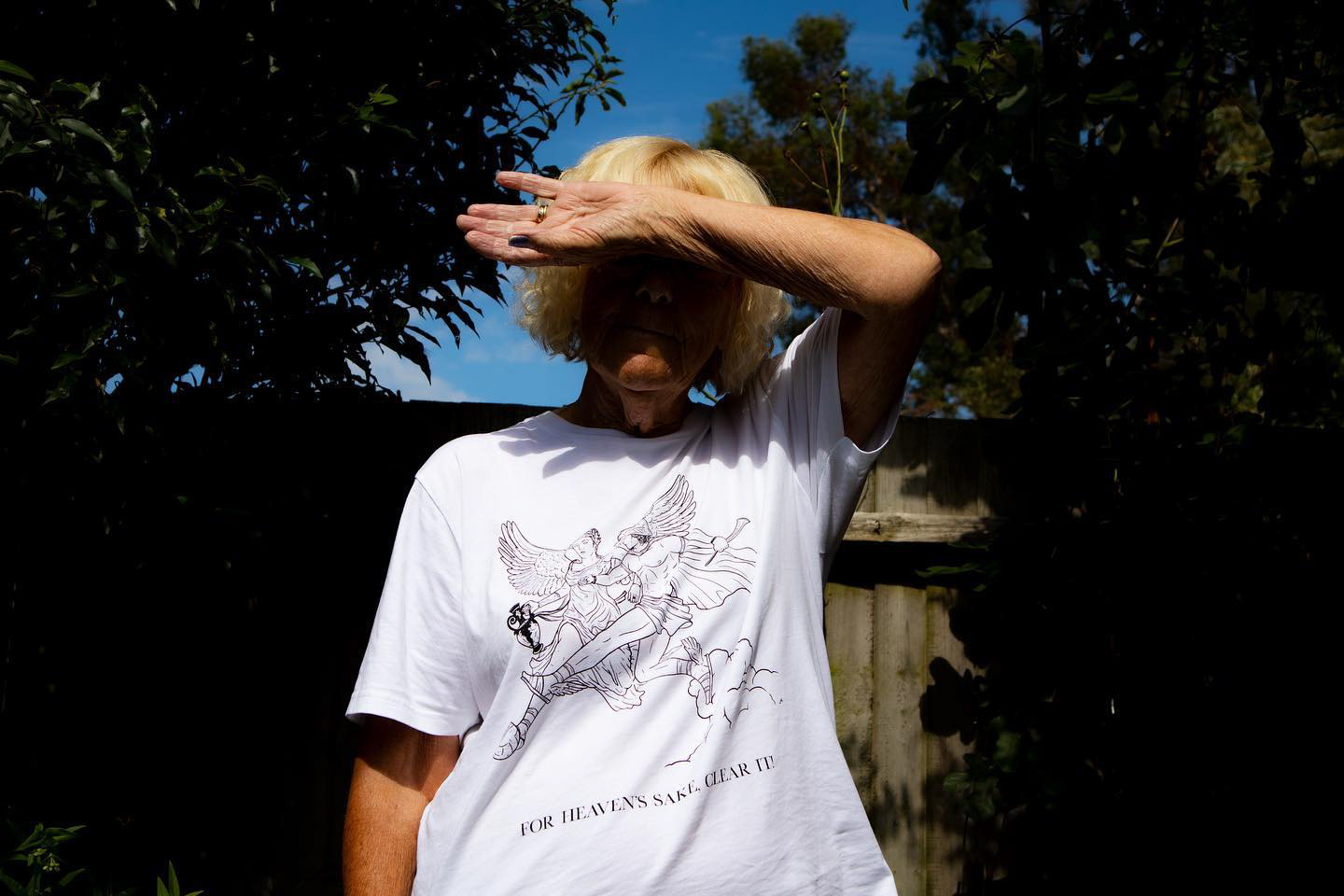 Stilettos and Shinpads should be a staple in every fans' fashion. 

If not for the catch slogans and eye-catching illustrations (I'm talking Greek Gods going into a 50/50 tackle), then for the fact that not only are they are environmentally conscious and sustainable, they are also supporting the homelessness charity Glass Door with every sale. 
"For me, it's a really important part of it. To give back to our local community is so key, with homelessness becoming so prevalent now, we wanted to do something to help. 

"We touched base with Glass Door after seeing how closely they worked with the football community. It's something that's really close to us and that we believe in." 
"Anything we can do that gives back is really important and will always be part of the ethos of the brand." Says Michelle.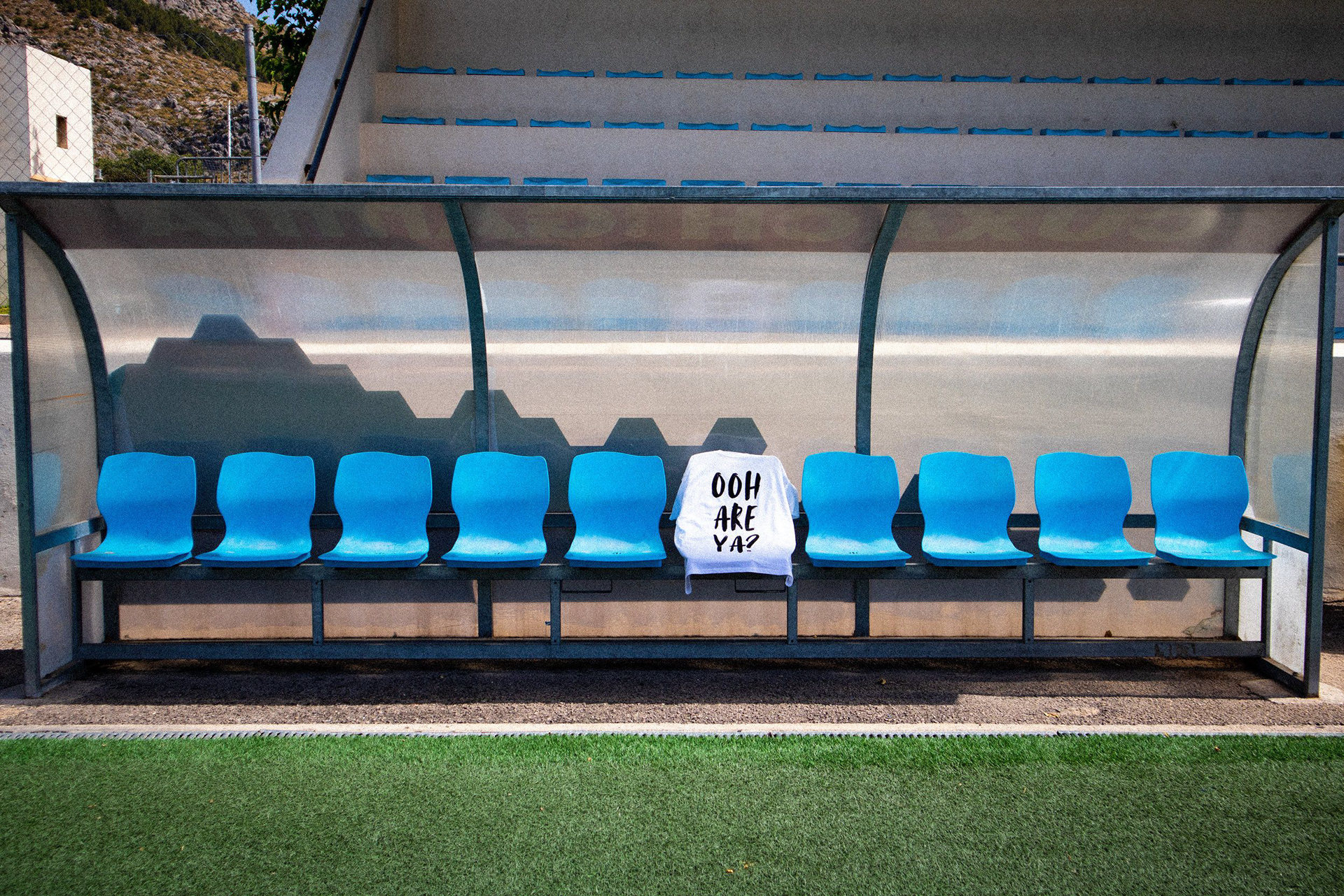 So what's next for Stilettos and Shinpads?
"For me, its building that community. Walking down the street and seeing someone wearing our shirt, you know that there's a community there that's supportive." Says Aasia.
It's no shock that the two are on the same page, with Michelle having a similar take, "We don't want to takeover the world. We just want to offer something that makes people happy and especially, makes women feel like they can share who they are and their love for football. If they can do that through our t-shirts, that's really important." 
So go. Check out their website, have a look at what pieces you enjoy, and support a business that is doing so much good. A business that cares about its customers and its community. That's building a community. And makes really really cool t-shirts.