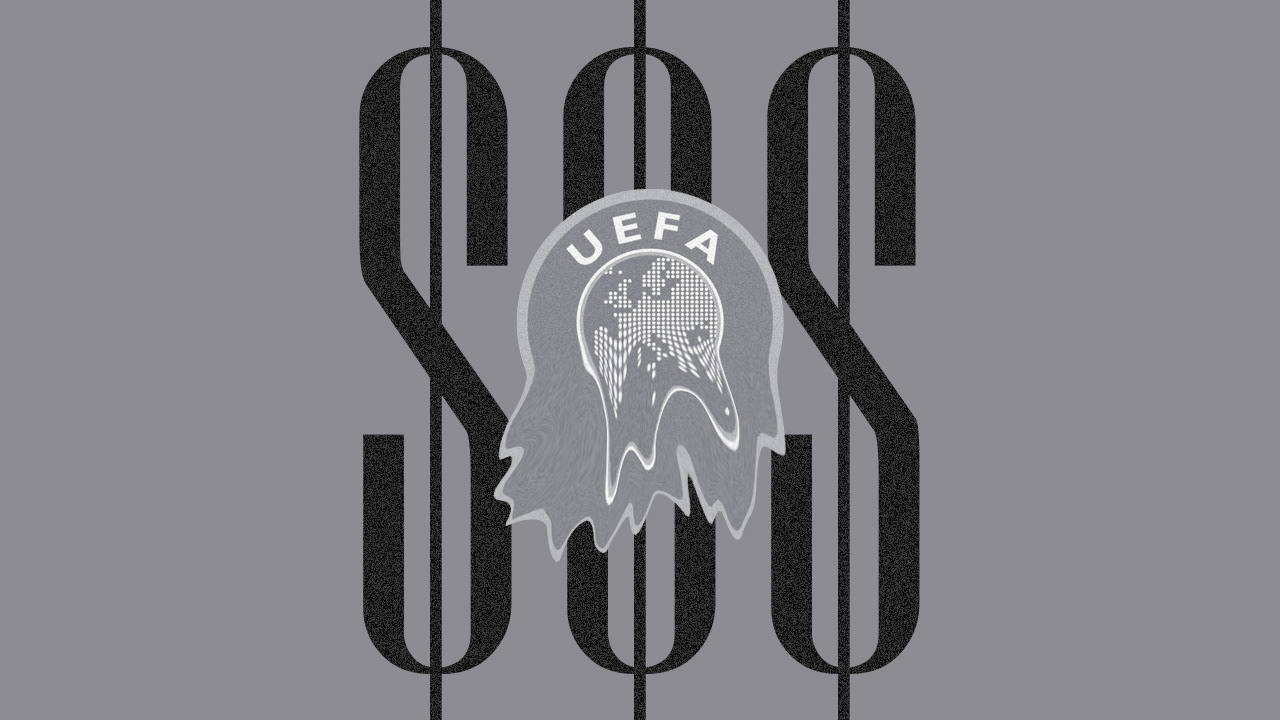 There we have it, folks. The moment we've all been waiting for: the dinner bell has rung, and we have been served. This isn't your regional staple, a dish passed down through generations and served lovingly with tenderness and warmth. Nor is it your walk-and-eat street food: a one-pot of goodness whipped together along a downtown back-street with creativity and flair you could never hope to replicate. 
Oh no. This dish has been simmering away in the dark kitchen of a members-only restaurant for many years now - intensifying and richening in potency. First, you start with a vision. Then, gather the ingredients. You must do so carefully: one wrong move and it'll ruin the delicate balance of flavour. Add a dash of bitterness, a handful of contempt, a superiority complex and some money. You can never have enough of that last one, so be generous with it. Finally, top with something aromatic to hide the kick, a kick which only hits you just as it's too late and leaves a sour taste in your mouth. Serve discretely, packaged together with several other unsavoury sides and garnishes… Et voila! A European Super League. Eighteen teams, the end of the Champions League, FIFA-endorsed and bankrolled to the tune of $6 billion by (drum-roll please…) JP Morgan. The perfect stew. Served up by the craftiest set of cooks you could imagine. What could possibly go wrong? 
Rarely, in the maniacal world of football, do we get a chance to stop and think. With furloughed staff and empty stadiums, shutdown of Europe's biggest football leagues back in April presented us with a golden opportunity: to tussle with the some of the big moral conundrums that the intensity and drama of the modern game rarely permits. Worryingly, the menu of issues that go to the very soul of the game is long. One thing, however, was made pretty clear. A European Super League would be bad for football. 
So, as it emerges that Liverpool and Manchester United seem to be leading the charge towards a meteoric footballing shift, the question remains: how did we get to this point? The proliferation of 'soft power' - which rose to the top of the agenda following a failed takeover of Newcastle United by the Saudi public investment fund back in the summer - holds many of the answers. When is it fair and reasonable to allow an owner to inject billions of pounds into a single club and - more importantly - to what end? It is all too easy to give a disappointing, Totti-esque finger-wag to Liverpool and Manchester United, but John Henry and the Glazers are merely the tip of the iceberg. Most of the biggest clubs in the world are owned by some of the most deplorable governments, odious corporations and questionable individuals. 
The effect of such ownership is far-reaching. Lurking behind the branding and star players often lies a cabal of corporate hacks whose principal aim is to relay one clear message: 'don't look here, look over there!' Forget how we underpay foreign workers building our new stadiums, look, doesn't Neymar look sharp in our new home kit! A leading role in unlawful attacks on Yemen? Psh, we just won the league with 100 points. Don't worry about my donations to Donald Trump; here's Paul Pogba. 
Naturally, massive investment in the game comes with its perks. Increased access to the inner workings of a multi-billion pound industry means that soft power can exercise influence over access to TV money, the provision and funding of tournaments, licensing and sponsorship deals, streaming rights and just about every other nook and cranny in the game. So if you wanted to, say, create an exclusive Super League with some other like-minded owners and give a big two-fingers to the rest of the footballing world, you have everything you need. 
All this power and influence causes an imbalance of the game. Leagues around Europe have become hopelessly mismatched: Juventus have won the last nine consecutive Scudettos, Bayern Munich have won eight consecutive Bundesliga titles and Paris Saint Germain have won Ligue 1 seven times in the last eight years. In the last 10 years across the top five European leagues, there have only been 16 different domestic champions from a possible 50. Consistent domestic dominance has only sought to solidify the positions of these footballing powerhouses. This has been a long time coming. 
All of this, the growing financial disparity, a newly established tier of super-elite clubs, sterile domestic leagues, it all points towards an infrastructure that has spiralled out of control, with no sense that football's governing bodies appear up to the challenge of containing the rot. In fact, on recent evidence, they're more likely to be facilitating these issues than preventing them. The past two decades at FIFA and UEFA have been marked by a series of alleged corruption scandals that would make Tony Montana blush. 'Cash-for-contracts' arrangements, totalling tens of millions of dollars, have allegedly had material effects on the marketing and distribution of several World Cup competitions. Throw in some tainted Presidential elections and serious concerns over the awarding of both the 2018 and 2022 World Cups and it becomes quickly apparent that the game's governing bodies are not fit for purpose. 
The collapse of Bury F.C. was a stark warning: clubs lower down the pecking order are only a few bad decisions away from vanishing. The pandemic has lifted the veil on the fragility of the footballing ecosystem. Wigan Athletic going into administration was soon followed by a winding-up order for Macclesfield Town. Reports suggest between 10 and 15 clubs could see the same fate before Christmas. The disappearance of these clubs takes with them what is often the cornerstone of entire communities, with unparalleled significance and heritage for its devoted fans, not to mention the hard-working employees and its economic importance for the local area. Simply put, it is nothing short of a disaster. 
All this sits against a backdrop of a summer transfer window during which Premier League clubs cobbled together over a billion pounds in transfer fees, despite many of them placing staff on furlough and implementing various 'cost-cutting' measures. Efforts to save EFL and non-league clubs have so far been fruitless.
At a time where fans couldn't be more distant from their clubs, their voices, especially those of the elite clubs, are needed more than ever. 'Project Big Picture', Premier League B teams, a European Super League. All threaten to replace our footballing culture with a more sinister one: the culture of greed - for the consumption and exploitation of only the most glutenous, wretched people. 

As veteran stand-up and philosophical extraordinaire George Carlin famously said of the American political system: 'it's a big club, and you ain't in it.' His words are especially poignant because, in the context of the recipe for a European Super League, and just as all good chefs know - too many cooks spoil the broth.