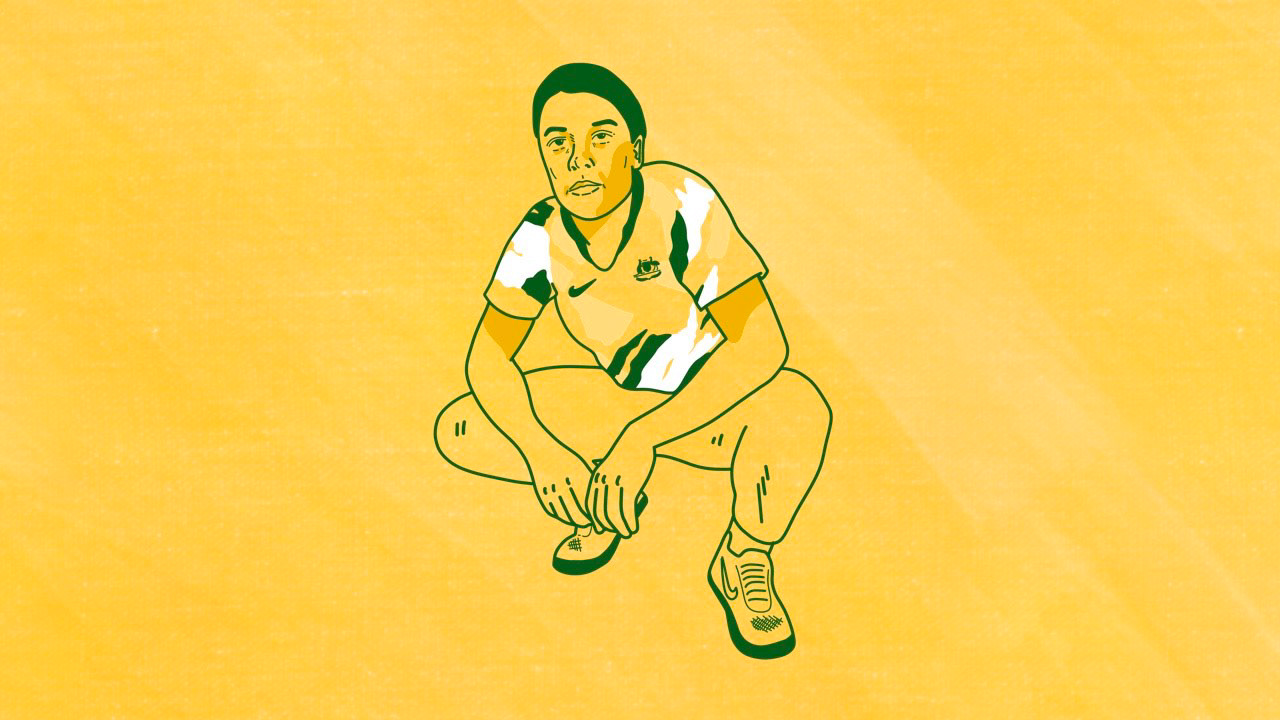 Late at night at Kingsmeadow, a small football ground in London, a match took place that could impact Australian football for many years to come. There is no recent transfer I can recall which could have the gravitational pull on a country quite like Sam Kerr's move to Chelsea. With instant impact on debut she laid off an impressive back heel assist to put Bethany England clean through on goal, resulting in headlines across Australia's sporting media landscape.

There is no doubt that Kerr's recent move to England is an incredible reward for her hard work and success but how might this impact Australia as a football nation and our complicated relationship with the sport.

To understand I have to take you back to my introduction to football through the right foot of John Aloisi. He is by no means a household name amongst football fans across the world but his decisive penalty in the 2005 World Cup qualifier against Uruguay cemented his place within the Australian football history books. His penalty and his following passion is what captured my interest as a 7 year old boy, along with many others across Australia. He removed his shirt almost immediately as the crowd of hopeful Australian supporters erupted. Qualifying for the World Cup on our home soil was a special moment considering our disappointment prior to 2002, losing to Iran in exceptionally disappointing circumstances.

We have a complex relationship with the sport. Australia is a proud sporting nation but football has never travelled the easy road that many other sports have, which is a whole other article in itself. The 2006 World Cup was our first in 32 years and is still deemed a great success. Not only did we upset Uruguay and their divine right to play at the World Cup, but once arriving in Germany we did ourselves proud, getting through the group to lose to Italy in suspicious circumstances (also another article in itself) (Hello Fabio Grosso if you're reading this)

This golden generation of Australian football has now moved on. The last of the qualifying team has retired and the subsequent replacements have not quite filled their boots. With a country only at the beginning of their footballing journey and many fans aching for development within the Socceroos, progress halted. The household names were not adequately replaced and a team full of players plying their trade in Europe's top leagues has been reduced to players largely stemming from secondary European leagues and our own A-League.

It was these stars of the game who captured the hearts and minds of young children in Australia who very quickly picked up football teams to support once the World Cup was over. Many opting for the clubs of our new found Socceroo heroes such as Tim Cahill's Everton, Harry Kewell's Liverpool or Mark Viduka's Newcastle as well as the other prominent English Premier League sides. Unfortunately I can't see many children staying up until all hours of the morning to observe a gritty 1-1 draw with Werder Bremen as they closely follow Matt Leckie's Hertha Berlin. For the game to grow children need idols they can look up to each week playing at the top of the game and unfortunately the Danish Superliga isn't easily accessible if you're thinking of watching Awer Mabil's Midtjylland in action each week.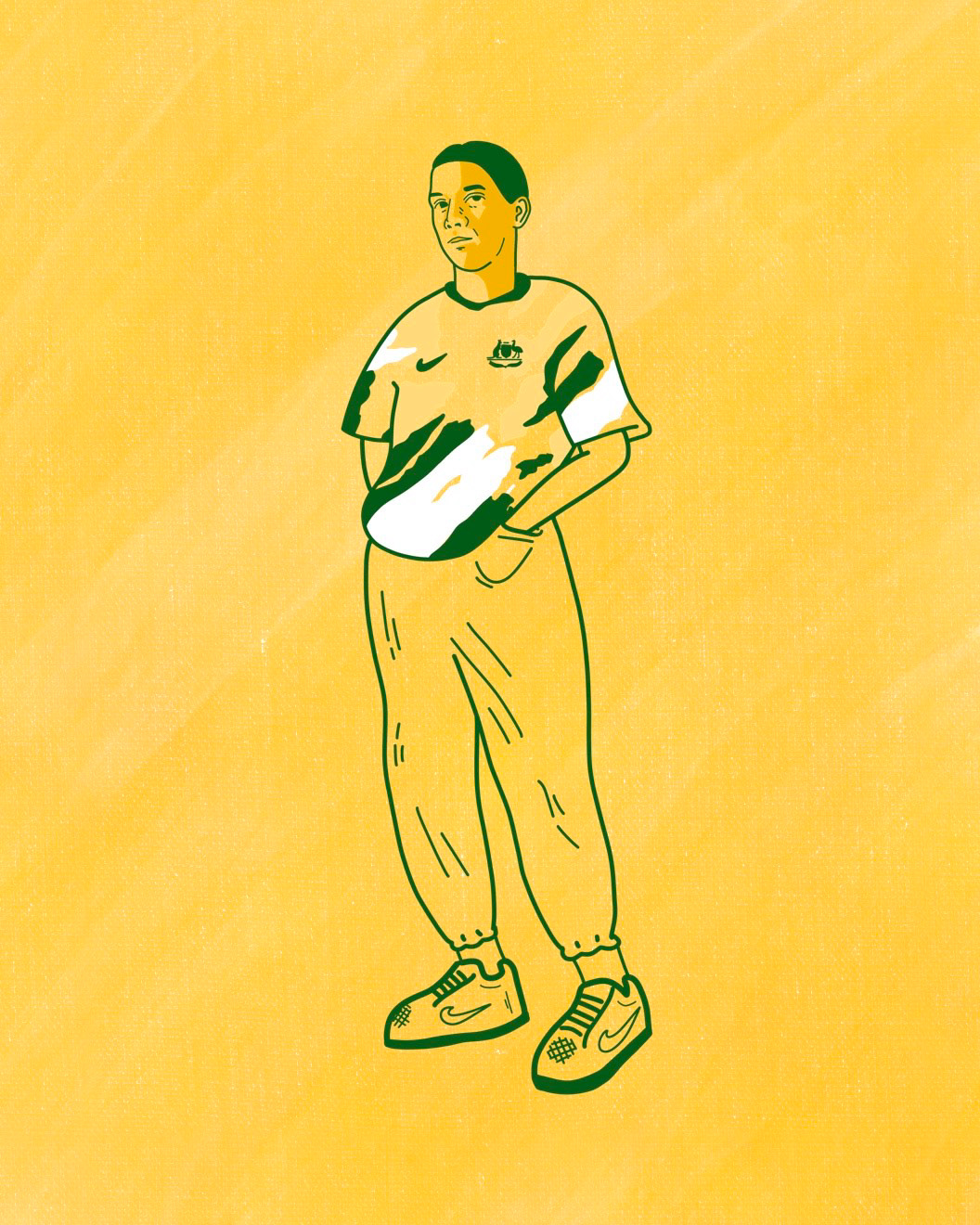 Meanwhile within Australia the emergence of women's sporting competitions and celebration around these leagues has massively increased. In terms of timing, it has come at no better moment for Sam Kerr. It's a promising time to be a female athlete in Australia and even more so to be arguably Australia's most prominent on both a local and global stage. She has received plaudits across the globe being recognised in the conversation for the women's Ballon D'or for her goalscoring feats in Australia, America and on the world stage for the Matildas.

2019 was the year that Australia needed Sam Kerr most. A World Cup year and a year where football could feed the imagination of Australia's young girls. The World Cup campaign is now looked at as a disappointing one. We were a dark horse of the competition but still in the discussion as an outside contender with an exciting squad spearheaded by Kerr. Despite the lack of success in the few games that the Matildas did play they still earned the attention of the viewing public back home. We are proud and optimistic for the future to come as they fought hard and gave the effort that nobody could fault. This effort did not go unnoticed.



Talks immediately began to flow suggesting Kerr was off to England and Chelsea had organised a million dollar offer to bring her over and integrate her into one of England's most successful women's team in recent history. With the rights to the Women's Super League being accessible through Optus Sport, the same streaming service as the Premier League and Champions League, women's football is as accessible as ever and Sam Kerr is out there doing her thing. The importance of important female sporting role models is immeasurable. With womens football now accessible on Australia television screens, streaming services and international games shown by the national broadcaster the ABC the footballing success of our heroes like Kerr can sew the seed for many young Australian girls.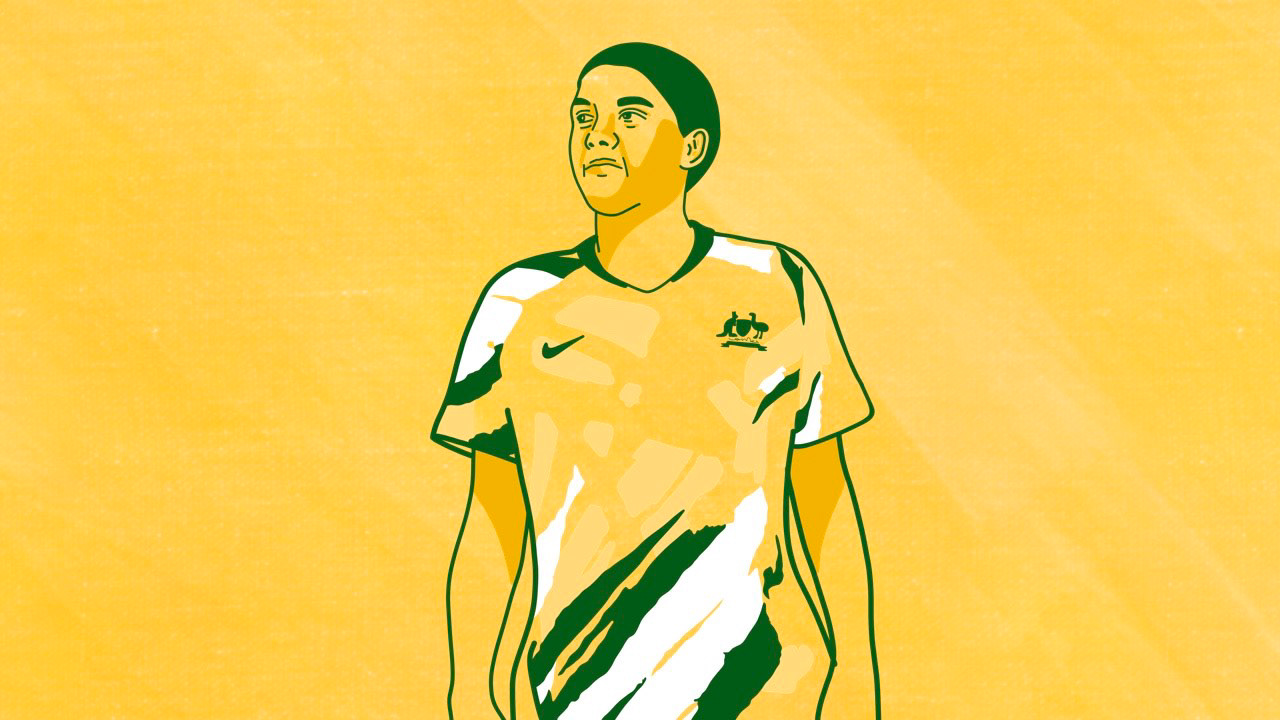 This is because women's football is on the up. With the W-League on free to airTV, the women's super league on streaming services and women's club memberships now being available at a very reasonable price young girls across the country have access to their sporting heroes like never before. Sporting role models are crucial for young girls, particularly in Australia where 2 of every 3 girls stop playing sport in their teenage years. With footballers more readily accessible than ever before, a national team loved country wide and one of the worlds greatest players plying her trade at one of the world's biggest clubs, the tide is turning for Australian women's football and the culture building around it.

We already see this rising in Australia and on a global scale. As the way of the world, like men's football, as women's football gains popularity we see this inspire creativity amongst the fans who hold the game close to their hearts. Through projects like The Ladies League, This Fan Girl and the design work of Studs we see a dive into the female game through creative expression. Studs themselves even released a series of football stickers featuring Sam Kerr. Buy it, stick it at your bus stop and grow the game. This is crucial to the growth of the sport. Not only are the matches thrilling but these people live and breath women's football and we can through them. This is the culture being created and we get to witness this first hand and welcome the next wave of creative minds coming through with their work. These are the pioneers of the creative bubble around women's football, breaking the surface for more to be inspired and driven to create their own.

A transfer like Sam Kerr's makes waves on and off the pitch. It's an important time for women's sport in Australia and Sam Kerr is at the forefront. I can't wait to see what happens next.