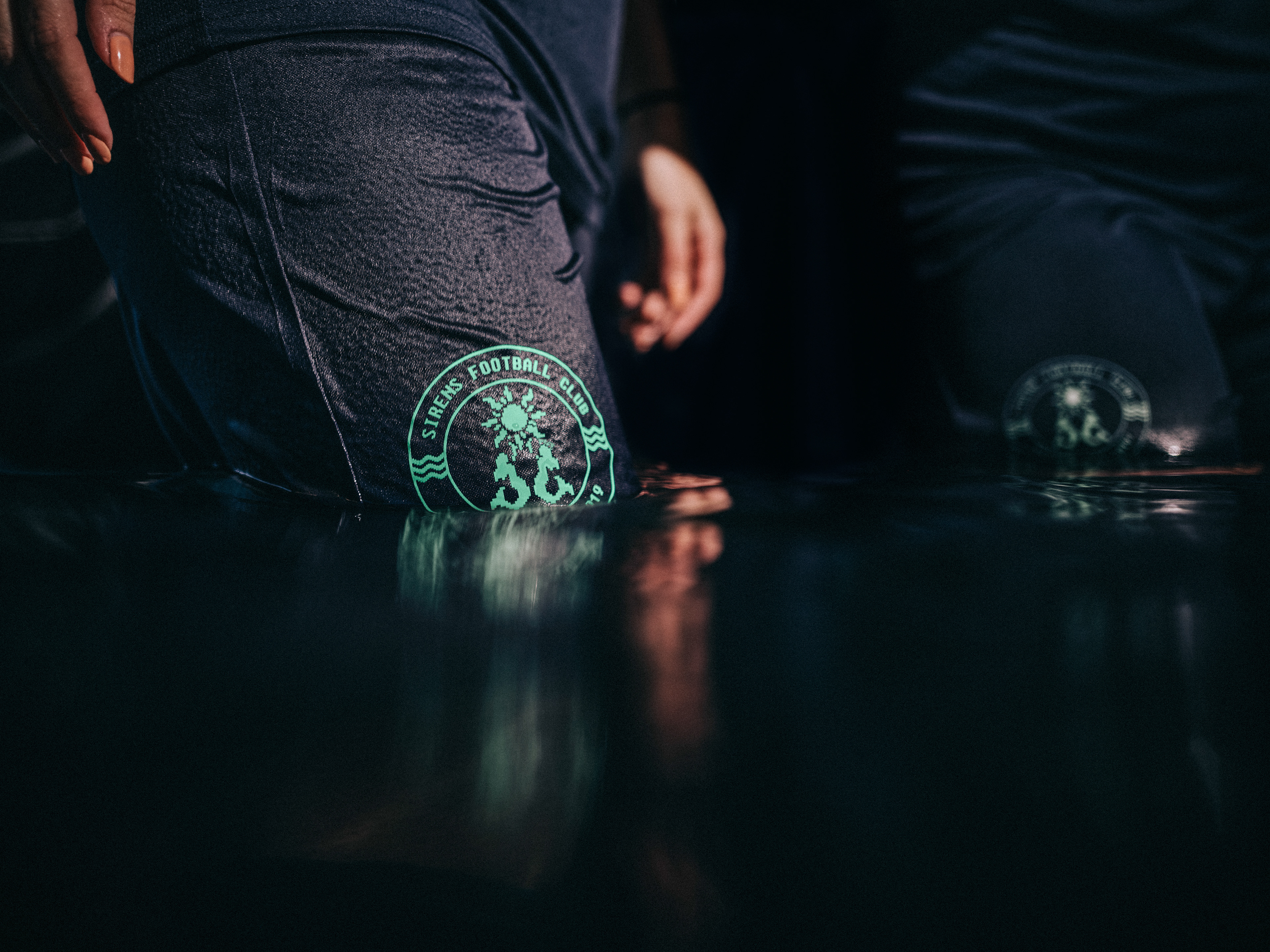 What do you get when you cross a small budget, a paddling pool, a brewery, a couple cameras and a football team with a new kit? A pretty awesome kit launch, that's what. 
Introducing Sirens FC. A football team from Hackney Wick, with their name originating from Greek mythology story 'The Odyssey' where a 'siren' is a water creature who captures it's opponents. Ultimately, this is the inspiration behind this new shoot from the team. A kit launch held in water, playing up to the roots of their identity. 
The kit launch took place in Pillars Brewery, which is located in Walthamstow and includes a typical garden inflatable pool filled with freezing cold water. The team took the plunge into this ice cold pool providing some incredible aesthetics.
Alongside how good the kit launch looks, the actual kit itself is good. A nice combination of dark and light with the crest being a lovely green colour. The font on the back of the shirt tops of the kit's look beautifully, also.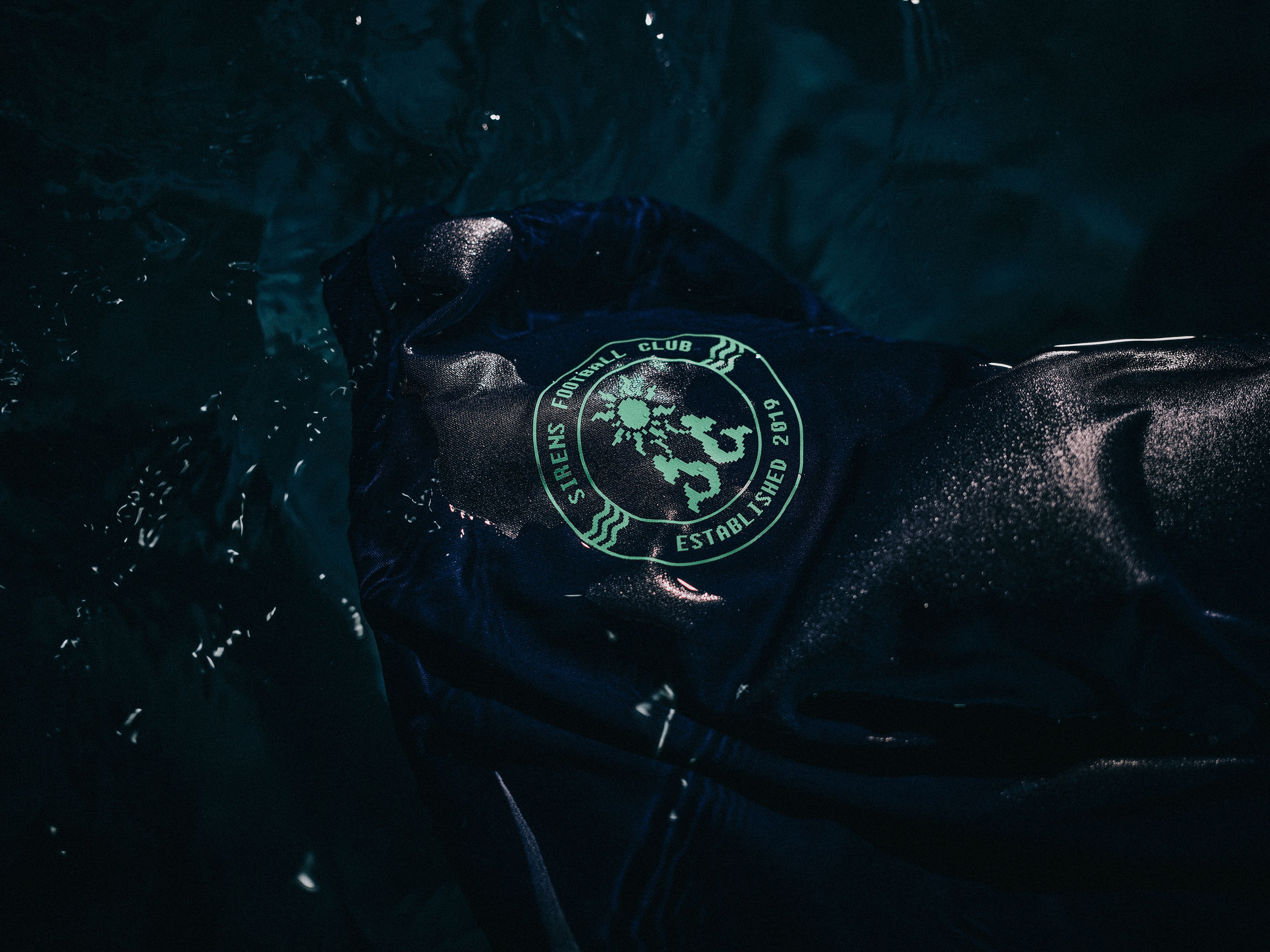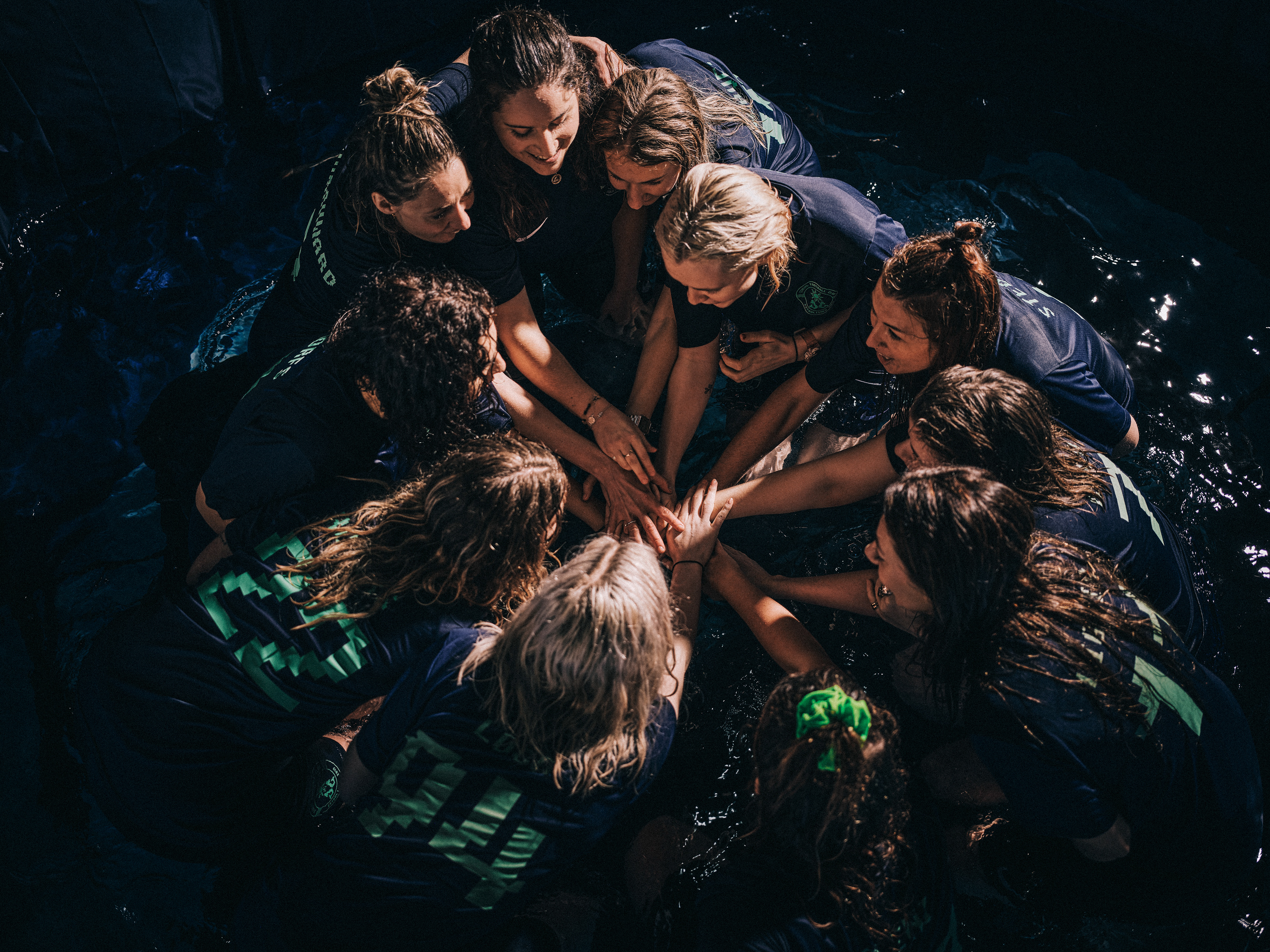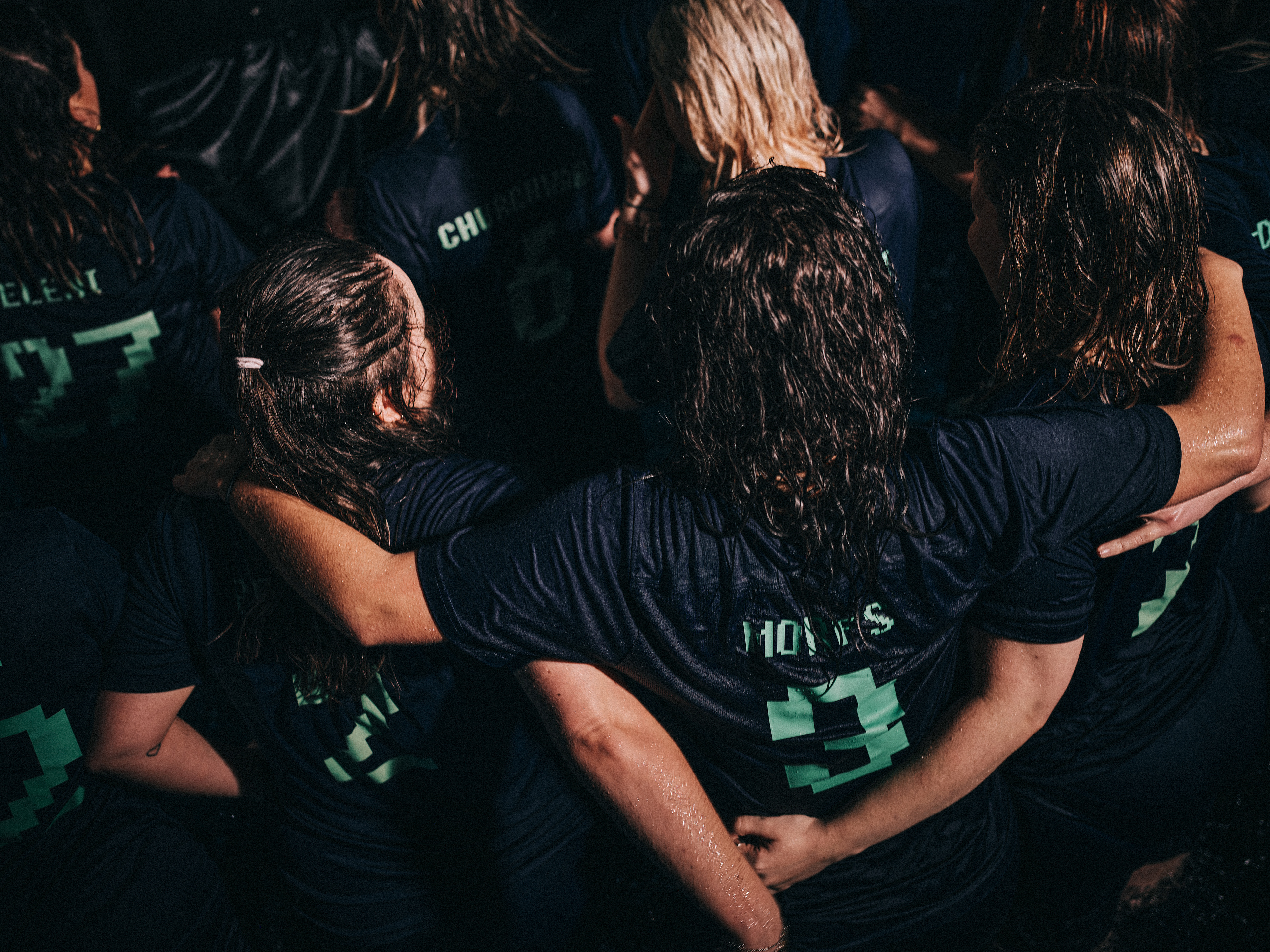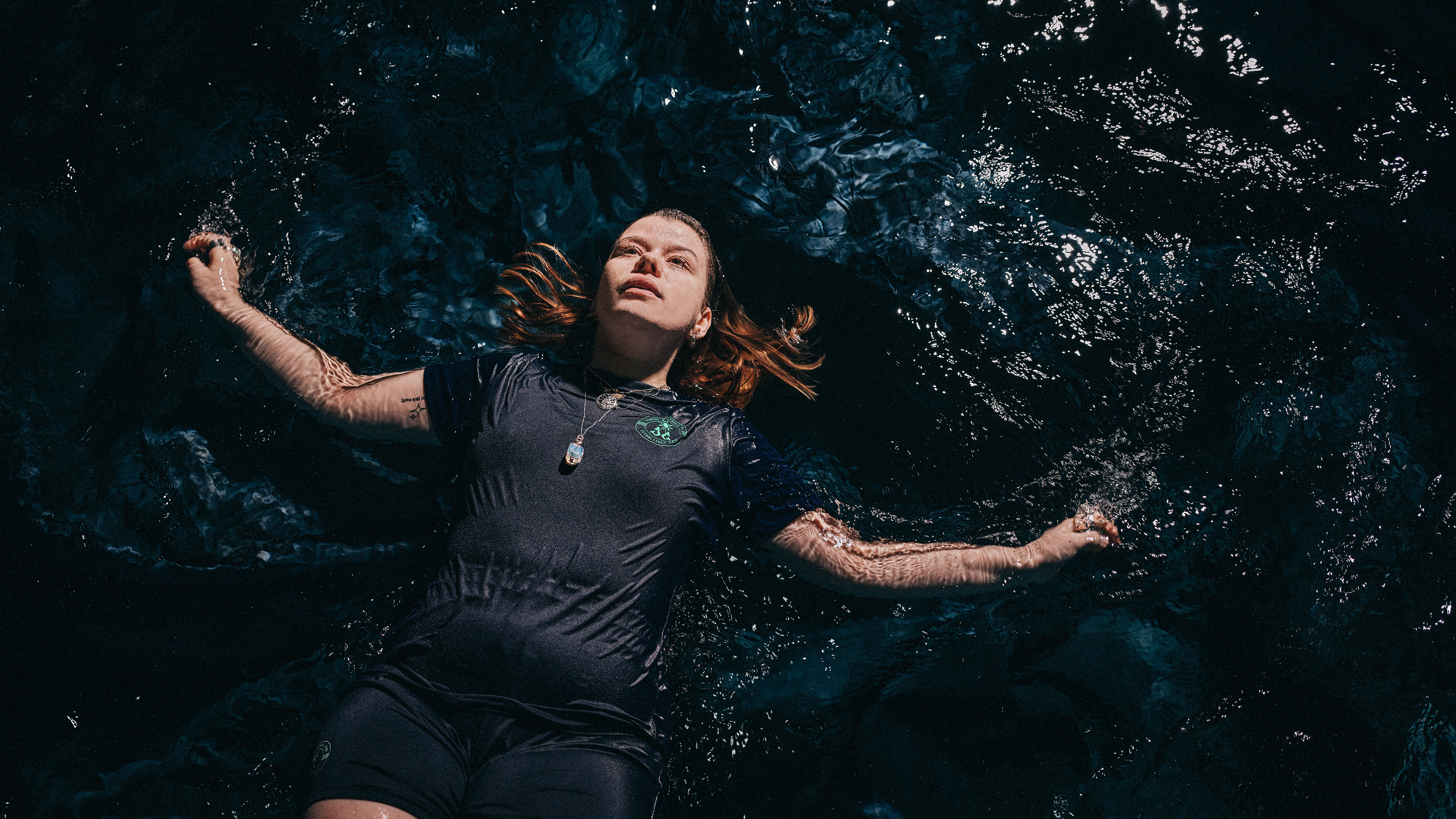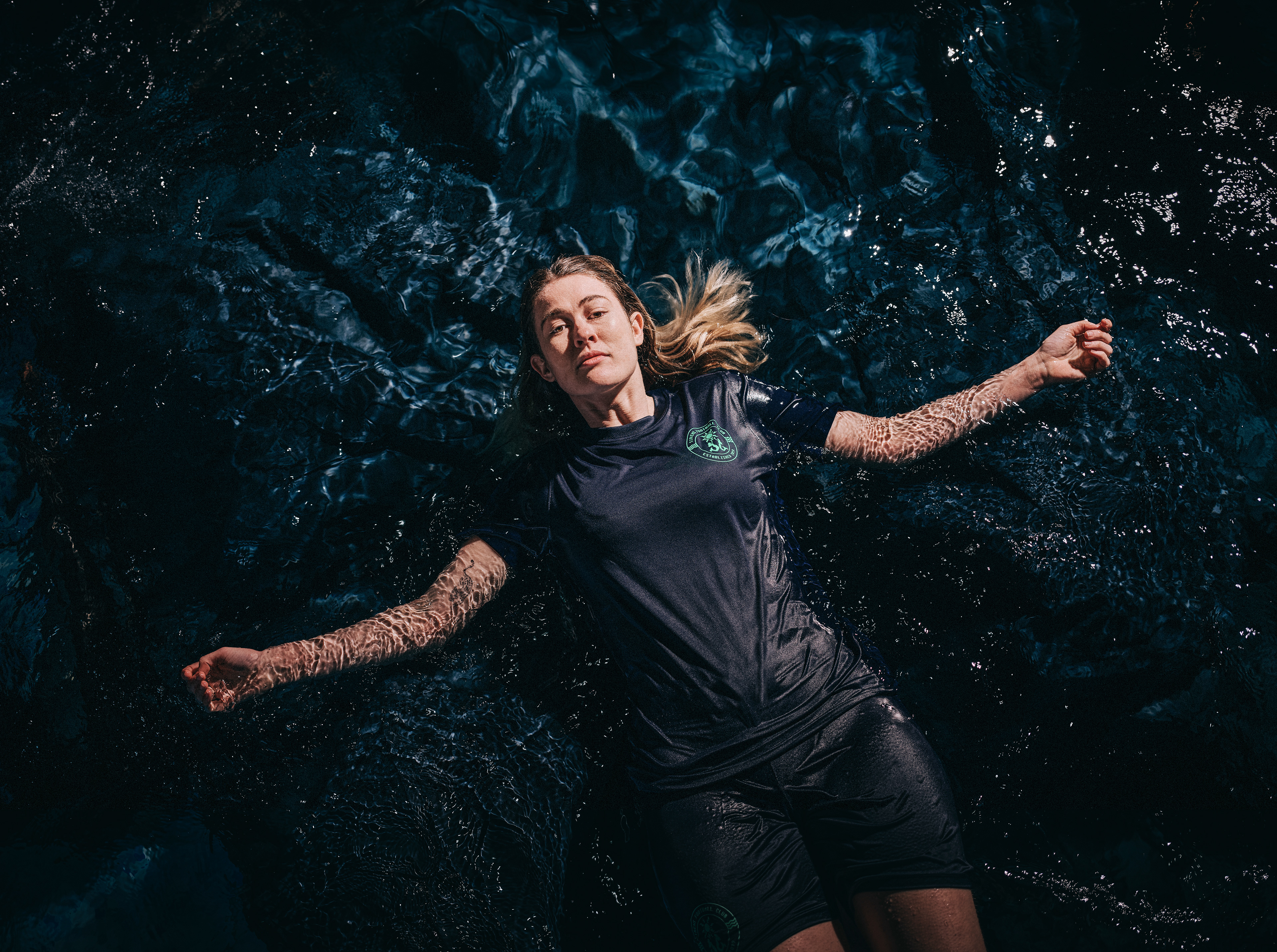 Co-founder Morfo Peyiazis said, "the idea came when we decided to take the game off the pitch to collectively come together as a team to celebrate our namesake and embody a real-life Siren, and create a mystical scene to bring our new kit to sea-like waters." 
And other co-founder Georgy Rogers added , "with this shoot, we wanted to shed a light on what teams can create with minimal budget and one crazy idea. Enlisting help from the Sirens FC network to bring the idea to life, including photographer Stuart Harper, the result was beautiful photography - a stark contrast to the not-so-glamorous setting of a brewery, a 12ft garden paddling pool and a whole lot of freezing cold water."
A team that constantly looks to break barriers and stereotypes is one that we can get behind, especially when they're creating dope looks like this. 
Creative / Production / Video: Morfo Peyiazis & Georgy Rogers (Sirens FC Co-Founders)