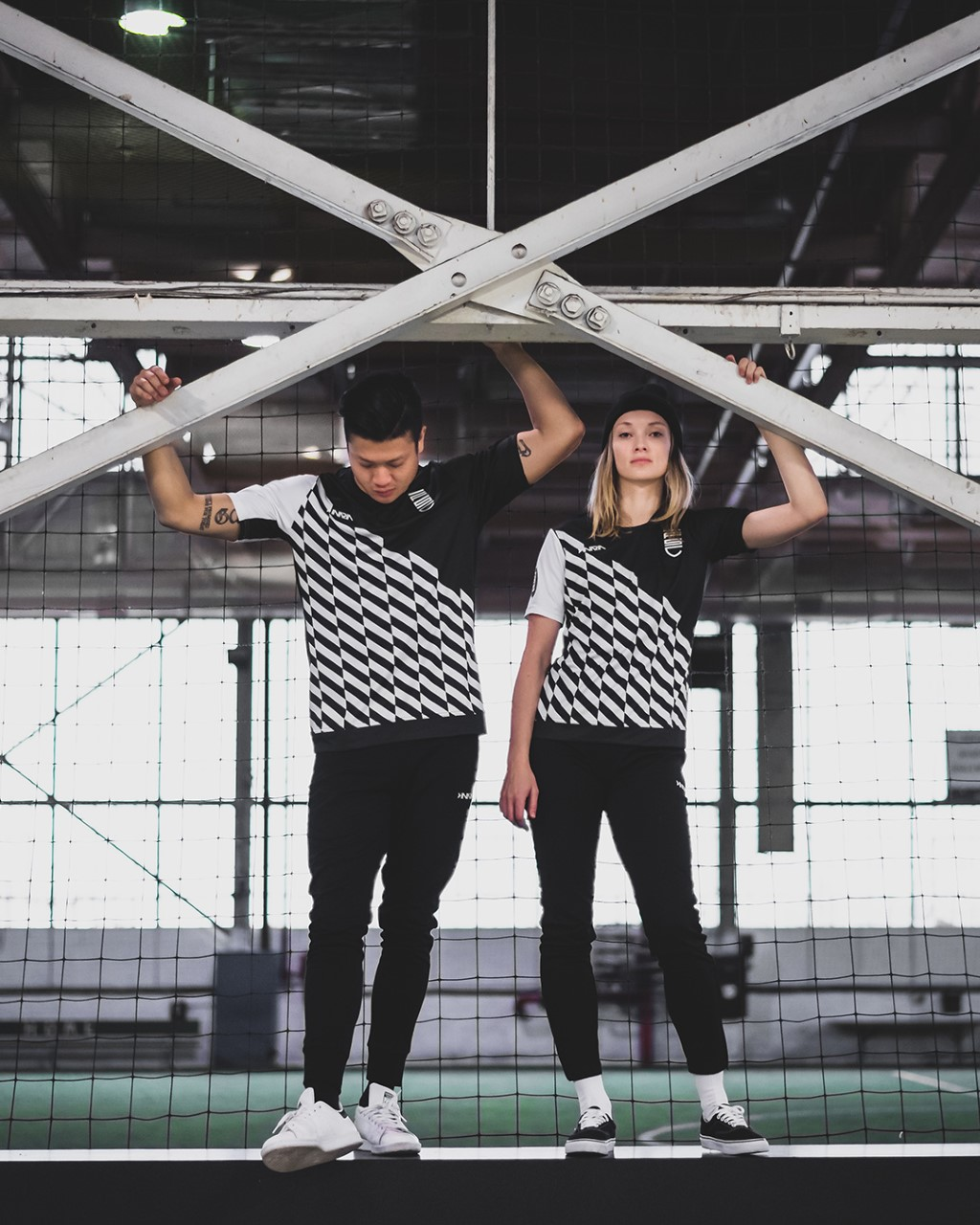 We all love football kits. They're a beautiful collection of the weird and the wonderful. However, what makes a football shirt even better is when it's used to support a spectacular cause. This shirt by the FootballShirtCollect and Inaria is exactly that. This is 'The 84'. 
Back in 2018, this shirt first dropped around FSC's 'Your First Football Shirt' campaign and the reception was extraordinary. The shirt sold out in a day. Fast forward to 2020, we are currently facing a worldwide pandemic and the two brands have decided to drop a limited release of the shirt again. 
The really special part about this shirt is the cause it's raising money for. CALM is a male suicide prevention charity who provide support for those struggling with mental health issues. A real important cause, indeed. All proceeds from this shirt will be donated to CALM in order for them to continue their brilliant work. 
In terms of the shirt itself, the design is interesting. An all over based design, with 84 rhombi shapes across the shirt representing the 84 men per week who take their own life (as of 2018). 84 is on the back, with a CALM patch on the sleeve. 
Simon Gunning, CEO of CALM, said; "once again we are delighted to have teamed up with The Football Shirt Collective. In these unprecedented, uncertain times, CALM's life saving services are needed more than ever. It's therefore vital that we continue to connect with each other through our shared love of football and support the CALM helpline services which have seen a 37% increase in demand in the past couple of weeks."