How does a team, from a city less populous than Barrow and Basildon, with a stadium smaller than Yeovil's and Wrexham's, continue to compete in La Liga? Well, the simple answer is as follows:
 They learn how to fight.  

The city that SD Eibar represent, is certainly accustom to having to battle. The traditional industry of Eibar was arms manufacture,  constantly trading hands between the Spanish and French, the latter of whom destroyed the town in 1794. Some 140 years later, Eibar would become the first city to proclaim the Second Spanish Republic. This government eventually succumbed to General Franco's nationalist forces in 1939 after a bloody civil war, which saw Eibar endure a nationalist bombing campaign that inflicted great human and infrastructural damage. To this day, the green, red and white of the Basque flag hangs proudly around the Ipurua Municipal Stadium, an ever-present reminder that Eibar has been affected by those figurative and literal battles for Basque cultural expression and political freedom under the oppressive regime established by Franco.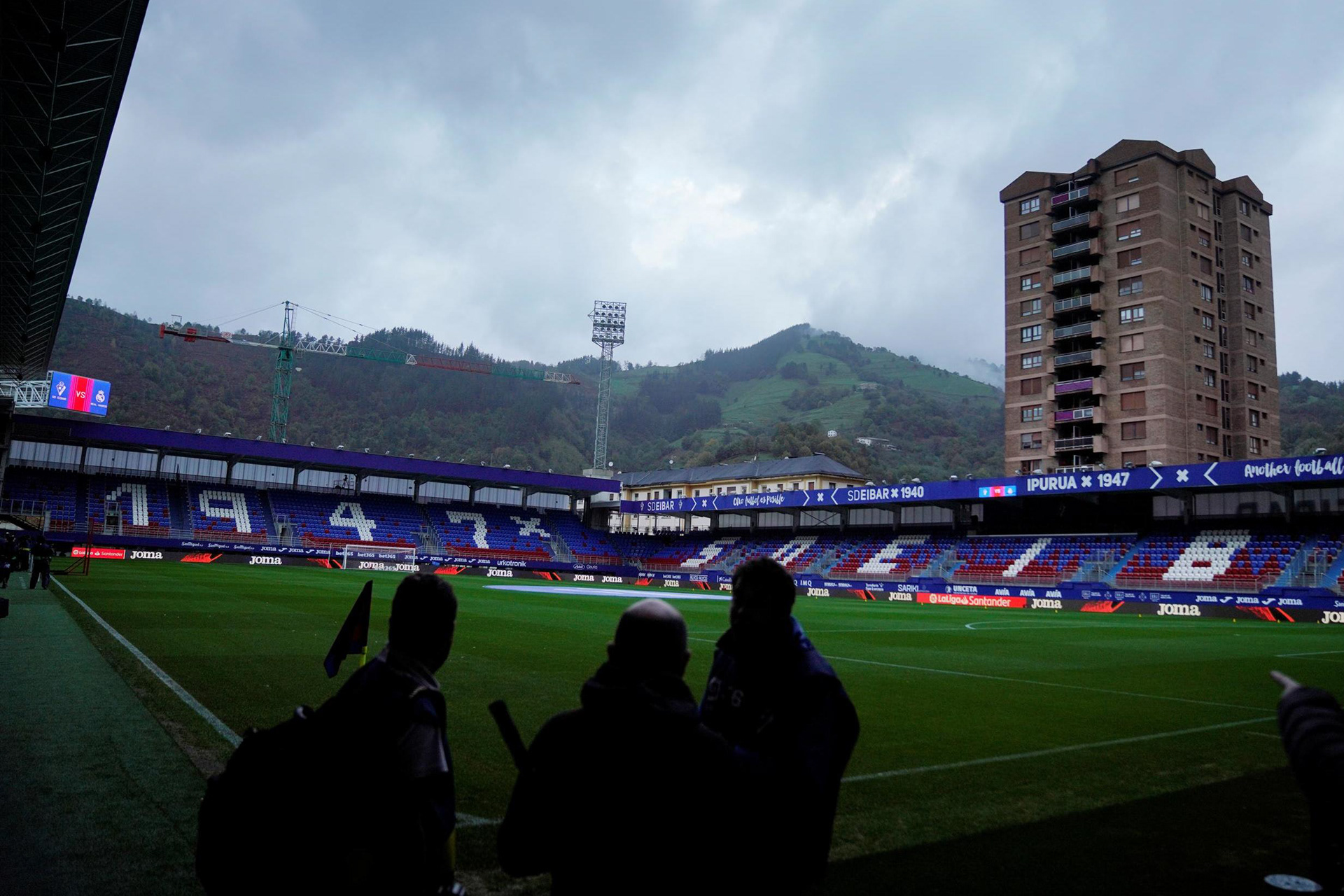 Eibar has had to brawl for generations, and this is something they've become accustomed to in a footballing sense. The club had never reached the lofty heights of La Liga in their 73 years of existence, and had been stuck in the lowly doldrums of the third tier of Spanish football for four long years after relegation in 2009. They battled back into the Segunda Division in 2013 and incredibly followed this up by, against seemingly insurmountable odds, achieving consecutive promotions. The club triumphed in a tense title race against Deportivo La Coruña, one that was sealed by a mere 2 points after a dramatic final-day victory over Deportivo Alaves. Eibar's battles, however, were not restricted to the pitch, and perhaps just as difficult as actually achieving promotion, was raising the €1.7 million in capital needed to prove to the league their financial stability. After selling shares to over 8000 investors throughout the summer, they met their target with just 2 weeks to spare, before marking their inaugural La Liga season with a momentous 1-0 win over fellow Basque countrymen Real Sociedad. 

Sadly, Eibar failed to replicate such results on a consistent basis, and despite fighting bravely in the face of huge financial disparity, Eibar occupied 18th place as their first top flight campaign concluded in 2015. This should have confirmed their relegation, yet the club was offered a lifeline when it was ruled that Elche would be expelled from the league due to financial irregularities. Eibar may have received a fortunate reprieve at the death, but they resolved not to find themselves in the same scenario again. They did spend the following season embroiled in the relegation dogfight, but a battling spirit akin to that embodied by the city and the Basque Country itself, had worked its way into the changing room. They survived on their own merit in 2016 and followed that up with finishes of 10th, 9th and 12th, ensuring they would eat at Spanish football's top table for a sixth year while established clubs such as Malaga, who have recent European pedigree, let's not forget, have fallen through La Liga's condemning trapdoor. 

This trio of mid-table finishes may have engendered a dangerous complacency in the Eibar camp, with the team currently sitting precariously above the drop zone by just 2 places and 5 points. They desperately needed to imbue themselves with some of the fighting spirit ingrained in their surroundings, the likes of which had served them so well in previous seasons, and in their crucial recent clash with Levante they did just that. They may not have had the majority of possession during this wet, windy encounter but they defended resolutely, throwing any viable body part in front of the ball, as though the lives of the 5920 fans in attendance depended upon it. They were no doubt invigorated by their vociferous stand-in captain Sergei Enrich, who incited the crowd and roared at his teammates with all the vigour of a commander preparing his men for a charge over the trenches, rather than an impending corner. Even when Charles missed a penalty that would have sealed the game, a mistake that might have broken the resolve of a weaker team and set up a nerve-wracking conclusion, Eibar continued to resist any pressure exerted by Levante.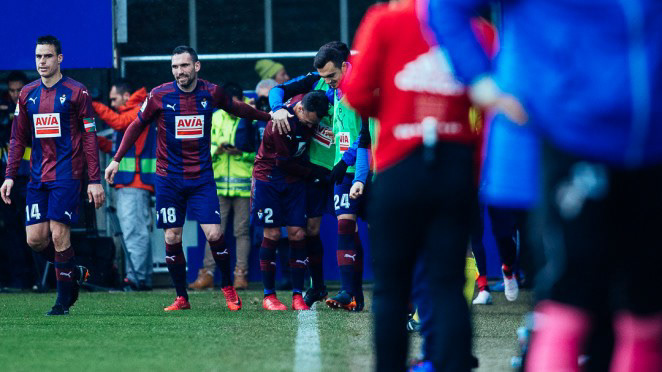 Eventually Eibar secured a 3-0 win, earning themselves a vital 3 points. Indeed, if the Spanish footballing authorities decide to use points per game to determine who is relegated amidst the organisational chaos caused by Covid-19, this victory will have guaranteed Eibar's safety, albeit by the skin of their teeth. With a resumption of the season seeming implausible, SD Eibar have been denied 11 final battles, the likes of which they have come to relish. However, what is more important for the players, the fans and Eibar itself is that their position in La Liga has most likely been secured for another year. This small city in the hills of the Basque Country lacks the economic or political power of near-neighbours Bilbao and San Sebastián, and the pride of its inhabitants is channeled passionately and almost exclusively into their football team. Especially in these unprecedented global circumstances, it can feel like there is little to look forward to, but the promise that SD Eibar will once again battle in Spain's top flight is sure to give the people of Eibar some hope.