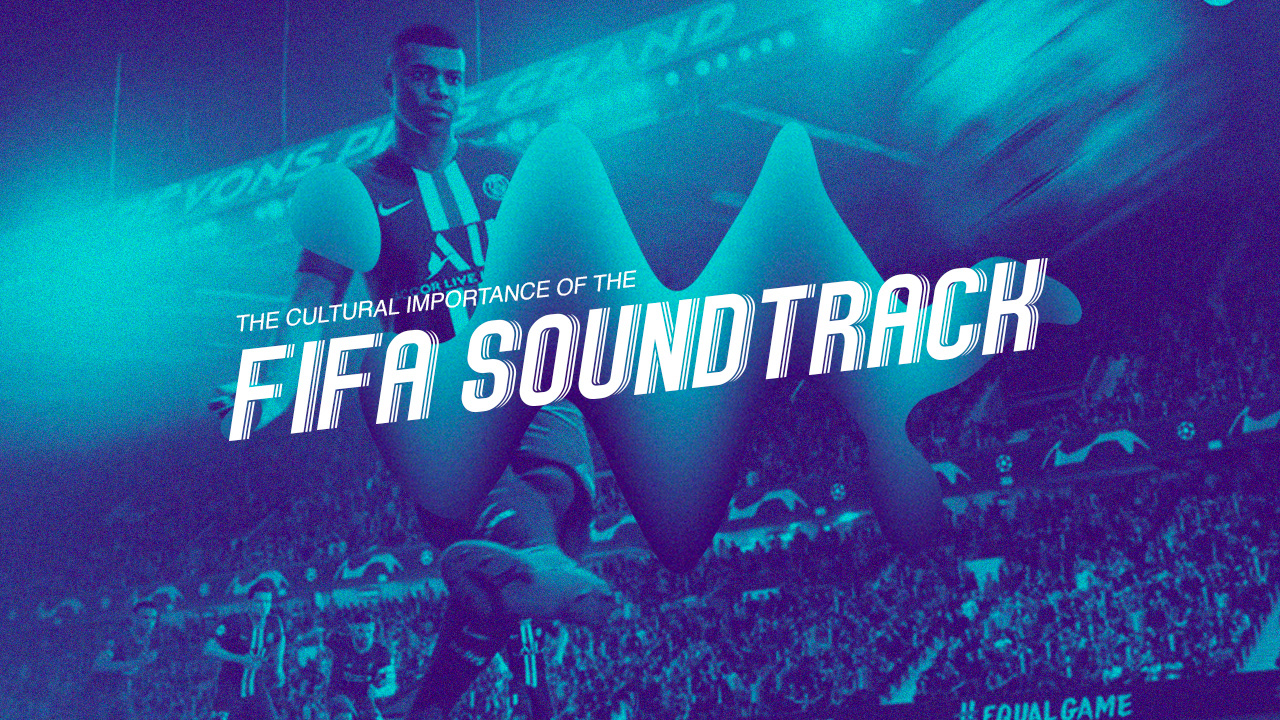 "There truly is no feeling quite like wiping someone on FIFA and your tune coming on after they quit" tweeted Lambeth confessional hip-hop artist Loyle Carner. 
For most of us, that'll never be a feeling we'll truly understand. However, losing an Ultimate Team game 1-0 on FIFA 14 after helplessly watching Victor Ibarbo poke home from six yards in the 93rd minute, only to hear Dreaming by Smallpools kick in when you return to the in-game menu and for the sweltering rage to immediately dissipate - that is a sentiment all too familiar to players of FIFA the world over.
With every passing year, we're treated to a brand new - but never too dissimilar - iteration of the FIFA series from EA Sports, and with it a carefully curated and collated soundtrack that provides a meticulous snapshot of contemporary music. Its evolution from Brit-Pop behemoths Blur and Oasis, through clubland giants Fat Boy Slim and Safri Duo to contemporary grime and hip-hop artists Jorja Smith and P Money demonstrates the curators are attentively listening all year round for the ideal tracks to accompany the game - to create a musical backdrop that both compliments and provides an identity to their latest offering.
Speaking this summer, Steve Schnur - EA Sports lead music curator - spoke to the starting point he and his team work from each year. "FIFA represents more than 15 million games localized in 18 languages and available in over 50 countries. That means every new FIFA soundtrack must deliver what we believe to be the most important new artists and songs in the world. We need to be able to predict how every genre is growing and where it's headed. A great FIFA soundtrack has to travel, has to move the needle and has to do it on a global level. And because this music is used at league-sanctioned matches around the world, every new FIFA soundtrack must be designed to become the anticipated international sound of the upcoming season."
FIFA itself is not just a game - it's a soothing pastime; a vessel for frustration and angst; an addiction; an omnipresent anchor for friendship groups; a hierarchical method of establishing dominance within your social circle; a legitimate career opportunity.
A game that has spawned a simple, one word question that can be submitted in a multitude of guises to convey a thousand emotions to an infinite number of people. A hopeful inquiry thrown loosely into a housemate's bedroom in an attempt to cure a sense of stale boredom late into the evening; a sympathetic suggestion offering a shoulder to cry on while a jilted friend gets over an ex; an attempt at livening up a fading get-together; a suggestion idly thrown out into the void of a WhatsApp group with the hope of reconnecting with friends you've had little to no contact with during government mandated lockdown - "FIFA?"
There are precious few video game franchises that seamlessly crossover from the gaming community and capture mainstream attention, but those that do afford the artists and musicians that score these fictitious worlds with the opportunity to bleed almost subliminally into public consciousness. You probably know a fair chunk of Goldfinger's 'Superman', so present was it in the Tony Hawk Pro Skater series. Hours spent cruising the streets of Vice City will no doubt have imprinted Cutting Crew's 'I Just Died In Your Arms Tonight' onto the surface of your brain. The Blur vs Oasis debate raged wildly in Britain during the mid 1990s, but thanks to their involvement with FIFA Road To The World Cup 98, it's likely Blur will have picked up an unfathomable amount of admirers further afield. Similarly, how many teenagers in Spain; or Morocco; or Paraguay learned their first few words of English by listening to 'Take Your Mama' by the Scissor Sisters during a comprehensive managerial career at Hibernian on FIFA 2005?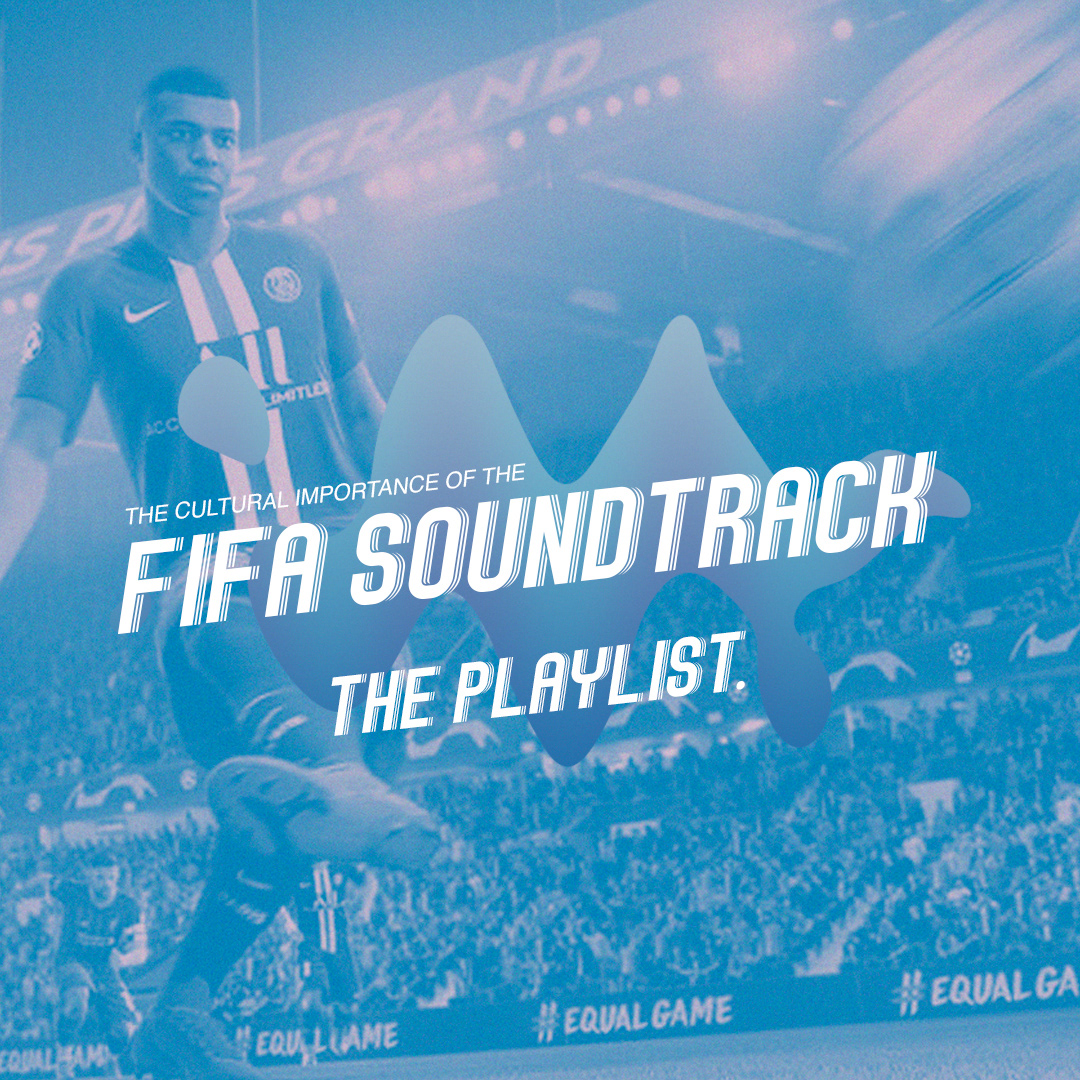 Developing a strong emotional attachment to a video game goes hand in hand with developing a strong emotional attachment to the music encased within. Any artist drafted onto the score of the latest FIFA instalment has an opportunity for their song to be that song - the track that seeps into the cultural zeitgeist and builds a lasting legacy upon its mere appearance in the game. The kind of song that when those first notes hit you're immediately transported back to that time you woke up two hours ahead of school to squeeze in ten games before a double geography lesson; that time your brother scored a forty-yard howitzer against you using Gary Neville and because of a very clear set of rules laid out before kick-off you immediately had to go to bed; that time you and your friends finally made it to Division 1 of Pro Clubs after a length ten hour stint - any one of the plethora of tracks EA handpicks each September has the potential to be the next 'You Held the World in Your Arms' by Idlewild; the next 'Jerk It Out' by The Caesars; the next 'Young Folks' by Peter Bjorn & John.
The early musical roots of the FIFA game franchise were fixed in industrial, grungy guitar tones and seizure-inducing house music that suggested a frantic and exhilarating gaming experience. Listening back to any of the stock tones featured on early editions is enough to give even the most die-hard Slipknot fan an aneurysm. A cultural shift towards internet downloads and file sharing led EA to realise they could give their games supplemental cultural significance and a competitive edge over their rivals by stuffing their games with pertinent pop and electronica tunes that could be listened to during gameplay, building a coherent amalgamation between the real and imaginary world. Predominantly securing their footing in the genres of electronica, house and acid early on, EA slowly started plucking songs from pop (Robbie Williams' 'It's Only Us'), indie-rock (Radiohead's 'Myxomatosis') and R&B (Ms Dynamite's 'Dy-Na-Mi-Tee') to give their games a more well-rounded sound leading into the mid-2000s. In addition to its comprehensive sonic soundscape, Radiohead's appearance in the game also gave the franchise a sense of credence and legitimacy - the band had never allowed their music to be licensed in such a way before but chose to do so with FIFA 04 as they enjoyed the game so much.
To reach the heady heights the FIFA Soundtrack has hit in previous years it evolved annually through the 2000s - the playlist became an eclectic, assorted mix of genres peppered with international artists throughout that would introduce its players to a plethora of new talent. Globe-trotting megastars Kings of Leon, Radiohead and Gorillaz would seamlessly mingle with more diverse artists like Icelandic baroque pop musician Jonsi, Swedish hip-hop MC Elliphant, and Venezuelan dance-punk outfit La Vida Boheme. Representation is key. 
Schnur proffered "FIFA is where German EDM fans discovered their favourite new Britpop band, where Italian hip-hop heads were first exposed to incredible Brazilian DJs, where Nigerian gamers came to hear Norwegian R&B and beyond. Over the years, our FIFA soundtracks have introduced artists that include Kings Of Leon, Fatboy Slim, CHVRCHES, Avicii, Muse, The Black Keys, Kasabian, Franz Ferdinand, Foster The People, Ladytron, Robyn, Shiny Toy Guns, The Raveonettes, Calvin Harris, Damian Marley, K'naan, Chromeo, MGMT, Two Door Cinema Club, Lykke Li, Foster The People, Grouplove, Imagine Dragons and plenty more.
But here's the thing I'm most proud of: Originally, FIFA soundtracks reflected world culture. Then they began to influence culture. Today, FIFA soundtracks have become culture."
FIFA is an international export for EA Sports, based on a game revered internationally, consumed by an international audience - it's paramount that the soundtrack is all-inclusive, mirroring that global appeal.
The soundtrack to every FIFA game is today seen as one of the prime annual showcases of contemporary music to a worldwide audience. Where commercial radio shone in the 1960s and MTV picked up the mantle in the late 1980s, having a song featured on the menu screen while prospective tacticians organise their high-pressing 3-5-2 formation or open gold packs of FUT cards is one of the most effective ways of getting your music into the modern household. The likes of Cautious Clay, Another Sky and Suzi Wu can expect their songs to be played worldwide roughly 1 billion times thanks to their appearances on FIFA 20. No historical medium has ever been able to compete with such an extensive and instantaneous scope.
"We started in 2002, 2003 putting in artists we believed in and thought were worth that real estate" said Schnurr. "Early on, the exposure was instant, and more importantly it was global. FIFA 2004 was an especially memorable game for me. Not only did we introduce Kasabian, The Raveonettes and Kings Of Leon to millions of people, it was also the year that Radiohead – who were notoriously reluctant to license their music to anyone for anything – gave us 'Myxomatosis' simply because they love the game and had become such huge fans of what we were doing."
Music for the early games were composed entirely by EA Sports, whereas today the video game publisher has an entire branch dedicated to sourcing and curating cutting edge tunes for its console output, crafting a playlist that feels as novel and modern as the motion capture technology that crafts the visual aspects - artists even have the opportunity to submit their tracks directly to EA Sports in attempt to get featured.
With the ushering in of every new football season, the first few weeks of August - albeit slightly later this calendar year - are a time for new signings to bed in, for managers not long in a job to get the lay of the land and tinker with their starting XI, and for rumours and news of a new FIFA release to be drip-fed through social media, tabloids and message boards. A tracklisting for the game is dropped weeks prior to launch signalling the dominant sounds in culture for the subsequent twelve months - more recently EA have been curating these soundtracks into easily digestible streaming playlists. Fitting, because when playing the game it is the songs on the menu screen that will likely guide and influence your decisions next time you open up Spotify or Apple Music.
EA Sports use of sound in franchises like FIFA, Madden and NHL dictate what over 20 million gamers will listen to for hours that ultimately add up to weeks. Every player will have at least one song that immediately sparks a rose-tinted memory within them as the opening notes ring out, and more often than not an artist they love discovered through a career mode menu screen. These games prey on our curiosity for discovery and our fondness of nostalgia. The last two decades has seen FIFA, EA Sports, and the video game world in a more broader sense, become kingmakers.