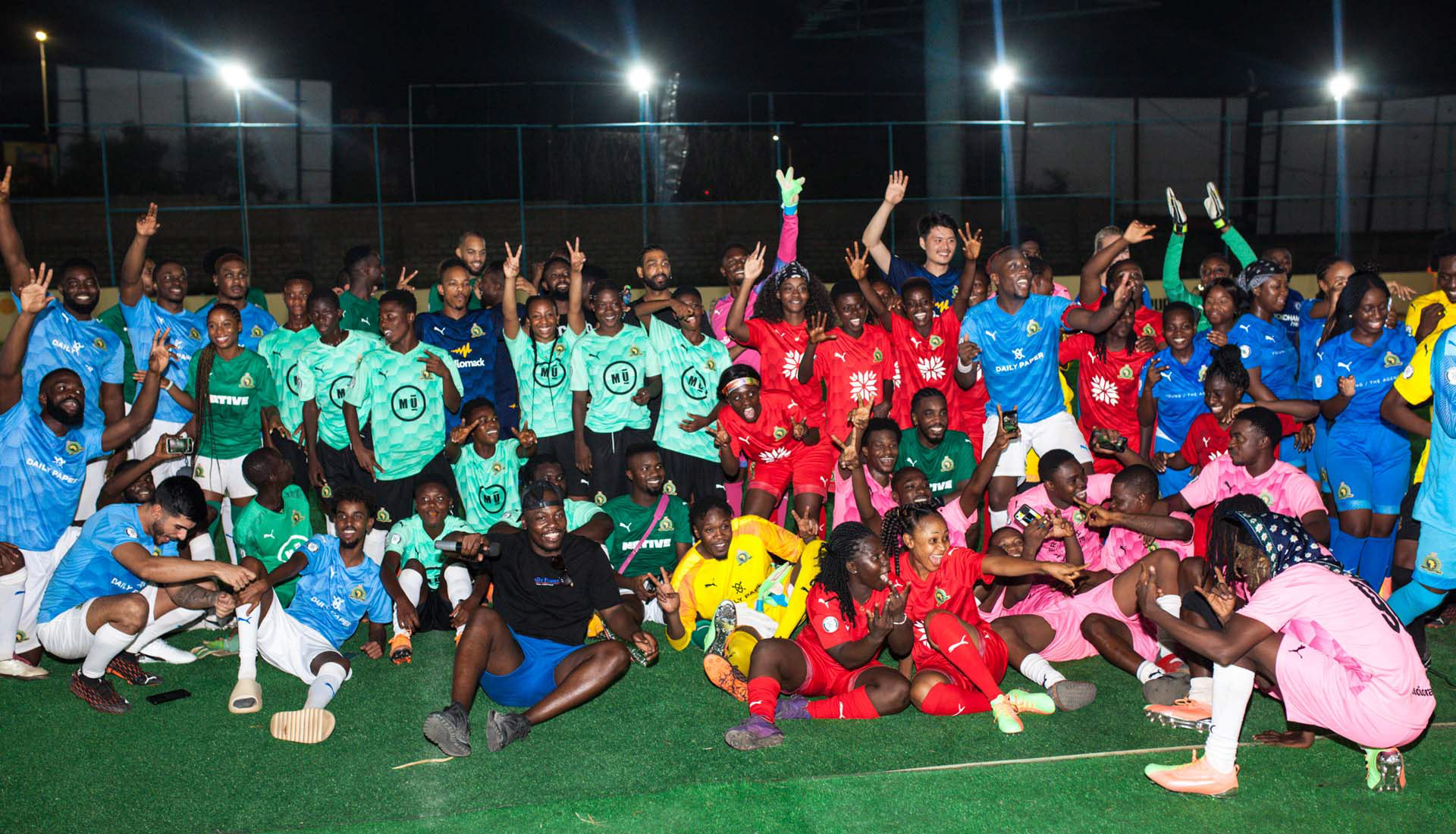 Netherlands based brand Daily Paper headed back to the pitch in Ghana they built with PUMA back in 2017 to host another tournament, following up from the inaugural event last year. The aim of the tournament was to unite a community, bringing together a family to share happiness surrounding one love: football. 
The people involved, including Eunice Beckman, Amarachi Nwosu, Vic Mensa and La Même Gang, all got involved in creating bespoke kits for the tournament. The kits are a set of wonderfully vibrant PUMA kits, showcasing strong culture and vivid colours throughout. 
Daily Paper always seek to drive African culture and are committed to ensuring the rich and diverse culture is engrained in everything they do. The continent of Africa inspired the founding of Daily Paper and the brand's roots run deep through Africa which is why they constantly look for ways to give back. This is where the building of the pitch in Accra, Ghana came about and why they have returned the this year and last to host a tournament.