The Ringleaders first ventured into footwear 5 years ago when they produced a shoe in collaboration with Vault by Vans. It sold it out within hours. So when they announced they'd be doing it again, this time themselves, we couldn't help but get very excited about what was coming. 
Presenting: The Journeyman. 
Founded way back in 2005, Ringleaders are a creative collective based in Montreal. They don't claim to be pro footballers. They're creatives. Musicians, photographers, designers and more. A collection of creative individuals sharing a love for the game. 

As a measure of success, the brand looks to what they have produced and who they have worked with. And as a pretty big statement, they say The Journeyman is their biggest success yet. 
The name 'The Journeyman' comes from the players that bounce from team to team, exploring the world as they keep their dream alive. It's determination over pure skill. It brings together people from every corner. From New York to Milan to Paris to Montreal and further. 
It's more than a shoe. It's a concept epitomising creatives who explore the world through their creative passion. This is the shoe for them.
The film above is an extension of The Journeyman release. It is a visualisation of the concept behind the release. This is more than a shoe, this is a creative concept.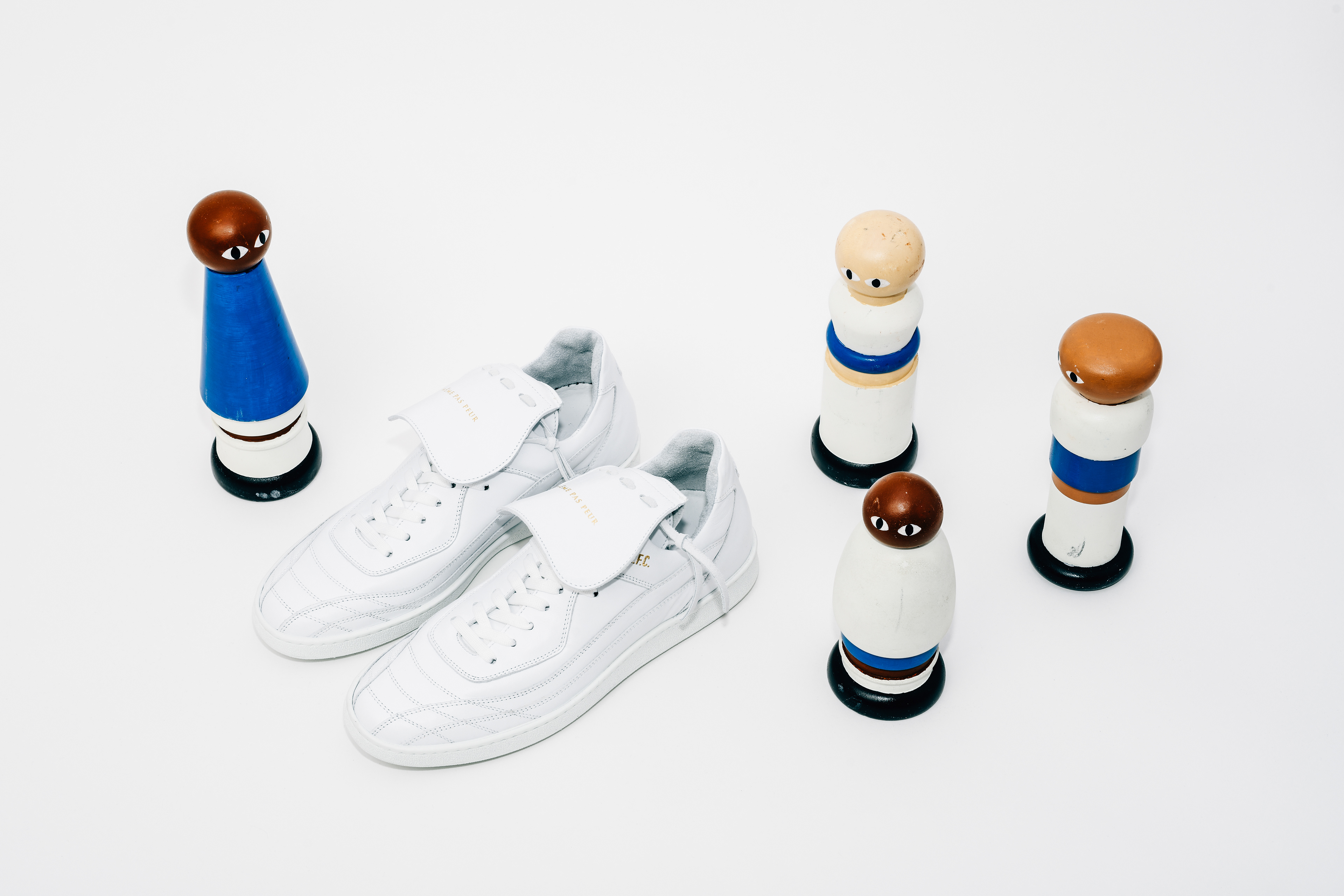 The shoe takes great inspiration from classic football shoes like the Nike Tiempo and the PUMA King. It is a luxury football shoe for the streets. Crafted in Italy, you just know the leather is going to be premium. It features gold embossing on the shoe, combined with layered panelling on the upper and toe box. The snowflake logo of the brand can be seen on the heel of the shoe. 
And now the showstopper. The tongue. An iconic member of football shoes. Inspired by the Tiempo and more, they have incorporated a slick fold over tongue which can be detached. It pays homage to the football shoe scene.