So you stuck some iron-on logo transfers onto clothes, and that's designing these days, is it? 
Kent & Curwen x The Stone Roses
I've seen some legendary collaborations in my life. But when you have news about the collection between the menswear brand, the former Man United footballer and Mancunian music legends, well I guessed it would be sick! Sadly, it is not. It's just a rehash of something that wasn't very good to begin with. Just let the star's shine on the sky.
Starlit night, moonlight bright. The dream belongs to the dreamer.
Ian Brown – The Dream and The Dreamer
It all started in the hospital. His sister was born the day before United won the European Cup on 29 May 1968 and five years old Ian, who was visiting her the day after, saw that everybody was talking about it. You know, childbirth is such a wonderful event so it's difficult to overshadow that, and yet the European Cup might have just managed to do so. It's not surprising he was impressed by that. If it's not enough, his uncle went down to Wembley for the final game against Benfica and brought him back a programme. And shortly after that, he went to the first home game against Southampton in 1971, for his eighth birthday. That's when his long love for United began… and don't get me wrong, it was almost 50 years ago, but it's the same story the new generation is currently experiencing. They have Paul Pogba and his dabs, new haircuts, cars, and his vanity shows. Ian used to go into town near a boutique on Bridge Street. A George Best Boutique. People were hanging outside, waiting for him and his yellow Lotus Europa pulling up with a blonde in the passenger seat.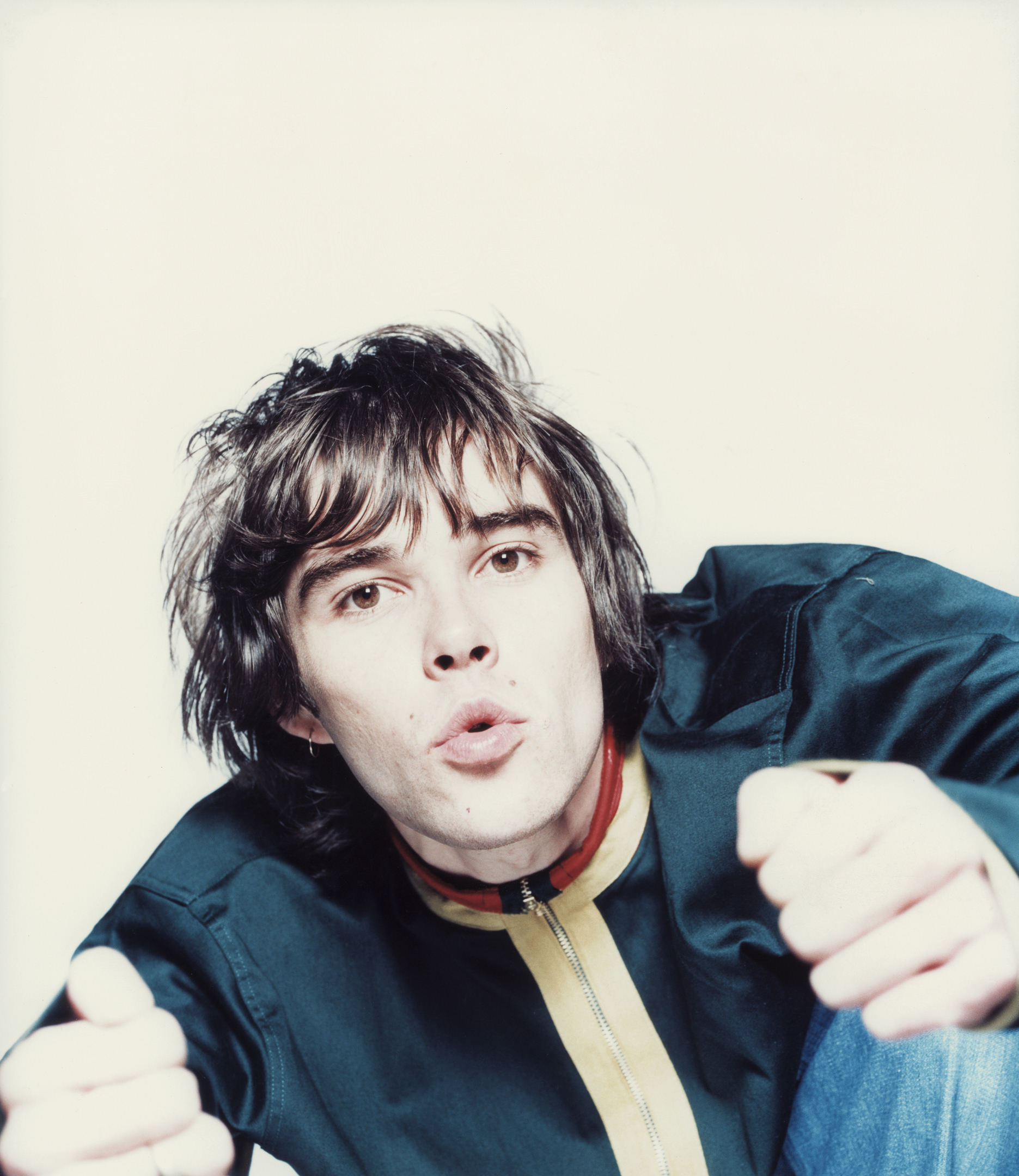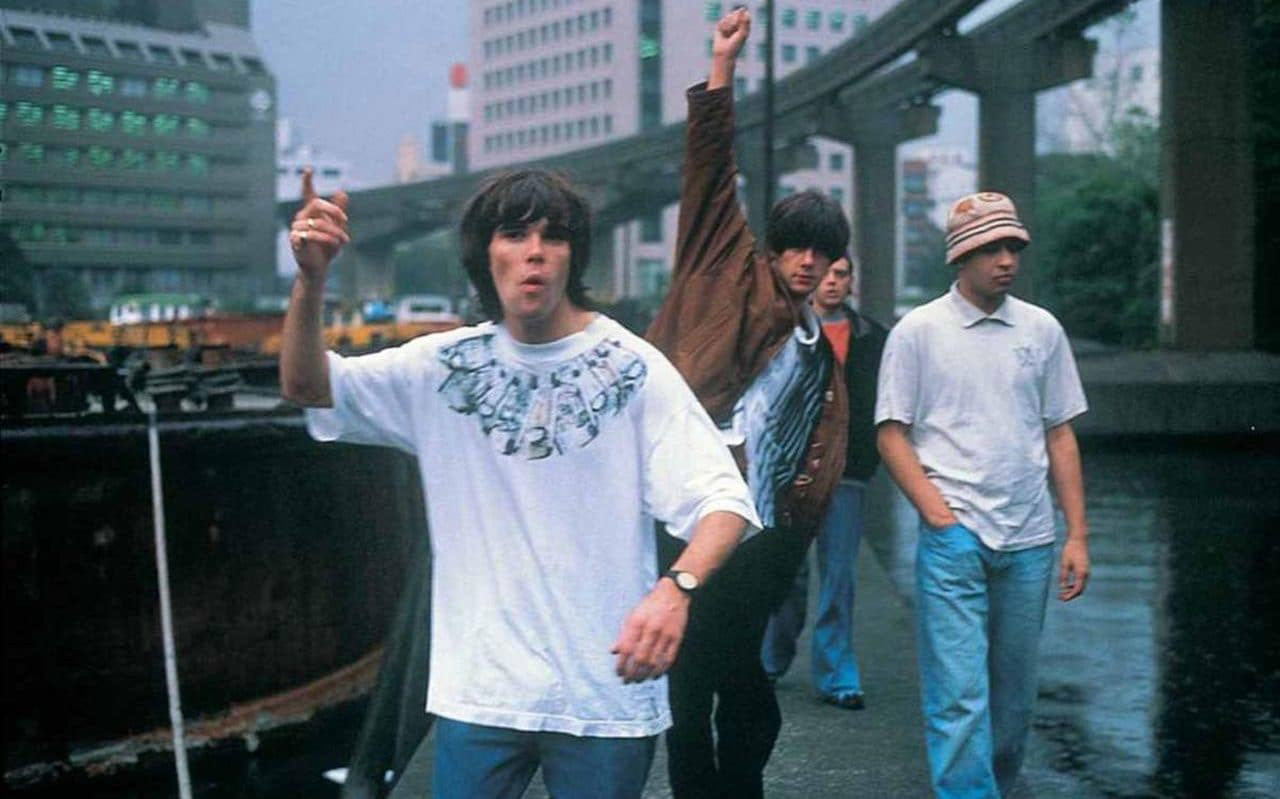 Now you're at the wheel. Tell me how, how does it feel?
The Stone Roses – Waterfall
He wouldn't be here if The Stone Roses never existed. They are a perfect example of how to show up at just the right time, make a noise and throw it all away, completely losing it. And they were destined to become a legend in their own lifetime. In 1994, when Kurt Cobain was found dead and the biggest music band at the time – Nirvana – broke up, all eyes were on these young lads from Manchester, whose debut album The Stone Roses (1989) made them famous. They had the opportunity to conquer America with their second album and be immortal. It turned out, however, that they were not ready and Second Coming (1994) was a disaster but I don't think they really care. Even Mani (bass player) was saying: "We're goin' to have a great year next year. We're going to win the league, we'll win the FA Cup… and we're going to go to America." Watching Manchester United back to the top, was more important then and now, of course, expect Reni (drummer), who is City supporter and ex-City ball boy. But either way: football first, music second. 
Things look similar to United. They were on top (particularly in England) and with Fergie, they became the biggest football club in the UK. However, when Fergie retired, it went downhill from there. Similarly, like after their second album. In both cases, the reason for this was that they had no concept for a club/band. Nothing. Blank slate. But first loves are never really over, right? And that love was returned. The song, This Is The One by The Stone Roses, is a Manchester United official anthem playing before the game at Old Trafford. "I wrote that tune in 1986 when I was on the dole, and there was no way I could have known that 20 years later United would be coming on to the pitch to it. It still gets me every time." And there have been a few banners at Old Trafford quoting his lyrics as well: Sent to me from Heaven, you are my world (Sally Cinnamon) or For Every Manc a Religion (F.E.A.R.). 
The same with his family, Ian is trying to instil in them the love of Manchester United, but his son, Emilio, who lives in London with Brown and his Mexican wife, Fabiola, supports Uezzo of Mexico City. 
From chaos to harmony. I'm still here singin' my song.
Ian Brown – From Chaos To Harmony
He is still close to stadium fashion as well. Projects he did in collaboration with Adidas are famous and next to Noel Gallagher, he is the music face of Adidas Originals. He was even working with Japanese designer and long term friend, Kazuki Kuraishi, for the Adidas Originals collection.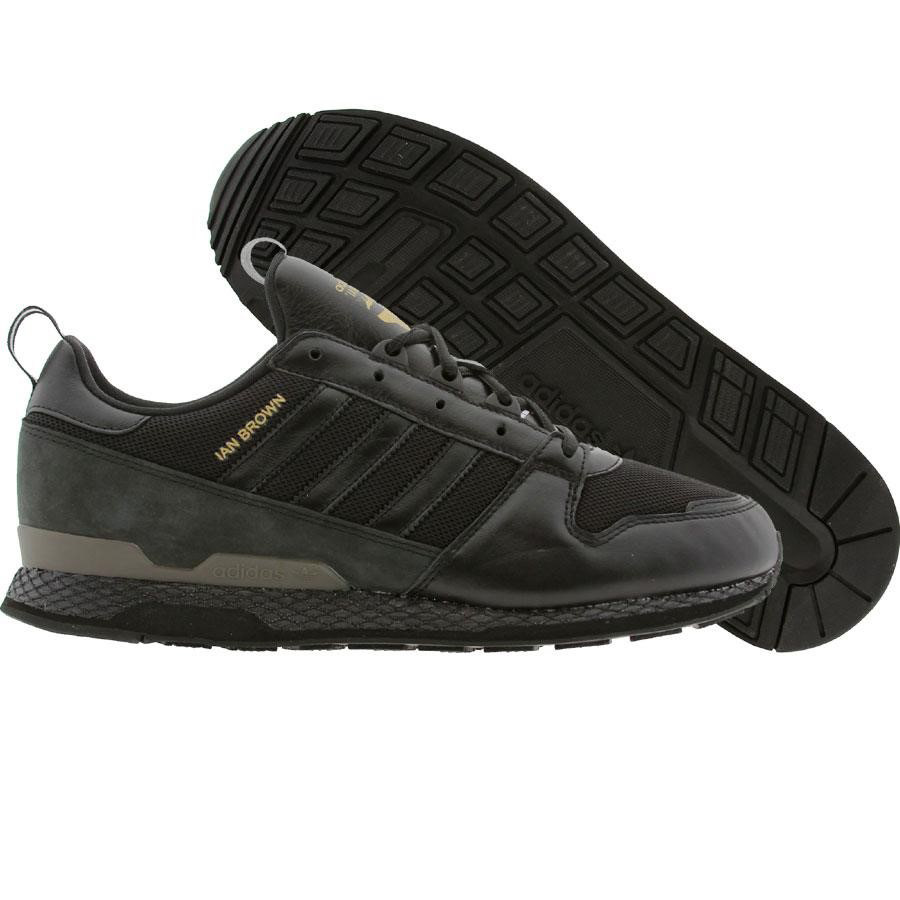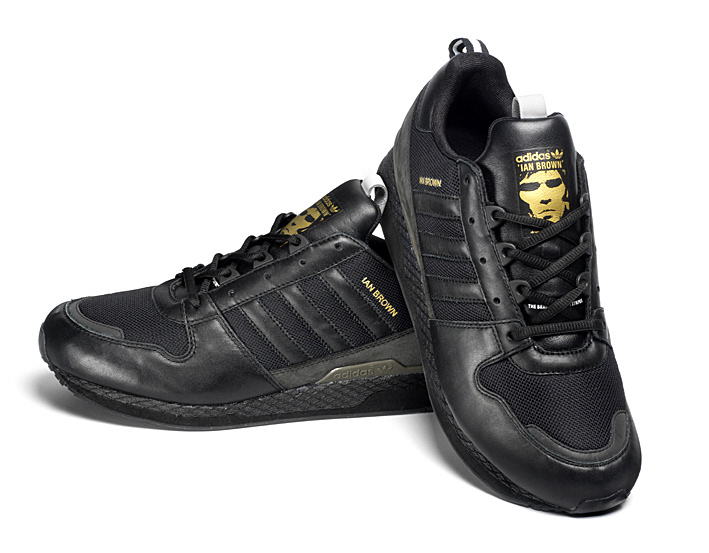 Ian is a legend; we all know that. I love Manchester United and The Stone Roses as well and I will be always proud of what they did for the culture. But sometimes I feel like they lost; United their identity in recent years, and Ian his chance, back in 1994. I'm not sure which hurts more but it's time to let go of the past and start thinking about the future. Ian has released Ripples this year, and United finished outside the Premier League top four. Of course, that's not what I (we?) expected but to paraphrase The Guardians review of Ripples: 
It isn't a juggernaut comeback, but it's a beguiling, often beautiful album that quietly but purposefully announces his return to the fray, as ever, on his own terms.