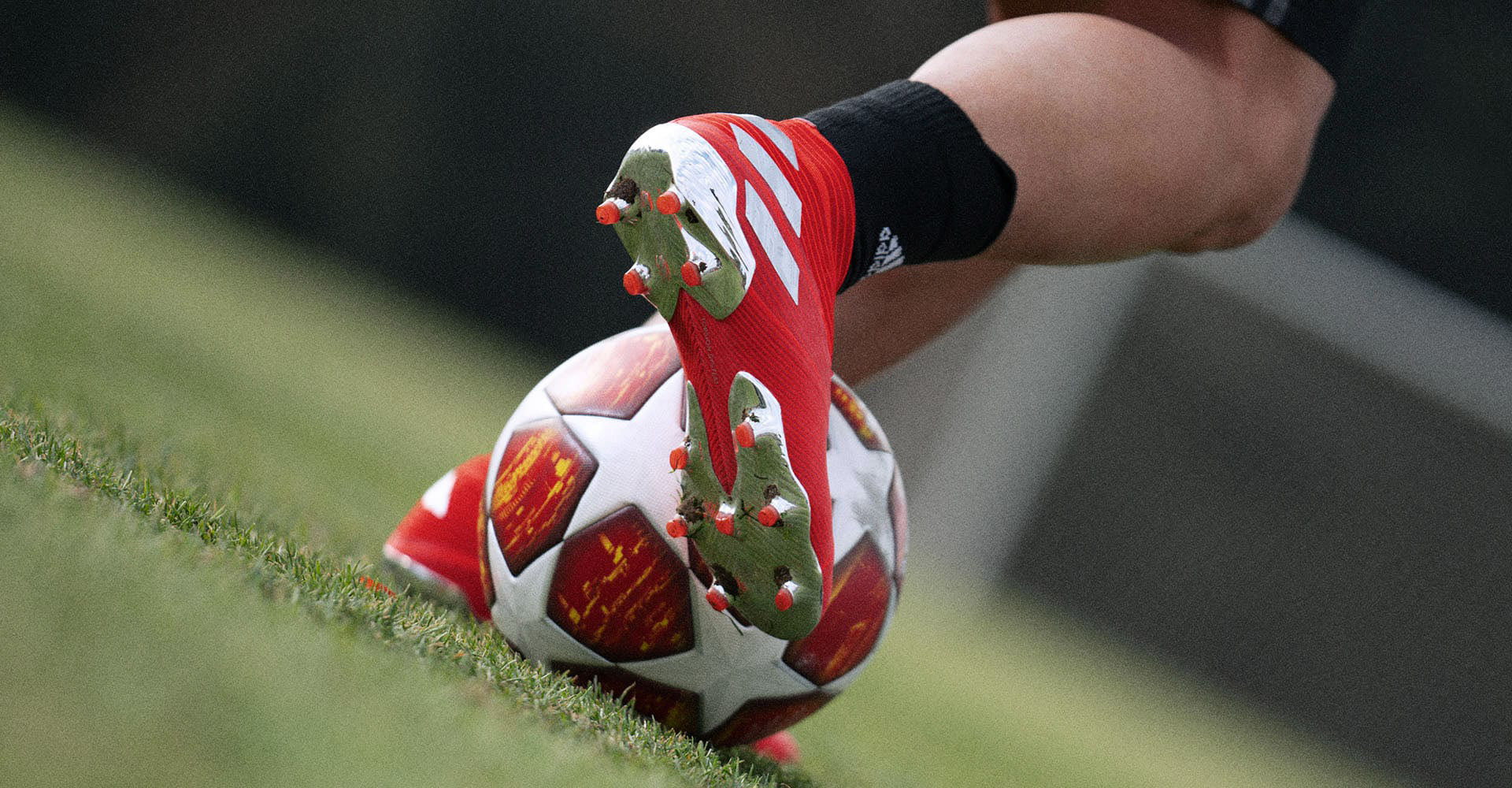 Adidas have revealed a new generation of agility. Moving on from the previous Nemeziz boots, adidas have dropped this updated version ahead of the full '302 Redirect' pack. 
The boot has been given a makeover following a long time of pure stagnation and desperation for an update. The Three Stripes' have introduced a new structure to the boot with the tape like structure being adapted to offer an unprecedented lockdown on the foot. 
Normally, with updates to a boot, they offer the same outcomes in an enhanced way via a different functionality or process. This is exactly what the Nemeziz 19+ does. Lockdown, acceleration, changes of direction, touch. It's the same. But better. And nicer. 
adidas have truly stepped up their game on this one. It's nice to see what was an aesthetically strange and surprisingly dull football boot which was the Nemeziz for so long be giving a fresh lick of paint and new foundations. It's Pimp My Ride but cooler because there isn't an Xzibit. 
The boot features a very strange but weirdly exciting structure. A V shaped tape like collar fits around the ankle and foot, locking it down and looking fairly decent doing so. 
See the boot for yourself below.