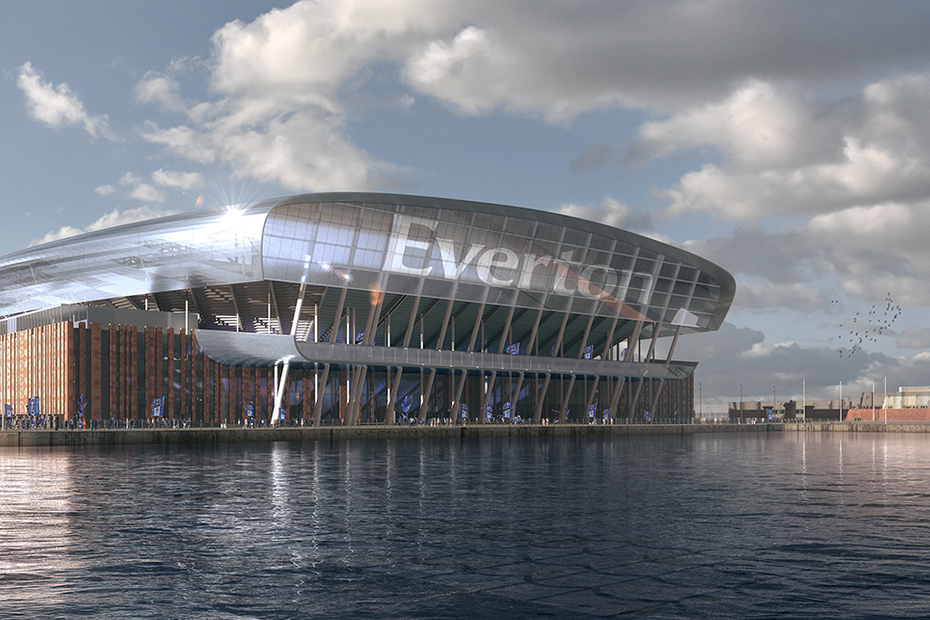 For as long as I have engaged with football, the blue section of Merseyside seem to have been on the brink of shifting from the iconic Goodison Park, with stadium plans collapsing on a routinely basis. However, a new look Everton Football Club has awoken from it's slumber, helmed by billionaire Farhad Moshiri's endless bank account and an inconceivable appetite for success. 
With this awakening has come the long awaited confirmation that the vast majority of Merseyside's blue faithful have been begging for, a 52,000 seater, state of the art footballing arena to behold. The Docks of Bramley-Moore on the River Mersey will be transformed into an entirely fresh, vibrant area that will reinvigorate the local area of North Liverpool (reportedly to the tune of £800 million).  It is of course going to take some serious time and investment, but if all goes according to plan, in 3 to 4 years time we may well be looking at one of the most awe inspiring establishments in modern day football. The initial images alone are absolutely mouthwatering and would entice even the biggest football cynics to visit, with the American architect Dan Meis infatuated so deeply with this project, he's gone as far as to get a tattoo professing his love for oldest top flight team in England. 
Before Goodison Park, Everton originally played their home games at a little known stadium called Anfield, which they eventually vacated following a plethora of disputes with the owner of Anfield. As a result of the constant back and forth, Everton moved to Goodison Park and the owner of Anfield created an institution that goes by the name of Liverpool Football Club. In it's illustrious past, Goodison has played part to some of the most remarkable spectacles in the annals of football history. Unbelievably, Goodison is the only club ground in England to play host to a World Cup Semi-Final and in addition to that, no ground in the country has hosted more top flight games than Goodison Park.
There are of course a number of Evertonians who are concerned about the vacating of the 127 year old incredibly well distinguished Goodison Park, with fears that the most memorable of Toffee wins will not be remembered, notable occasions that set the foundations and built this glorious club. However, these thoughts will almost certainly be dispelled by the fact the Bramley-Moore project has and will continue to go through intense public consultation, to ensure no stone is left unturned as Everton look towards a success laden future.
With all of this potential and capability off the field, Marco Silva's men will have to get things right on-field first and foremost, because if previous history is anything to go by, Silva won't be anywhere near the stadium's opening day in the 2023/24 season.