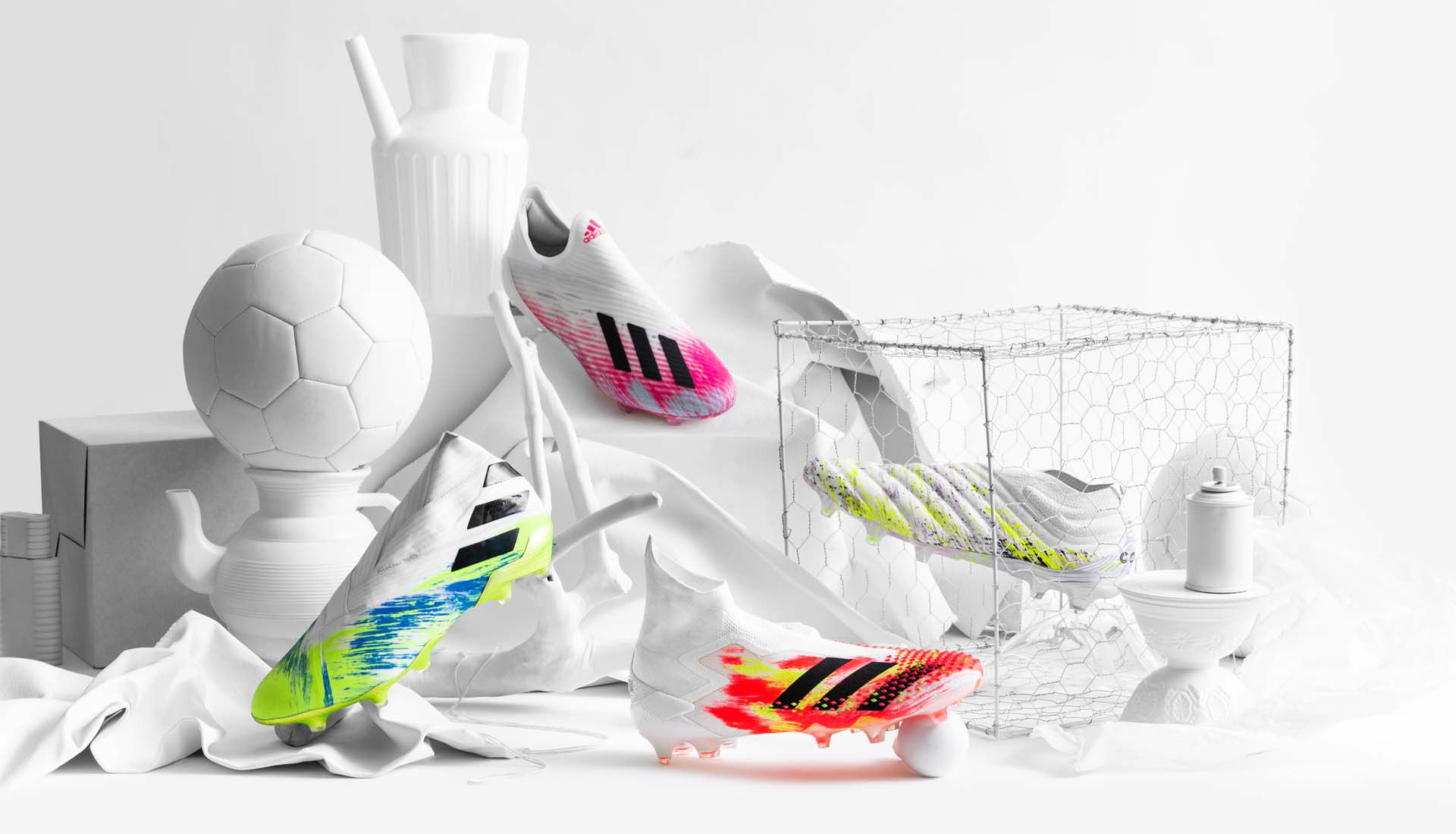 Adidas have revealed their brand new Uniforia pack following on from their Locality pack released not so long ago. The pack takes on a canvas and paintbrush effect, combining football with art in a vibrant mix of colour and performance. The boots look to allow players to express their self, much like art does as well. 

A consistent theme emerges across Adidas' recent releases which is this paint brush style. The colours are retained from the Locality pack but on this release, we see them painted across parts of white base. The crossover between art and football is more prominent when you focus on the white base as this acts like a canvas for the artist. The aesthetic is styled as though it was handcrafted by artists themselves and will surely showcase self-expression of football players, whenever they get to wear them.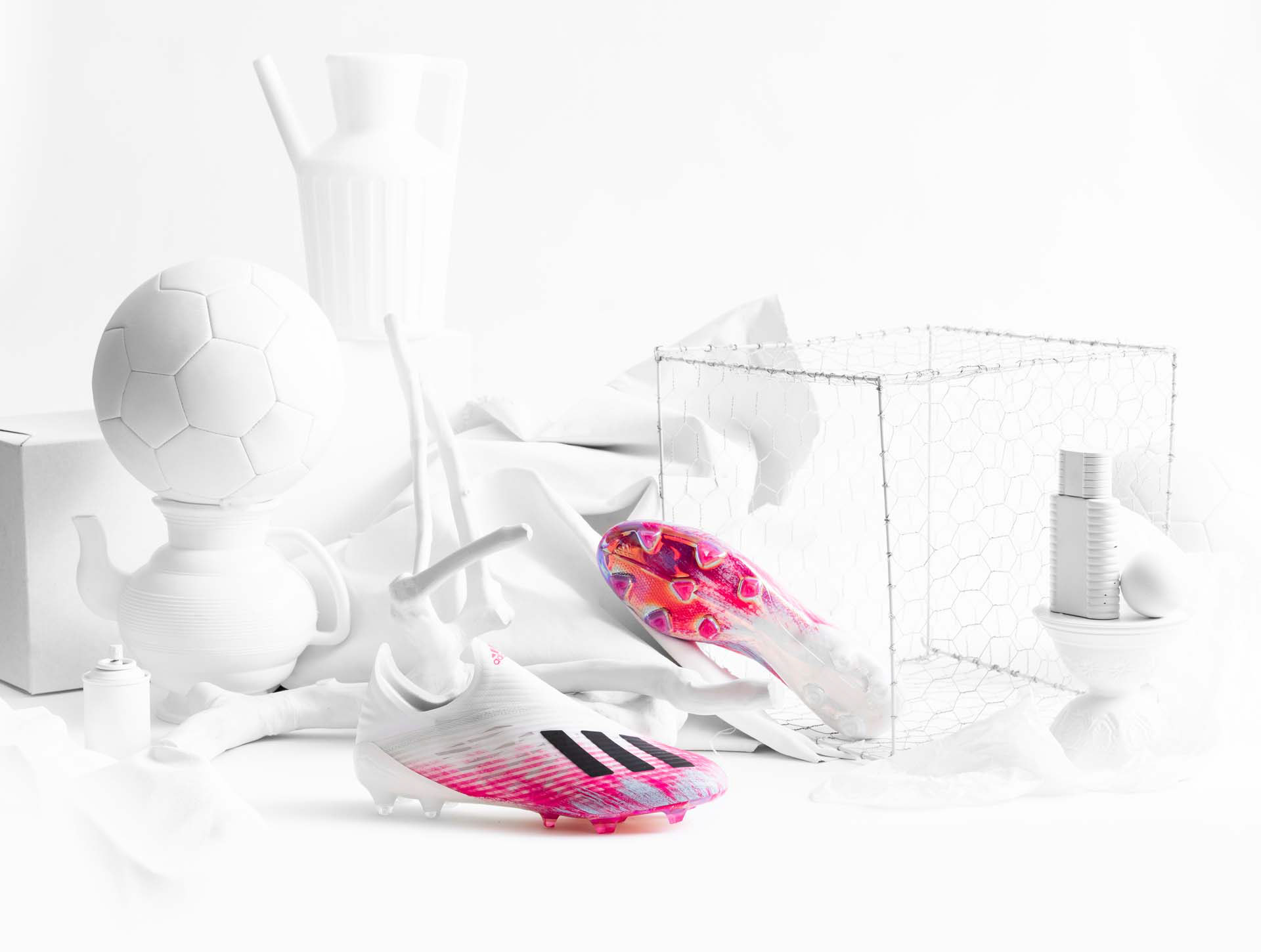 The discussion around Adidas' speed boot brings up rumours that is on its way out to make way for a new silo. The rumours suggest that this could be the last colourway we see on the X19+ and why not go out on a luminous pink colourway like this one? The colour continues from the Locality pack, almost as if it was in 'sketch' phase. We like it though.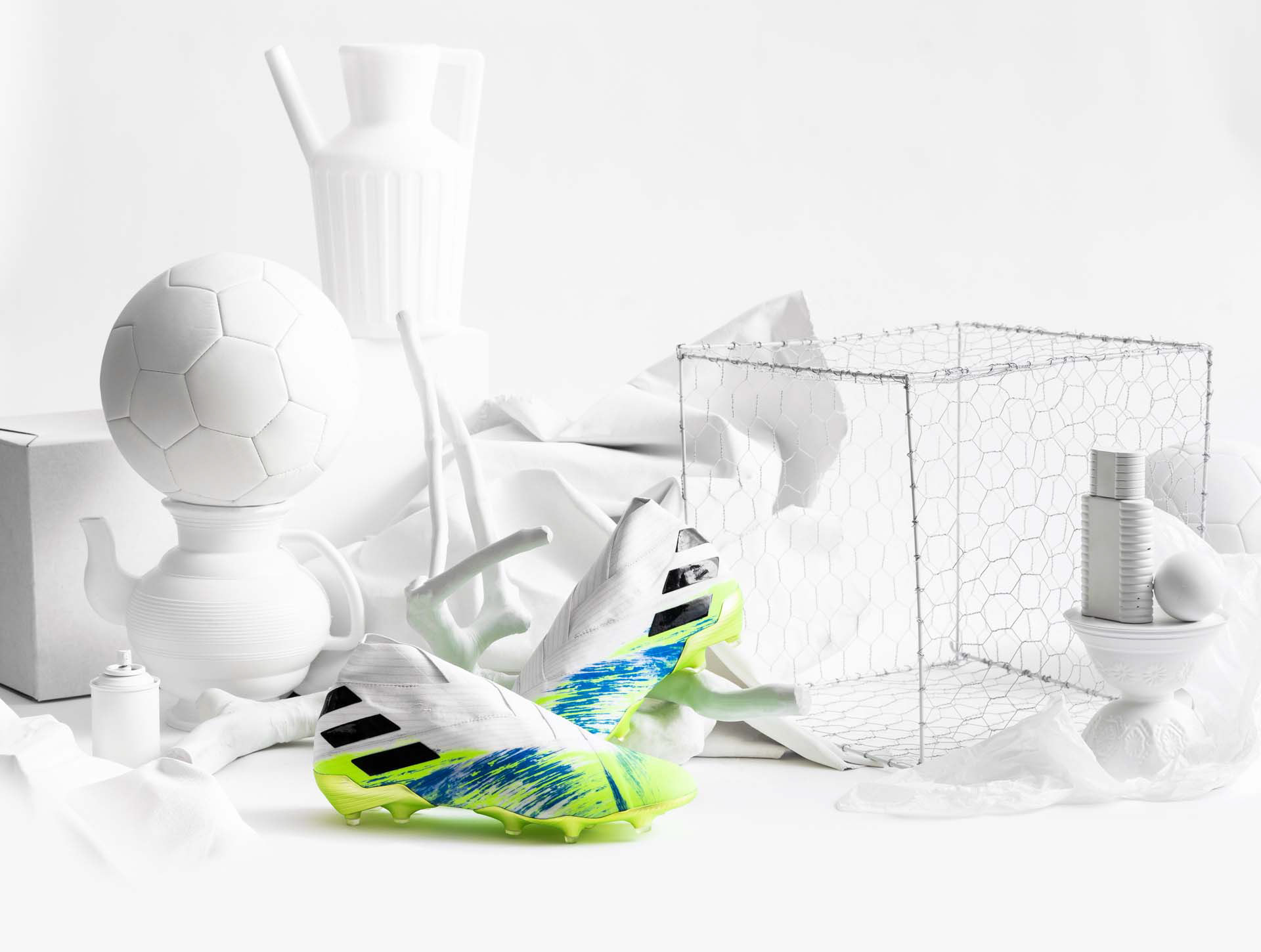 The Nemeziz 19+ was absent from the aforementioned Locality pack but makes its return in a loud fashion. Flashes of green and blue sprawl across the white upper, with a split green making up the sole. We could be seeing an update on the Nemeziz silo soon but this colourway is one to appreciate, especially if you like your boots a bit eccentric in places. 
The Predator drop for this pack is hot. And we say that in reference to the flame like colourway and in reference to it looking very good. A wonderful lick of yellow and red allowing for a vibrant forefoot, leaving the rest of the boot looking very slick and cool in icy white. A contrast we can get on board with.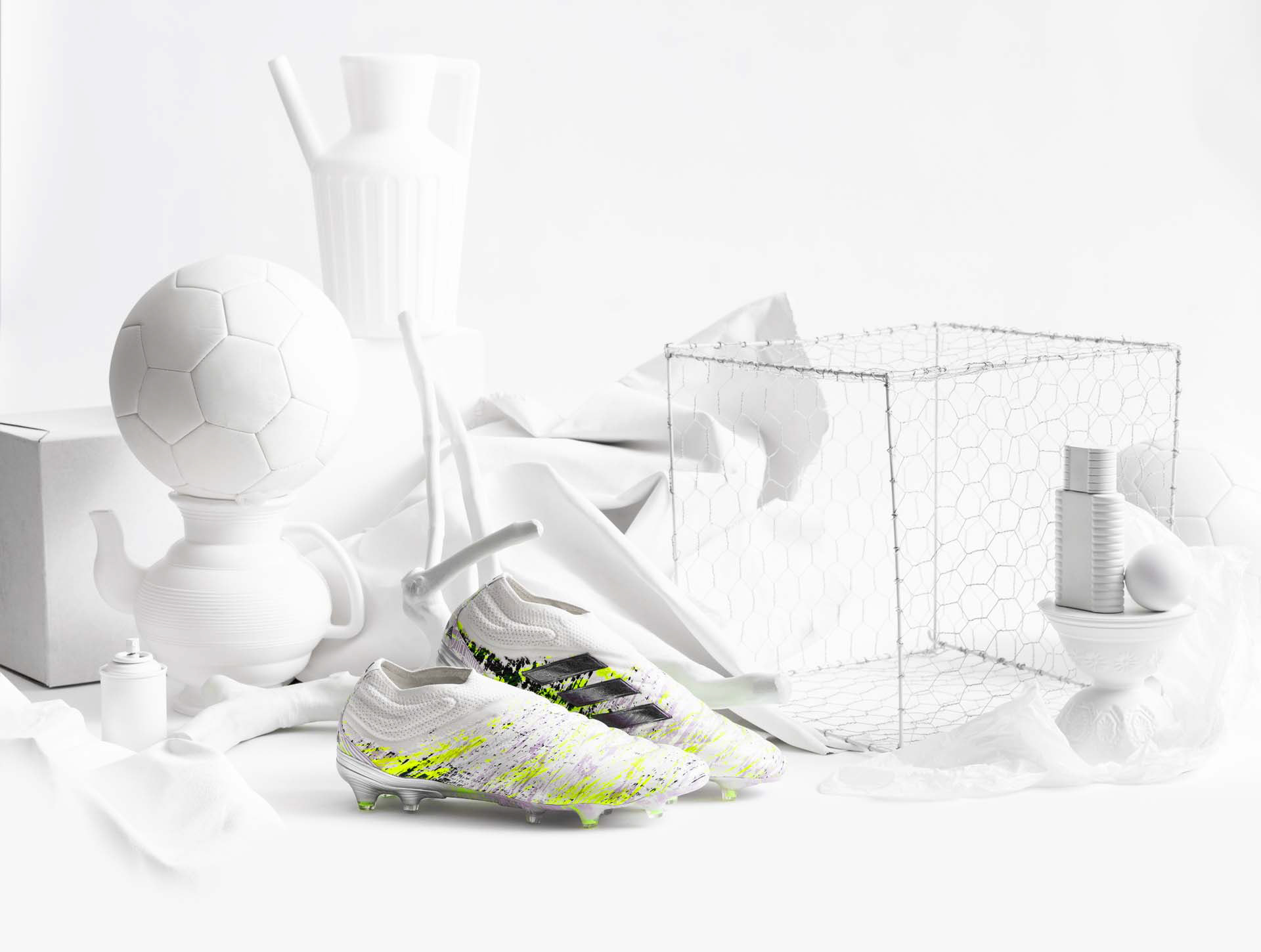 Rounding off the pack is the COPA20+ in 'signal green'. A bit more toned down compared to its counterparts using a splatter effect of green, white, silver and black. Despite being toned down, we like how the green gives off a vibrance whilst keeping it a bit more cool than the others. 
The Uniforia Pack is named due to the unity and euphoria football can bring. It drops on 2nd June and you can cop it at adidas.co.uk.