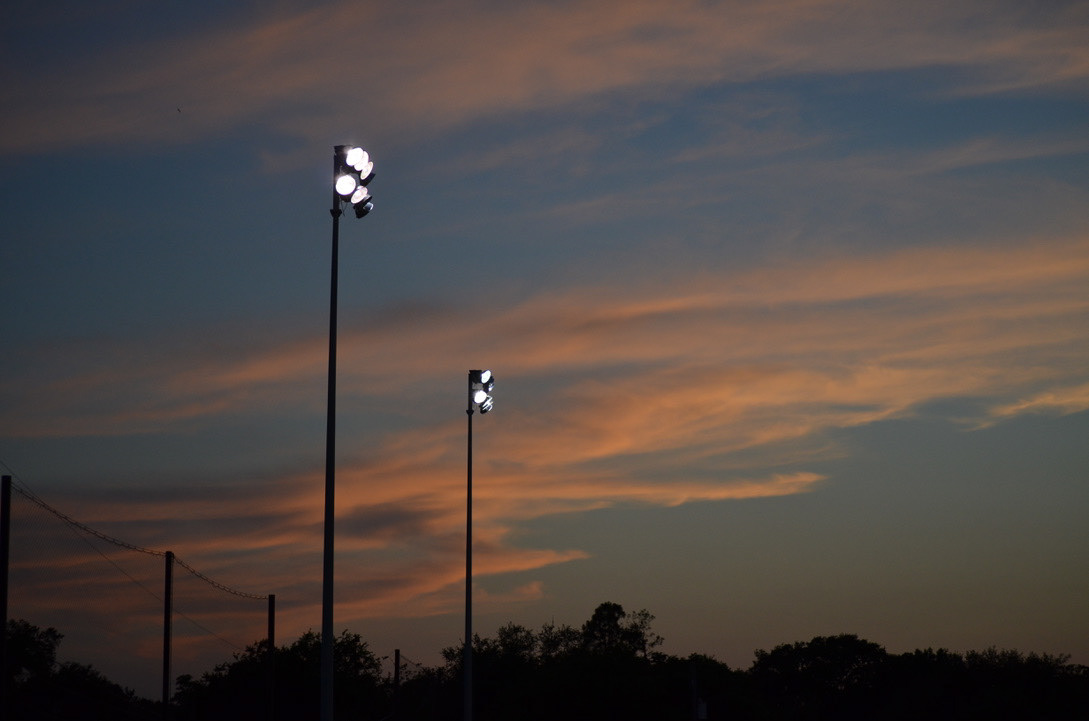 The American game is as unique as the country it continues to develop within. It is fair to say, they've taken football and made it their own at this point (heck, they even renamed it). But from amongst the weird, but yet very entertaining depths of 1-on-1-style penalty shootout-alternatives and a difficult start to life as America's elite tier, has emerged the modern-day MLS - a brilliantly captivating collection of clubs, cultures and fanbases that all show the effortlessly intoxicating traits of a country that has, eventually, yet somehow inevitably, fallen in love with the beautiful game. 
Major League Soccer is finally starting to show signs of its glistening potential. Genuinely talented, homegrown talents are actually starting to become commonplace all across the league, which combined with the iconic array of 'all-stars' that have, and continue to, grace the pitches all over the country, have allowed for clubs to finally start to develop much-needed identities and some very impressive fanbases to match. 
But beneath the highest level of American soccer, and the commerciality that comes with it, is where you can discover the raw, unbridled love that the country now has for the sport. I spent last summer with AHFC Royals, a club in Houston, Texas, who compete in the USL2 - the equivalent of League Two - over in the USA. Primarily devised to act as a development league, the 72-team division is split over eleven regional divisions that span the vast nation of America.
It is a fantastic level of football, with foundations planted deep in a community's unadulterated passion for the game. Using Houston as an example, the Royals had so many other sports teams to compete with. The Astros are currently one of MLB's finest, as are the Rockets and Texans in the NBA and NFL respectively. Even in soccer alone, there are the Houston Dynamo & Dash, as well as a whole host of smaller clubs, like AHFC, who compete in the USL - so securing a large, consistent fanbase has proven very difficult. 
But although the club doesn't boast the league's highest attendances, those sat on the 'bleachers' had an obsession with the game unlike anything I had seen. They were superfans, who just loved to engage with soccer at any level possible. From Dallas to Mississippi, every club we travelled to play, every sleepy Texan town we visited, entire communities would embrace matchday and bring their own unique methods of support onto the terraces. ​​​​​​​

In the USL2, any green surface that comes in a remotely rectangular form, sides would call their own. They'd make it home. We played on astro turf pitches round the back of local high schools, inside enormous college football cathedrals, even on the outfield of minor league baseball fields. The 'play anywhere' mantra has never been applied so literally. Every single club had such a refreshingly original outlook on the way the game should be played, a completely wholesome identity, that was just totally infatuating. 
It was a league that held the innocent beauty of non-league football here in England. Where each club has a tight-knit, family-like feel to it, with bonds strengthened by the fact they are seen as outcasts, in a lot of ways. See, in the deep south, you play football or baseball. It's that simple. Soccer is as embryonic there as it is anywhere in America, and the supporters seem to revel in that. It is in places like this that you realise how truly blessed we are to have such a vast bank of footballing culture on our doorstep.
This hit me when at an away game against a fellow Texan club, Brazos Valley Cavalry. I sat there, amongst a noisy crowd of College Station locals, and I noticed something out of the corner of my eye. In the middle of this faraway city, with a population of just over 90,000 people, over 4,750 miles away from England, I saw a young lad wearing the complete Man City away kit, with 'DE BRUYNE 7' emblazoned across the back. And for me personally, as a citizen of Manchester, a student who actually studies at the Etihad Stadium, I couldn't help but let off a smirk. That kid would have done anything to do the same walk up Joe Mercer Way to the sky blue hub of Premier League excellence that I do every day, Monday to Friday.​​​​​​​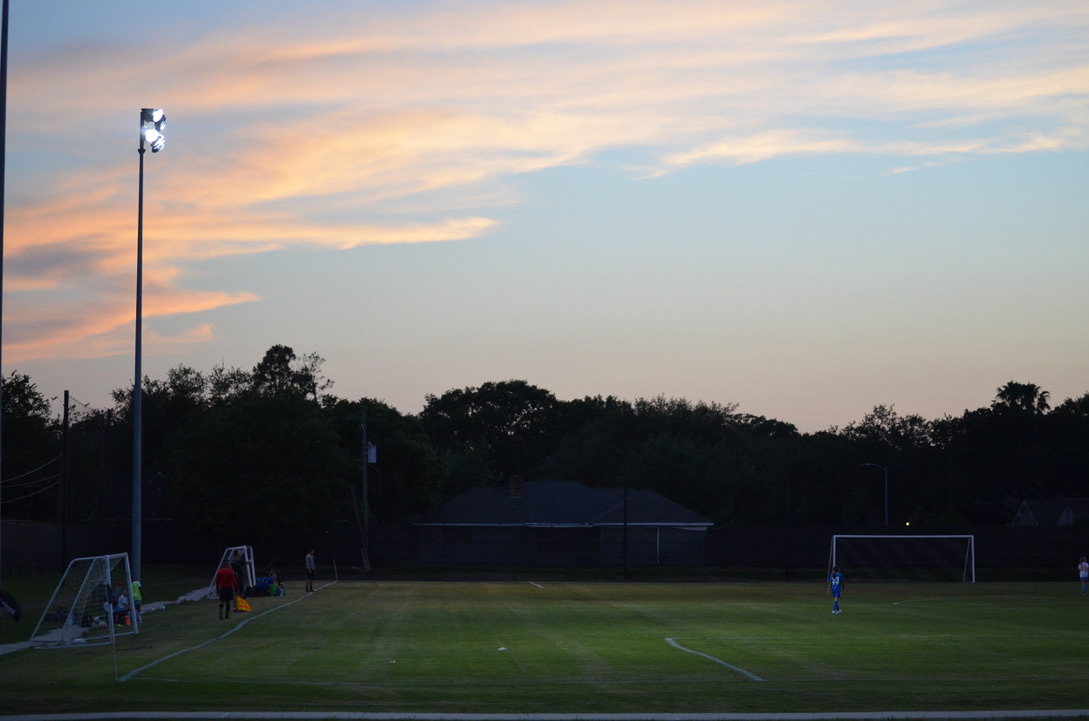 But whilst he'd have relished the chance to experience football as I know it, here I was, falling in love with his local take on the sport. The USL2 provides all the trademark features of American sporting culture - tailgating before fixtures, the indisputable fragrance of corndogs and burgers floating round the stands, Star Spangled Banner booming out before every single match - and a crazy blend of some Sunday-league-calibre features and top-level professionalism.
The players who had traveled to Houston to line up for the Royals over the Summer, between their college semester dates, had to stay with host families (as I did, too), who were just warm-hearted locals desperate to help out their cash-strapped local club. But the players in question weren't of an amateur disposition, they had represented the USMNT at youth level, with some having contract offers pending from Spanish Segunda Division clubs - a Royals midfielder had even caught the eye of Inter Milan and Porto whilst on international duty. Never have I seen such an intriguing, contrasting standard of football.
Perhaps the best way I can summarise this, is with a conversation I had with the coach of the Royals, Josh Gardner. A product of the club's academy himself, Josh went onto play for a whole host of MLS clubs, including LA Galaxy, before returning to Houston to manage the club who gave him his big break in soccer. He'd picked me up in a typical coaches' car, an understated Honda Accord, which was filled with old balls, bibs and boots, to drive me to our next home game. We stopped off at a fast food joint, Whataburger, to grab some food before we arrived at the ground, where I asked him a question.
Sat opposite him, his mouth covered by the double-bacon cheeseburger he held in his hand, I asked him who the fastest player he'd ever faced in the MLS was. He paused. His face contorted as he racked his memories, whilst still chewing a fresh bite of the $3.99 sandwich he held in his right hand. He swallowed, took a sip of Coca-Cola from his cup on the table, before delivering the following response. 
"Jheez, I don't know, bro. Probably Thierry Henry."
My jaw swung open. I'll never forget that answer. Because, for me, it put the USL2 into a perfect nutshell. It is lower-league football as we know it, but wearing heeled boots and a stetson hat. Typically brash, but of course, still forever lovable. Southern hospitality forcibly blended with European footballing practises, like a Tennessee whiskey in a cocktail with an Italian white wine, that somehow, tastes absolutely superb. A fusion of passion, promise and good ol' national pride that, for me at least, has changed the way I see our sport blooming in the craziest nation on Earth. 
Man. God bless America.