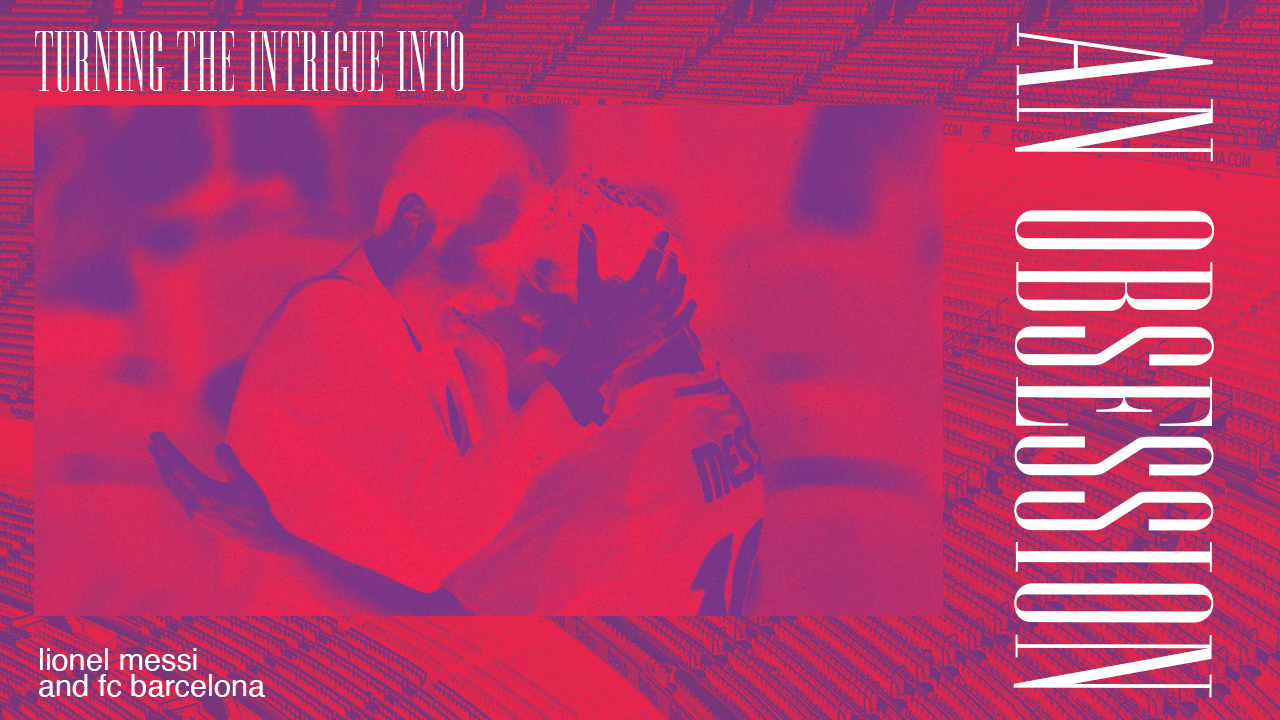 I sat and watched FC Barcelona be terrorised at the hands of Bayern Munich in Lisbon in a UEFA Champions League quarter-final. I'm dumbfounded, but I am unsure why. Barcelona has been in disarray for a long time now and a defeat like this showcases just how much trouble the club is in. And seeing a club I have loved for a long time fall from grace as hard as Barca have, and continue to fall, is tough. 
I've always been a Newcastle United fan and I always will be, but I have a big soft spot for Barcelona and that is because of one man: Lionel Messi. I started watching Barcelona around the time Ronaldinho was running the show and Lionel Messi was just coming through the ranks into the first team. I was young back then, but I still remember being in awe at the Brazilian playing in the famous stripes of the club. It was joyful and that is why Ronaldinho remains, alongside Lionel Messi and Diego Maradona, as my favourite ever player. 
But when Pep Guardiola took over from Frank Rijkaard in 2008, things changed. I'd say they changed for the better, despite Guardiola shifting out my favourite player to AC Milan. They changed for the better because Pep Guardiola influenced the way I watch football and my own personal philosophy of the game, from that point onwards. 
It was this transition to Pep Guardiola's Barcelona that made me realise just how football should be played. It was intricate, with beautiful link-up play in the midfield. It was technique and touch over pace and power. This was relatable to me as when I play, my game surrounds touch and technique as I am not a pacey player, nor a powerful one. However, it wasn't this philosophy that got me hooked to FC Barcelona. It was Lionel Messi.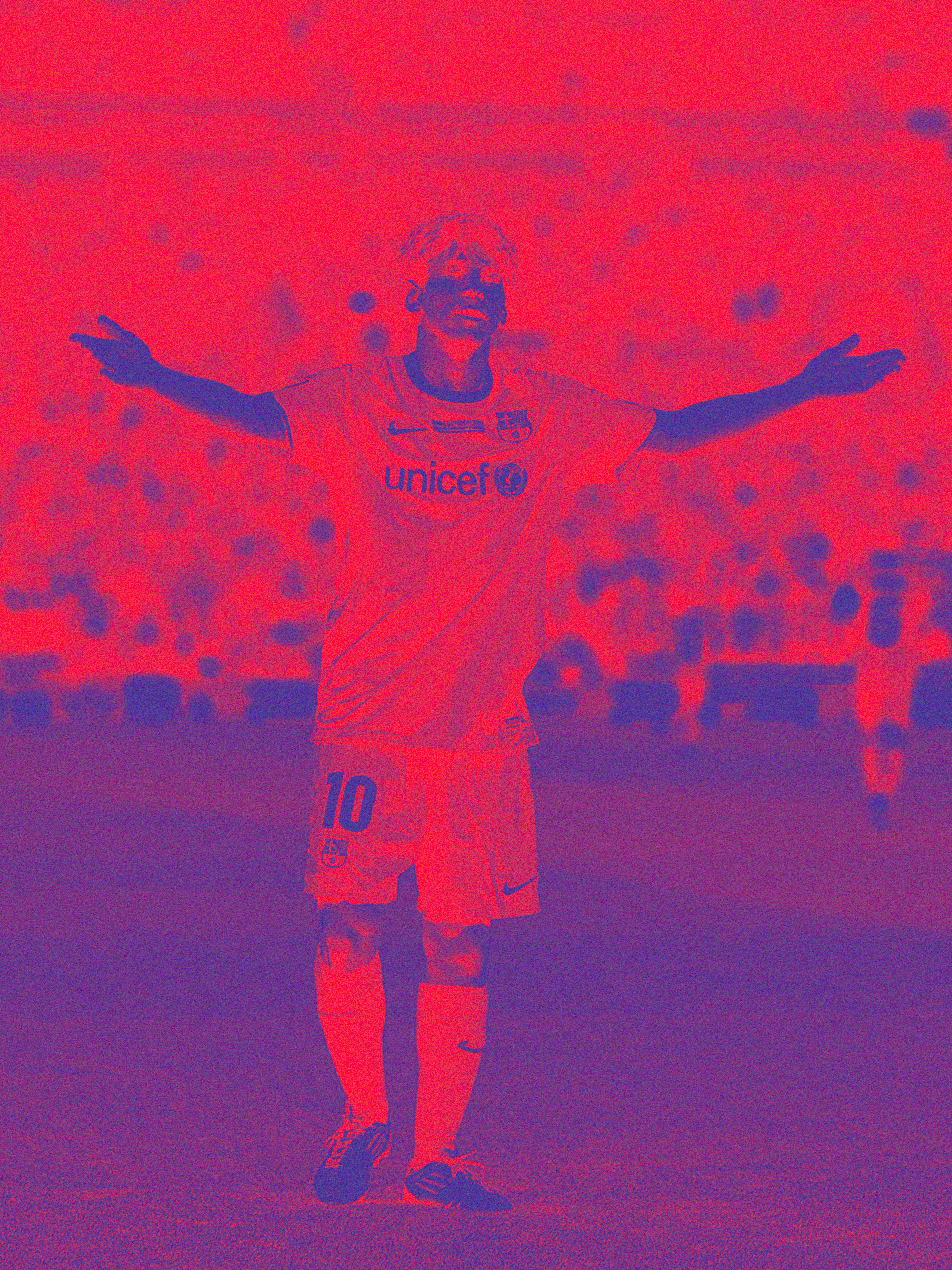 Lionel Messi is, of course, extraordinary. Time and time again, he breaks the boundaries of human ability and produces illustrious moments that none of us thought was possible. During the Guardiola era, the pinnacle of my time watching football, he was unfathomably good. 
The enormity of Lionel Messi's abilities is lethal and I often feel blessed I got to witness his destruction across world football. I missed out on Diego Maradona, so Lionel Messi fills the gap. 
The reason I became intrigued by FC Barcelona was because of what it represented. A type of football philosophy I resonated with, an astonishing youth academy in La Masia and an infrastructure that confirmed Barcelona as 'Mes Que Un Club', as they always tell us. However, it was Lionel Messi that turned that intrigue into an obsession. 
A long time has passed since Messi, Andres Iniesta and Xavi were dominating the world and since then, it's been a rocky road to mediocrity. It's sad. It's sad because of the increasing decline of what once was a club ripping through the world. It's sad because I am witnessing the decline of a club that shaped me as the person I am from a football perspective. From 2016, this decline has been happening. A turgid time has been set upon the Catalans since the Champions League win of 2015. A time of poor recruitment, board ineptitude and Lionel Messi bailing the club out time and time again. 
The fallout with Neymar was significant, with one of the world's best departing to PSG. Here was a player who was destined to become the heir to Lionel Messi's throne at Barcelona but the friction between the two, with Neymar becoming hungry to be the world's best, and other factors such as carelessness from the board lead to the Brazilian departing. From then, he's never been replaced and the disastrous recruitment project launched from then on by the Barcelona board was somewhat ghastly. 
The project of finding a successor for Lionel Messi is still ongoing, despite it having barely started. And the negligence of La Masia is evident with a strong lack of new stars breaking through (bar Ansu Fati and Riqui Puig, who I'd put good money on being sold anyways). Arturo Vidal, Antoine Greizmann, Philippe Coutinho, Andre Gomes, Lucas Digne, Malcolm, Kevin Prince Boateng and Paulinho all came in between 2016 and now. That list, to put it honestly, is atrocious. A very sad list with no signings that embody the philosophy that once made Barcelona the best team in the world. Despite all of these players being highly rated in their own right, they're not Barcelona signings. Antoine Greizmann was especially odd, to me, because it was blatantly obvious he did not fit with Barcelona. The signing was made because of the board's desire to sign big names to sell shirts. The only signing in recent times from Barcelona that I've actually supported is that of Frenkie De Jong. 
With some of the alumni of the Guardiola-era remaining at the club and ageing, there has been a desperate need for a new wave of talent to take the reigns of the wild horse but with no prevail. President Josep Bartomeu has come out recently and stated their focus is now on this new wave, stating it's time to bid farewell to the old age of Barcelona players. I'm unsure if I believe him. 
I watched Graham Hunter's documentary 'Take the Ball, Pass the Ball' recently and whilst watching, something struck me. The players of that Guardiola-era Barcelona team were constantly saying Barca were different from other clubs. You needed to know the Barca way, know the philosophy and commit to the system, otherwise you failed at the club. Xavi said it multiple times, as did Dani Alves. Barcelona has lost that. Lost the identity. Lost the aura surrounding the club. It's this that has inevitably lead them to this fall from the top. 
Lionel Messi is slowly heading towards the end of his career too, even though he isn't showing many signs of decline just yet. This, as its own entity, makes me emotional. An end to a player who has an exponential amount of moments to cherish and connected me to a club and philosophy that I now look to represent when watching or playing football. I will never forgive the Barcelona board for wasting half a decade of the greatest player of all time's career by being incredibly bumbling in all its ordeals. Lionel Messi deserves to win every trophy, every year, but being surrounded by mere mortals does not help his destiny. 
I don't know what is next for Lionel Messi but I hope, as a football romantic, it is a return to Argentina to represent Newell's Old Boys and him nicely settling down, basking in the Argentinian sun whilst sipping on a cerveza. For Barcelona? Well, I am going to sit here with sorrow and witness them implode, hoping there isn't a resurgence of Real Madrid dominance.