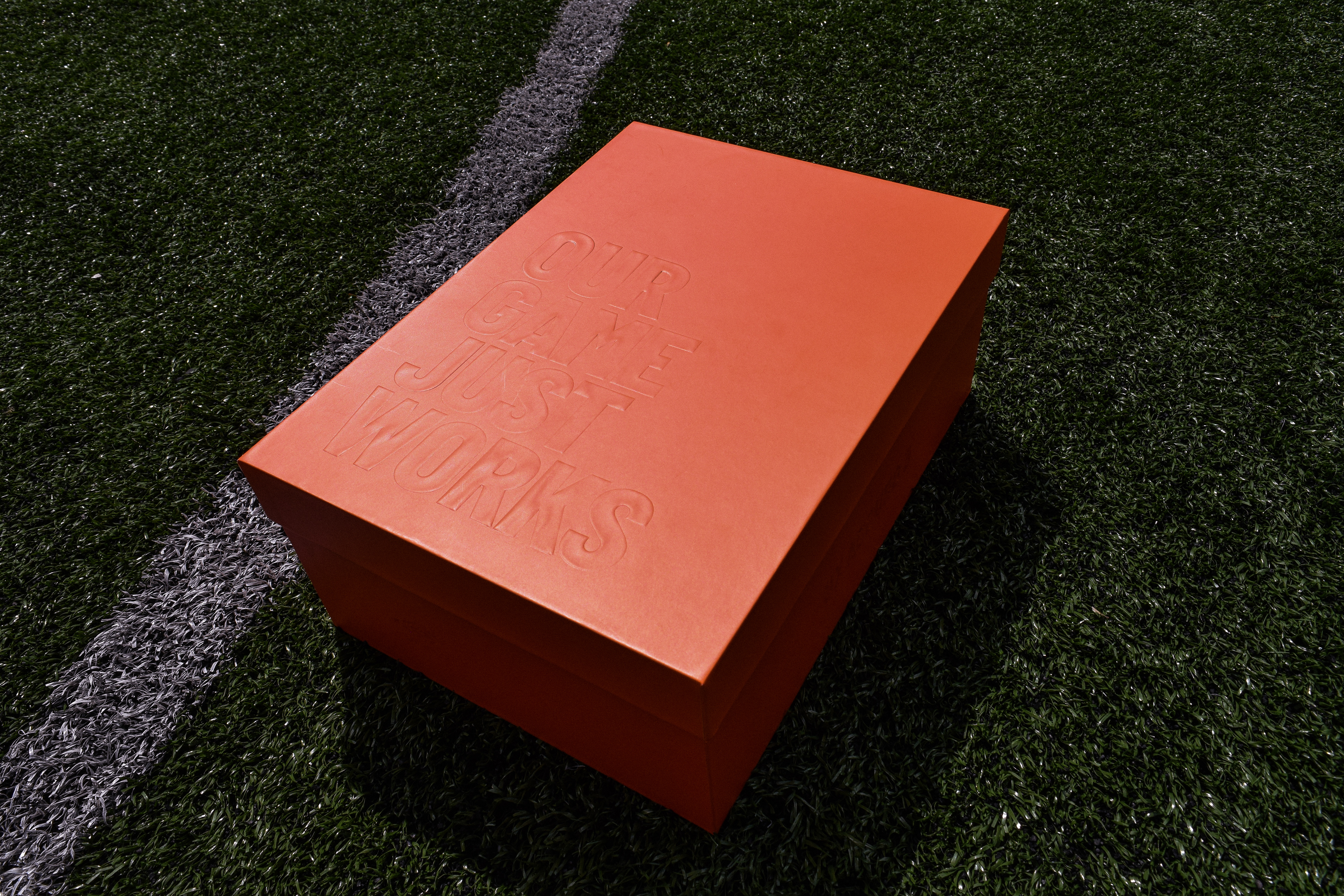 First touch is crucial during a game of football. But do you boots aid the process? Well, Umbro have dropped a new edition of the UX Accuro with D30 technology. Tech that actually works. #OurGameJustWorks
We managed to get our hands on the recently launched UX Accuro 3 and decided to test them out. Umbro revealed a few different teasers leading up to the reveal, claiming this boot was going to increase ball control and comfort. These teasers included mock-ups of 'prototype' boots including a jelly boot, a glue boot, an octopus boot and a magnet boot. Of course, none of the were real but we respect the marketing strategy. 
On these new boots, we see D30 technology used on a football boot for the first time. Usually used on products for armed forces and industrial workers, this tech is a patented piece focusing on enhancing touch and comfort. Basically, in no scientific way at all, the technology is used to absorb impact and increasing the energy being used up. This absorption and increased energy output is said to improve control. And we felt it when we tested the boot out. 
During us kicking a ball about a pitch for an hour or so, we felt as though our touch was smoother and more controlled when a pass was played into us. It felt nice to be on the ball. Passing the ball and striking it felt wonderful to do. Not only this, but putting on the boot and actually wearing it was very comfortable and easy. 
Going onto the aesthetic. They're bold. An exciting, vivid orange which will bring a vibrance to the pitch. As well as the striking colourway, the U-fit collar not only is there to enhance performance but also offers a nice look as well. 
They're a really nice boot. Good looking, great to play in and came with a superb marketing strategy. We enjoy them.