Umbro have unveiled a brand new boot ready for players returning to pitches across the world. This is the new Velocita 6 silo in a Peacock Pink / Black colourway. 
This new Umbro flagship is a dedicated speed boot, with every design decision being made with raw acceleration, thunderous speed and increased agility in mind. The boot incorporates a super-lightweight PEBAX Sprint+ outsole along with a unique stud layout that enhances off the mark bursts and overall pace and power. 
The thermo-bonded V frame offers increased support for the foot which contributes to agility, allowing for quick changes of direction when avoiding tackles or losing the defender to find space.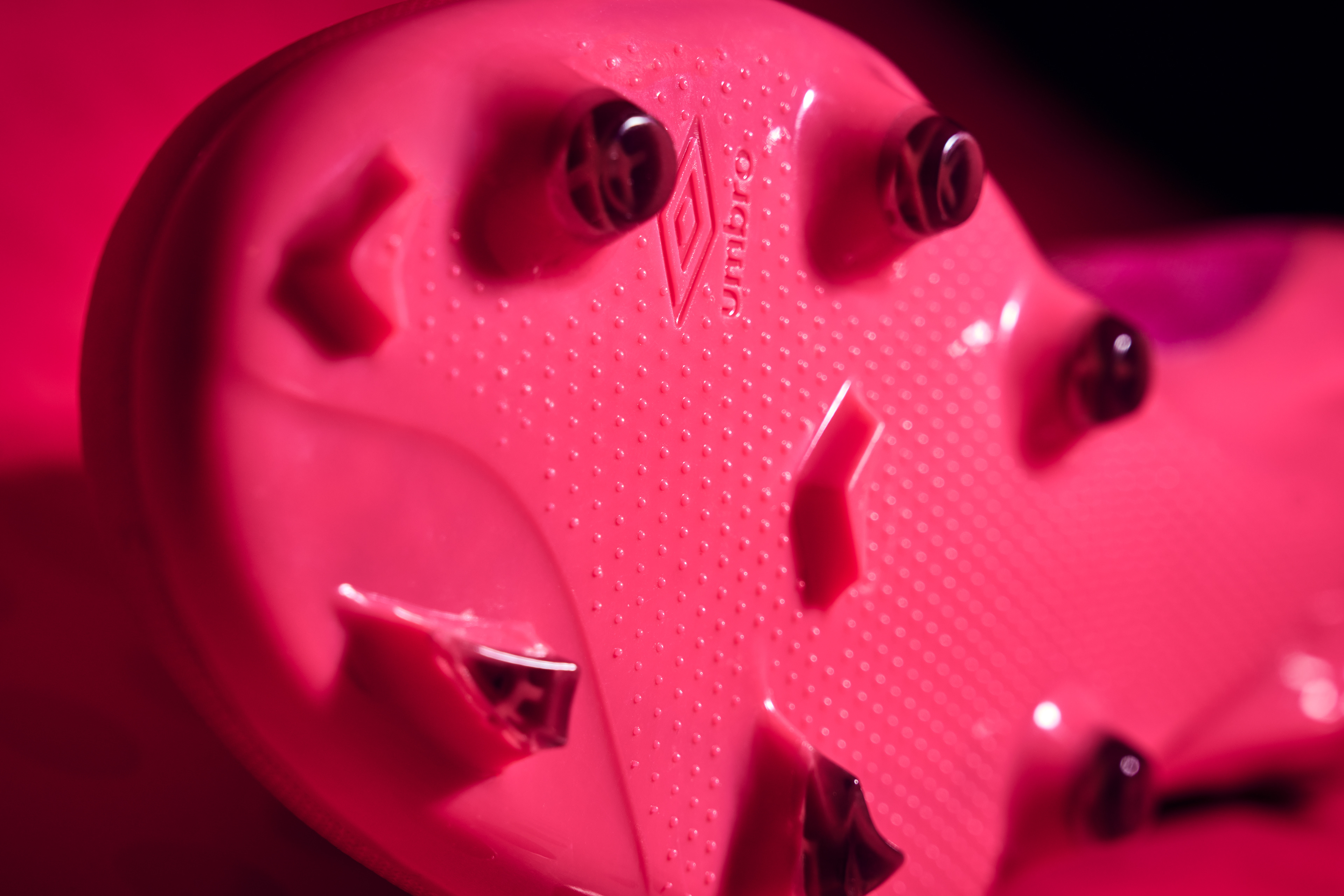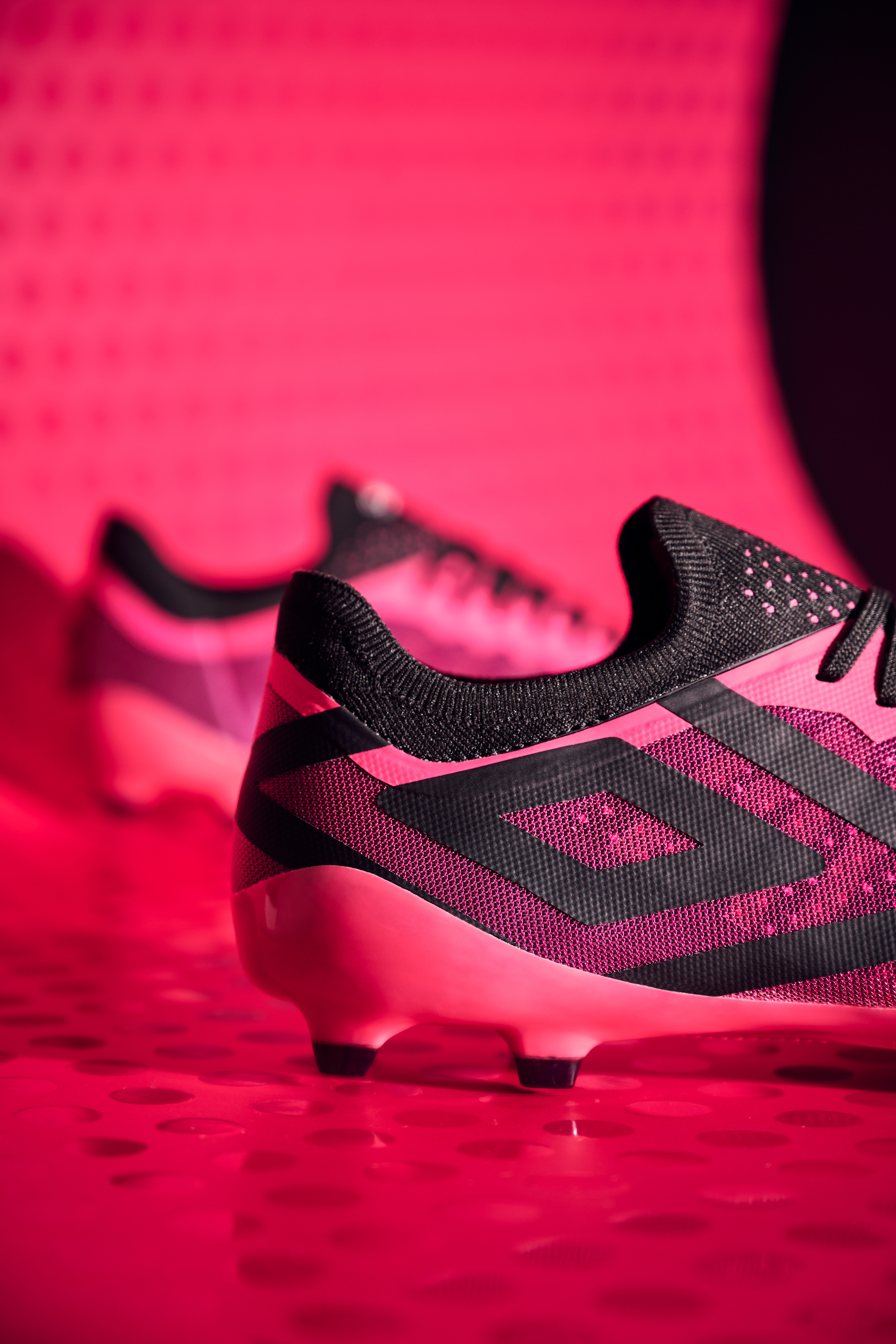 The boot comes with a vent knit adaptive fit technology which locks down the foot and keeps it in its natural position.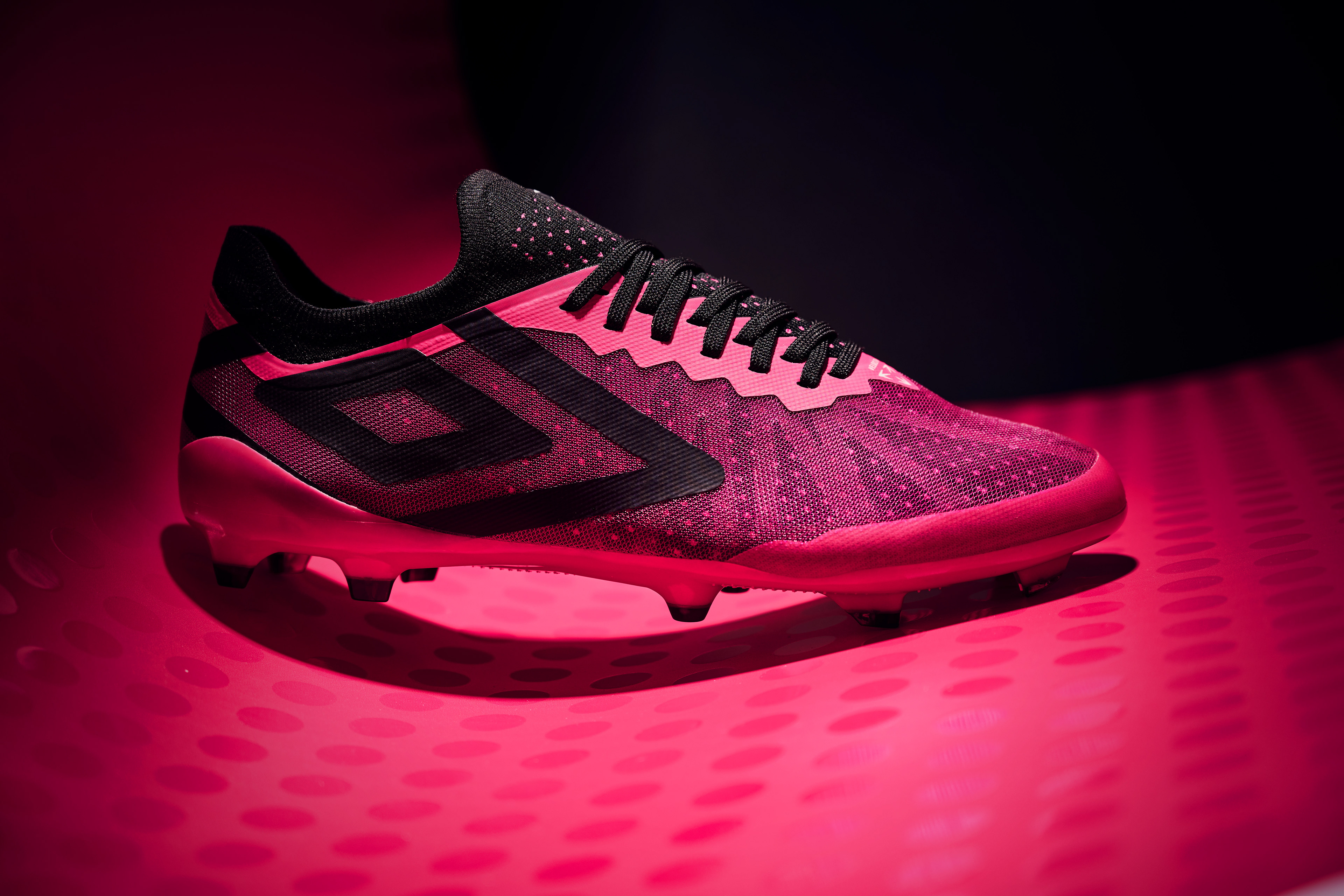 Umbro's campaign, #GimmeTheBall, is inspired by the voice of the players. After a long time away from the game and wearing our new boots, you'll rightly be demanding the ball. See you on the pitch.