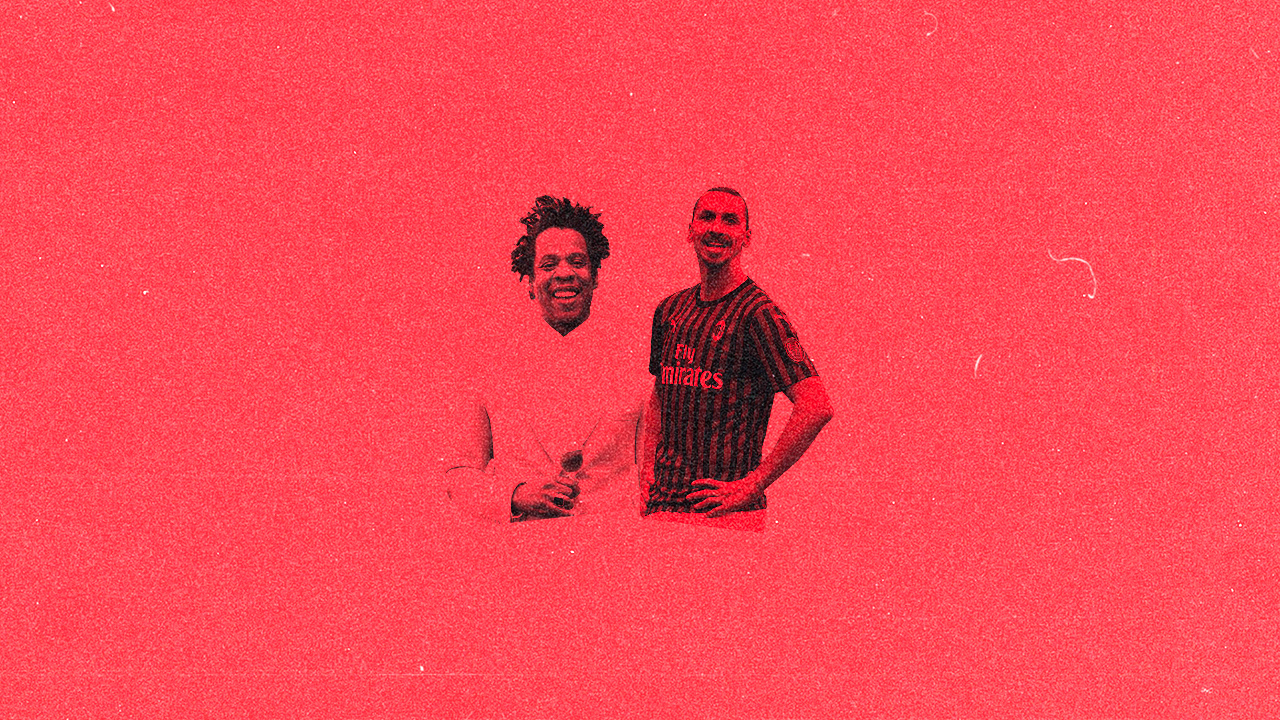 The deal between Italian giants AC Milan and American entertainment agency Roc Nation signals a solidified partnership between football and the arts. Driven by a shared passion for "innovation, community, integrity and inclusivity", this partnership is further proof that football, or soccer, is cementing itself as the sport du jour in North America, aided undeniably by the wave of ultra culture sweeping its way coast to coast.
Born of a charity concert earlier in the year, 'From Milan With Love' was an attempt by both parties to pay tribute to the heroes and victims of the COVID-19 crisis. Headlined by Alicia Keys, the show also featured DJ Khaled, Kelly Rowland and the Jonas Brothers from the Roc Nation stable, while Milan offered up the hosting services of Kaká.
For Milan, this is an ingenious example of creative accounting in the wake of a global pandemic and financial crisis that has the power to cripple a large percentage of football clubs across the globe. While pivoting away from the pitch and focussing on marketing and branding is not necessarily groundbreaking - Juventus altered their club crest in 2017 in an attempt to become more aesthetically adaptable to streetwear clothing, while just this week Glasgow Rangers announced a simplified, minimalistic approach to their badge making it more suitable for monochrome printing on baseball caps and track jackets - forming an official link between football and high-grossing recording artists is an excellent way of entering a new market; introducing yourself to a wider fanbase.
A decade of financial mismanagement has left AC Milan on the outside looking in - both for the Scudetto title and European qualification, to the point where it saw them banned from European competition in recent seasons. This collaboration shows they are actively seeking and involving themselves in creative partnerships in an attempt to turn the tide.
Strangely, the quarantine break seems to have done the club a world of good. The re-signing of Zlatan Ibrahimović has proved a masterstroke. His leadership and performances on the pitch have been nothing short of talismanic, while his personal brand and out-of-this-world persona will have done wonders for the clubs marketing strategy. The recent announcement of Ralf Rangnick's arrival at summer's end in some kind of sporting director/first-team coach capacity, bringing with him the Midas touch he has shown while working for the Red Bull empire, will hopefully continue to turn around the sporting achievements of the club. Stefano Pioli, meanwhile, effectively installed as an interim coach after the sacking of Marco Giampaolo in October last year, has thrown a spanner in the works by winning too many games since the resumption of Serie A making him difficult to sack. For the first time in almost a decade, things are looking rosy for I Rossoneri. 
For the Milan x Roc Nation partnership, "areas of focus include philanthropy, music programming, merchandise collaboration, brand amplification and creative activation, digital strategy and execution, commercial sales and cultural events and experiences." For Roc Nation, the selection process involved when deciding on a football club to collaborate with must have been a lengthy and thorough one. Aligning themselves with a football club and an adjoining fanbase that share the same philosophical beliefs was paramount; the undoubted headaches that would have followed had they chosen a club with a less progressive set of ultras, shall we say, don't bear thinking about. Hip-hop and sport are a marriage as old as the genre itself, but where Lakers; and Giants; and Cowboys; and Knicks jerseys saturated the 1990s through the 2000s, partnerships like that of Colors Studio and Adidas Football in 2018 prove that football is making inroads. This is exemplified perfectly by the fact you can't find a Juventus pink away shirt from 2015 for under £100 because Drake wore it in a photoshoot once.
The launch of a new line of football shirts has become a more eagerly awaited announcement year upon year, with clubs outdoing themselves in the creative process. Long gone are the days where your club's star striker would be photographed in the new home strip while completing a set of keepy-ups in the centre circle and that would pass for a kit launch. Now, in conjunction with showcasing first team regulars in the new shirts, kits are displayed worn casually on the streets of London, Paris, Berlin; Ayr United employing the guys at Stonewaller Magazine to shoot their 2020-21 Hummel iteration as if they were photographing a Supreme AW20 collection is a shining example of how football, music and fashion can seamlessly intertwine.

Milan will have hopes of increasing their international fanbase and becoming a club synonymous with more than just catwalk fashion. Roc Nation already operates a sports division, representing prime Serie A talents like Romelu Lukaku and Federico Bernadeschi, so their partnership with Milan is a canny extension. This is an ambitious partnership, to say the least, but it has to be applauded. There are brands and industries that reflect culture; there are brands and industries that passively seep into becoming culture. It takes a bold collaboration to actively seek to create culture.