They say football is a business. They're not wrong.

Major clubs across the world have turned from humble football clubs into well oiled money printing machines. There hasn't necessarily been a shift away from football, but more so a broader perspective has been taken in. Not everything is about football anymore. Clubs manage to keep results up while turning a profit, expanding their reach across the globe and sticking true to brand values established by high paid marketing teams. Think about your own club, their "identity" and the image they portray to the public through social media. It's not just about football anymore.

This business mindset is not exclusive to clubs, but also players.

There's three types of footballers on social media, and I'll be using the Arsenal squad as an example. Firstly we have Nacho Monreal. Much like on the pitch, Nacho has a no nonsense social media approach. Plenty of "good to get the 3 points" and "taking it one game at a time" which quite frankly (sorry Nacho if you're reading this) is dead boring. This is whipped up by an uninspiring social media team. Come on guys, give us a little more.

Then we have your second type of social media footballer, the Mesut Özil. This approach is one I call faux-genuine. On the surface Özil's output seems authentic with a more casual and informal tone with his witty hashtags and relatable use of emojis. Only once you delve a little deeper it is abundantly clear that this is moderately well disguised, albeit convincing work of a social media team. Despite this appear to look human, you're not Mesut. Your social media team churn out hashtags and your nineteen million followers love it, but it isn't human. It also didn't help when his social media team posted a tweet meant for Mesut Özil on the twitter of their other client Shrokden Mustafi. Shambolic. This gives the ora that Mesut really runs this account himself and he's just some sort of self made social media management wizard with a thriving career in marketing he can move on to post retirement. Not the case Mesut, I'm on to you.

Now we arrive at the third type. There's very few in this category, in fact I'd go as far to say there's only one member. None other than Hector Bellerin. He's a man in a tier of his own and this is why. The media landscape is changing. We spend hours a day, mindlessly scrolling through social media. If a brand is standing out amongst the sea of mediocre content they are a brand of value. In a world of Nacho Monreal's and Mesut Özil's, Hector Bellerin stands a head and shoulders above them and here's why.

Introducing Kieran Clarke. You may not know him by name although I'm sure you'd have experienced his work at one stage. Kieran is a close friend and more importantly, the personal photographer of Hector Bellerin. He's responsible for every shot of Hector looking cooler than most of us can ever dream of. Kieran is responsible for the tone adopted by Hector online. You know that friend who takes incredibly candid photos of you on a night out just because they feel like it? That's Kieran. He's the friend you want. He is a new age footballer and the first of his kind. Years after the major European clubs accepted themselves as brands rather than football teams, footballers have done the same. Hector Bellerin has similarly transformed. His shift from a nippy right back with a strangely cockney accent to a brand unrivalled in the football world appears to be strategic, calculated and quite frankly brilliant. Hector gives an unrivalled insight into his life. It's raw, genuine and relatable. Despite living a life that is unobtainable for most he seems more like a person than any other player and this is captured by Kieran for a single purpose. Hector Bellerin understands branding.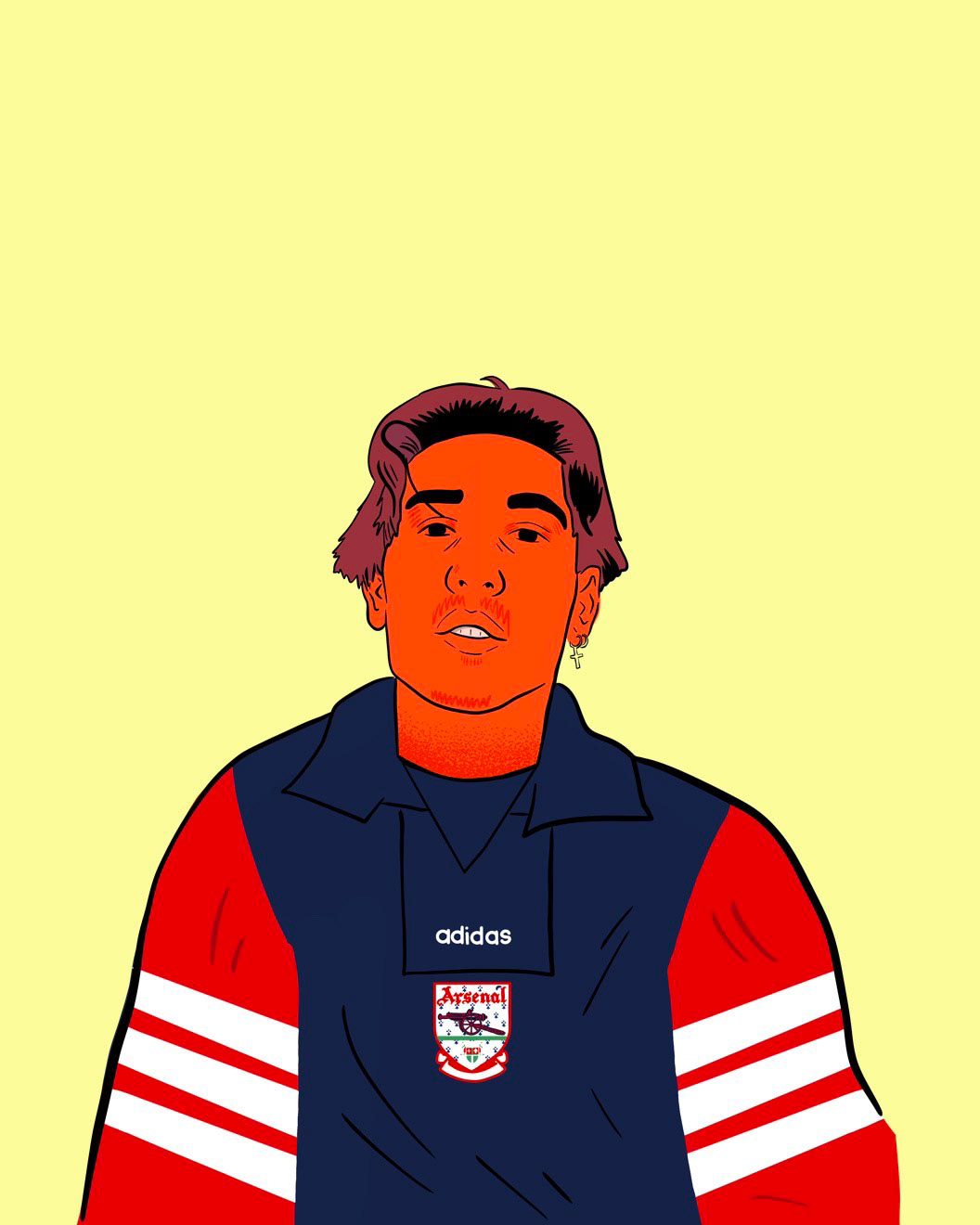 His human approach is what makes him so relatable. On the 19th of January 2019 in a clash against Chelsea Hector Bellerin felt a twinge in his left knee. The day he went off he released a 2 minute vlog on his youtube channel. Yes, Hector Bellerin has a youtube channel. He's sincerely wanted to show his injury and the journey it takes. He speaks truthfully about it, only hours after he was stretchered off the pitch. He's scared of the possibility of surgery. Fast forward to the day of his surgery and there he is, vlogging in the waiting room while Kieran takes photos for his instagram following completion of the anterior cruciate ligament surgery. Fast forward two weeks later, and episode three is released. Hector is laying down casually addressing the camera about the persistent pain in the back of his knee and the reassuring messages from his physiotherapist, but he's not convinced. We rarely see even a fraction of this insight into the life of a footballer. We see the mundane times spent when recovering over an injury, which as a fan seems to fly by. Hector is injured and before you know it he's back without any consideration of the day to day struggles and mental anguish it must be like for a footballer. Will he ever be the same following this injury? He's not sure. The Doctor says he will, but Hector himself is lacking confidence. While other footballers spend their injury posting a few messages from their sponsors, and congratulations for their team, Hector's approach is consistently more creative and insightful than we have ever seen before. At the end of the day, he isn't too different to us. ​​​​​​​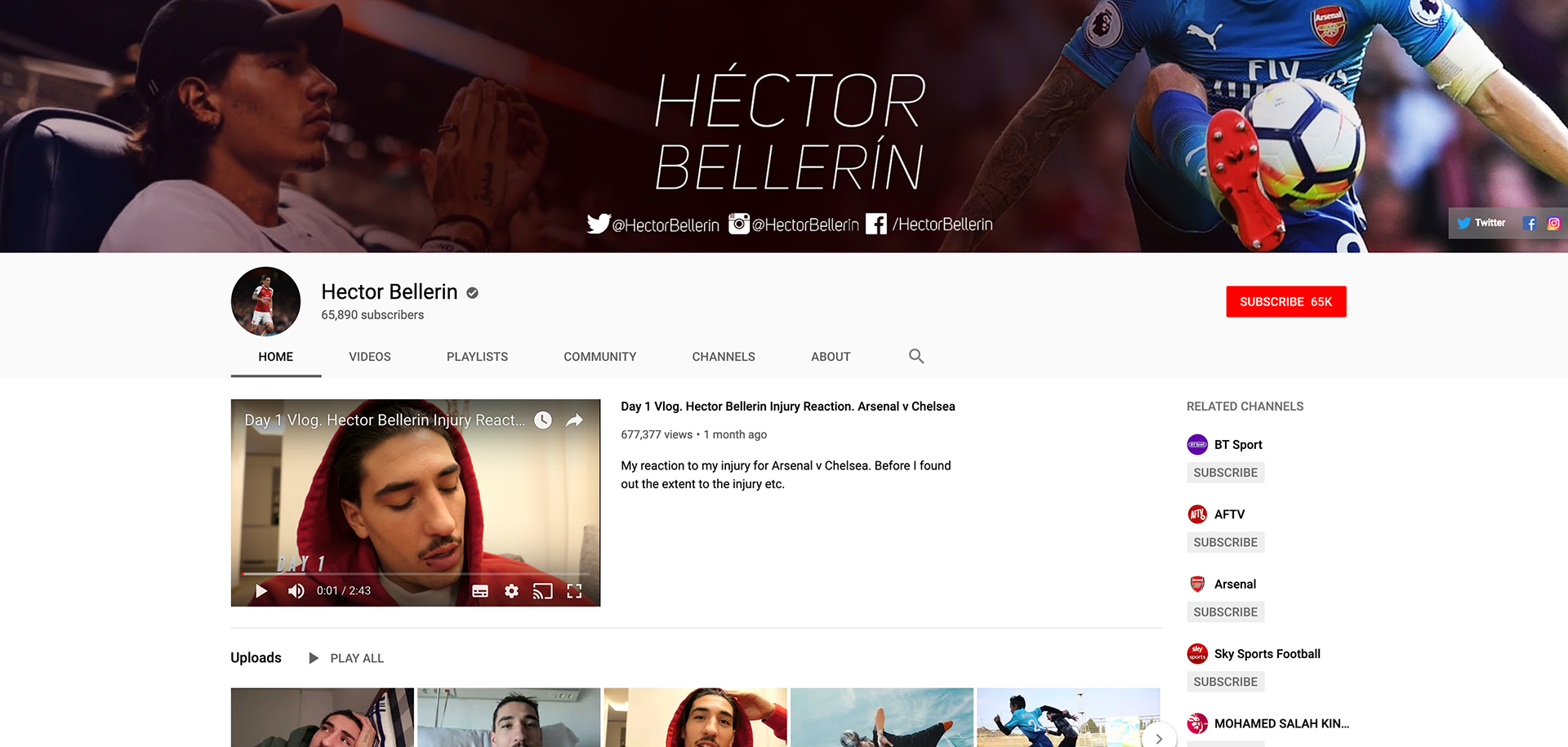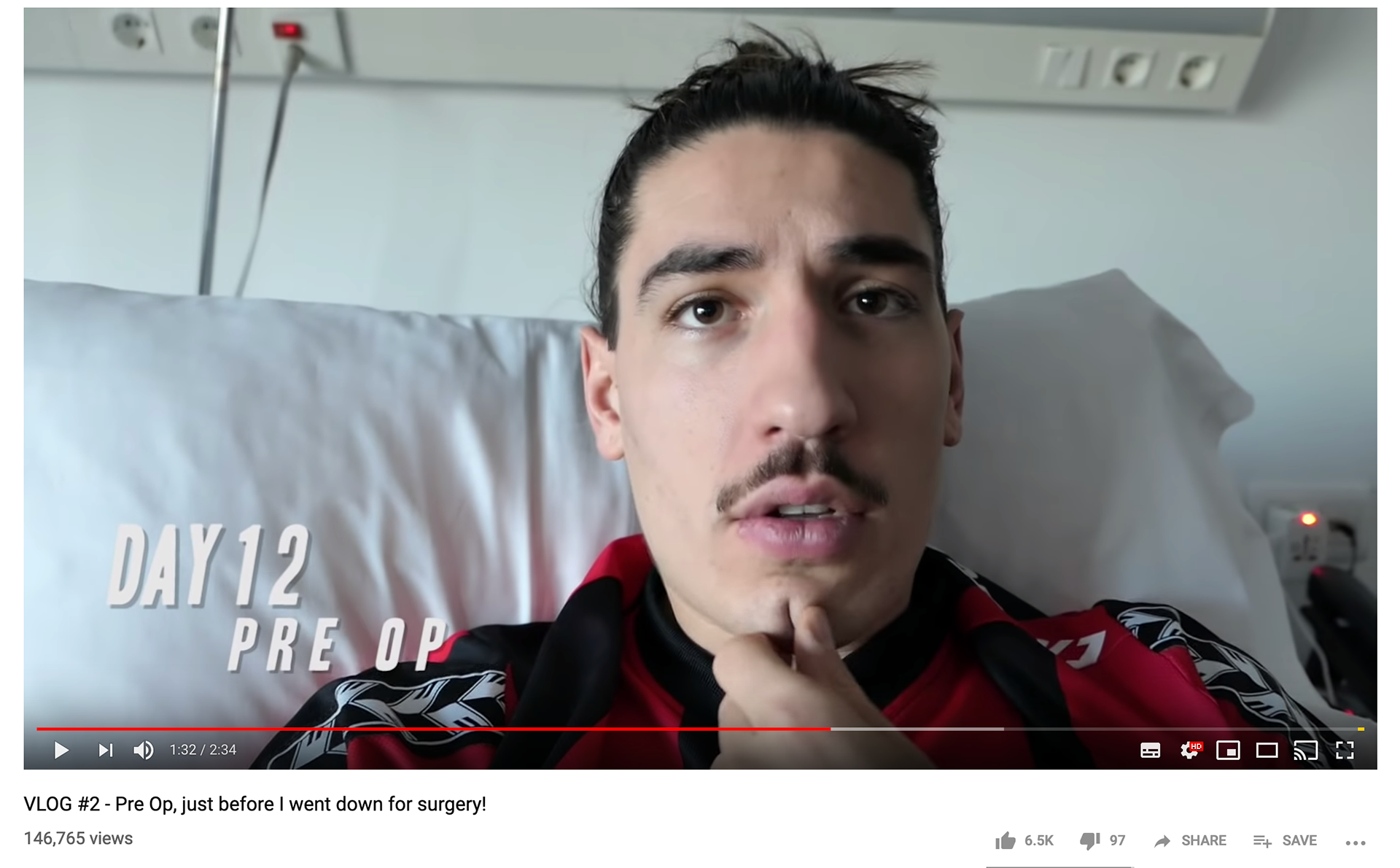 His interests outside of football are similarly well documented online. If you know Hec (and I assume you do if you're reading this) he's fucking cool. Cooler than I'll ever be. He has graced the pages of Vogue Magazine and hangs around with Giorgio Armani but has time for his own interests within fashion too. Bellerin has partnered with smaller, albeit prominent fashion/sports publications such as Esquire Magazine and Mundial Mag while even posting a photo in a "controversial" piece of clothing by underground football fashion brand Own Fan Club. He recognises and appreciates the culture around the sport while maintaining a career within it. If you haven't seen his "What I wore" video in collaboration with BT Sport, I highly recommend it. It depicts a man no different to us. You get the sense that Hector is a fan of football and the culture around it, yet he just managed to also become one of the leading right backs in the world.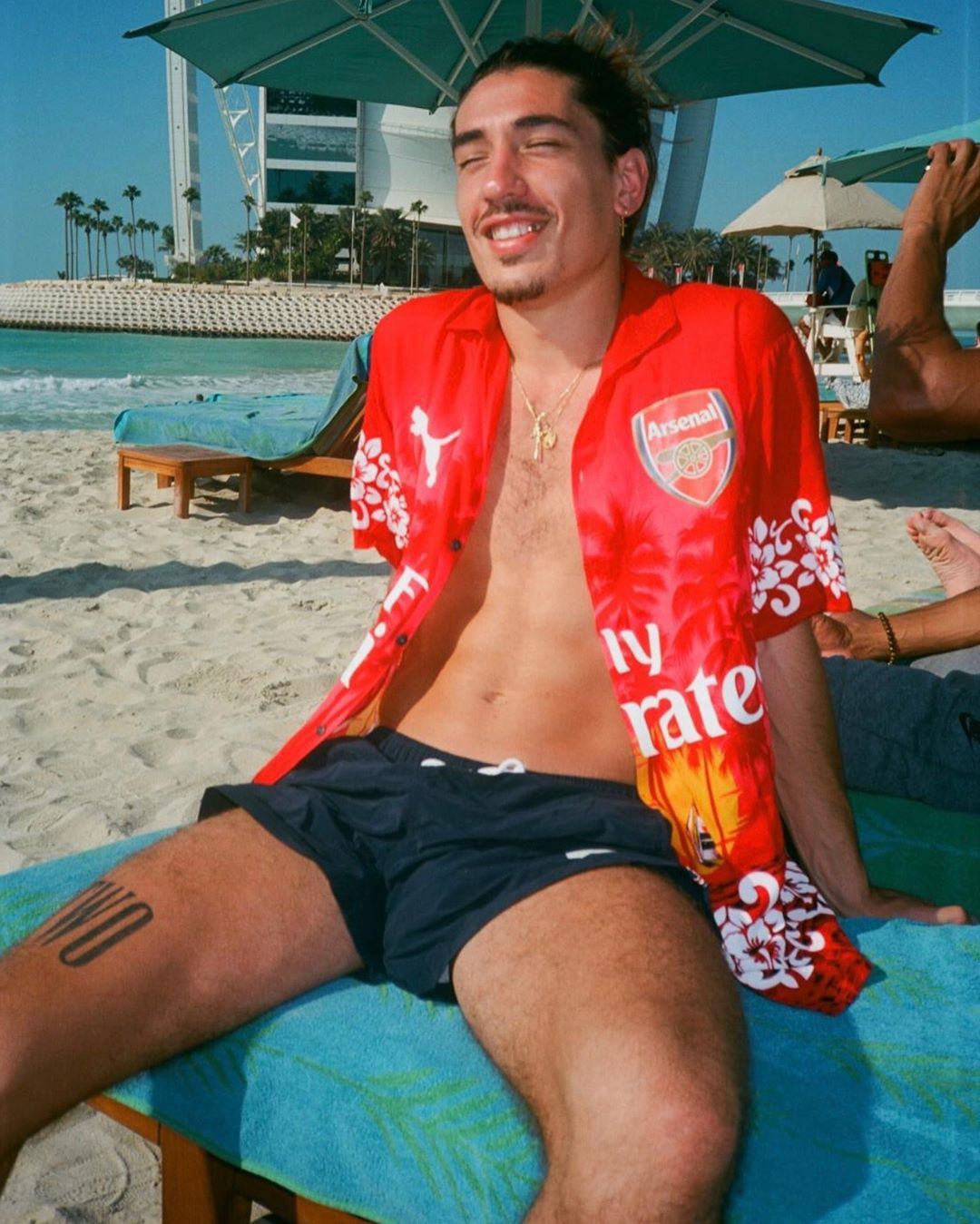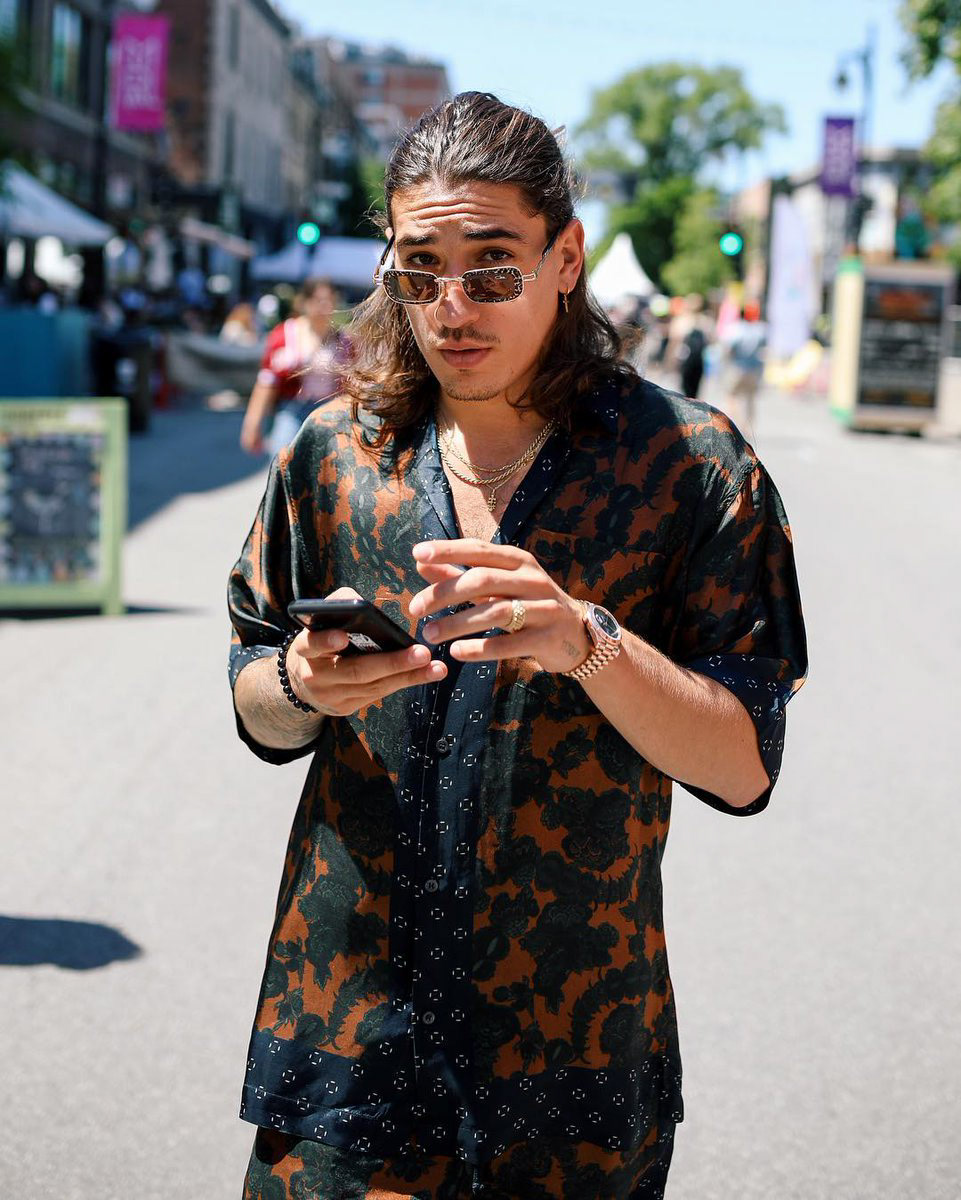 The importance of a player effectively using social media is important. Many see it as a way of keeping fans and sponsors happy, without offering something of value. This was until Hector Bellerin changed the game. In coming years I can see footballers taking a more Bellerin-like approach online. In fact, they already have. Kieran Clarke isn't just friends with Hector Bellerin. He works closely with other friends within the sport such as Serge Gnabry, Diego Dalot, Timothy Yeah and hot prospect AS Monaco wonder kid Jonathan Panzo (remmeber the name). Authenticity is key and once footballer started to act more like faceless brands to please fans, what we really wanted was the oppposite. A man who posts on the gram like one of your mates, admittedly an extremely cool, handsome, wealthy mate who plays for Arsenal. You know the one.