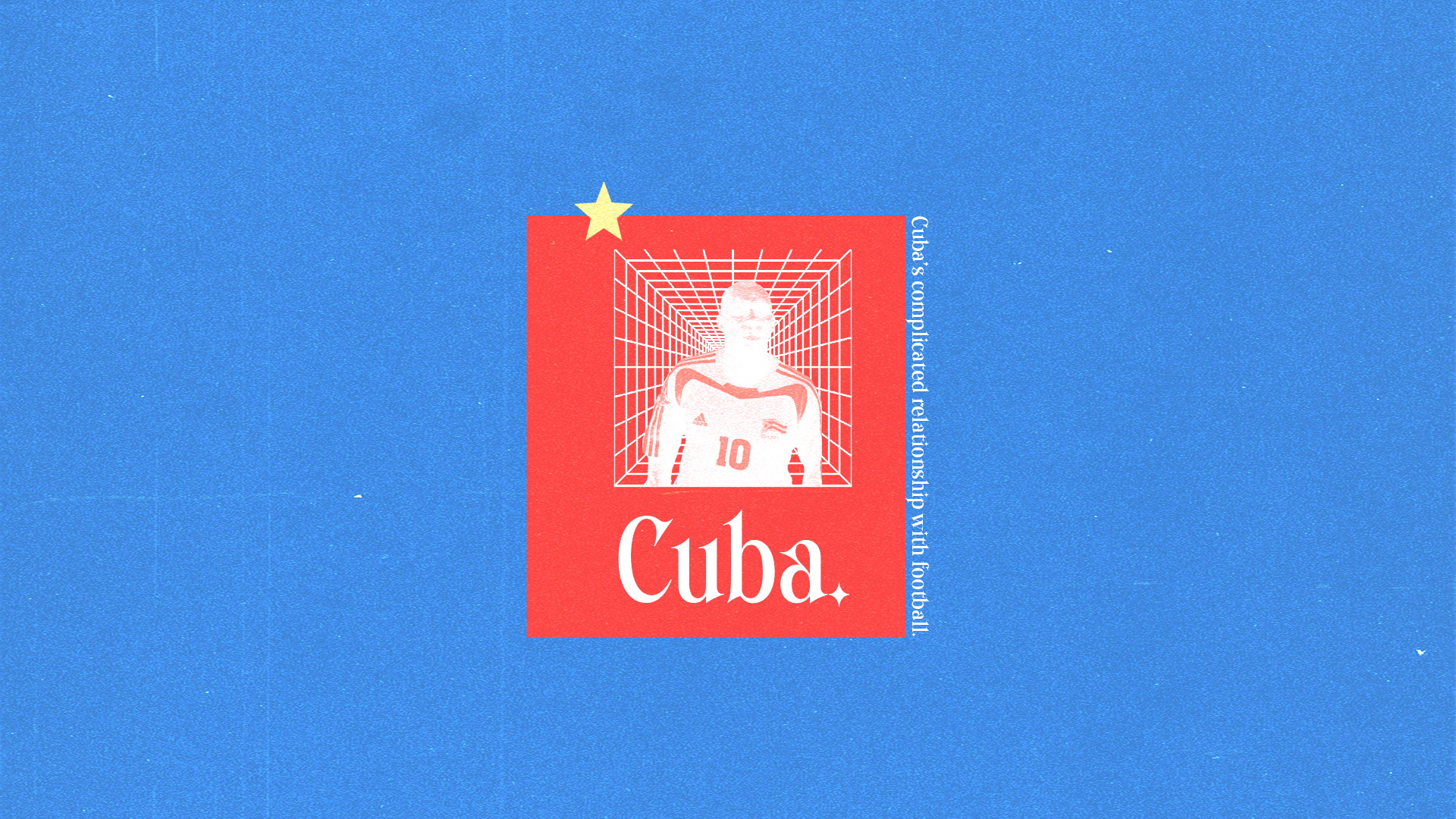 Pelota | noun, feminine | ball 
                 (peh-lo-tah) 

                                               Ex. la pelota no se mancha. 
                                               'the ball does not stain'
Language requires context. In most of the Spanish speaking word, 'una pelota' is almost universally recognised as the translation for 'a football.' When Maradona spoke of the pelota, we knew what he meant. But Cuba has always prided itself on being different. In Cuba, if you're talking about pelota, you're talking about something altogether different. You're talking about the national sport: baseball. 
No example demonstrates this classically Cuban deviation from 'the norm' better than an encounter I had back in 2019. As a thank you to the families I had arranged to stay with during some travels there, I'd packed a couple of inflatable leather footballs and some baseballs, in case they had kids. In the town of Playa Larga, nestled in the infamous Bay of Pigs, I inflated one of the footballs and had a late afternoon kick around with the family's 10 year old son. The kid could return the ball no problem, and clearly enjoyed killing an hour of the summer holidays. As it got later, a couple of his friends, passing us in the street, joined in. Tired of lugging around a backpack filled with sports equipment like a PE teacher, I thought 'what the hell' and grabbed the last two Wilson baseballs, still in the wrapping. The four kids scrambled for the baseballs as I pleaded in my best Spanish for them to calm down and share. The football was forgotten in an instant. A fleeting memory. 
Nicknamed Los Leones del Carribe - the Lions of the Caribbean, Cuba's allure has often danced around the fringes of the beautiful game, without even knowing it. Culture by accident, you could say. The accolades - or lack of - don't give much away. In footballing terms, Los Leones resemble more of a house cat than a lion. Yet Cuba's mythical influence has stretched far beyond its heavenly shores to intertwine with some of football's greatest icons, wackiest tales and biggest competitions. 
Its footballing history is a folkloric tale of fortune and chance, of myth and legend, of icon and revolution. 
To date, the Cuban national team's best - and sole - appearance at the World Cup was in 1938. Qualifying for the finals was in itself a miraculous achievement, not least because they did so by default. Rather than sticking to the agreement to alternate World Cups between Europe and South America, FIFA awarded the hosting rights to France. In protest, all South American and CONCACAF teams apart from Brazil and Cuba refused to attend. The Cubans were eventually knocked out in the Quarter-finals, losing 8-0 to Sweden. I guess not many teams that have ranked 180th in the World - as Cuba do now - can boast a World Cup quarter-final appearance. Not bad for Los Leones - whose governing body was formed only 9 years earlier. 
In the years that followed, interest in the domestic league competition - the Campeonato Nacional - grew slowly but steadily and a healthy rivalry was developing amongst the league's best sides. Funding for sports across the country was generally very low, which meant that the national team's prospects for bettering previous achievements were essentially non-existent. Crucially though, it meant that despite growing love for the game, playing sports other than in the streets was out of reach for most Cubans. 
Then came revolution. Fidel Castro's bearded band of guerrillas toppled Batista's dictatorship in 1959 and implemented Socialism in its place. It was unclear whether football, beginning to establish itself as one of the most financially lucrative sports in the world, would be allowed to flourish in Castro's Cuba. Castro's right-hand-man, Ernesto 'Che' Guevarra, was a keen football fan and even tried his hand at managing football teams whilst on his famed journey across South America. In that same journey, he also wrote of the 'incalculable' benefit that games of football had on a Peruvian leper colony he had spent some time with. 
As priorities lay elsewhere however, adherence to a new ideology prevailed and the regime banned all professional sports. Castro's justification that removing elitism in sport would open up more opportunities for those that previously couldn't participate, was a noble one, but one that consigned football to the realm of perpetual amateurism.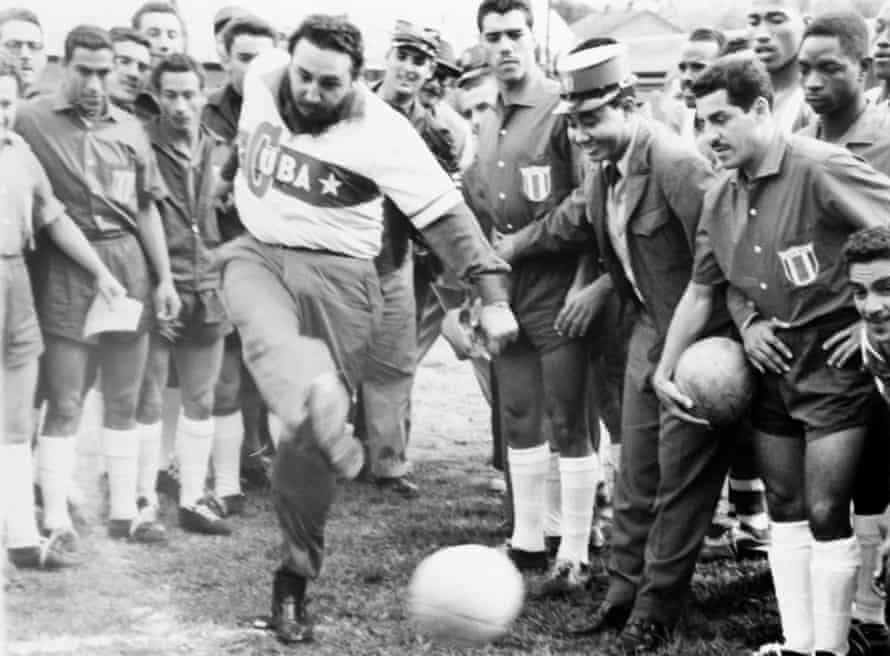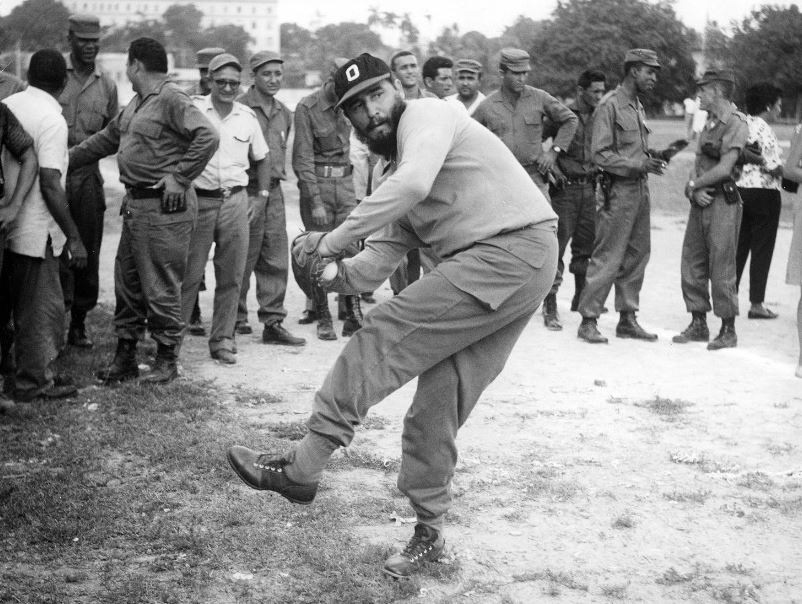 The success of the Soviet Union, who quickly emerged as Cuba's biggest ally, had proved that football under socialism wasn't necessarily doomed to fail. But Fidel's personal love for baseball and the all-too-tempting prospect of beating the United States - now the arch imperial nemesis - at one of their own sports, meant that baseball and boxing grew faster than other sports. A trend that bore fruit, given Cuba's 25 World Baseball Cups and countless amateur boxing champions. 
The Campeonato was reorganised and 16 teams emerged - roughly one for each of the country's provinces. The players were to receive no pay. Any players wishing to pursue professional football had to leave Cuba and take their chances elsewhere. Visits from teams like Real Madrid and Colo Colo for exhibition matches also stopped. 
Amazingly, some accolades did follow. Before the 1970 Central American and Caribbean games in Panama, the Cuban FA appointed North Korean Kim Yong-Ha as manager, who accordingly dragged his new players across the world for a six-month tour of his homeland. Sure enough, the training camp doubled up as a chance for two like-minded countries to cement diplomatic relations and share resources. Diplomacy or not, the stunt clearly worked as the Cubans won the gold medal at the tournament. Kim and his Cuban assistant Sergio Moreno - like an alternate-reality Clough and Taylor - were received as heroes back in Cuba, and a feel-good footballing decade ensued. Cuba finished fourth in the 1971 CONCACAF Championship - the predecessor to the Gold Cup, almost always won by the United States or Mexico. 
Whilst the 1980s represented a particularly barren period for the national team, sides like FC Villa Clara and FC Pinar del Rio underwent Liverpool-esque periods of domination in the domestic league. To this day, FC Villa Clara hold a record 14 Campeonatos. 
The 1990's represented a disastrous 'Special Period' of poverty and strife for the Cuban people, as the fall of the Soviet Union - the economic heartbeat - placed them into severe hardship. On the pitch, the national team were able to deliver some sporting distraction with their performances in the now-defunct Caribbean Cup; finishing third in 1995 and as runners up in 1996, 1999 and again in 2005. 
At the turn of the century, a bizarre twist of football fate joined together the Cuban national team and German fourth division side Bonner FC. Beguiled by a video he'd seen of a friendly between Los Leones and World Champions Brazil, Bonner's owner had a brainwave. He approached the Cuban FA and asked if he could sign 3 or 4 players to his team. Fearing that a break up of the side would be harmful to their (albeit modest) progress, the Cuban FA agreed he could sign the players he asked for, so long as he took the entire squad with them. So he did. Luckily for the owner, they also requested that the players were not paid. Even for a team languishing in the German fourth tier, the facilities were otherworldly to a national team that reportedly owned a grand total of 11 footballs at the time. Several months into the experiment, with only a handful of Cubans actually making an appearance (mostly in friendlies) the local authorities intervened and sent the Cubans packing. 
Tales such as this have only sought to solidify Cuba's legend. But it is the idolatry of Cuba's revolutionary heroes that has arguably had the biggest impact on football culture - far further than you would ever expect of a country with no professional footballers. 
The man tattooed on Diego Maradona's right arm, his compatriot and hero Che Guevara, said that football was a 'weapon of the revolution.' Whether he intended to or not, Maradona followed that mantra more than any other. The man privileged enough to be emblazoned on his left calf, saved his life. Fidel Castro opened the doors to Cuba's world-renowned healthcare system when Maradona's struggles with addiction reached their most difficult point. It's fair to say that these two men not only gave us the Diego we all remember, but kept him around, too.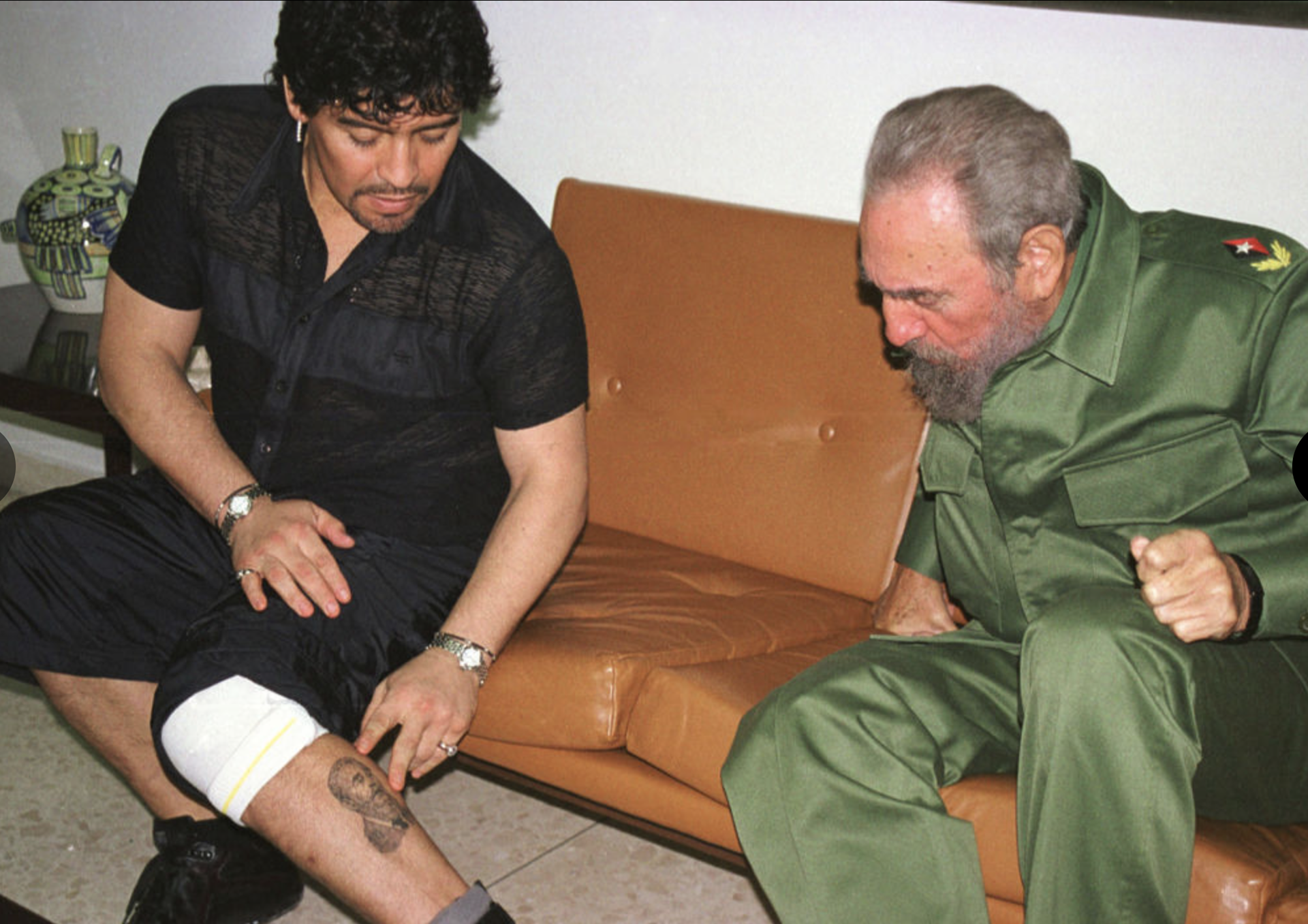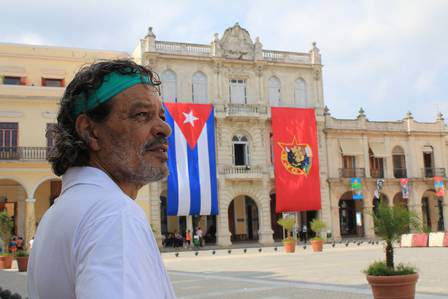 Enter another archetypal Latin American hero: the devilishly charming, scraggly-bearded, champion-of-the-oppressed - Socrates. A sort of Che Guevara in short-shorts. He was so enamoured with Cuba that he reportedly asked to coach the national team back in 2011. Or was it that Fidel had reached out to Socrates to manage the team? As ever with the Cuban rumour mill - no-one really knows. Socrates responded to the reports in typical fashion, stating he would insist on a worker's wage if he were to take the job.

Changing Tides 

The last decade has changed Cuba as much as any other. Technological advances have allowed Cubans to be more connected to the rest of world as they have ever been. The digital age has brought increased access to Wifi and 3G, social media and foreign news outlets. It is therefore no coincidence that Barcelona and Real Madrid, the world's foremost 'global' clubs, are the most popular. Rather than some scratchy stolen highlights on the TV, Cubans can watch games in real time, or catch up with their favourite clubs online.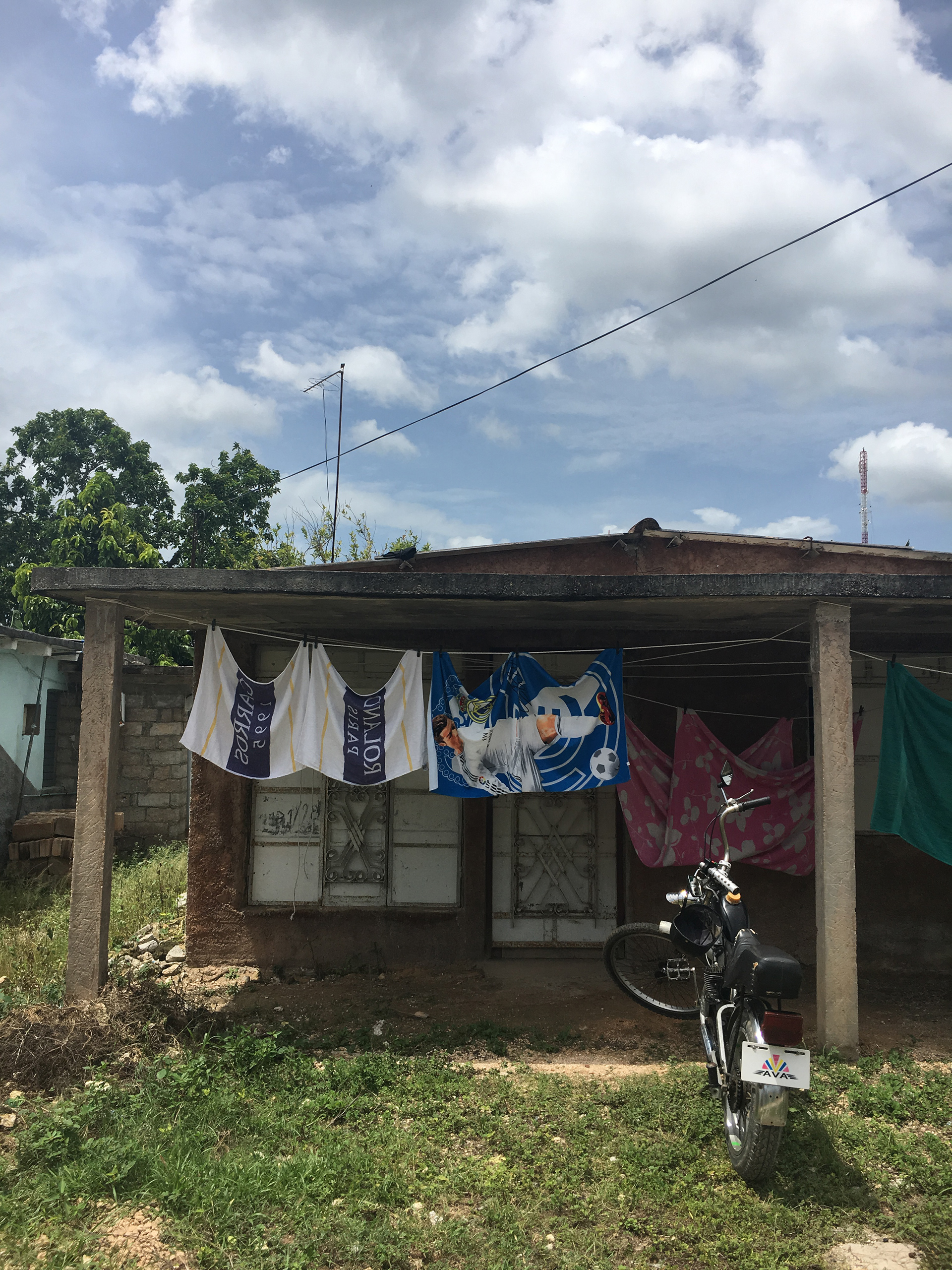 'There are a lot of people that love football, and there are some really talented kids that you see playing in the streets.' Danger Rodriguez, a Cuban living in Miami, tells me. 'The national sport is unquestionably baseball. But a lot of people also follow football because, well, the whole world follows football.'
Professionalism has remained a key problem though, as Cuban footballers begin to make a mark in leagues beyond the Campeonato. The next challenge for the Cuban FA is to stop players leaving to ensure that the domestic league continues to grow. How this can happen without professional sports, is unclear. 
The Campeonato isn't run like clockwork. There isn't a Premier League-level structure in place, with tussles for broadcasting rights and contingency plans to allow games to go ahead under Covid. It's inefficient. But at its core, Cuban football is pure. It shows a commitment to that notion of romance that modern football elsewhere in the world appears to have long forgotten. Los Leones will be hoping they can turn that romance into results as they embark on their 2022 World Cup qualifying campaign against Guatemala in March. 
Looking back at Cuba's complicated relationship with the game, the two meanings of Pelota used to signify not just a linguistic distinction, but a cultural one. But, as always, language requires context. In his flirtation with the manager's job, Socrates said that 'football was never the favourite sport of the Cubans, but it could be.' Perhaps Socrates was right. Perhaps, the context is changing.