"I know you won't believe me, but the highest form of Human Excellence is to question oneself and others" -Athenian Philosopher, Socrates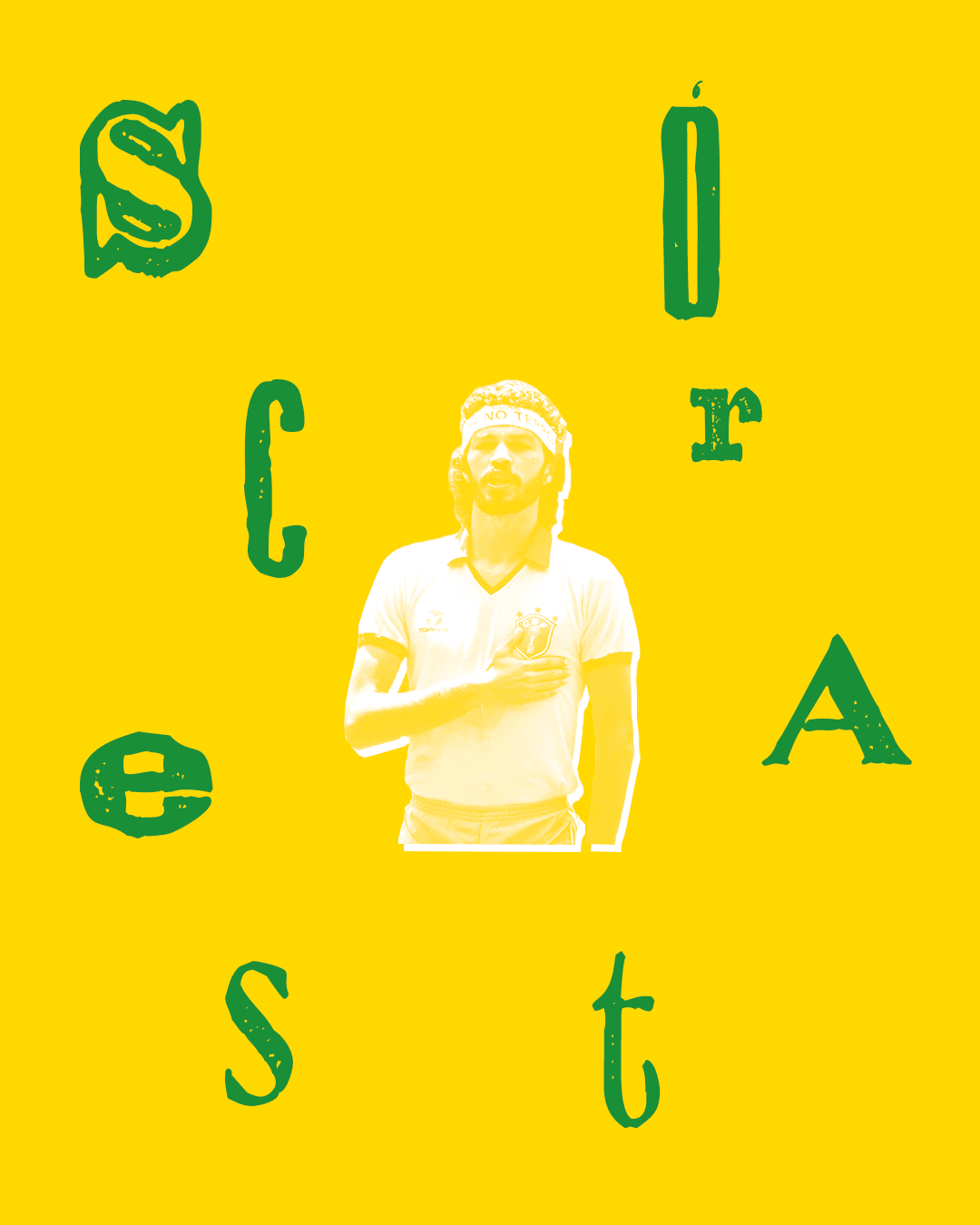 'Belem do Para' is Portuguese for 'Bethlehem'. Socrates Brasilero de Souza Vierade Oliveria was born in this city, on February 9, 1954. A "unique and multidimensional character", according to Andrew Downie, author of Doctor Socrates: Footballer, Philosopher, Legend, he was an elegant attacking midfielder, a columnist, and a physician, but most of all, Socrates was one of Brazil's political saviors during a brutal military dictatorship.
Socrates' life was marked by dictatorial oppression. In 1964, members of the Brazilian Armed Forces, supported by the U.S., staged a coup d'état. This was the start of a military dictatorship that lasted until 1985.
Socrates' father was poor, as a boy.
Raimundo de Oliveira
was self-taught and later became a revenue supervisor. Because of his meager beginnings, he encouraged his children to study hard. He even constructed a library in the family's home. The Brazilian regime frowned upon mass education and was known for torturing intellectuals. When Socrates was 10 years old, he witnessed his father destroying his books. At the time, Socrates did not understand why his father would damage something he loved so much. When the young Brazilian entered college, he was finally able to comprehend that the philosophical works in his father's library were a threat to the regime, and thus a threat to its power. His father had to make this sacrifice to keep his family safe. 
Although he was a great player, Socrates dreamed of becoming a doctor, because he thought he would be able to help combat poverty and inequality in Brazil, by studying medicine. His father convinced him he could study - and play football. He told Socrates he could use his voice and fame as a professional footballer to create meaningful change in Brazil.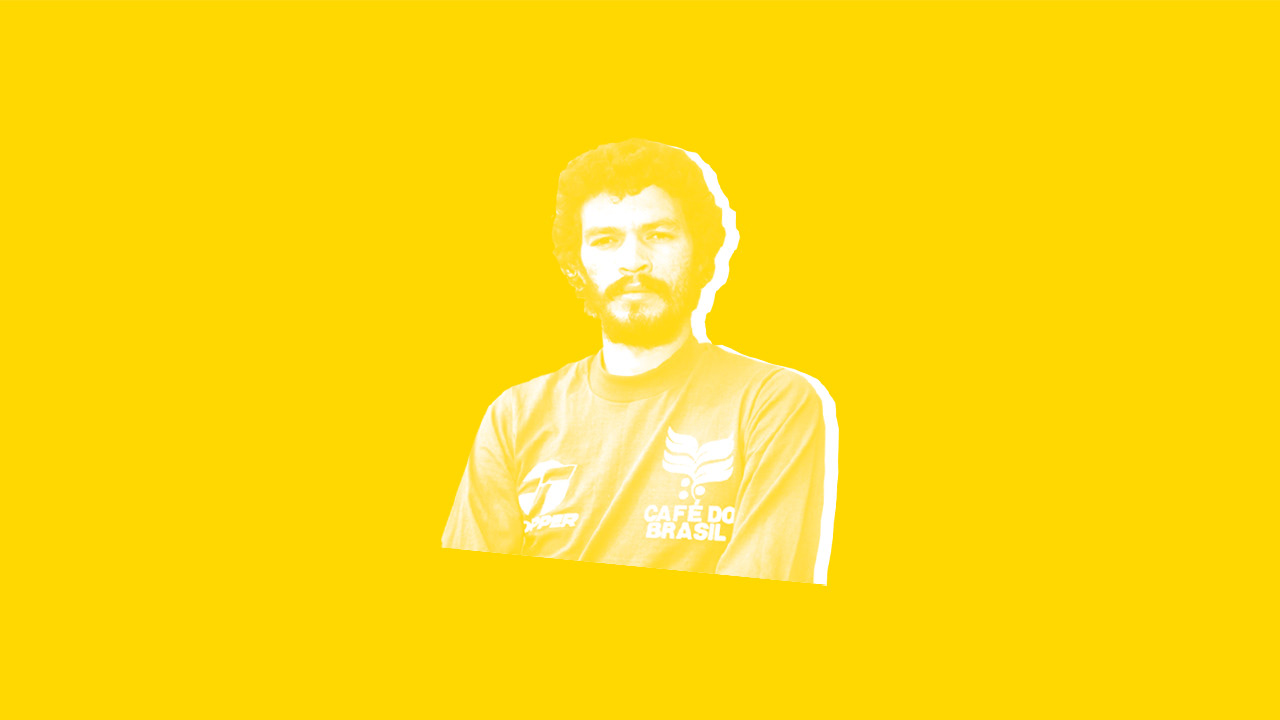 At the beginning of his career, however, Socrates was apolitical. He was influenced by the regime's control and the conservative culture of Ribeiro Preto. He even publicly supported the regime's censorship in an interview. However, as he learned more about politics and the social injustices in Brazil, Socrates began to form his own political ideology, which he would boldly support later on in his playing days. 
Socrates became a professional footballer in his 20s, while obtaining a bachelor's degree in medicine from Faculdade de Medicina de Ribeirao Preto. He viewed himself as an artist and football as his art form. The masterful midfielder was the embodiment of Brazil's 'joga bonito,' or 'play beautifully' philosophy.
"I see football as art," he said in 2010. "Today most people see football as a competition, a confrontation, a war between two polar opposites… but to start with, it is a great form of art."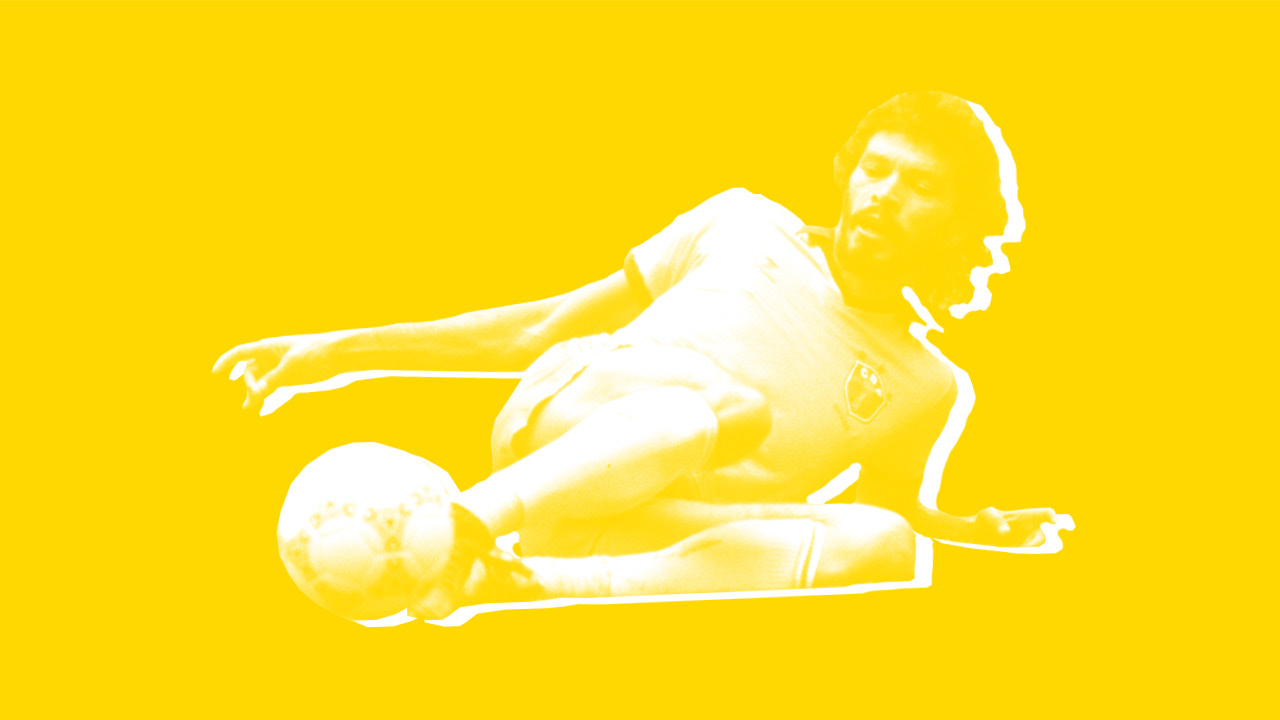 He began his career in 1974 with Botafogo-SP, scoring 24 goals in 57 matches, but made his biggest impact on and off the pitch with Corinthians Paulista, the Time do Povo (the people's team), from 1978-1984.
"To win is not the most important thing," Socrates said. "Football is an art and should be about showing creativity. If Vincent van Gogh and Edgar Degas had known the level of recognition they were going to have, would they not have done the same? You have to enjoy the art and not think, 'will I win.'"
Following in the paths of van Gogh and Degas, Socrates enjoyed his art and danced across countless pitches to worldwide recognition. He was known for his physical strength and ability to use both feet effectively. Socrates fired long balls with precision, cut through defenses with penetrative passes that no one else could see, and dazzled defenders with his trademark, 'no-look' backheel passes.
Socrates was capped by Brazil 60 times and scored 22 goals. He also appeared in two World Cups, in 1982 and 1986, captaining the Brazilian side in '82. The team led by Socrates and the legendary Zico are widely considered the greatest team to have never won a World Cup, as they fell to the Italians. 
At Corinthians, the midfield maestro scored 41 goals in 59 league matches and 172 goals in 297 total appearances. He was the team's revered captain and is considered Corinthians' greatest ever player. 
It is a club founded by railroad workers, which is in great contrast to the majority of Brazilian sides, who were founded by the political and economic elite. In Sao Paulo, Socrates grew a lot as a person. According to Downie, it was at this time that Socrates' profound intelligence truly  blossomed and he began paying more attention to what was going on politically in Brazil. Socrates befriended Juca Kfouri, a leftist sports journalist who was very politically active, which helped to spark his progressive ideology.
Socrates met two more people at Corinthians, who shaped his future political activism. He became friends with Wladimir, Corinthians' Afro-Brazilian fullback. Wladimir was one the first people to publicly advocate for black power in Brazil. Both Wladimir and Kfouri began to shape Socrates' political ideology, but no one had a greater influence on him than Adilson Monterio Alves. Alves became Corinthians' director of football in 1981 and was a self-proclaimed socialist. He became Socrates' political mentor. Alves articulated his views in a way that spoke to Socrates and groomed the midfielder to become the face of Democracia Corinthiana. The actions taken by Socrates and the player power movement are deemed by many as one of the most effective measures in the fight against the regime.
Football clubs were required to act as military juntas. They operated under a system called 'concentracao' which gave players no input in sporting decisions and treated them as unskilled laborers. Socrates became the face of Democracia Corinthiana and it became an ideological movement and an innovative way to manage a club and combat concentracao. 

Socrates and Wladimir were the driving forces of Democracia Corinthiana. Some of their teammates were behind them, some were against them, and others did not care for politics, but the team went along with it because they trusted their captain.
Socrates recognized that the regime relied on football to enhance its international reputation. Its greatest tool was the World Cup winning teams of the past. This provided footballers with a unique opportunity to be more outspoken than politicians. Politicians and political rivals were tortured and murdered if they criticized the regime. However, the Brazilian people loved their football too much and the regime knew that if they punished footballers it would cause unrest. This allowed Socrates the freedom to advocate for political change.

The club became a small democracy which treated all its members equally. Socrates believed the janitors were just as important as the players. They democratized every decision.
"Basically, our aim was to democratize expression," he said. "Our group worked in the football world and we decided to vote on everything."
With a simple raising of hands, the club decided what time to eat, when they could use the bathroom, and what players the club should sign. Democracia Corinthiana became a microcosm of dissent against the way the country was being run.
"We were poking the bear with a short stick and it was beautiful because we took it beyond our own horizons, to the horizons of the nation and that is what we wanted to do," he said.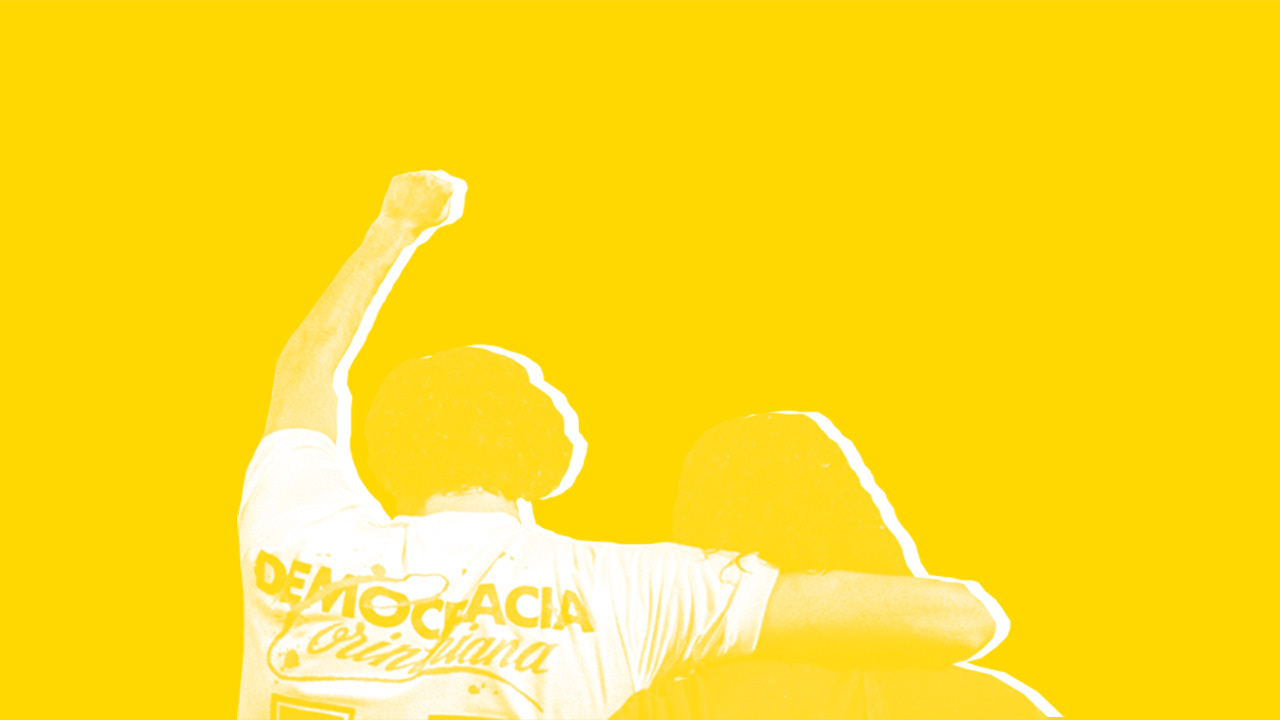 When Socrates was interviewed about important matches, he remembered what his father had told him when Socrates first decided to pursue football as a career. The charismatic midfielder would skillfully change the topic from football to social issues in Brazil. He had become even more passionate about politics than he was about football and he recognized his ability to create change using his platform. Socrates was "key in Brazil's transition to democracy", because he was such an important figure who was able to speak about politics in plain language, that the entire Brazilian population could understand, according to Downie.
The author said that he was so widely respected, because, most of all, "he was the captain of Brazil at the time. That gave him a huge visibility. The same could be said for his position at Corinthians. He was a leader at the biggest club in the biggest city in Brazil and that meant people listened to him, especially the disadvantaged, as Corinthians have always been 'o time do povo' the team of the people".
"Football came by accident," Socrates said. "I was more interested in politics. I always had my eyes turned to the social injustices in the country. I just happened to be good at football, which gave me entrance to a very different and privileged environment… If people do not have the power to say things, then I will say it for them. While I was a footballer, my legs amplified my voice."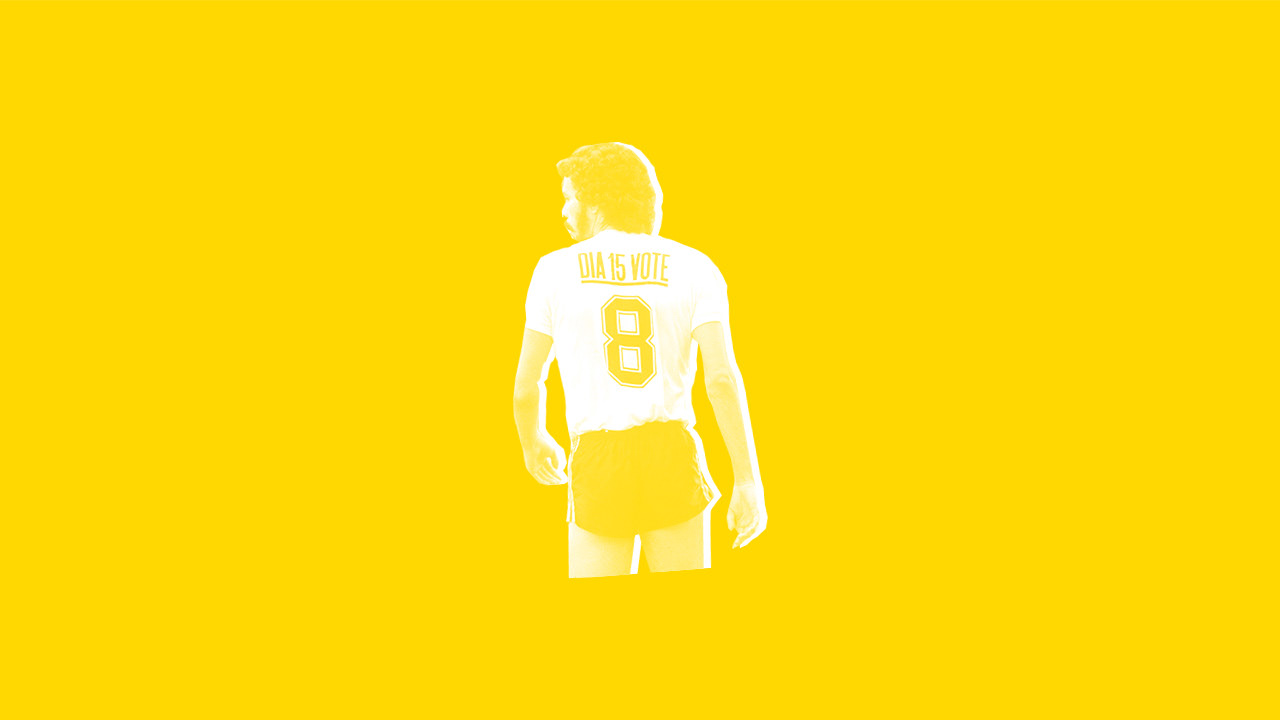 Socrates and Corinthians brought the fight for democracy to the pitch. The team began donning kits with 'Democracia' featured on the back. In 1982, they emphasized the need to vote by wearing jerseys with "Dia 15 Vote" and "I want to vote for my president" on the jerseys. Ahead of the Campeonato Paulista (Sao Paulo State Championship), Corinthians marched onto the pitch with an emphatic banner stating "Win or Lose but always with Democracy" before beating Sao Paulo 2-1 over two legs.
In 1984, Lula da Silva, founding member of the Workers' Party and future president, and Socrates held a rally in front of 2 million people. They advocated for Diretas Ja (Free Elections Now) and Socrates issued an ultimatum. He proclaimed that if Brazil did not have direct presidential elections, he would go play in Italy. Socrates was a man of his word. When the regime held out, he went to play for Fiorentina for a year.
Socrates was devastated to leave Brazil for Italy. According to Downie, "he felt like the country - or its rulers - had let him down. He had promised to stay and help Brazil transition to democracy if Congress allowed the people to vote on a new president. He was ready to make a huge personal sacrifice to help his country. When they rejected that proposal, he felt powerless. Whilst in Italy, he failed to reproduce his top form with Fiorentina, or get his new team mates interested in politics".
Although Socrates was disappointed by the government's actions and his move to Italy, he was not deterred from trying to make a difference. He brought his ideals to a much larger audience by writing on his iconic headband. He felt the need to educate others and transmit his progressive beliefs and of course, there was no greater stage than the World Cup. Ahead of Brazil's first match at World Cup 1986, his headband read "Mexico Stand Tall," in support of the host nation which had been ravaged by an earthquake nine months earlier. The activist also wrote "Yes to love, No to Terror" to denounce the U.S.'s bombing of Libya. Sometimes he advocated for peaceful ideas like "No Violence" and "Justice." He said, "It's a way of participating and I have to take advantage of that opportunity, right?"
In the end, it seemed the iconic midfielder's father was more correct than he could have ever predicted. Socrates enhanced his message by using football as his platform, because, before anything else, the Brazilian was one of the best in the world. He embodied 'joga bonito' as he orchestrated attacks and pulled off his signature no-look, back heel passes. He was an elegant playmaker and clinical finisher. Socrates played in two World Cups, was the 1983 South American Player of the Year, was named by Pele in 'FIFA 100 - The World's Greatest Living Players' in 2004 and is considered one of the greatest players ever. Despite his greatness on the pitch, even he realised his most important accomplishments came off the field, saying, "My political victories are more important than my victories as a professional player. A match finishes in 90 minutes, but life goes on."
"There are hundreds of iconic footballers, or brilliant footballers, or loveable footballers, or controversial footballers," said Downie. "Most of them, when they retire, are forgotten by all but their most avid fans. Socrates is still remembered and admired by millions of people today in Brazil and the world over, in large part because he took a stand."
Andrew Downie is the author of 'Doctor Socrates: Football, Philosopher, Legend', a book which explores Socrates career and his character in more depth, revealing more of the truly fascinating story. "The biography of the most revolutionary footballer." You can buy a copy here. We encourage you to do so.