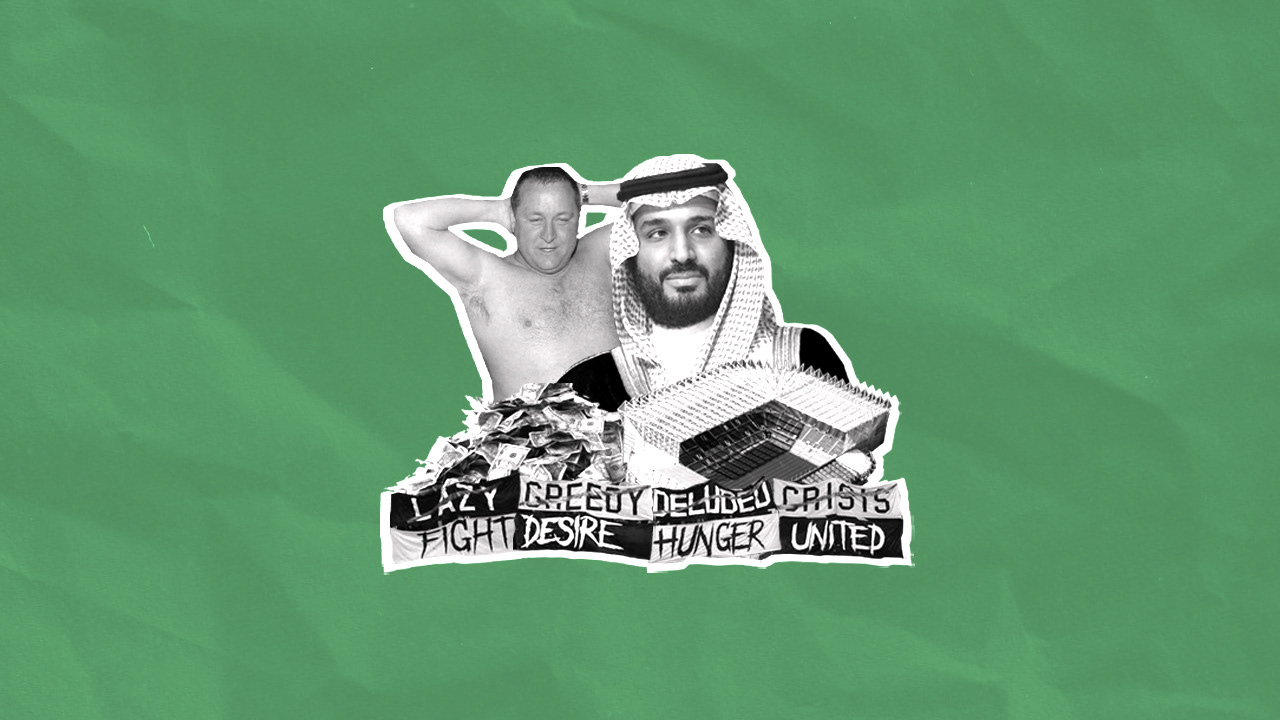 In the south-west corner of Newcastle United's St James Park stadium stands a 9.5ft figure neatly carved in bronze. It's a statue of former club manager Sir Bobby Robson, who passed away in 2009 and left an inimitable stamp on a city that will love him forever.
One foot casually resting on a football, Robson gazes out pensively at all before him, surveying the streets and steps leading up to the stadium. Normally packed full of supporters in black and white, they are now eerily quiet.
Manager from 1999 until 2004 after stints with PSV Eindhoven, Barcelona and England, Robson, the club legend who steered Newcastle back into the Champions League, was renowned for his wise adages.
"What is a club in any case? Not the buildings or the directors or the people who are paid to represent it. It's not the television contracts, get-out clauses, marketing departments or executive boxes. It's the noise, the passion, the feeling of belonging, the pride in your city." ​​​​​​​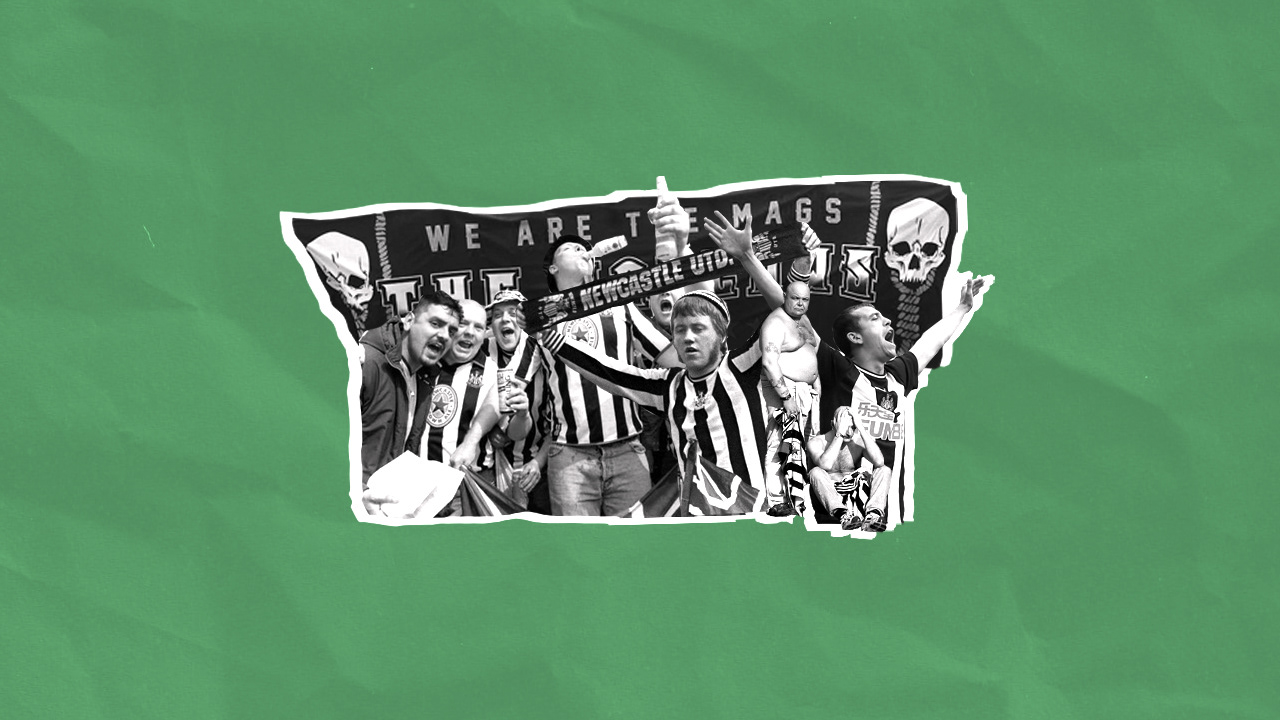 For too long Newcastle United fans have had that pride extinguished. Slowly eroded during a tumultuous 13-year spell with owner and retail magnate Mike Ashley at the helm that has seen the club endure two relegations and just one finish above tenth place. 
On field regression has been accompanied by financial woe: in 1999, they were the fifth-highest revenue producing football club in the world, second in England behind Manchester United. When Ashley took over the North-East club had the sixth-biggest turnover in the Premier League, financially competitive against the likes of Tottenham, Arsenal and Liverpool. Since then all three have tripled in value while Newcastle has not. 
In a stadium plastered with Sports Direct advertising that generates £23.9 million from match day revenue (19th in the world), Newcastle United are something of an anomaly: a one city club with football pulsating through its beating heart that continues to draw legions of fans to games despite the fact that many will tell you that their team "is going nowhere."    
Now, with a takeover deal worth an estimated £320 million set to be finalised by Premier League executives in the coming days, Tyneside could not only shed its skin of Ashley, but become one of the wealthiest clubs in the world. If the deal with Saudi Arabia's public investment fund, Amanda Staveley and the Reuben Brothers goes through, the North-East team will be richer than Manchester City, Real Madrid and Paris Saint-Germain. 
For some fans, the prospect of wealth of this magnitude and the transformative power it could bring is almost too much to process. "I'm absolutely over the moon," Alex Hurst, long-time fan and founder of the True Faith Newcastle supporters podcast tells me. "It's like a weight has been lifted from the shoulders of every supporter. It's just really good news, particularly in these troubled times."
"I really pray it happens," agrees Henry Spence, a "long-suffering" fan who has supported the club for 24 years. "It would be unbelievable. Imagine what it'd be like in the ground if we were a team that people feared, a team that people could be proud of, a team that made you feel confident."   
Like Hurst and many other fans, Spence sees the takeover in binary terms. Not only is it an opportunity to embrace the money and power Saudi Arabia can unleash, but to rid the club of its current owner. 
"It's not just the fact that the Saudi's have lots of money, I think the club needs the Mike Ashley era to end because there's no longer even a pretence that it's going anywhere, the club is simply being used as a way for Ashley to keep advertising Sports Direct for free," he says. 
As the takeover has edged closer, however, the cacophony of opposition to it has grown louder. After accepting the initial bid, it is now up to Premier League executives to vet the owners and decide whether they pass the 'fit and proper persons' test for club ownership.  Human rights charities such as Amnesty International have criticised it heavily, drawing attention to the implications of an oil-rich nation with an abysmal human rights record buying a Premier League club. By acquiescing to a Saudi-state backed consortium, Amnesty argues, Newcastle is selling its soul; ignoring the grievous practices and wars that Saudi Arabia promotes in exchange for economic rejuvenation. Not only this, but football executives would be setting a dangerous precedent, turning the Premier League into a "patsy" for wealthy dictatorships in the future.  The involvement of Hatice Cengiz, fiancée of murdered journalist Jamal Khashoggi, has turned the dial up a notch. Cengiz has called on Premier League authorities to stop the deal in its tracks, arguing that allowing it to proceed would make English football complicit in the "cover-up" of Khashoggi's murder by the kingdom.
For some fans, the default reaction has been to switch off from the conversation entirely. After all, this is a business matter that has been presided over for many months, if not years, and one that, if successful, will be decided behind closed doors. 
Others fire back with pertinent questions of their own. Namely, why so much pressure is being applied to them and not to other establishments with influence and power that cooperate with Saudi Arabia on a geopolitical level. 
"It's telling that people come to us first instead of starting at the top with the queen or the British government," Hurst says. "You could go to major companies around the world, like Uber or you can speak to the arms plants in the UK, or the racehorse owners the Saudis have got shares in. You can speak to those people about the morals of accepting such money. Why are people asking us?" Hurst queries.   
Of course, there are layers to this story and not just in the Premier League where executives have wilfully sold football clubs to buyers with dubious backgrounds; think Sheikh Mansour at Manchester City and Roman Abramovich at Chelsea. 
There is also the issue of the British government selling vast arms to Saudi Arabia – £6.4 billion since 2015 according to Oxfam – that have been used to wage a war in Yemen that has resulted in deaths of over 100,000 people. Neil Russell, lecturer at Newcastle University in Middle Eastern politics, believes the government is playing a dangerous game here, one that signals to fans and sporting bodies that "it's business as usual" despite concerns from Amnesty and others over possible war crimes committed by the Saudis.  
"The British government has supplied and abetted the Saudi state in its devastating war in Yemen, contributing to suffering on monumental levels," Russell says. "Until the government takes a more principled stance towards its dealings with the Saudis, it might be difficult to compel sport to do the same."
For lifelong Newcastle fan Norman Riley, who holds a master's degree in human rights, the ethical ramifications of this deal are harrowing. "I've worked at refugee charities and I've seen refugees coming from the Middle East where these wars are going on. What Saudi Arabia does is absolutely horrific," Riley says. "I don't think anyone who's politically engaged should be able to say that they don't care about that.
Despite this moral bind, Riley will still go to games, but the direction the club is going makes him very uncomfortable. "Be aware of who owns us before you start doing things like putting Saudi flags on Twitter and defending them," Riley says. "The things that they do are indefensible and engaging in whataboutery isn't really something that I agree with."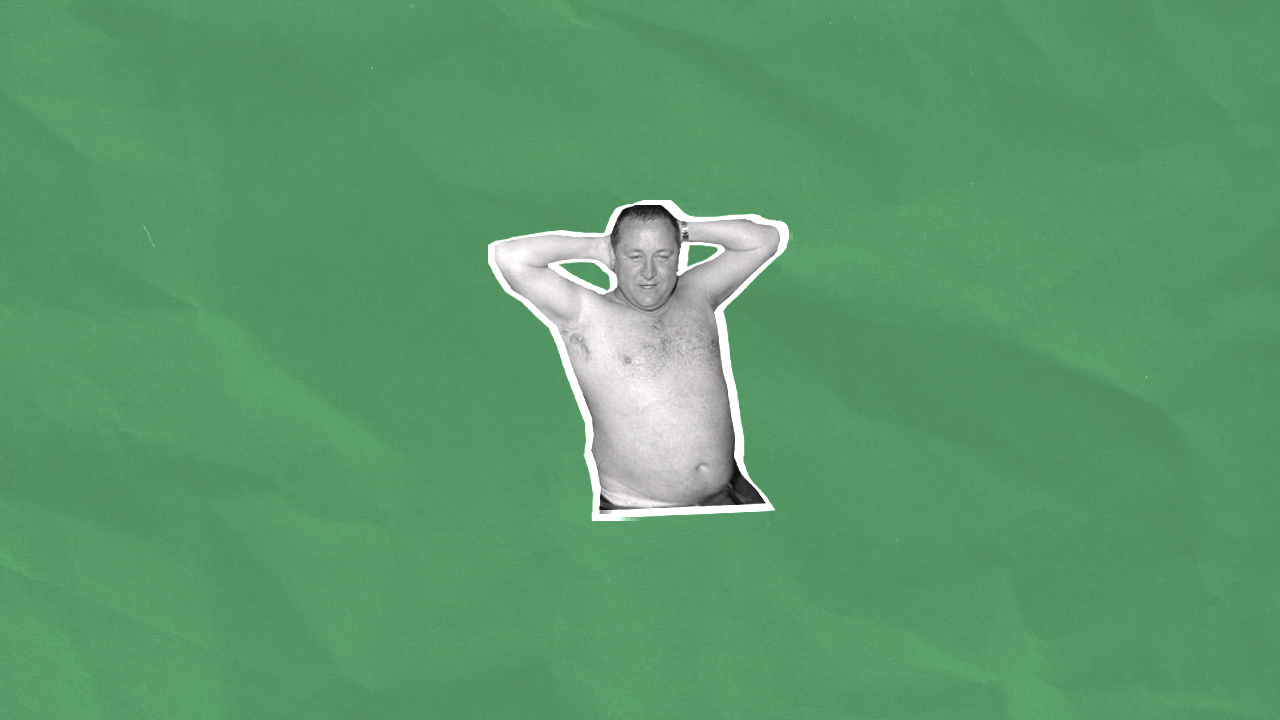 It's worth pointing out here, as scores of Newcastle fans do, that Mike Ashley is no saint. A savvy retailer who grew to prominence through his line of cut-price sports outlets, Ashley has been accused of running his business like a "Victorian warehouse." 
In 2013, it was estimated that 90% of Sports Direct workers were on zero-hour contracts, while a report by the Business, Innovation and Skills Select Committee accused him of facilitating "appalling working practices" and treating "workers as commodities rather than as human beings."
That said, Newcastle's owner has not bombed hospitals or schools, or imprisoned women's rights campaigners, or been accused of murdering journalists. More arch Dickensian capitalist than bond villain, he is a businessman and a boy done good, not an entire state with vast reserves of wealth and geopolitical power.
Spence agrees, but insists that it is up to Premier League officials, not fans, to pick these layers apart. "I think that fans are so far away from that. I don't think we can be expected to assess owners," he says. "It's almost ridiculous to expect us to make a moral appraisal of someone who is so abstractly involved in our lives."
How owners treat their fans is of course another matter. When it comes building genuine relationships with supporters most on Tyneside will tell you that the current owner has failed spectacularly. Finances aside – Ashley's average net spend is way behind the likes of West Ham, Stoke, Aston Villa and Everton – he has made some costly mistakes. From rebranding St. James' Park as the Sports Direct Arena and ostracising Alan Shearer and Kevin Keegan; to sacking popular players over the phone; losing a disability discrimination case; failing to improve the training ground or the stadium; overseeing two relegations; and furloughing staff last month, it's no wonder Newcastle fans have not warmed to their owner. 
Of course, the takeover extends way beyond St James' Park. New owners also offer the potential of huge investment and regeneration in a city in one of the most deprived areas in the country. After all, if the deal is finalised, Staveley and co. would have to abide by financial fair play rules designed to prevent the super wealthy from spending their way to success. 

Whereas the state-backed duo of City and Saint-Germain transformed almost overnight, Newcastle's new owners will need to be more patient, investing in local infrastructure to raise revenues so that they can spend more on players further down the line. 
Upgrading the academy would be a start. Once a club that produced England internationals like Peter Beardsley and Paul Gascoigne, home-grown pedigree has been hard to find of late. Apart from the recent successes of the much-loved Longstaff brothers Shaun and Matty, most of Newcastle's local talent has headed elsewhere.  
"Look at all the talented players that leave Newcastle at 21 or 22 and head South. People like Michael Carrick," says football correspondent Henry Winter. "We want them to stay. Get them in the academy. Keep them there. Little things like that are fairly straight-forward to do."

Better communication is also required. Hurst, who is chairman of the Newcastle United Supporters Trust, has had occasional meetings with senior Newcastle executives, and is tired of years of not being listened to. 
"If your football club doesn't bother to communicate, it's like you don't exist. I think Ashley proved that," Hurst says. "If the new owners come in and say here is what we want to do, and this is how we're going to do it, that would be far more encouraging to me than signing a player for 50 million quid."

If the Premier League's 'fit and proper persons' test is passed and the money is deposited, Newcastle's new owners will be free to reshape the club in their own image and bend it according to their will. Whether the North-East team is experiencing a liberation from tyranny, or re-embracing it in a more insidious form is up for discussion. But one thing is for certain: Newcastle supporters will never give up on their club.  
"Newcastle United is 130 years old. We've all been supporting it longer than Mike Ashley's owned it and we'll be supporting it after the next owner owns it," Spence concludes. "The club itself belongs to the fans and it always will."