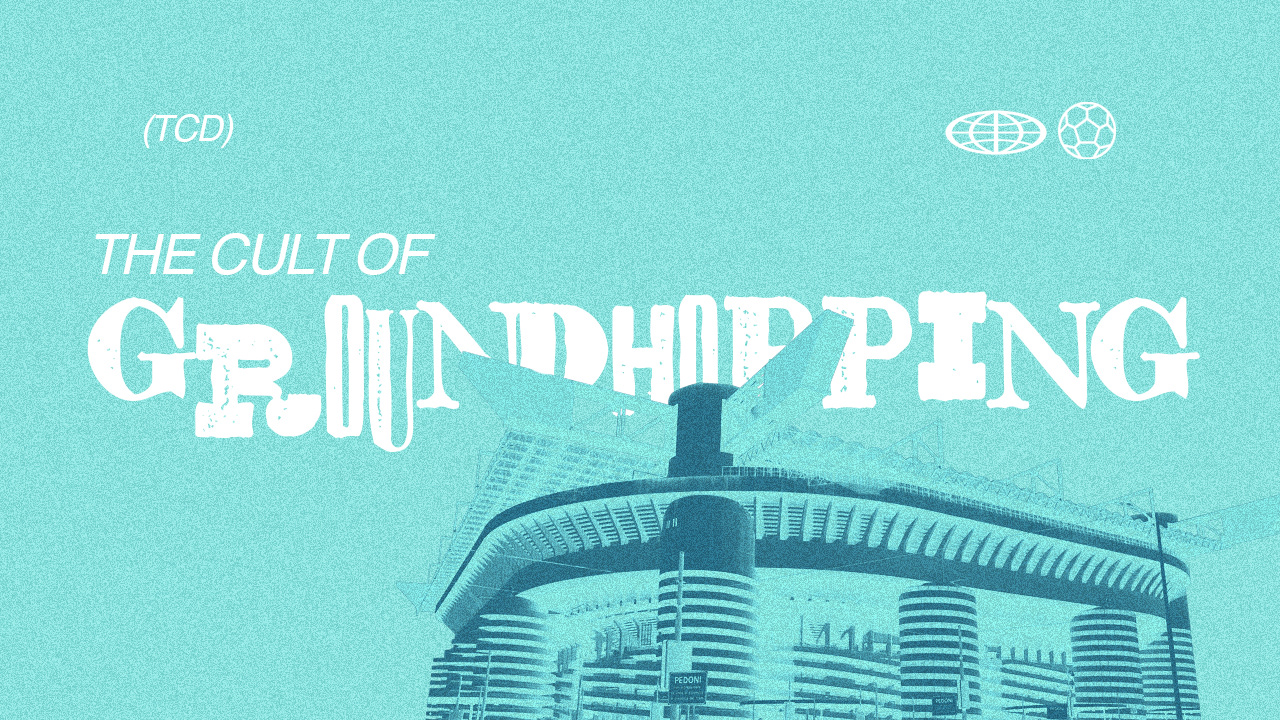 24, 67, 10. Each of these numbers represent this writer's 2018-19 season in groundhopping. 24 matches ranging from pre-season friendlies to Champions League ties, in 75,000 capacity grounds to a solitary terrace in the suburbs. 67 goals, meaningless consolations or last minute winners provoking ecstasy or debate long into the night in the local taverna, cafe, bierhalle or bodega. 10 countries, some familiar, some less so, each with a unique culture, language and quirks to be discovered. These stats are just a snapshot, but this isn't about my stories and anecdotes, this is an exploration into football's best kept secret; the Cult of Groundhopping.

Firstly, it's probably a good idea to define this pastime to the uninitiated. According to the ever reliable Wikipedia, it "involves attending matches at as many different grounds or stadiums as possible", which is pretty much spot on. It's very different to a season ticket holder at a club who will follow his or her team home and away, this involves going to see a second division Slovakian match on a sunday morning, or a Serbian under 21 game, just because. Part of the attraction and allure is going to cities and towns you wouldn't normally visit, expedited by the Ryanair generation offering inexpensive flights to Poznan, Kosice and Brno. The friend of the groundhopper, but the scourge of Thunberg. 
Today, it truly is a global subculture. Books such as Matt Walkers 55 Nations and Tim Parks' A Season with Verona document some wonderful adventures within their own parameters in part travel guide, part sport books. Cult classic #thechickenbaltichronicles on Instagram has 148k posts at time of writing among many other popular accounts and hashtags. There is even an app now! Futbology (formerly known as Groundhopper app) was created by two Swedes to allow users to record all of their matches as far back as you wish, connect with others and even use a map feature to show you nearby games wherever you are in the world. Doing the 92 is also a glorious challenge that involves visiting every league stadium in the UK, and with promotion and relegation changing the goalposts, you start to see the sheer scale of this undertaking.  
Groundhopping is a passion and obsession to thousands of people around the world, and this writer is no different, so I wanted to find out more about it, what makes us tick? What inspires us to travel across the world to unheralded destinations to watch a game of football.?  I enlisted the help of renowned traveller Mosi from Bern, Switzerland (@groundhoppermosi on instagram / 
www.mosi4travel.ch
) to offer some insight. Having seen over  650 games in 42 countries, he certainly is an authority to speak on this. 
"I started the hobby with some games in the second division in Switzerland because I wanted to see these stadiums and there was a lottery of tickets every game day. After I completed the league I wanted to go further with the third division and other grounds"
"My family and friends know how important groundhopping is for me, so they don't ask why anymore. They only ask, where. If I meet new people, it's hard to explain why I do that in such an extreme way. But yes I hear a lot that I'm crazy" explains Mosi.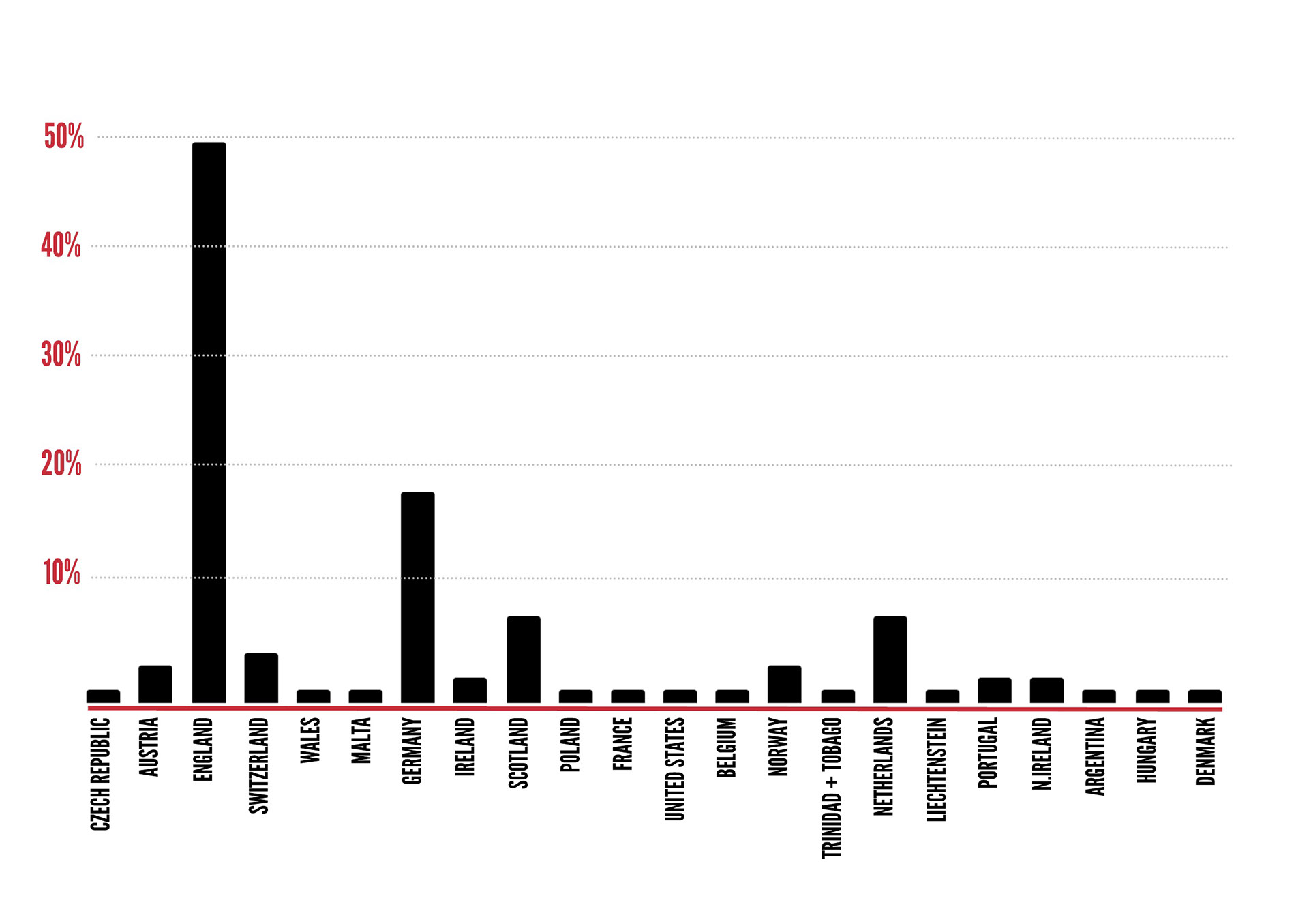 I also wanted to take a deep dive into the mindset and motivation for this labour of love so surveyed a large sample size of groundhoppers on various forums and platforms online. The first question asked was country of residence (above), and no huge surprises here given that the research was conducted by an English speaker on predominantly English speaking forums, and the second highest was from Germany, a country considered legendary amongst the community. What was a pleasant surprise was the one reply from Trinidad & Tobago, imagine the distances needed to get to games from there!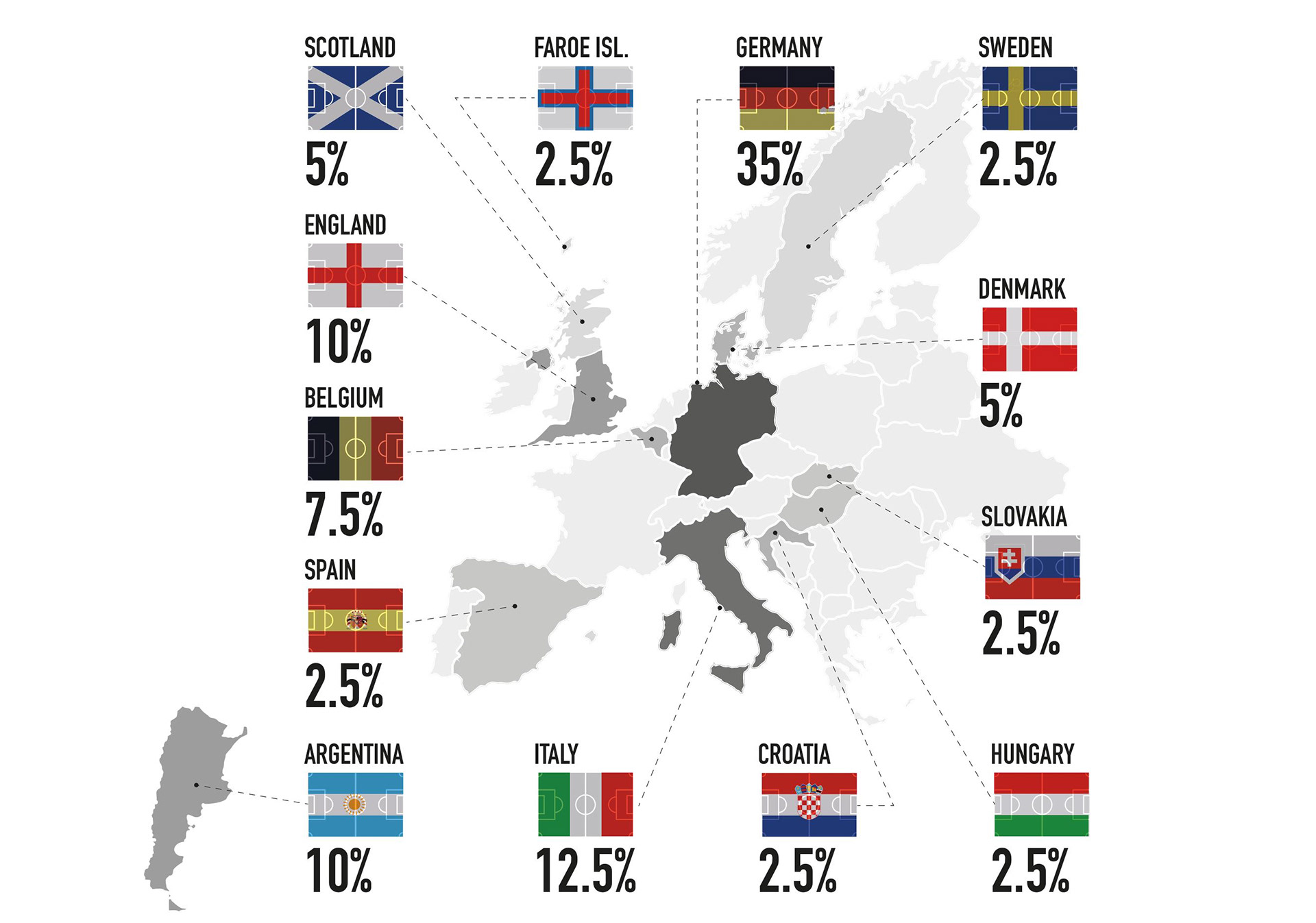 On the subject of nations, I used the UEFA rule of identifying a country, so Scotland, Wales etc as opposed to a political state. For favourite country to watch matches (above) in, Germany dominate (as Die Mannschaft have a habit of doing), with Italy in second, which I imagine 90's kids watching James Richardson would fantasie of a gelato in a piazza before going for some Calcio. Perhaps more eye opening is the Faroe Islands, not known for the quality of football and infrastructure, one would profess the stunning scenery on offer more than makes up for basic terracing. 
But why is Germany so omnipresent? Firstly, you have the 50+1 rule meaning fans have a real voice and ownership of their clubs, thus the passion is increased. Generally also, when you purchase a ticket, it gives you free travel within a certain radius of the ground. You can very easily complete two or more games in a weekend thanks to Deutsche Bahn and of course, you can drink beer in the stands! Mosi agrees: "I think there is no better country for the best atmosphere. The Germans have a great support, big stadiums and this passion for the game."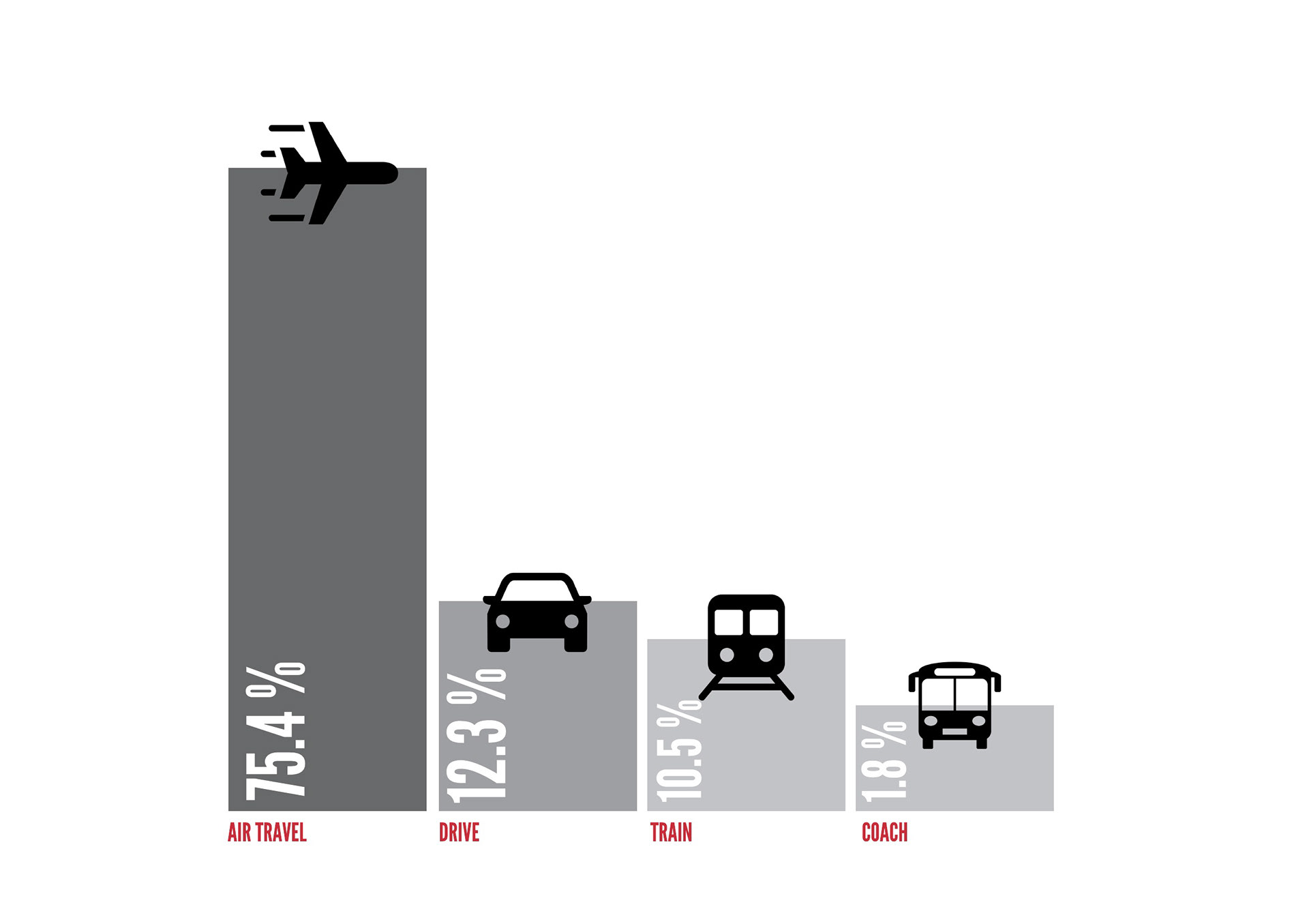 How people get to the games (above) is a potentially controversial subject, especially when you look at the frequency of trips with nearly 30% going abroad every three months. In this age of environmental consciousness and Extinction Rebellion making themselves heard, and 75% of people taking a plane for trips, you can start to see an issue. This is an issue far too big to address here, but clubs are taking steps to offset their own carbon. Forest Green Rovers are the most famous with green electricity, organic pitches and fully vegan food. The average person can also offset the carbon from their own flights if motivated to do so.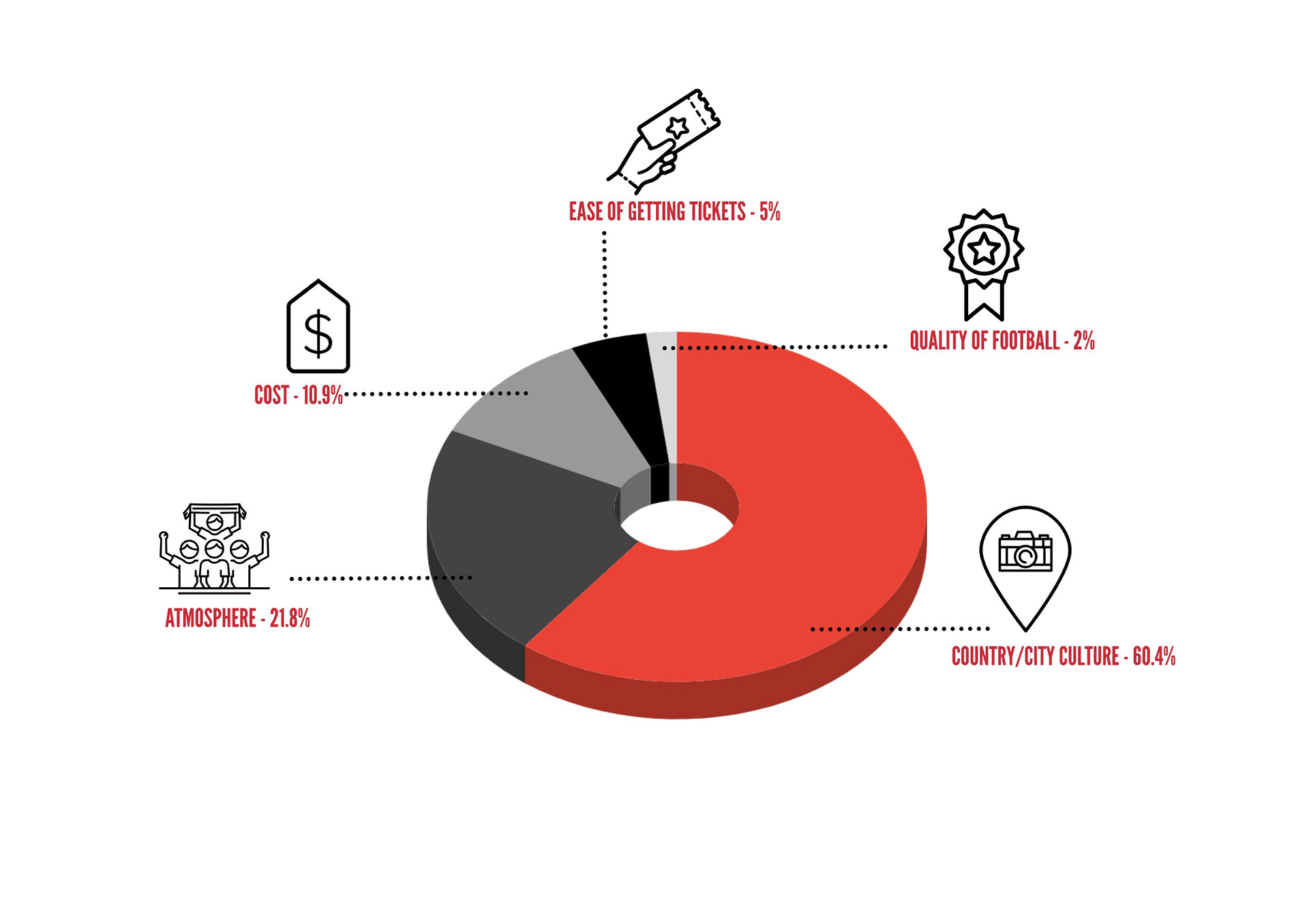 So it's time to book the latest pilgrimage, how does the groundhopper choose where to go? Interestingly, the quality of football is way down the list of priorities at only 2%. For the vast majority, it  is the actual destination; the city or town and its culture. This separates groundhoppers from the majority of the England away, pint at the airport for breakfast, and fight by lunchtime crew. Groundhoppers want to learn the history, visit museums and monuments, galleries, maybe even learn a few words of the local dialect, and of course, find the best bar. Perhaps 90 minutes of football is the main course, but the culture is the tasty entree and dessert. In second is the atmosphere. Often, it doesn't even matter if the match is a dull 0-0, watching the ultras with their tifosi and flares can be the real highlight. 
Mosi has similar motivations, "it should always be a new ground, I try to pick games with a lot of fans like derbys or clubs with away travellers. there should be enough time for sightseeing and other stuff. I like to also look in the city or visiting the country outside of football."
Favourite stadium was a deliberately non conclusive question to show the range of desire within this community. It's like asking someone their favourite band, The Beatles to Metallica, The Camp Nou to Stadion Juliska. The only repeated answers were the mythical Westfalenstadion in Dortmund and the San Siro, home to both AC and Inter Milan, which is perhaps pre-nostalgia before it's criminally demolished. No common grounds in this answer, although there is a distinct lack of modern stadiums. Mosi has his own take, with the Santiago Bernabeu being his preferred ground. "I'm absolutely not a Real Madrid fan. But I went to Madrid and when we walked up the millions of stairs it was such a special feeling. From the first minute I walked to the stadium. It was so majestic when we were at the top of our sector. I went in and I was speechless. Can't describe what or why, it was brilliant."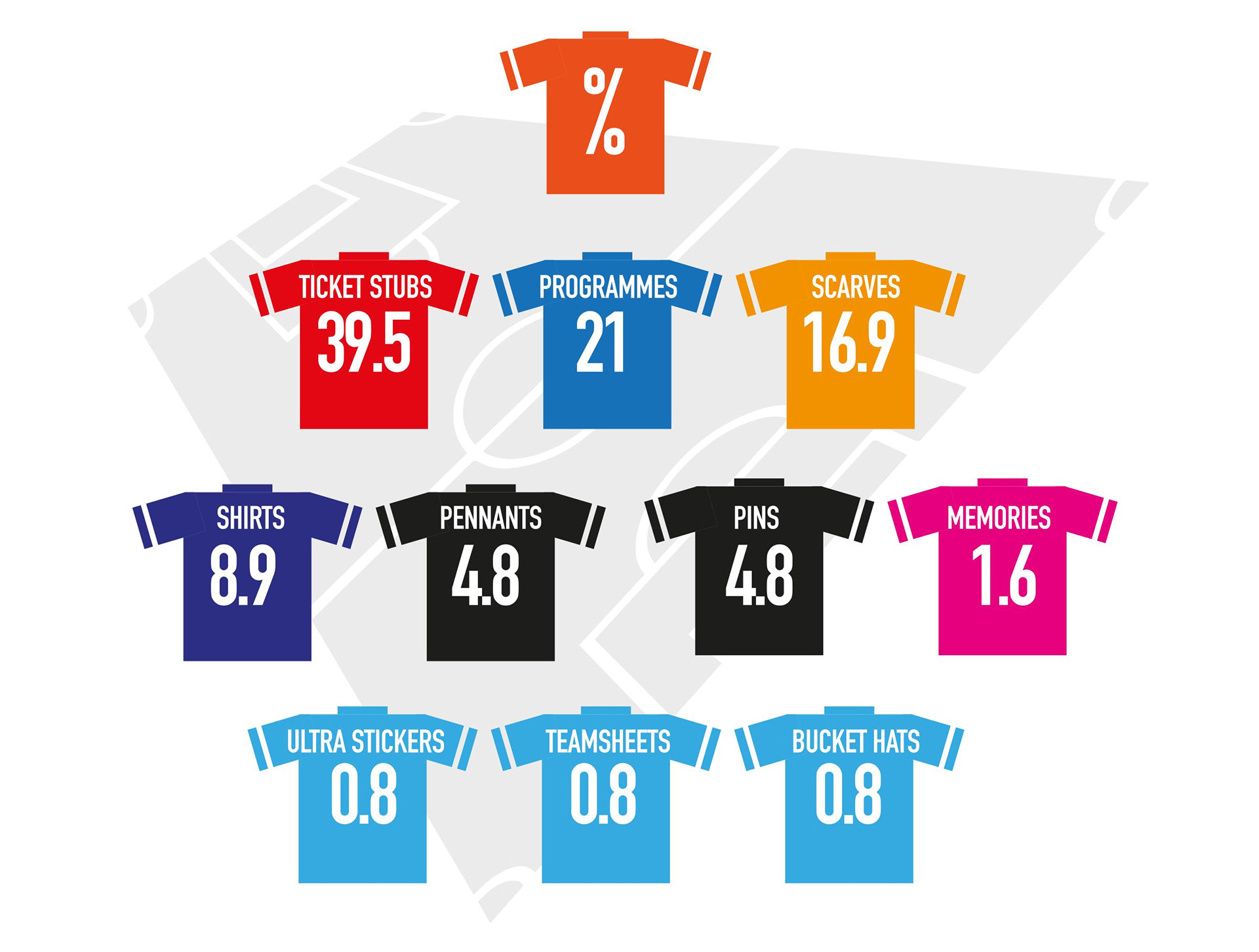 Tourists are notorious for collecting something on their travels, how many people can honestly say they don't have a miniature Eiffel Tower or a keyring? Football tourists are no different, because the very essence of this recreation is collecting; as many matches as possible in as many different places. The vast majority collect ticket stubs, which is sadly becoming a dying art, with the shift to QR codes, which is a cause for consternation amongst the community, "I hate the print@home. Always better to have a club branded ticket. So whenever it's possible I try to get a normal one" explains Mosi. 
Programmes are also a popular memento, which is another endangered medium. The purchase of a programme, even if you can't read a word of the language, is a statement that "I was there", a snapshot of a particular place and time. There is a certain nostalgia to it now, like a vinyl record. Shoutout to the one person who has perhaps the most niche collection of club branded bucket hats and is on trend once every 20 years or so. But perhaps the most heartwarming answer, from the 1.6% romantic souls, is memories. Isn't that at the very essence of why we do anything? 
With that, here is Mosi's favourite memory. "I went travelling through New Zealand, Australia and South East Asia. I wrote to Auckland City FC asking how I can get tickets for their game. So they answered there were enough at the gate, and they were so happy that someone from Switzerland wanted to go to their game. So he invited me for the game, with a tour of the stadium, offices and for dinner with the whole team and staff. So as the team was preparing, 30 minutes before kick off he walked in with me and told the players that I'm here from Switzerland so come on guys win this game for this man. I was so perplexed. Never had a club shown that much love and invested time in a fan. At the end he gave me a club shirt for free. I'm still in contact with the manager there, and he sent me the new kit for free from New Zealand to Switzerland! It's a brilliant story and it will be the best for a long time I guess." Priceless. 
Where will this fascinating and unique pastime evolve to? Well the environmental issues are certainly going to become more of a factor, paperless tickets are becoming more omnipresent, identikit, out of town stadia are being built at a real pace, and that's not to mention a global pandemic. 

And the future for Mosi? "Completing the top five leagues in Europe is a big aim. Also to enjoy every game, it doesn't matter which league, where, when. To have fun as long as possible.". And that is what Groundhopping is all about, having fun watching our favourite game in new cities and towns all over the world, experiencing new culture, and collecting memories.